Project Management for CRO – Process, Software, and Resource Allocation 

Which are the most critical elements of a conversion optimization program? 

When you ask people that question, it's rare to hear people mentioning project management on whatever list they give you. 

So, does that really mean project management is less critical in CRO? 

Well, the answer to that is a big fat NO!  

Without good project management, your CRO program can quickly go the wrong way.  

Project management is even more critical if you have a high testing velocity. 

If you are launching more than 20 tests every month, it's easy to sacrifice your ability to really validate and leverage your ideas. 

But if you have good project management, you will ensure that your CRO programs are structured well, and every test is QA'ed before it is launched. 

This article will take a deep dive into project management for CRO, why it is essential to have a sound project management system in place and show you the best CRO project management software. 

The importance of project management in CRO 

The importance of project management in conversion optimization cannot be overstated. It's a critical element that is essential for overseeing and guiding scope, team members, workflows, resources, and time to achieve project goals and KPIs. 

According to Emrah Konya, Invesp's Project Manager: 

"When you implement structures, processes, and also protocols, you are more likely going to achieve more in less time. And, when you manage your team well, you are aslo going to uncover deeper insights and achieve better CRO results that will keep your clients happy." 

Project management in the CRO process should be involved from the project initiation stage until project closing. In other words, project managers have to be involved at the beginning of your CRO process, and they have to monitor it all the way to the end. 

Here's the thing, with CRO, it's pretty easy to sidetrack from the main plan in chase of some optimization opportunities discovered along the way. It's even much easier when you don't have project management tools and people that can monitor how things are going.  

And, the fact that CRO is a process that has many steps – user research, data analysis, expert reviews, JTBD interviews, competitive analysis, usability testing, prioritization, hypothesis, copywriting, design, development, Quality Assurance, A/B testing, post-testing learning – makes project management even more critical. 

There's no way you can keep everything in check without proper project management. 

In every optimization project, there are two types of goals: business and CRO goals. Once these two goals have been defined, your project manager has to see to it that they are aligned. That will help you to avoid having a testing program that lacks direction. 

Moreover, project management keeps track of project work by measuring two key performance indicators (KPIs), such as time spent on project activities or money spent on the project, and comparing them with the expected results. Both KPIs show whether the project is on schedule or it has delays. 

The main benefit associated with CRO project management is that there is greater productivity and efficiency. This is something that we have witnessed over the years of doing CRO. When your CRO projects are managed well, you will achieve more in less time, uncover deeper insights, and this will also lead you to achieve desired results. 

Features of a Good Project Management Software

Many CRO agencies use project management software for project planning, resource allocation as well as scheduling. This project management software is also used as a platform for facilitating collaboration among team members and everyone involved in the project. 

So, what features should you look for in project management for a CRO program? Well, here's a list of key functional elements you should consider when looking for a CRO project management software: 

1. List of tasks

In a CRO project, it's essential for everyone involved to be on the same page at all times. Your project management software allows you to assign and change the task status without any hassle so that everyone is in sync with what's going on. 

2. Schedules 

A good project management tool should allow you to set deadlines so that team members can collaborate on time and keep multistage projects on track. 

3. File sharing 

Using project management software that allows file sharing can help you save a lot of time, money, prevent data loss, and make file organization easy. 

4. Communication 

The success of any project can be determined by the effectiveness of your communication. Project management tools that allow quick communication can help you minimize potential risks and maximize success.  

According to Widerfunnel's Project Manager Ervin Cho: 

"Definitely, keeping an open stream of communication is important. When you are handling a CRO project, you have to be communicating status updates and deadlines so we always know the most up-to-date information so we can deliver for the clients."

5. Reporting 

It's essential for team members to give each other updates during a CRO project. Reporting is also crucial as it allows project managers to check on the progress of the tasks and projects.  

6. Time tracking 

Conversion optimization involves a lot of aspects, and project managers have to know about the hours that each team member is putting on different tasks. If your project management tool reports time accurately, then your project manager can be able to estimate the time for specific CRO tasks, especially if the tasks are similar in nature. 

In regards to time tracking, Emrah says: 

"Time tracking is the most important thing to me as a project manager. I always try to keep track of the time that we spend on all client projects. As for the information I get from a tracking tool, I use it to evaluate the team members' performance and then try to come up with ways to optimize their performance. We don't want our team members to get overwhelmed."

Ervin echoes the same sentiments: 

"Time management also has to be a big element when you're a project manager. When you have so many projects with different clients, you are bound to have meetings often, and if you are not careful, you will end up having little time to do the work."

Project management software for CRO 

It's easier to manage any project if you can leverage the right tools. However, Emrah says: 

"It's always important to remember that your CRO tools (including project management software) are not the most important part of your conversion optimization project. Your team is. If your developers or designers do not commit to the work at hand, then there won't be any CRO happening."

He also adds that: 

"Of course, I'm not saying that project management and other CRO tools are not important. All I'm saying is that CRO is based on human beings."

Just like in any other digital project, there are dozens of software that can help you manage your CRO projects. Most CRO agencies use different types of project management software to make their client projects more efficient, organized, and easy to track progress. 

According to this article, there are hundreds of project management software and tools on the market. But this doesn't mean that all of the tools out there are right for your projects. 

This is to say that when you are looking for a project management tool, you don't just need one good for optimization projects, but you also have to find one that is good for your business. 

Wondering what options you have when it comes to CRO project management software? Well, now it's time to find out: 

Trello is the most diverse and easy-to-use project management tool. It can actually be an all-in-one hub for your CRO team – whether that be your UX research team, development team, CRO strategists, or copywriting team. 

According to Emrah, Trello is a good project management tool when it comes to transparency: 

"We use Trello to keep our clients in the loop and to show them how the whole project is progressing. We also use it to keep our whole team on the same page. Trello is quite a good project management tool that promotes transparency."

Although the tool is built to be easy-to-use, it's robust, and it shines the spotlight on how team members can collaborate. Using slack, you can integrate it with some of the most popular apps like Slack, Google Drive, Standuply, Jira, Toggl, and many others. 

Trello is not just for your CRO team only, but it can also be used by your sales teams and ads teams. Both mega brands and startups can use Trello without any difficulties. 

The platform also has a free version for individuals and teams that are looking to be more productive. But it comes with limitations such as in storage, boards, and checklists. It's better to go for a paid version ($10/mo) because of its advanced functionality. 

If your CRO team needs to track multiple projects, keep everything in place and visualize progress in an organized way, then I'd recommend using Trello. 

Every CRO team has its own unique process for doing conversion optimization. This makes Jira an ideal project management software for teams that want a tool that is easy to customize. 

But Jira is best for agile development teams within a CRO team. Using Jira, developers can create their own workflows by tracking issues, planning sprints, and ship software updates. 

This software is part of Atlassian, and it's actually a good tool that you can use along with other tools such as Trello. It can also be integrated with a couple of tools that can help your team to manage their projects from start to finish. 

If your team of developers is less than 10, they can use this tool for free, but with limited functionality, of course. But for $70 per month, the number of users can shoot up to 20k users. 

If you have spent a decent amount of time on YouTube, you probably have come across a Monday.com Ad. This platform is a task management software that enables you to keep all your tasks organized and in one place. 

Using Monday.com, you can easily set due dates, assign, view, and prioritize tasks, time tracking features, as well as track project progress. Their template makes it easy to customize and create your own tasks. 

Whether you are an enterprise organization or a freelancer, you will find the functionality of this platform rewarding. However, the downside of Monday.com is its slow customer support. Although their website says that support reps will respond in less than 30 mins, most of their users complain about customer support. 

To actually benefit from most of the tools on the Monday.com platform, you will need to have a paid plan. For instance, unless you have upgraded your plan from entry-level, you can't use timeline views and Gantt charts. If you haven't upgraded to the third tier, you don't have access to private boards and time tracking.                                                                                                

We really can't talk about CRO project management software without mentioning Basecamp. 

Basecamp comes with several different collaboration features such as message boards, group chats, reports, project workflows, among others. 

You don't have to be tech-savvy to use Basecamp – this platform can be used by SaaS companies, contractors, e-Commerce businesses, and freelancers without error. 

Using this platform, you can make your conversations organized by associating them with projects – and this will help keep your organization transparent. 

Just like any other project management tool, Basecamp is not without its own shortcomings. The most common drawbacks associated with Basecamp include lack of time tracking, no ability to archive a topic, and it doesn't have some other basic necessities such as starring. 

This Basecamp project management platform has a flat fee of $99/month (regardless of your number of team members). This plan comes with a lot of features such as messaging, real-time chat, to-do lists, schedules, file storage, documents, and also check-ins. 

Asana is a cloud-based project management software that offers users a virtual workspace where they can create tasks, share documents and collaborate. 

If you have long-term CRO projects, Asana is an ideal project management software because it offers too many features you will need along the way. 

Some of these features include a custom calendar, email integration, activity feeds, customizable dashboards, subtasks assignment, focus mode, and individual task lists.  

The main advantages of using Asana include team communication, bug tracking, general project management, suggestion or request platform, and meeting management. Asana can also be integrated with other systems such as Mailchimp, Dropbox, Google Drive, and Github. 

But Asana has its own shortcomings, just like any other platform. New Asana users find it so overwhelming because of the many features that the platform has. To understand Asana, new users have to undergo onboarding training – and this means additional time. 

As powerful as Asana is, the software still doesn't track time. This is a significant drawback of Asana. Using project management software that doesn't show the amount of time that team members spent on a task means that you will have difficulties when you want to bill your clients or optimize your time. 

Asana has a free plan that makes it easy for small CRO teams to take advantage of. But it also has a premium and enterprise version that can be useful to much bigger CRO teams. 

Liftmap is a project management tool designed explicitly for CRO teams. This means it can allow you to manage your CRO program from ideation to analysis. 

Using Liftmap, you can prioritize your hypotheses, comment on tests, share experimentation results and insights with different departments in your organization. 

Unlike other project management software, Liftmap allows you to manage test backlogs, streamline workflows, structure test ideas, and develop roadmaps effortlessly. 

The other interesting Liftmap feature is its tagging and results management system that can allow you to create a testing repository. 

Conclusion 

Project management can determine the success of your CRO program. It's funny that many CRO teams still don't have project managers in their teams. Conversion optimization is a complicated process that it involves a lot of elements – due to this, it requires proper planning, assigning tasks, setting deadlines, and making sure that everyone sticks to them, and tracking the time spent. In CRO, the need to quantify, segregate, objectify, and delegate tasks properly and proportionately is of high importance if you want your program to succeed.
Simba Dube
Simba Dube is the Growth Marketing Manager at Invesp. He is passionate about marketing strategy, digital marketing, content marketing, and customer experience optimization.
View All Posts By Simba Dube
Join 25,000+ Marketing Professionals
If you enjoyed this post, please consider subscribing to the Invesp blog feed to have future articles delivered to your feed reader. or,receive weekly updates by email:
Connect with us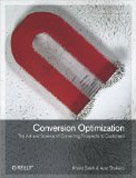 Conversion Optimization
The Art and Science of Converting Prospects to Customers
By Khalid Saleh and Ayat Shukairy