Multivariate or A/B Testing?
Use our guide to understand the benefits and limitations of each of these commonly used testing methods.
Multivariate Testing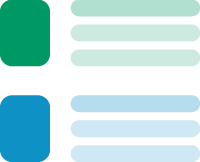 Multivariate testing relies on the same core mechanisms as those used to conduct A/B testing, but the multivariate approach compares a higher number of variables and furnishes insight about how they interact with one another. After all, it is a combination of factors simultaneously influencing your online conversion rate. Like A/B testing, the multivariate process splits traffic between two distinct versions of a site, before testing the effectiveness of each design combination.
Once a reliable volume of traffic has been observed for conducting the test, data from each version of your site is compared to see what is working and what is not. In addition to identifying the most successful overall design, multivariate testing provides opportunities to isolate exactly which elements are having the greatest influence on visitor's behavior - both positive and negative.
Multivariate Testing in Practice
Multivariate testing is commonly used when several elements are simultaneously evaluated. A page with a sign-up form, header text and a footer, for example, would be a good candidate for multivariate testing. To apply testing to such a page, you wouldn't necessarily create radically different designs to compare, as you might when conducting A/B testing. Instead, the length of the contact form might be varied, or three different headers and multiple footers might be targeted for testing.
Once created, site visitors are funneled through all of the possible design combinations resulting from your multivariate testing approach. Known as full factorial testing, the process is ideal for sites with substantial daily traffic. Remember, the more variations subject to testing, the longer it takes to extract meaningful data from the test.
Once an adequate test sample has been obtained, variables on each page are compared to one another and evaluated in the context of other versions of the test. Properly interpreted, the resulting data clearly shows which pages are performing better than others and actually isolates the elements responsible for visitor preferences. Varying a page footer, for example, may prove of little consequence, at the same time as lengthening the sign-up form sparks a dramatic impact.
Benefits of Invesp Multivariate Testing
Multivariate testing is a powerful tool for directing your design efforts toward page elements that prove to have the greatest impact on your site's performance. The advantages of multivariate testing are particularly useful for landing page campaigns, because data gleaned about specific design elements can be applied to future campaigns - even when the context of a particular element changes.
Limitations
In order to gather a relevant sample, effective multivariate testing requires a significant amount of site traffic. Fully factorial experiments with many variables designated for testing quickly result in a large number of possible combinations. As a result, even sites with a fair amount of traffic face limitations when testing large numbers of combinations.
Multivariate testing represents one piece of your cycle of testing and redesign. The information it provides is sometimes more valuable when paired with data gleaned from supplemental A/B testing cycles that explore different ideas - perhaps more radical than those address through multivariate methods. On the other hand, some cases do not warrant a full multivariate test, when a series of well-designed A/B tests produce the desired results.
---
A/B Testing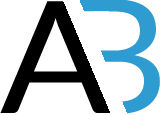 Commonly known as "split-testing", A/B Testing compares dramatically different designs, side-by-side. The time-tested optimization strategy splits live traffic between variation A and variation B, assessing the performance of each version.
Why Use A/B Testing to Optimize Your Site?
Compared to a multivariate approach, A/B testing is a more straightforward testing methodology. The data generated by A/B testing is a direct reflection of visitor preferences, so it furnishes immediate design feedback you can use to guide optimization decisions. Let's say, for example, you're A variation encourages contact by phone, furnishing a number to call. And your B variation simply calls on visitors to click on an electronic sign-up page to initiate contact. By equally splitting traffic between each version and monitoring the number of calls, compared to the number of clicks, you'll see a clear pattern develop as the sample grows. This type of A/B testing evaluates the impact of the entire design, rather than testing individual page elements.
A/B testing can also be used to isolate elements and test for a single variable. Testing color preference for a sign-up button, for example, might extend beyond A/B tests to include additional color variants C and D - for an A/B/C/D test. Like multivariate testing, however, significant traffic is required to conduct such a test, which also relies on a substantial number of conversions to be considered reliable.
In addition to being straightforward and easy to digest, A/B testing provides the following benefits:
Testing small numbers of elements easily yields fast, reliable data.
High traffic volume is not required for effective testing.
A/B testing is a flexible solution for sites with limited traffic, as well as large site that undergo frequent updates and continual optimization.
A/B testing data underscores how subtle changes influence conversion rates, in a graphic, easy-to-understand format. Reliable results help shape optimization decisions from marketing departments to C-level decision makers.
Limitations
A/B testing is a valuable optimization tool, but it is limited in two important ways.
A/B testing is effective when used to measure the impact of two-four variables. Adding more leads to longer run times and muddled results.
A/B testing does not reveal anything about interactions between elements on a single page.
Test and Test Again
Multivariate testing and A/B testing are not competing practices. Instead, each methodology brings valuable insight and helps shape your conversion optimization program. Take advantage of these Invesp services singly, or maximize your benefit by pairing the complimentary testing methods in a comprehensive performance review.