Hit Your Conversions Rate Optimization Goals
400+ Successful Projects, 65 Years Combined Experience, 11 Countries.
Contact Us Today
Khalid Saleh & Ayat Shukairy * Amazon.com Bestselling Authors
Our Book
Conversion Optimization
The Art & Science of
Converting Prospects
to Customers
Khalid Saleh & Ayat Shukairy
Order Now!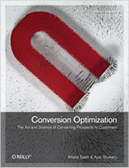 Invesp Experts Help You Increase Sales and Revenue
Invesp co-founders Khalid Saleh and Ayat Shuairy wrote the best-selling book Conversion Optimization: The Art and Science of Converting Prospects to Customers. The duo specializes in optimizing online performance for large and small companies, quickly helping them increase online sales and revenue. Using custom-tailoring optimization campaigns, Invesp experts typically generate dramatic improvements within a few months.
Using the Conversion Framework, our team's detailed methodology looks at 250 elements of your online performance. By understanding your market and catering to your company's unique needs, Invesp maximizes returns on your CRO investment. Custom test scenarios, for example, furnish insight into your particular niche, facilitating overall site revenue improvements of more than 65%. Please contact us today for more information about the best approach for your business.
Results Highlight Invesp Success
At least 60% of online marketers utilize some form of testing to measure performance on their sites. In fact, 89% believe conversion rate optimization is "crucial" to their success. Invesp has successfully partnered with clients in 11 countries, deploying more than 400 highly effective optimization projects.
Through shared commitments and dedication to each client's unique needs, Invesp has helped these diverse organizations find optimization success:
238% subscription improvement at HowStuffWorks
155% increase in membership subscriptions at GoSection8
17% revenue increase at Electric Shopping
100% website revenue increase at HomeGallery.com
35% decrease in shopping-cart abandonment rate at MetroUniforms
Working on these and other high-profile projects gives us the unique ability to address design, marketing and optimization challenges facing your company. Contact our team today to start increasing your website revenue. Our customized, results-oriented programs are designed to bring immediate improvements to your online performance.
5 Reasons Your Invesp Optimization Project Will Succeed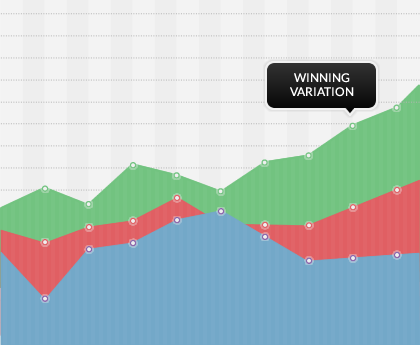 Successful Track Record:
Invesp has been an industry leader for more than a decade, furnishing effective marketing solutions for businesses of all sizes. Our portfolio includes work on high-profile websites across the globe
Proven Practices:
Our proven framework has played a role optimizing 350+ top websites around the world. Using experience gleaned from hundreds of successful projects, our team is ready to increase your website revenue.
Advanced Diagnostics:
Our cutting-edge diagnostic tools enable you to make informed CRO decisions, comparing website performance to competitors operating within your vertical. The comprehensive evaluation guides you toward the strategies most beneficial to your company.
360-Degree Optimization:
Each page of your website is evaluated based on our unique Framework, which leads to comprehensive performance improvement recommendations.
Economy and Efficiency:
By optimizing scenarios and variables, testing times and costs can be cut by as much as 65%.
Better Usability
Our experts will work meticulously to understand your customers,
carefully examinning every touch point they have with your business.
How can we work together?