Increase Website Conversions Upto 200%
With Pii, Your Site Visitors Will:
Have a better user experience
Convert more
Interact and engage with your site
---
Site Changes Has Never Been So Easy
Technical Resources to implement site changes aren't always available. With Pii, you eliminate the middle man and use the "point and click" feature to select and change elements on your site wit the innovative visual editor. You can literally just type in your site URL, click on an element and change its location, copy, design and much more. Sign up today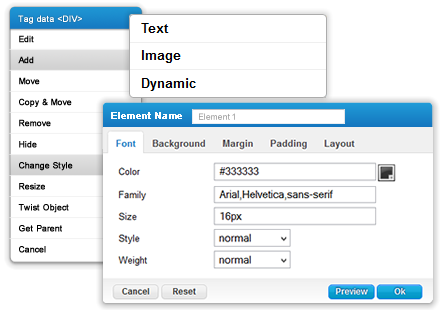 ---
One Time Code Install
You enter the Pii code just once into your HTML. With that one-time code install, you will have the ability to endlessly test endless numbers of variations within minutes.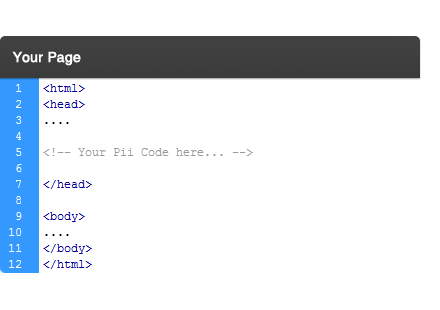 ---
Don't Worry About Deployment!
The amazing thing about testing is you can see how much extra revenue you are receiving with a winning design. But even better, with Pii you don't have to hard code that design immediately! Let it run on our servers by allocating 100% of your visitors to the winning variation. This way your technical team can take their time deploying the design and you can continue to optimize it!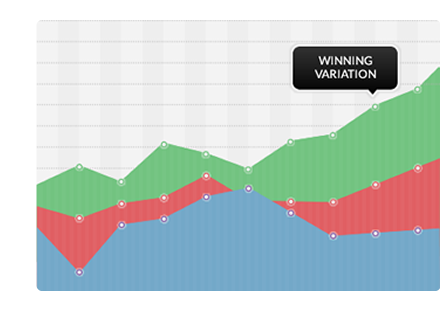 ---
No Coding Experience, Relax!
Our Pii point-and-click visual editor offers customers with little or no programming experience the ability to make site changes with the click of a button. Simply edit text and content, image placement, colors, element sizes, and much more with the click of your mouse and instantly launch your new design.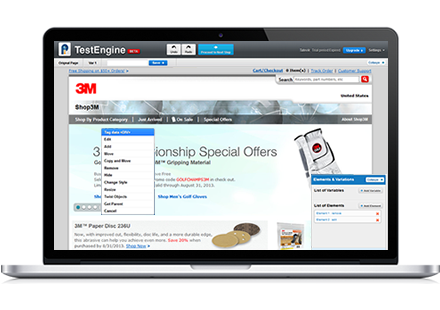 ---
Tracking The Right Data
Data tracking is what makes Pii key to your marketing efforts. With Pii you have the ability to track engagement, clicks, conversions, sign-ups, or anything else that matters to you and your business. Pii allows you to set up countless measurable actions that you can define. The right data will then let you make educated decisions about the changes that matter to your site.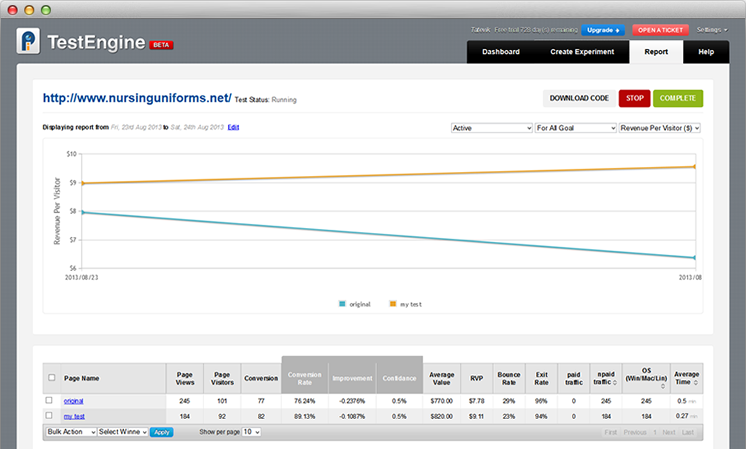 You are in control
Pii is built to service customers from fortune 500's, to smaller businesses, to agencies and more. Pii gives you full control of your optimization project through its user friendly dashboard:
Create multiple user accounts limiting the users to "full admin" controls or only a 'viewer."
Organize all projects and deployments
View all running, paused, and created experiments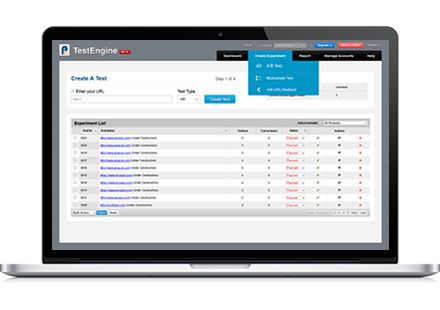 ---