Reading Time:
8
minutes
Does the process of conversion rate optimization frighten you a bit?
Does it seem complicated to the point you don't want to go through all of it?
Well, you are not alone. Marketers fear CRO programs implementations for a variety of reasons.
The first intention behind bringing this chapter to life is to encourage you on your CRO efforts, by changing the way you perceive, plan and implement your conversion optimization program. You wouldn't want to miss the rewards of a well-implemented CRO program.
As previous chapters led us through, the journey of conversion rate optimization starts by understanding the visitors you are attempting to convert, and ends by validating hypothesis with changes in your website as you track the customers' response. These steps of CRO take up time, resources, and financial commitment, which is why they must be done accurately and with a great focus.


Image source: Invesp
This final chapter of our guide lays out the nine best practices to guide you on planning a successful conversion optimization program. These nine procedures suitably complement the explanations and practical applications we presented in previous chapters.
From expectations, through calculating the costs and returns, and understanding technical requirements, to the post-test analyzes, the guidelines in this chapter will ensure you a smooth journey to improving your website conversion rates.
We are confident that you are setting yourself in a positive journey to higher conversions in your business. Make sure you are following the practices below.
1. Set Expectations Correctly
Conversion rates do not increase overnight. That is a fact.
To increase the conversion rates of a webpage you rely on a process that requires effort, dedication, and, most importantly, patience.
Some marketers overlook the steps of conversion rate optimization. They jump into setting up their own programs just because they read a case study of a company achieving an astonishing increase in revenue after implementing a CRO program.
This approach begins with the goal of reaching significant uplifts, but the excitement slowly disappears as the marketing team is not able to obtain the aimed results.
Wrong expectations translate into disappointment and investment loss.
Setting reasonable goals, on the other hand, saves you heartburn, time, and resources.


Image source: Invesp
Over the last ten years, we have partnered with hundreds of firms and institutions and learned that a successful expectation starts with two pillars:
A good program should be able to achieve a minimum of 30% conversion uplift on an annual basis.
A solid program should include benefits beyond conversion uplifts. The program should provide learning, valuable experience and the ability to deploy the actionable marketing insights across multiple channels. By doing so, the results of the program are multiplied ten folds.
2. Calculate the Program Returns
Unless you are converting 20% or more of your visitors, achieving a 30% uplift in conversions over a 12-months program is a reasonable expectation.
You can choose between two approaches to calculating the revenue impact of conversion optimization:
Approach 1: Start with the 30% target revenue uplift. What does that translate into in terms of dollars? What is your gross margin on that revenue increase? Does the profit from that revenue increase cover the costs of the optimization program and leave you with a healthy return on investment?
Approach 2: Determine the total investment for the CRO program. Then, based on your current annual revenue and margins, calculate two numbers:

The minimum revenue uplift to break even on the program
The required revenue uplift to achieve your typical return on investment for a similar program.
The following example brings both approaches to practice.
Let's consider your company has an annual online revenue of 5 million dollars. The gross margin is 35%. You expect to get 3x return for every dollar you invest in a marketing program. The total cost of the CRO program is $150,000.
Approach 1: Your expected increase in revenue is 30%. This translates into 1.5 million dollars of additional revenue. With 35% gross margin, you will see a total of 1.5 million x 35% = $525,000 additional profit. So, an investment of $150,000 should generate $525,000 return.
Approach 2: Since you are investing $150,000 in the CRO program, you need to achieve a minimum of $150,000/35% = $428,571 increase in sales to cover your investment in CRO.
The minimum revenue uplift to break even on the program: $428,571/5m= 8.5%
Expected dollar return based on program investment: $150,000 * 3 = $450,000
Increase in sales to generate $450,000 = $450,000/35%= $1,285,714
The required revenue uplift to achieve your typical return on investment
1,285,714/5m= 26%
Now, let's look at the final numbers from all the examples above:
At a minimum, you need to generate 8.5% increase in sales to cover your costs (approach 2).
You need to generate a 26% increase in revenue to achieve results similar to other marketing programs you are running (approach 2).
A program that generates 30% increase in sales will meet your standard goals for marketing programs (approach 1).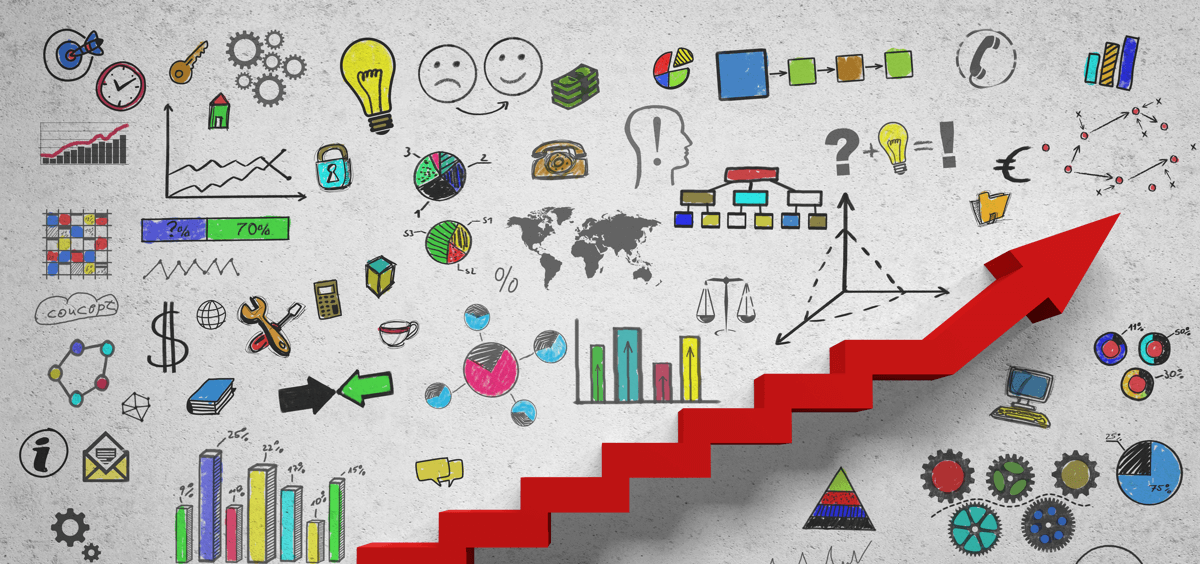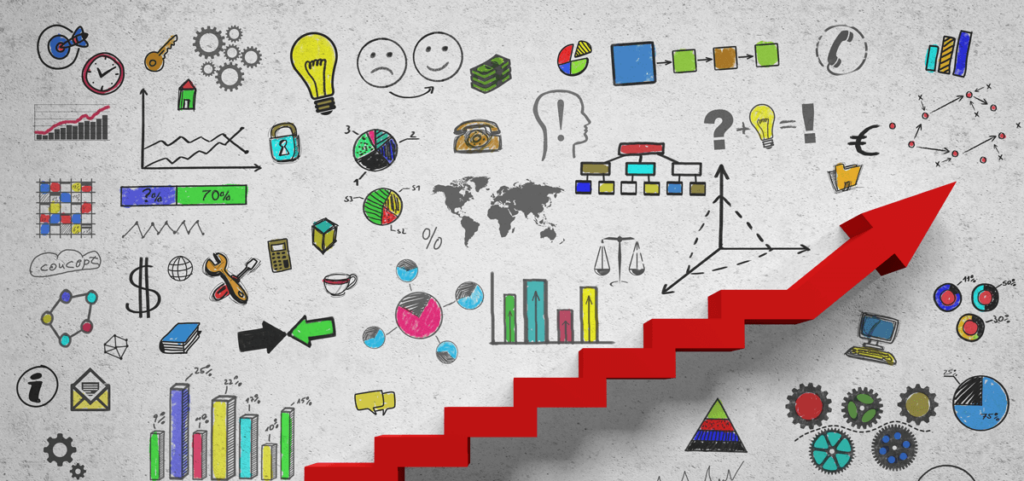 Image source: Invesp
3. Calculate the Total Investment
Many companies do not pay close attention to all the details required to conduct conversion rate optimization successfully and forget to include all the parameters for their investment plan.
An investment on CRO should include the cost for both marketing and development teams, as well as the testing software which typically means allocating internal or external resources.
Cover the following items when determining the final number to ensure there are no surprises:
Development costs
Design cost
Split testing software cost
CRO program direct costs


Image source: Invesp
4. Assign Proper Resources
Seven out of ten CRO programs fail because project owners do not assign adequate resources to ensure an efficient implementation. After ten years of working with organizations across the globe and in many industries, this continues to be the biggest challenge we see on various projects.
As a matter of fact, it's amazing how people are still assigning inadequate resources and hoping to succeed. However, this does not mean that by simply having a plan that relies heavily on testing with an endless number of resources to test all the possible combinations is the right answer.
The key to succeed is keeping a balance between under budgeting and pointless spending.
Before starting a CRO program, you should allocate the proper resources to handle one to two split tests per month. That will require you to change priorities of other projects, but that is the only way you can have a chance of increasing conversion rates.
5. Understand Your Technical Requirements
You should be prepared to fix any technical occurrences during the implementation of your conversion rate optimization program.
Bear in mind that bugs are your main conversion killer. As soon as you eliminate them, your chance of scoring high conversion rates are already increasing.
Consider this scenario: a new conversion optimization project, resources are assigned and ready to conduct testing, the first plan is sent to the team to start operating, but it is impossible to implement. Why would that happen? Keep in mind that platforms impose different technical limitations. If these limitations are not taken into account when creating your test plans, you might end up with an unimplementable plan, or one that is too long to implement.
Start with understanding any technical limitations or problems on your platform, to save yourself a lot of heartburn and headaches.


Image source: Invesp
6. Determine the Conversion Roadmap
It is absolutely a waste of time, effort, and investment to launch haphazard tests every now and then, and expect to see positive results on your conversion rate.
Truth is that some companies, if not the big majority, conduct testing in a random way. One month, they test the home page; next month, the product pages; in the third month, they are working on category pages.
Most of these companies miss or just ignore that a successful program requires investing time initially to understand the visitors you are trying to convert and determine which pages of the website are leaking visitors, which pages stand to generate the most improvement, and which pages should be left alone.
Prioritizing several pages of the site to come up with a conversion rate optimization roadmap is fundamental. Good conversion roadmaps typically cover six months, spanning anywhere from 8 to 15 different tests on a website.
7. Re-test Winning Against Control
We have been running different kinds of tests, starting by A/B tests and multivariate ones, and retesting if needed, for more than two decades now and my experience tells me that there are several ways to make use of your testing practices.
Validating your test results by running a winning design against the control in an A/B head-to-head test is a good practice and has proved to be an effective and a fruitful effort to make. It will give you the confidence that you did not somehow end up with an outlier result.
This type of testing will definitely help you minimize the impact of any outside variables that could have an impact on test results.

Image source: Invesp
8. Look for Lessons Learned
Conversion optimization goes well beyond split testing. Conduct a detailed analysis after each test, answering the following questions:
Why did the losing designs fail to increase conversion rates?
What lessons can you learn about your potential customers from evaluating the losing designs?
What lessons can you learn about your customers from evaluating the winning designs?
What are the new questions that you need to ask about your visitors based on data from this experiment?
How can you deploy the same hypotheses across multiple channels and platforms?
Trying to find logical answers to these questions is fundamental. They will provide insights and data to go beyond the scope of conversion optimization.
9. Have Your Next Test Planned
We are often asked how many tests to run on a particular page. The answer? As many as it takes to resolve all top problems that are hindering conversion on that page. Recall that the correct approach involves:
Analyzing the page, considering the different conversion framework elements.
Identifying the top problems on the page.
Prioritizing the problems on the page.
Creating hypothesis on how to fix each of the problems.
Conducting A/B and multivariate tests to validate your hypothesis.
When following this approach, testing becomes just one of the steps towards improving web page conversions.
Conversion rate optimization is a process. Not a light switch you turn on.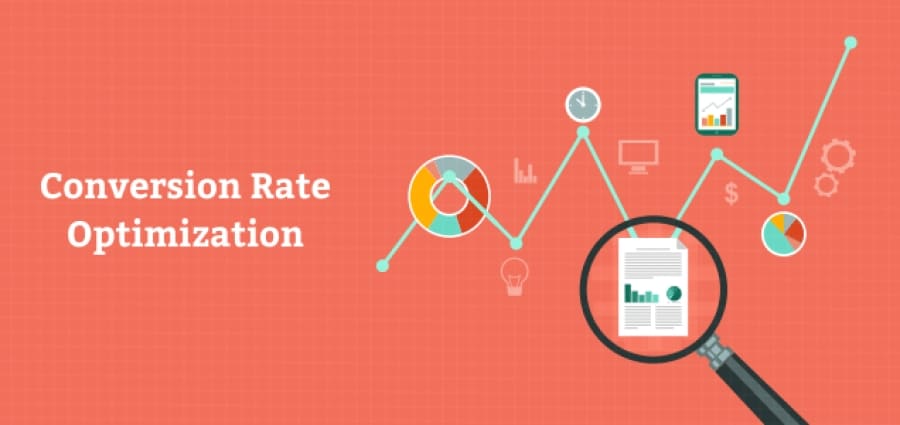 Image source: Invesp
Takeaway
Conversion optimization is a process. A long-term commitment, per say, that takes up effort, dedication, and a great deal of analysis.
For those who tend to try conversion optimization program for a limited period to test the water and hope to see a huge uplift from their first try, failure awaits.
For those who plan accordingly and implement with commitment to the process, great rewards are on the line.