How to create an A/B Test in less than 3 minutes

How long does it take to create an AB test? This is a frequent question we here from our users. This is a demo video showing how to create an AB test using Pii (http://pii.invesp.com) in less than 3 minutes.

What is A/B testing? Why is it important for your online business? How often should you run the A/B test, and on what basis? We have answers to all these questions. Not only that – we have a mind-blowing A/B testing tool that you will absolutely love! We've poured years of A/B testing know-how and expertise into Pii, our specialty A/B testing tool. With Pii, you can create an A/B test in less than 3 minutes and successfully optimize your site for the best customer experience in no time at all. Don't believe us? Read on…

So what is A/B testing?
A/B, or split testing pits one web page element against the other in a test comparison, to find out which one performs better. You can compare two versions of your webpage, or two page elements. Using this simple process, you can check out how your new design or code changes are helping to convert, and tweak them some more.

Why is A/B testing important?
Put simply, A/B testing takes the guesswork out of conversion and helps you to take decisions that are backed by solid test results. Via A/B testing, you can achieve your end goals, whatever may be – more registrations, purchases or downloads, by ensuring that any change you make to your website brings only positive results. Keep testing your site and optimizing it based on the results and you can increase your conversions steadily and reach your business goals.

Benefits of using A/B testing tools
There are several A/B testing tools out there, though not all of them bring the same benefits to the table. However, there are some amazing advantages to using an actual A/B testing tool versus doing the test manually.

Quicker turnaround times – when you use an A/B testing tool, you no longer have to write the test code manually and insert it into the site you're testing.
You can play around with multiple variations and goals without losing out on time or revenue
Some A/B testing tools, such as Pii from Invesp, come with easy-to-use visual editors. These editors make it possible for you to perform the test even if you don't have any particular knowledge of coding or testing.
Manual tests can go wrong at times. When you use an expertly-crafted A/B testing tool, there is no room for errors. At very stage, the tester is required to confirm test variations before moving on with the test, which ensures 100% genuine results.
When using A/B testing tools, there's no need to manually maintain any documentation. All tests are recorded by the tool; marketers and testers can access detailed test logs and compare test results over a quarter if they want to.

A/B testing using Pii by Invesp
Invesp's new A/B testing tool, Pii, allows you to test multiple variations simultaneously, to achieve multiple goals. Pii's user-friendly UI makes this tool very easy to use. In this video, the A/B tester creates a new test via Pii, using the following steps:

Step 1: Go to Pii.invesp.com and create a free account
Step 2: Log in to Pii using FaceBook or with your sign-on credentials
Step 4: Click Create New Test and paste the URL you want to test into Pii's Visual Editor. Set the timer to three minutes.
Step 5: For the first variation, the tester moves the logo and the tagline from the left-hand corner to the right-hand corner of the top of the page.For the second variation, the description text beneath the page title is removed. To make it more challenging, the tester adds a third variation, where the description text is made a bit larger – from 13 to 16 pixels. After making each change, the tester clicks OK in confirmation.
Step 6: Next, the tester adds a conversion goal for this test (Note: Pii allows you to track multiple conversion goals)
Step 7: Now the tester copies the test engine code from Pii, opens the site being tested, and inserts the code just below the header. (Note: This code only needs to be inserted once before performing any number of tests).
Step 8: The tester now saves the changes made to the test website's code.

This entire process of creating a new test with three site variations and two conversion goals takes less than 3 minutes, as demonstrated. To use Pii and run your own tests, you can obtain a free account for Pii on http://www.pii.invesp.com.

Advantages of doing A/B testing using Pii

Pii can be used directly from Http://www.pii.invesp.com. You can start testing your site right away without any need to install the tool elsewhere. With no implementation hassles, you save time and get more testing done.
Pii's easy to use Visual Editor allows you to manipulate webpage elements easily. You don't need to be a code expert in order to use Pii. While creating test variations, Pii allows you to click on various webpage elements and move them around or edit them as you like.
Pii offers a quick turnaround on ROI and excellent data-backed marketing insights, which are very valuable for your conversion goals.
Using Pii, you can perform A/B testing across all audiences and obtain hardcore real-time, deep marketing analysis that's a result of using proven methodologies.
Pii is backed by Invesp's 10+ years of experience in conversion optimization.
Khalid Saleh
Khalid Saleh is CEO and co-founder of Invesp. He is the co-author of Amazon.com bestselling book: "Conversion Optimization: The Art and Science of Converting Visitors into Customers." Khalid is an in-demand speaker who has presented at such industry events as SMX, SES, PubCon, Emetrics, ACCM and DMA, among others.
View All Posts By Khalid Saleh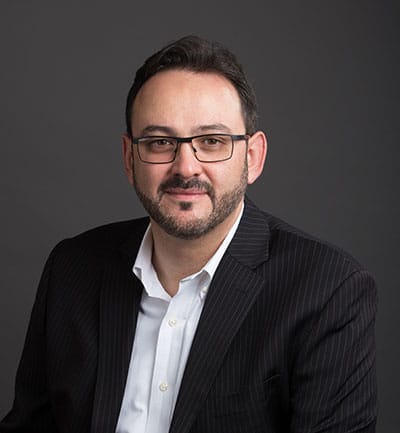 Join 25,000+ Marketing Professionals
If you enjoyed this post, please consider subscribing to the Invesp blog feed to have future articles delivered to your feed reader. or,receive weekly updates by email:
Connect with us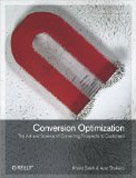 Conversion Optimization
The Art and Science of Converting Prospects to Customers
By Khalid Saleh and Ayat Shukairy