Discover the three essential design factors to improve online conversion rate

Whether you want to increase your site sales, the number of leads you generate from your site or simply increase brand awareness, I will let you in on a secret. No matter how many conversion experts you talk to, no matter what complicated, jargon-filled explanation they use, increasing conversion rate comes down to examining your site from three elements. Sounds too simple?

To sell better online and to convert more, examine each page of your site from the following three aspects:

1. Who are you targeting on that page?

2. What actions do you want them to take on that page?

3. How can you get them to take this action?

All three are related to each other, if you ignore one, you've lost them all. So how can you tackle each?

1st Factor: Who are you targeting on each page?

Creating a successful page that converts visitors starts with understanding these visitors. Understanding your site visitors comes down to two components.

Understanding your target market,
then, using marketing data to create site visitor personas.

Understanding your target market

This thread on MarketingProfs forum points to three extremely useful articles. An article titled Defining your Niche Market discusses the importance narrowing your target market to maximize conversion and results. The author stresses the fact that although many may feel that you are limiting your potential market by narrowing it to your niche, on the contrary since you are capitalizing on the people who will actually convert on your site. Once you get in the heads of your potential clients; you can target them through keywords they would search for, articles and content that would appeal to them, and ads that would direct them to your landing pages or website.

Before analyzing your niche, you must do some market research to understand the demographical, geographical, behavioral, and psychological bases. This can be determined through:

Extensive market research
Refer to trade and association publications and experts
Watching key competitors
Conducting surveys of your own clients

So you've narrowed your market? That's excellent. The next huge hurdle is creating personas. Basically, personas are hypothetical individuals creates for user-interface, website creation, copy, design and more.

How can you create them? Well, you need to research your market and classify the types of clients that you have. So, you create market segmentations and customer profiles across the board. You survey your customers; their interest and their preferences. Then you take all that data; you research it thoroughly in order to determine of these 10,000 customers is their a few reoccurring personality traits? Of course there will be. Once you've determined that; you create 4 primary personas, Bob, Mary, Ellen, and Steve. Each one of them has a very distinct personality, lifestyle, goals, and objective for visiting your site. Each will come to your site with different reservations and motivations; and you need to address them in order to reach your 10,000 other clients. So when designing your site or constructing your copy, Bob, Mary, Ellen, and Steve are in mind. You make them so real; a life, family, a history, a job, hobbies, favorite foods, pet peeves, and even a picture that represents them. Everyone in your company must become familiar with your personas; what triggers their interests, what discourages them, and what objections do they have?

2nd Factor: What action do you want the persona (site visitor) to take on the page?

Too many websites have more than one objective per page; which makes the conversion process all the more difficult if not impossible. In order to maximize conversion results on your website you need to set one and only one conversion objective per page. Otherwise you run the risk of confusing your potential client. And you need to use all the elements on the page to guide your visitor to the action. Now keeping the personas in mind; each of them will have a different goal; for example you know that Bob will most likely want to convert immediately so you need to direct him to the benefits of your product or service. Mary on the other hand needs a bit more information, she's very methodical and would like to explore more about the services/products and the company; so you would need to direct her to links or information that would satisfy her.

So where do you place these calls-to-action? Every site is not created equal, so what may work for amazon.com and ebay.com, may not work so well with your site. Always keep that in mind. But there are some general tips you may want to consider:

Always place your contact number (especially if you are a lead generation site) in a large font in the upper right corner of the web page. Many studies have determined where the online user's eyes flow; and generally placing your number in that place will increase the chances of getting leads.

Limit the number of fields you place in a contact form. The more fields, the less chance you have of converting your customer. If it's a lead generation site, a simple request for an e-mail address and/or phone number will suffice. If you are a B2C site, just make sure you don't ask excessive questions that may turn off your potential customers.

Be careful of what your button says, and where you place it. Too many times you find sites that ask people to "submit" rather than something more acceptable like "begin now" or "get started today." Additionally, some sites may have a great call-to-action form button, but right next to it is a reset button. This is a huge mistake! Too many times people fill out the form, and rather than clicking the main form button the click reset; which erases all the entries and turns off a potential customer.

3rd Factor: How can you get your clients to take the action?

The last element in the big three requires you to combine the first two elements.. In the first element, you've created your site personas: you know what kind of information your visitors are looking for and how you should present it to them. In the second element: you focused each page to support your conversion goal. The only missing element is helping your site visitors take the conversion decision. This element is about answering two questions:

What assurances would my site visitors need to make that conversion decision?
Where do you place these assurances?

If it's a B2C site and you want clients to close the sale on the site; then make sure your credit card processing pages are secure, hacker free. That would go a long way "assuring" your visitors that they can convert.

If you are asking site visitors for their email addresses, then assuring them that you value their privacy would help a tremendously in converting them.

This goes back to understanding any concerns your visitor might have and making sure that you deal with these concerns. Where do you provide these assurances? That is a simple question to answer: Next to your calls to action. Pictures here!

Like I said, these 3 elements of a successful converting website go hand in hand.

How difficult do you think it would be to implement a conversion rate optimization project?
Ayat Shukairy
My name is Ayat Shukairy, and I'm a co-founder and CCO at Invesp. Here's a little more about me: At the very beginning of my career, I worked on countless high-profile e-commerce projects, helping diverse organizations optimize website copy. I realized, that although the copy was great and was generating more foot traffic, many of the sites performed poorly because of usability and design issues.
View All Posts By Ayat Shukairy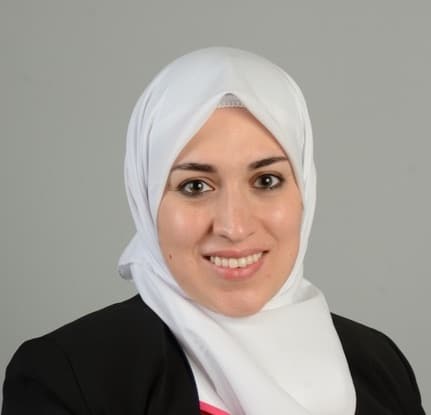 Join 25,000+ Marketing Professionals
If you enjoyed this post, please consider subscribing to the Invesp blog feed to have future articles delivered to your feed reader. or,receive weekly updates by email: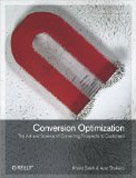 Conversion Optimization
The Art and Science of Converting Prospects to Customers
By Khalid Saleh and Ayat Shukairy