How To Apply Conversion Optimization to Link Building

The following is a guest post by Ari Ozick, a leading authority on ecommerce link building:

With the indulgence of the Invesp Team, I'm going to take Conversion Optimization and show you how it can be applied to link building. If you're doing any kind of outreach, link bait, or targeted under the table link buying, then this post will show you how to up both your contact rate and conversion rate on link acquisition, all by making sure you're doing some very simple things with your home pages. My focus is primarily E-Commerce Link Building, so we're going to focus primarily on sites selling something, and not on sites profiting from advertisements.

1. Be Transparent: You're asking someone to link to your page. Too many times I get generic link request emails asking me to link to some site I've never heard of. If that's your situation, you need to personalize your emails, identify yourself, and try and initiate a real conversation with the link target. I find that adding a telephone number, and having someone actually answer it, greatly improves my link contact rate.

2. Split Test Emails: The same way you would split test sales creative, is the same way you need to test your linking emails. Test everything: Name, subject line, email request, gender, signature, time of day sent, which day it gets sent out, and more. These things can have a tremendous factor in upping your link conversion rate. What's that, you say? You're not sending link emails? Perhaps we need to have a little chat, then.

3. Provide the Potential User with Trust and Credibility: If you're lucky enough to get someone interested in your linkbait, or link contact email, then you need to provide them with some sort of trust. Now is the time to flesh out your about us section, your privacy seals, your phone numbers and your contact page so people feel secure and happy to link to you.

4. Help the User Link to you: If you're running linkbait, then provide prominent tools to sites like Delicious, WordPress and Blogger. For actual product and sales pages, widgets that allow automatic embedding can work wonders for legitimate focused anchor text into a product page. Test and track to see which type of widgets and formats get embedded the most. That way you can leverage your widgets effectively and generate more links per visitor.

5. Turn Customers into Links: Once you have a satisfied customer (don't try this with a pissed off customer, it will turn out badly), you can offer them a discount or free product in return for a link. A good way to do test this is on the thank you page after purchase, and you can test which creative generates the most link. To see an actual example of this in practice, take a look at this freebie software offer from Caphyon Software.

6. Split Test Your Linkbait: I don't see this one done too often. If you run enough linkbait, you can split test different versions to see which garners more links and traffic. You can test differences in images, headlines, and even content to gain a better idea of what works. If you're truly adventurous, you will look for patterns and create templates that help you launch more successful linkbaits as compared to your competitors.

The ability we have as marketers to influence linking campaigns are tremendous. All it takes is a little bit of effort, some creative testing and monitoring, and you will be out link building competitors in no time. And need I remind you that with links, come rankings?

Ariel Ozick is Founder and CEO of Wired Rhino, which specializes in E-Commerce Link Building. He blogs regularly at SEO Contrarian.
Khalid Saleh
Khalid Saleh is CEO and co-founder of Invesp. He is the co-author of Amazon.com bestselling book: "Conversion Optimization: The Art and Science of Converting Visitors into Customers."
Khalid is an in-demand speaker who has presented at such industry events as SMX, SES, PubCon, Emetrics, ACCM and DMA, among others.
View All Posts By Khalid Saleh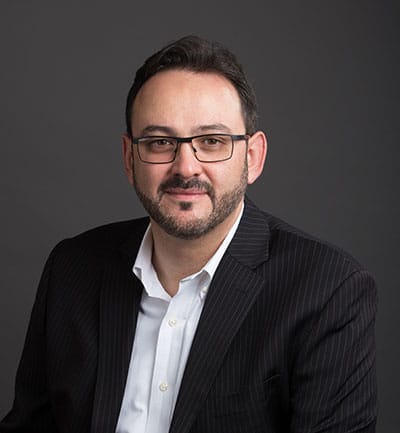 Join 25,000+ Marketing Professionals
If you enjoyed this post, please consider subscribing to the Invesp blog feed to have future articles delivered to your feed reader. or,receive weekly updates by email: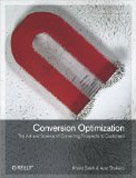 Conversion Optimization
The Art and Science of Converting Prospects to Customers
By Khalid Saleh and Ayat Shukairy