I am confused, scared and out of here

If you are a regular reader of this blog, you know that the secret of improving site conversion rate starts with your visitors. It is a lot easier to talk hypothetically about a creating client focused site, but implementation is another story. Stepping out of your comfort zone and stepping into your site visitor's shoes will help you to better understand them, especially their needs and wants. At the end creating the perfect website starts with building user confidence, creating quality content, keeping design simple and providing real value to your visitors.

Let's take John for example, a first time home buyer. John really does not understand the first thing about getting a mortgage. Buying a house is the biggest decision he is going to make in his whole life. John does not want to make any mistakes. Since he has never got a mortgage before, he goes online to do some research. John first searches for the term: "mortgage for first time buyer." He is looking for a site that explains the following to him:

– All the concepts behind getting a mortgage

– What types of mortgage he might have to choose from

– How the mortgage process works

– How much his monthly payment is going to be

– What are some of the mistakes first time home buyers make

The first site has a title that says first time buyer mortgages.

Well, for some reason the link is to a site in the UK and John is sitting in the US. John however does not notice that right away. John clicks on the link. Remember, that he is "scared" and "confused." He looks around the site. The intro has a paragraph that very much sums up many of John's questions:

If you are a first time buyer, no doubt you will have a lot of questions to ask. First and foremost, what are the best mortgage deals for first time buyers? Should I opt for a fixed rate, a capped rate, a discount or a tracker for my first house? How do I get my first mortgage? Should I go to a bank, a building society or a specialist lender when I'm buying my first home? How much can I borrow for my first mortgage, and how much will it cost me?

That is great. The site knows exactly what is on John's mind. But, where are the answers to all of these questions? They are no where to be found on that page. John is even more confused. He notices the big tool in the middle of the page…

Well, he decides to give that a shot. Anyone can complete a three-step process. However, when John gets to the third step he finds:

What? He thought he is going to get mortgage advice. Why do they need my telephone? And address? Oh, no! John is even more scared! And you can bet that in no time at all he is out of there.

We can take the example of John and expand it to many of the online visitors. When a users go online to do a search, they are searching for something which they do not understand. They do not want to make a mistake. So, they land at your site with all of their emotions and if your site does not take that into account, the visitor leaves in a matter of seconds.

All of this is great but how do you deal with these concerns and fears? Remember we are talking here about the initial impressions a visitor has of your site. Here are some essential steps to keep in mind that will help you comfort your visitor and increase your website conversion rate:

1- Put yourself in your visitor's shoes: Think about your site from your visitor's perspective. Before you design a single page or create its copy, start by creating your site personas. There should be 2-7 main personas you are going to use when creating the site. Personas are your most complex site visitors; the ones who will demand the most and have more reservations than others. They are hypothetical individuals and your user-interface, copy, and design will be focused and built around their specific needs. They are created based on in-depth market surveys and client profiles. When you are able to provide a website and content that will address their needs and concerns then you will undoubtedly do the same for the rest of your target visitors. It is always easier to target specific individuals when developing site copy, content, design, or usability techniques. It is also important to provide useful and beneficial content that will catch their attention. John is far from a fully developed persona for your mortgage company but he is a good start.

2- List the questions and concerns for each page: For each page of your site list all of the questions and concerns a visitor will have for that particular page. In our example, "Your Mortgage" website started on the right track. They listed all of the questions John had in mind. But then they stopped. Where did the answers go? Make sure to include the answers as well as the questions so that your site visitor doesn't get lost.

2- Tell your visitor what to do next: Back to our example, John is staring at the page but he does not know what to do next. You need to gently guide your site visitor to the next action you want him or her to take. You need to navigate and direct your client to the answers and solutions that they are looking for. There is no way that this can be accomplished if you haven't entered the mind of your visitor.

3- Simplify your site navigation: To stop your site visitors from getting frustrated and eventually leaving your site, you need to make your website easy to navigate through. Everything on the site needs to be clearly labeled and well organized. Search icons and the checkout box, for example, need to be easy to find and accessible. Do not aggravate your visitor with the basic task of finding important tabs or icons that will lead him/her to where they need to go. The worst thing you can do is create a site with excellent content, only to have visitors navigate away because the site is unorganized. When a visitor is dissatisfied with the organization and navigation of the site, "friction" occurs. And the more friction your visitor experiences, the less likely that he/she will convert. Just imagine your site is a funnel; what's supposed to happen if a client enters? They come out from the end which is the conversion result. But if your funnel has a bunch of holes (friction holes), you will be losing a lot of people along the way down the funnel.

4- Secure your site: This is one of the most important aspects to keep in mind when creating your site. It's important that your site is secure, especially when the visitor is checking out or providing any type of personal information. A security icon is crucial to build visitor confidence and increase conversion.

5- Build confidence in the visitor's mind: Becoming a member of the BBB or TrustE are beneficial in instilling trust and confidence in your site visitors. It is especially crucial to have secure pages when your client is entering sensitive information. The last thing you want to do is getting customer information hacked because you did not secure a page!

If you implement the advice you see in this blog, you should start seeing results immediately. Good luck executing these steps, and please share your experiences and concerns with us.
Ayat Shukairy
My name is Ayat Shukairy, and I'm a co-founder and CCO at Invesp. Here's a little more about me: At the very beginning of my career, I worked on countless high-profile e-commerce projects, helping diverse organizations optimize website copy. I realized, that although the copy was great and was generating more foot traffic, many of the sites performed poorly because of usability and design issues.
View All Posts By Ayat Shukairy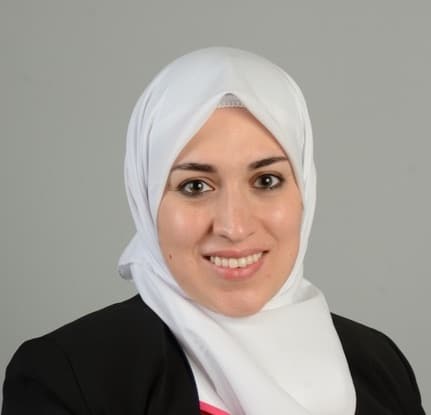 Join 25,000+ Marketing Professionals
If you enjoyed this post, please consider subscribing to the Invesp blog feed to have future articles delivered to your feed reader. or,receive weekly updates by email: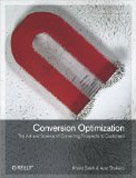 Conversion Optimization
The Art and Science of Converting Prospects to Customers
By Khalid Saleh and Ayat Shukairy