5 Proven Conversion Rate Optimization Principles that Won't Hurt Your Website

Editor Note: We highly recommend that you implement the different ideas in this blog post through AB testing. Use the guide to conduct AB testing and figure out which of these ideas in the article works for your website visitors and which don't. Download Invesp's "The Essentials of Multivariate & AB Testing" now to start your testing program on the right foot.

Usually, conversion rate optimization requires time and resources to gather the customer insights, find out why your website visitors are not converting, make assumptions, and then test them.

If at the moment you don't have neither time nor any resources or afraid of wasting your precious time on trial and error and testing out various conversion rate optimization ideas to see how they work, there are five time-tested CRO tactics that are sure to get you the results you are looking for.

1.Earn the Trust of Your Customers

Even advanced marketers struggle to earn the trust of their customers. The competition is constantly growing, so brands are endlessly working to compete with other companies to win over the trust of their customers. So, what's a company to do to prove that they're trustworthy? Here are some powerful ways to increase trustworthiness of your website

Customer testimonials and feedback

To prove to your customers that you're a trustworthy brand, include a section on your website for customer testimonials and reviews. Testimonials may be in the form of text and/or videos. Include reviews that have been left on your social media accounts, Yelp page, or on Google Reviews. Additionally, include the logos of the companies you have worked with, especially well-known brands that are guaranteed to attract customer attention.

However, there is catch to getting the right testimonials and not just any basic review. According to Cloud Cherry, the secret to getting better testimonials is understanding your customers.

First, collect client feedback and organize each testimonial based off their rating. Next, reach out to your happiest customers to gather their more detailed feedback, which can immediately be used on your company website to increase conversion rates. Lastly, you should make sure to acknowledge any negative reviews and compensate those clients for their poor experiences.

As you'll notice in the example below, OnDeck includes a full page of video testimonials on their website.

Transparency and honesty

Brands who remain honest, upfront, and address any issues or mistakes directly are viewed as trustworthy brands that clients feel comfortable working with.

For example, Southwest Airlines addresses their honesty and openness on their website, as seen in the example below.

Top-notch about us page

A good "About Us" page should include information about the history of your brand, the services and products your brand offers, and your brand's philosophy. It is a great place to connect with your customer and prove out that your brand is trustworthy.  As you'll see in the example below, Moz, Inc. has an exceptional "About" page that immediately engages the website visitor.

2. Eliminate Any Hassles

How many times have you tried to place an online order through a website but had trouble signing up, logging in, or paying online, only to get frustrated before giving up all together? How many times have you gotten distracted by something unrelated to your purchase, and you ended up straying away from your shopping cart?

Or, how many times have you tried to find the information you needed but couldn't find it anywhere on the website?

To eliminate situations such as these, your website should be as easy-to-use as possible. Your website should be easy to read and interpret, navigate, search, and make purchases with no obstacles standing in the way.

To make this possible, make sure to provide multiple payment options, include frequently asked questions about payments, returns, and refunds, and eliminate all distractions from your check-out page. Allow users to log in through other websites such as Facebook, Twitter, or Google+ to make the process even faster and easier.

Additionally, users shouldn't have to spend time trying to figure out where to sign up or get started. Websites should be clearly labeled and easy to navigate, like in the example below.

But most importantly, your company's information should be easy to locate on the website and written clearly and concisely. Customers shouldn't have to browse through your entire website just to find out your reasons for being unique or better than the competition.

On Xero's homepage, they clearly list some of their most popular features to make it as easy as possible on the visitor.

However, let's not forget the importance of mobile-friendly websites. Mobile retail will reach 30% of e-commerce sales in USA in 2016. As you can see, many of today's shoppers make purchases online using their smartphones, so you need to make sure that your websites are mobile-friendly as well.

As you'll notice on the mobile version of Nike's website, the homepage is easy to view, navigate, and scroll through.

Customers like things to be easy. That's why they are usually favor the ability to check out on e-commerce websites using their social media login information. After all, it's one less password for them to remember. However, certain brands still don't allow users to login through their social media accounts, which can be frustrating.

For example, Ray Ban requires shoppers to sign in as a returning customer or check out as a guest. However, some shoppers may not remember whether they have an account and if they do, they may not remember their login information.

A better option would be to include social media login information or to stay away from account creation all together.

3. Create Quality Landing Pages

If your landing page shows up in a search result, then it needs to be appealing enough to increase conversion rates. Otherwise, you risk losing that potential client and your Quality Score may also drop. When your Quality Score drops, your cost per click and cost per action increases, while your ad rank reduces.

Marketers can improve their Quality Score by concentrating on three main factors:

their click-through rate (CTR)
the relevance between the search query or keyword and the ad
the relevance between the landing page, ad, and search query.

So, marketers should concentrate on organizing and structuring their campaigns, optimizing keywords in their ads, and targeting their landing pages with appropriate keywords for each ad group.

In addition, a great landing page should be compelling enough to keep website visitors interested, without overwhelming them with information. Several important practices to implement into your landing pages include:

Interesting headlines: Implement SEO and PPC keywords into your headlines to encourage potential clients to remain on your web page.
Targeted content: Landing page content should be easy-to-read, clear, and relevant. Use bullet points and headlines to break up the text to make it easier on the reader's eyes.
Appealing call-to-action: Your call-to-action (CTA) should stand out, encourage website visitors to act, and be easy to locate on the page.
Attractive design: A good landing page should be professional, concise, and attractive. Avoid using too much text, incorporate eye-catching colors and designs, and utilize white space.
User-friendly forms: As we mentioned in tip number 2, you should be careful not to overwhelm or create any obstacles for your customers. Fight the urge to overwhelm your customers with information and make forms and fields quick and easy to use.

In the example below, you'll see that the landing page for H. Bloom contains a clear CTA, easy-to-use forms, appealing visual design, and very little text. The landing page is clear, concise, and visually appealing. You'll also notice that they include a logo from The Knot, where their website has previously been featured on.

4. Focus on Site Speed

When it comes to conversion rate optimization, speed matters. According to the graph below, even a one-second delay in page load may lead to a seven percent decrease in conversions.

Additionally, Conversion XL explains the importance of website speed and how numerous studies back that notion up. Interestingly, 47 percent of website users expect web pages to load in less than two seconds; 57 percent will leave a web page that takes more than three seconds to load.

Instead of waiting around for any page delays to resolve, more than 75 percent of online consumers will leave a website for a competitor's website with faster load time. So, if your website is slow to load, your conversions will more than likely suffer because of it.

So, how can you be sure that your website is speedy enough? Let's look at a few ways you can ensure that the speed of your website won't push users away:

5. Revolve Your Content Around Action Words

Customers like knowing what companies can do for them, and action words make it easier for them to visualize what a brand is offering them.

In the image below, you'll see an example for a CTA from Pinterest, which uses creative visual appeal and action words to encourage people to sign up on Pinterest. As a bonus, users can sign up through Facebook to make the process even easier.

According to Bannersnack, a way to tell whether or not a customer is interested in your brand is through their click. If they're not clicking, they're just not interested. To encourage your website visitors to click, you need to lure them in with effective language and strategies to help them visualize the things you are offering to them. If not, you may risk losing them as a customer.

Additionally, your CTA should encourage customers to act quickly without simply saying "Act now!". You want potential clients to act quickly to sign up for your newsletter, make a purchase, follow you on social media, etc., without telling them exactly what to do.

For example, the "call to action" button below uses action words to encourage customers to do something, without sounding overly pushy or obnoxious. Additionally, the easy-to-read CTA paints a clear picture without using much text.

Conclusion

As an advanced marketer, you've likely been working on conversions for a while now. However, new studies are popping up every day to help us figure out the best CRO principles that actually get you the results you need.

When you prove to clients that you're trustworthy, make your website easy to navigate, create quality landing pages, increase the speed of your website, and incorporate positive, active language into your web pages, you'll notice an increase in conversions in no time at all.

The key isn't just driving clients to your website, but even more importantly, getting them to stay and interact with you somehow.
Khalid Saleh
Khalid Saleh is CEO and co-founder of Invesp. He is the co-author of Amazon.com bestselling book: "Conversion Optimization: The Art and Science of Converting Visitors into Customers." Khalid is an in-demand speaker who has presented at such industry events as SMX, SES, PubCon, Emetrics, ACCM and DMA, among others.
View All Posts By Khalid Saleh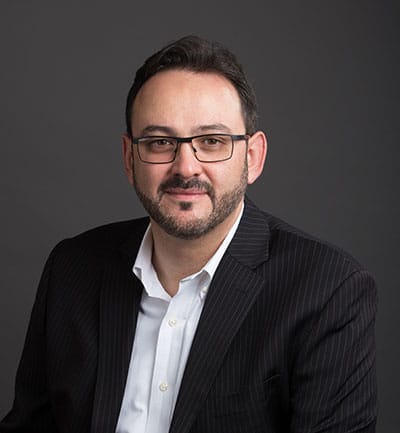 Join 25,000+ Marketing Professionals
If you enjoyed this post, please consider subscribing to the Invesp blog feed to have future articles delivered to your feed reader. or,receive weekly updates by email: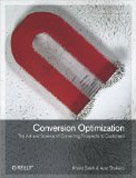 Conversion Optimization
The Art and Science of Converting Prospects to Customers
By Khalid Saleh and Ayat Shukairy