Top 10 Conversion Optimization Tips For Your Website

Editor Note: We highly recommend that you implement the different ideas in this blog post through AB testing. Use the guide to conduct AB testing and figure out which of these ideas in the article works for your website visitors and which don't. Download Invesp's "The Essentials of Multivariate & AB Testing" now to start your testing program on the right foot.

This blog is continued from a linkedin post I wrote. To read the first few tips, please visit the post….

There is never one, quick, easy fix all websites can apply for more conversions and greater optimization. However, there are principles which, if applied correctly and thoughtfully, can produce those uplifts in conversion everyone is looking for. Looking back at our 10 years of optimization, I've compiled a list of the top 10 optimization tips anyone looking to increase conversions should consider:

6. Plan based on Cognitive Progression. Whether your site is live and running, or you're still in the planning phases before launch, thinking about visitor cognitive progression is important. This takes you back to the basics: assessing your product or service offering in terms of price, value, and the time and effort investment of your product or service. Once you make these assessments you can begin to make assumptions about the conversion funnel and what steps a visitor needs to take to complete the process.

7. Flaunt incentives: they decrease FUDs. If you have incentives to offer, don't hide them! Make sure you make it easy for your site visitor to find and apply coupon codes and get the good deals that may be relieving some of their anxieties. Incentives not only relieve anxieties and counter FUDs, but if you offer them often enough, they'll be coming back for more.

8. For speedy results, don't just implement. A lot of companies may feel impatient about testing this scenario or that, waiting for the results and then implementing a new design. But the question is, what have you gained and benefited if you do not test to see if there is a direct impact on your bottom line? What have you benefited from the process if you do not develop hypotheses and then take the results and reapply elsewhere on your site? Online marketing offers a plethora of information about your site visitors at your fingertips. But the number of companies that utilize that information for sustainable growth and enhancing marketing efforts is surprisingly really small.

9. Try to build an optimization profile. As mentioned above, it's about testing hypotheses and applying them to other online marketing efforts or other areas on your site. If you continue to do this you begin to build an "optimization profile" which is essentially a guide to the do's and don't's of your site based on real results and real research.

10. Build a "tribe" for engagement. What's a tribe? Seth Godin refers to creating a tribe or community around your product, service, or website which will have ripple effects on your marketing efforts. How do you create a community? Content creation, heavy social media marketing, and getting influencers to talk about your product or service.
Ayat Shukairy
My name is Ayat Shukairy, and I'm a co-founder and CCO at Invesp. Here's a little more about me: At the very beginning of my career, I worked on countless high-profile e-commerce projects, helping diverse organizations optimize website copy. I realized, that although the copy was great and was generating more foot traffic, many of the sites performed poorly because of usability and design issues.
View All Posts By Ayat Shukairy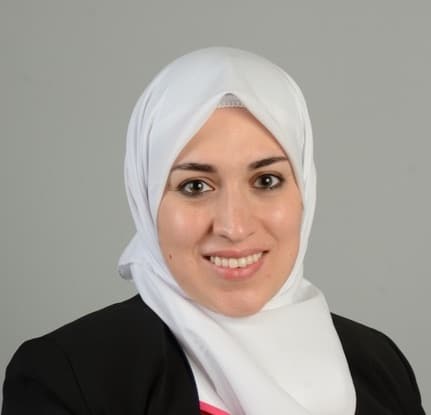 Join 25,000+ Marketing Professionals
If you enjoyed this post, please consider subscribing to the Invesp blog feed to have future articles delivered to your feed reader. or,receive weekly updates by email: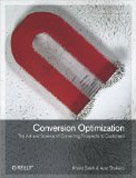 Conversion Optimization
The Art and Science of Converting Prospects to Customers
By Khalid Saleh and Ayat Shukairy