Warning: Actions May Lead to a Severe Case of FUDs

Barack Obama has lead a very unique, successful online campaign that I believe has helped him achieve the popularity, excitement, and buzz this past year. However, last week, when I browsed to his website I found that his site may be falling into what we like to call: creating FUDs (fears, uncertainties, and doubts).

Site visitors rarely like to type in their information online, so why make it difficult for them to enter your site and learn more about your presidential candidacy by requiring them to type in their e-mail address and zip code?

The user is dismissed when FUDs are created: creation of FUDs is usually due to a business decision to gather more e-mail addresses and user information, but it could be detrimental to a conversion rate. Another FUDs creating problem on Obama's site was the fact that at 2:30 pm, August 31st 2008, when I checked the site, the site was outdated with information from the 30th of August:

After entering my information, I landed on this page: "Yesterday Barack Obama accepted…" Yet on August 31st, 2008, the acceptance speech was TWO days before and not "Yesterday":

Clearly though, promoting the candidacy online has done wonders for Barack, McCain, and their rivals during the primaries.

And it may well be that visitors to candidates sites feel a sense of security because it is after all a presidential candidate and there is a huge motivation behind the visit in the first place. I'd be interested in knowing what the Barack Obama and John McCain campaign website's conversion rate is like.

The truth is, FUDs can make or break a user's experience. The more FUDs, the more friction, the less likely your visitor will convert.

When I visited MetroUniforms.com website, I noticed that they were running a special offer for free shipping on orders over $50 or a 10% discount on orders above $400. The problem with these offers is that they required the site visitor to remember and use a special promotional code during the check out process.

The offer is very lucrative, and very often you can counter the effect of FUDs that a user may experience with an incentive. So basically if there are FUDs causing elements on the site, but there are incentives as well, the visitor may likely overlook the FUDs and continue through to the conversion process. Yet studies have proven that promo codes actually have more of a FUDs effect on a site visitor, leading to lower conversions:

"Scholastic VP of consumers online Larry Wasserman agrees coupons are a double-edged sword. He suggests, "One way around this is to automatically pass a coupon code directly to the cart only for those customers eligible for the promotion, avoiding the coupon code box entirely." It's ultimately a question of how extensively you use coupons and what your test results indicate (e.g., coupon code vs. no coupon code box in the shopping cart)."

Myfax.com offers a 30-day trial upon registering, which eliminates any fear of disliking the service. 30-day trials are a great incentive because within a month, you can determine if the service is right for you. This is a great way to encourage the visitor to move forward and try the free service, lifting any fears and uncertainties they may feel.

Visitors come with a lot of baggage, adding to that baggage will just worsen their experience and lower your conversion rate. Reducing possible obstacles in their way and giving them more of a reason to buy from you will help increase your sales dramatically.

Your turn to share. Is your site a FUDs creating site or have  you figured out ways to reduce the level of fears, uncertainties, and doubts a user may feel?
Ayat Shukairy
My name is Ayat Shukairy, and I'm a co-founder and CCO at Invesp. Here's a little more about me: At the very beginning of my career, I worked on countless high-profile e-commerce projects, helping diverse organizations optimize website copy. I realized, that although the copy was great and was generating more foot traffic, many of the sites performed poorly because of usability and design issues.
View All Posts By Ayat Shukairy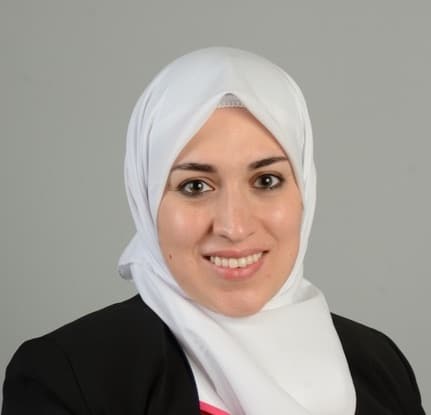 Join 25,000+ Marketing Professionals
If you enjoyed this post, please consider subscribing to the Invesp blog feed to have future articles delivered to your feed reader. or,receive weekly updates by email:
Connect with us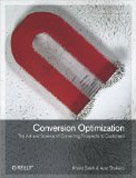 Conversion Optimization
The Art and Science of Converting Prospects to Customers
By Khalid Saleh and Ayat Shukairy