3 Conversion Tips on Category Pages

Many ecommerce sites direct traffic from promotional sites and PPC to the category pages, so it becomes one of the most important pages to optimize. The main goal of the category page should be to make it easier for the users to find right product. In today's article, I will be sharing UI/UX and CRO tips to optimize your category pages to convert better.

Improve clarity with larger product images
Image itself contain lots of product information that user need to know about product. In e-commerce, product photos help users understand products and differentiate between similar itemsa quickly.

Always use the actual product images, and also use the right size of the image so it is easier for the user to differentiate between what they are looking for.

An interesting study done Jakob Nielsen makes reference to the fact that some types of "images" are completely ignored by the user. This is typically the case for big feel-good images that are purely decorative. Other types of pictures are treated as important content and scrutinized; ie photos of products and real people (as opposed to stock photos of models).

Include Relevant Sorting & Filtration

Sorting
Filtration is important ito have on the category page to rearrange the order of the products shown. For example, if you are searching a product on a website, you could sort product by price, date, popularity, rating etc., and of course this can vary from business to business and product to product. Bidding sites such as Ebay can show the products that are ending soon.

Few examples:

On Amazon you can filter items by relevance, popularity, price review and publication date.

On Ebay you can filter items by: time, price and distance.

Filteration
One of the most important features you should have on your category pages is to have the filtration options. Sometime sorting is not enough to show the user desired product they want to see and meet their exact criteria. For example: if user searching boots and wants to filter the search specific color to brown and size to 8. This type of filtering can be available to the customer through a filtration widget.

The most relevant area to  place the filtration could be on the left-hand navigation, but this can vary from website design layout.

In below example you can see three site doing filtration differently according to their product niche. One of them on left most is our client. We conducted the test with filtration items on the left-hand navigation and it result in an increase in conversion.

Category pages offer huge opportunities. Try list vs grid view.
You can show your product on category page one of two ways: list and grid depending upon type of category user is visiting. Like ebay and amazon are rich ecommerce website and you can chose viewing products in grid or list view.

Show your product in grid view you have strong images of the product that can help user to distinguish between products they are looking for to save efforts browsing many pages. Do not show gird view If you do not have good images or real images of the product or product that require extra information to show on category pages.

You should use list view when image can't distinguish enough between products and require more information to show. List view can give you space to display additional information on products that may not call for a large image either. Amazon shows when the list view when you search for books because it require addition information, and no need for a large image.
Ayat Shukairy
My name is Ayat Shukairy, and I'm a co-founder and CCO at Invesp. Here's a little more about me: At the very beginning of my career, I worked on countless high-profile e-commerce projects, helping diverse organizations optimize website copy. I realized, that although the copy was great and was generating more foot traffic, many of the sites performed poorly because of usability and design issues.
View All Posts By Ayat Shukairy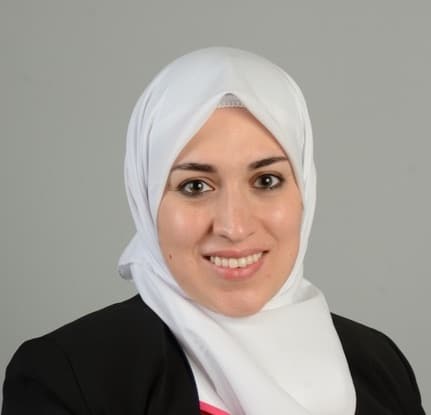 Join 25,000+ Marketing Professionals
If you enjoyed this post, please consider subscribing to the Invesp blog feed to have future articles delivered to your feed reader. or,receive weekly updates by email: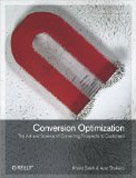 Conversion Optimization
The Art and Science of Converting Prospects to Customers
By Khalid Saleh and Ayat Shukairy