4 Tips On How To Handle An Impulsive Customer

A retailer's dream is the customer that comes to their site with credit card in hand and highly motivated to make a purchase. This customer will likely be the one to overlook some major FUDs causing elements on your site (Fears, uncertainties, and doubts), cause they're ready to buy! But, hold on, there are two key aspects to this customer that you need to remember:

Make sure it is indeed really easy to buy and they don't have to go searching for your "buy" button.
Make sure they have a good experience and will come back for more (ie last thing you want are returns).

We've talked about personas before, and the impulsive, spontaneous type persona makes up about a ¼ of the population. What's interesting about this persona is that buying stages move more rapidly for this customer. Whenever we look at a persona, we consider buying stages and how each persona type will react in each stage:

This table represents the time it takes each persona to go through the buying process. Again, it takes the impulsive persona less time to breeze through. But this could be detrimental when considering actual satisfaction because impulse purchases can result in major dissatisfaction.

So how to harness the power of the impulsive customer?

The first tip is simple: Make it easy for them to buy. Don't make the customer jump through hoops when looking for a CTA.The example above is a page where customers literally have to scroll way to the bottom in order to find the upgrade options. The example below shows that the only way to access the ecommerce part of the site is the small button on the top nav.
Price Matters. And that will impact how long actually the buying stage will take for your impulsive shopper (any buying stage). So an impulsive car purchase is nowhere near an impulsive blender purchase.
Incentives. Impulsive shoppers are still out for a good deal, so make sure your incentives are visible. We encourage customers to plaster incentives across the site and especially on key pages such as product pages and cart pages. That's where the impulsive shopper is likely to make that key decision.
Retaining your customers. This goes beyond conversion optimization, but still comes back to bite us. When we look at a customer's site, one indication that the site is healthy is looking at the number of return customer purchases vs. the new customer purchases. If the number of returns is high, that's a good indicator that the experience is good and the site is healthy. If it is low, that means the site is losing a lot of business due to poor customer service, and possibly impulsive shoppers. In order to ensure that your impulsive shopper has a good experience, make sure the information about the product is readily available to them. Make sure they know what they're going to get and that for someone who is breezing through the site, they still to a certain extent are forced to know more about what they're buying.For the example below, the CTA is clearly visible and wonderfully located for the impulsive shopper, however, the impulsive shopper needs to scroll to see key information about the product:Whereas another clothing site provides the key information so that it is readily available for that impulsive shopper so they can save on returns and ensure the customer has a great shopping experience:

Impulsive shoppers can be a goldmine for sites that now how to cater to them and ensure their repeated business. For additional tips, join us during our webinar tomorrow by clicking here.
Ayat Shukairy
My name is Ayat Shukairy, and I'm a co-founder and CCO at Invesp. Here's a little more about me: At the very beginning of my career, I worked on countless high-profile e-commerce projects, helping diverse organizations optimize website copy. I realized, that although the copy was great and was generating more foot traffic, many of the sites performed poorly because of usability and design issues.
View All Posts By Ayat Shukairy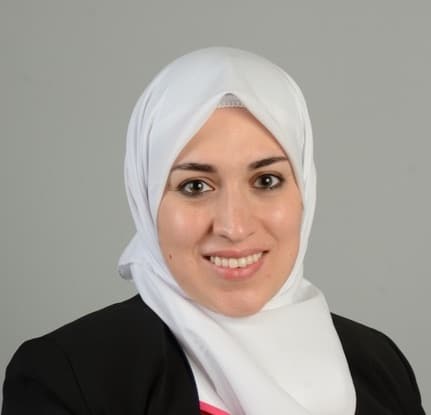 Join 25,000+ Marketing Professionals
If you enjoyed this post, please consider subscribing to the Invesp blog feed to have future articles delivered to your feed reader. or,receive weekly updates by email:
Connect with us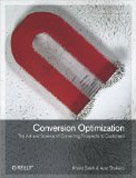 Conversion Optimization
The Art and Science of Converting Prospects to Customers
By Khalid Saleh and Ayat Shukairy