48% Increase in Overall Website Conversion Rate

Editor Note: We highly recommend that you implement the different ideas in this blog post through AB testing. Use the guide to conduct AB testing and figure out which of these ideas in the article works for your website visitors and which don't. Download Invesp's "The Essentials of Multivariate & AB Testing" now to start your testing program on the right foot.

How is a full conversion optimization project conducted on a website? What pages should you optimize first? How do you successfully identify problems on any given webpage? And what are the changes you make to the different pages? In this webinar we will show the progression of conversion optimization a single website.

We will discuss several case studies, which ultimately led to a 48% increase in overall website conversion rate . This webinar will show you how to gain incremental increases on each page and will teach you how to optimize the other pages throughout the site using the marketing insights gained throughout the process.

This webinar answers the following questions:

How is a conversion optimization test conducted on a site?
Which pages to optimize first?
How does the tester identify the issues and roadblocks on a given webpage?
What changes are made to different pages?

How does the conversion optimization process flow?

Before you perform conversion optimization tests, it's necessary to do thorough due diligence. Just running tests to optimize conversions won't give you the kind of results you want. The following process will help you get to the bottom of the problem and get your site converting optimally:

First comes the discovery phase, where you study every page of the site and analysis user experience

This is followed by an analysis of the site's competition, what they offer, at what rates and so on

Once all this is in place, you can start playing around with page elements, run tests and compare results. You routinely incorporate user feedback analytics data to run even more strategic tests.

Based on the results of the initial tests, you create a conversion roadmap, to give the site owners a sense of what to expect within the next 2-3 months. The conversion roadmap is essential for mapping out page element priority.

Conversion Optimization Case Studies

The client, an online bookstore seller, offers discounted college books to students to buy or rent.

Discovery:

The site was facing high bounce rates on its home pages.

There was too many ways to interact with the site, which were causing confusion.

Overall, the messaging was reducing the value proposition, causing more confusion

Approach:

The approach was to work on the site elements in an effort to emphasize sales without killing other the rent option. The idea was to identify visitor pain points and work on them. The e-retailer did not have a proper audience analysis or defined audience persona. The various buyer personas were defined, in order to be able to highlight the site's USP in such a way that the visitor knows exactly what is being offered.

Case Study 1

The testers used cognitive progression (anticipating what actions users will take) by clarifying the value proposition through the design. The Search box was placed centrally, and Search options were added so user would know what to do next. Users could now search by ISBN, Author or Book Title. The messaging was kept concise by using distinct colors for the Rent and Buy buttons. The first test saw 11.2% percent increase in the conversion rates.

Case Study 2

A combination of low product page effectiveness and high average time spent on a page was noticed. There was confusion with buttons and too many competing product options. Value proposition messaging similar to Case Study 1 was applied to every other page. Clear indicators were provided to the users through copy and design. Copy density was reduced along with irrelevant product description. Continuity for action was established throughout the website, to positively impact progression from page to page. These changes brought forth an additional 9% increase in conversion rates.

Case Study 3

Scent was increased by reducing clutter and enhancing copy and design to match visitor expectations. There were too many social media icons that were distracting users. These icons were moved to a place above the fold without scarifying too much real estate. The social media icons were not removed, as they are beneficial when it comes to generating more leads. Product prices were displayed in blue for easier recognition. Elements that were not adding value were removed.A quick price check was added right next to the products in the product pages for quick purchase. This change addressed a major visitor pain point. After this cleanup, a whopping 15.3% increase in conversion rates was observed.

Case Study 4

Product filtration options weren't being used effectively on the site. This was rectified. Also, adding a quick price check made it possible to visitors to use product pagesmore effectively. The Buy and Rent links were changed to buttons next to the Quick Price. Unnecessary widgets were removed as well. In this study, trust and confidence elements were added in close proximity to the CTA to help ease visitor anxieties. Also, some text declaring specific value proposition statements were placed on the right-side of product pages, in a box. The CTA buttons were moved to the left, so the text would be visible. These changes brought forth the best conversion rate increase thus far – 18.67%.

Cumulative Insights

The 4 case studies offered a cumulative increase in conversions of 48% over 4 months. User feedback and data analytics were incorporated into the conversion roadmap. The site owners were given instruction on how to run optimization tests regularly, and how to compare and merge two different tests to create variations. At each stage, specific changes that worked the best were noted; these were the winners. Changes that did not impact conversions positively were removed. The winning changes were retained and further tests were run according to the roadmap.
Khalid Saleh
Khalid Saleh is CEO and co-founder of Invesp. He is the co-author of Amazon.com bestselling book: "Conversion Optimization: The Art and Science of Converting Visitors into Customers."
Khalid is an in-demand speaker who has presented at such industry events as SMX, SES, PubCon, Emetrics, ACCM and DMA, among others.
View All Posts By Khalid Saleh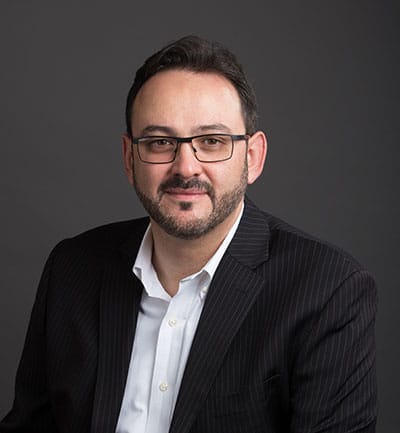 Join 25,000+ Marketing Professionals
If you enjoyed this post, please consider subscribing to the Invesp blog feed to have future articles delivered to your feed reader. or,receive weekly updates by email: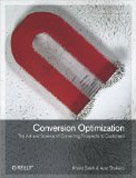 Conversion Optimization
The Art and Science of Converting Prospects to Customers
By Khalid Saleh and Ayat Shukairy