Reading Time:
11
minutes
This is perhaps one of the first questions any company thinking about hiring a conversion rate optimization agency thinks about. 
I get asked that question multiple times every week. 
I also hear the same question from digital marketing consultants who are thinking about providing conversion optimization services. 
I understand the question. 
A conversion optimization agency can have an amazing impact on your bottom line, but at the same time, you have to make sure that you have the budget to pay for that service. 
Understanding the cost of conversion optimization agencies helps you determine if it is a good fit for your budget
Let me start by saying that this is also not an easy question to answer.
It is like asking how much it cost to develop a piece of software. You will get numbers all over the place. 
So, I will do my best to answer this question giving you different options to think about. 
My goal is NOT to convince you that you need to hire a CRO agency. That will be the topic for a different post.
Sales staff might disagree with me, but I like to get the price discussion out of the way right away. I cannot tell you how many times I sat through sales presentations to end up walking away because the price was out of my range.
There are two elements when it comes to price: affordability and value. If I cannot afford something, and there is no way to figure how to pay for it, it does not matter how much value it brings to my business.
On the other hand, if I can afford something (or can figure out a way to afford it), then the salesperson has to demonstrate to me the value this item/project will bring before I consider it.
During the last few weeks, we had a higher than the usual number of companies reach out to us asking about conversion optimization services. I bring up the budget early during the discussions we have with potential clients. I typically give a range for how much investment is needed for us to work with a client.
When I did that during one of the calls, the prospective client told me, "wow, that is a lot more than I got from other companies."
Me: "what kind of rates are you seeing from other agencies?"
Prospective client: "about 20% of what you are asking."
With so many companies offering conversion optimization services, you can find companies charging as little as $2k/month for CRO work. Heck, you can probably go on Fiver or Upwork and find someone who will do CRO work for less than $100.
Quick version: how much does it cost to hire a conversion agency?
Let me give you general numbers and then I will provide a detailed breakdown of different agency services.
Let me start by mentioning that the numbers below are for dedicated CRO agencies with at least 10+ full-time employees. I will discuss the rates of smaller CRO agencies in a different section of the article.
The top-tier conversion optimization agencies (a solid track record and at least 7 years of CRO experience) start at $10,000/month. Most of these agencies charge around $16,000 per month with some charging upwards of $30,000 per month.
The mid-tier CRO agencies (good track record but with less experience in the field) will charge anywhere from $6,000 to $8,000 per month.
The lowest-tier CRO agencies (starting out in CRO with less dedicated staff) will charge anywhere from $2,000 to $5,000 per month.

What are the costs related to conducting a conversion optimization project?
There are several costs associated with running a CRO project regardless of how you end up hiring for it. These costs include:
The cost related to the staff who are doing the CRO work
The cost of software used on the conversion optimization project
The cost of implementing the AB tests
The cost of hardcoding AB test winners on the site
Let's discuss each of these.
1. Cost related to the staff who are doing the CRO work
Whether you hire a firm or a freelancer, you will have to pay them for their time. Running a conversion optimization project typically requires several roles:
Conversion strategist. This is the person doing the analysis and research to determine the conversion issues on the site. They are also responsible for coming up with wireframes to fix these conversion issues. The conversion strategist will come up with wireframes showing h
UX designer. They are responsible for creating the designs for the wireframes which the conversion strategist came up with
Front-end developer. They are responsible for taking the design which the designer created and implementing them as an AB test on the site (more on that later).
QA specialist. They are responsible for ensuring that the AB tests are coded correctly, that they work on different browsers, different operating systems, and different devices.
Project manager. Responsible for making sure that the project runs on time.
Some agencies if they are smaller might have some of these roles either outsourced or have a single person do multiple roles. I have heard of an agency that asked front-end developers to play the role of a strategist. In my experience, that does not work. The conversion strategy role requires someone who is focused on it.
Finally, think of the level of experience each of these roles requires. The insights you get from a junior CRO are a lot DIFFERENT from the insights you get from a senior CRO who has years of conversion experience.
2. Cost of software used on the conversion optimization project
This will typically include the A/B testing software, any user feedback software, heatmap, and session replay software. Most CRO agencies will expect clients to pay for the software used on the project. The cost of this software will depend on the number of monthly visitors to your site.
3. Cost of implementing the AB tests
The ultimate work of a conversion optimizer is to provide new designs for different areas of your website. A conversion optimization project will involve using AB testing software to split the traffic between the original designs vs. the new designs to measure the increase of conversion these new designs generate (if any).
That means the new designs must be implemented so that site visitors can see and interact with them. Implementing the new designs will have some costs associated with it.
The cost of developing the AB tests depends on the number of tests implemented during the project.
If the CRO firm plans to run four AB experiments on your site in a single month, then you can expect that these experiments (in total) will require anywhere from 40 to 80 hours of development time to implement (based on their complexity). Covering the cost of that implementation is significant. If the CRO firm has the staff to handle the implementation, then you do not have to worry about it. However, if you have to manage the implementation, then you will have to allocate internal staff to the project or ask an external company to handle the implementation at an additional cost.
In a single month, we implement two to three tests on some of our projects while we implement 10 to 14 AB tests per month on other projects. This will depend on the number of visitors coming to the site every month. It also depends on the project specifics.
Top-tier firms handle all aspects of implementing AB tests on their clients' sites. By doing so, they ensure that the testing program runs with high velocity and is not hostage to factors they do not control. That might explain the higher fees that you end up paying for the project.
Can I save costs by asking my developers to implement the AB tests?
I have seen clients who try to handle the implementation of the AB tests themselves. That rarely works even if you have dedicated software developers. Regular website development is completely different from AB test development.
Regular website developers use well-structured, well-documented code in your site's technology to create any new functionality.
AB test developers write their code in Javascript and CSS to simulate the AB test on the site. The mindset of an AB test developer is more of a hacker with the goal of writing quick code to validate the AB testing idea.
Many excellent developers struggle when writing AB test code. It is not impossible but difficult to make the transition.
4. Cost of hardcoding AB test winners on the site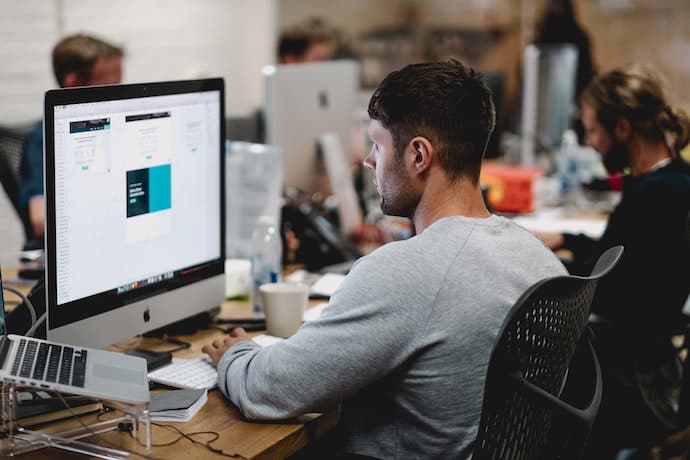 developer
You run an AB experiment, and you have a winner that shows an uplift in conversions. Yet, this winner is not the default design on your site. Someone will have to implement the new design on the site, so it becomes the default design. This particular cost will only take place when your experimentation program generates an uplift.
Before I get into the costs of different CRO agencies, I will cover a couple of options that you can consider for running a conversion project.
Hiring a digital marketing agency to handle the CRO work
This is a new trend that is taking hold in the last four to five years. Many firms that offer SEO, paid search, or social marketing are expanding and adding conversion marketing to their offer. Your results will depend on the company and how much they invest in conversion optimization.
Cost of hiring a digital marketing agency to conduct conversion optimization: I have seen digital agencies offer CRO services anywhere from 3k/month up to $9k/month.
Pluses of hiring a digital marketing firm to conduct CRO work:
One company is responsible for all aspects that relate to digital marketing.
Full responsibility for the success of the CRO (and online marketing) program.
Lower cost compared to specialized CRO firms.
Cons of hiring a digital marketing firm to conduct CRO work:
One company is responsible for all aspects that relate to digital marketing. Having multiple teams run different parts of the online programs provides some level of checks and balances that are needed for many businesses.
Lack of specialization: most of the digital marketing firms added CRO as an afterthought and have not invested in it.
Little attention to CRO: CRO is bundled with too many other services, and the digital marketing firm pays little attention to it.
Hiring a freelancer to conduct CRO work
There are some great CRO consultants out there. At the same time, for every great CRO consultant, there are 1,000 who will NOT generate the results you expect. 
Some of the best CROs I know do not like to commit to a firm and enjoy working on their own. At the same time, I have seen some very shady freelancers who do not have a clue about CRO. The cost of hiring a freelancer covers a wide range.
Cost of hiring a conversion optimization freelancer: Some of the top consultants will charge anywhere between $250-300 per hour. I would be wary of hiring a consultant that charges $10 to $40/hour. It does not mean that they are bad, you just need to do more due diligence. 
Pluses of hiring a CRO freelancer:
No long-term contracts: When it comes to the contract, you hold power. It is rare to get stuck in a long term contract
You can hire fantastic talent at a reasonable cost.
Individual attention. The contractor is focused on you and will do what it takes to make sure the project succeeds.
Cons of hiring a CRO freelancer:
You are hiring an individual – no team behind him supports him to ensure deadlines are met
Overworked freelancers – if you hired freelancers in the past, this should not come as a surprise. The freelancer who commits to too many projects at the same time and as a result, he starts dropping the ball and missing deadlines.
Hiring a specialized conversion optimization agency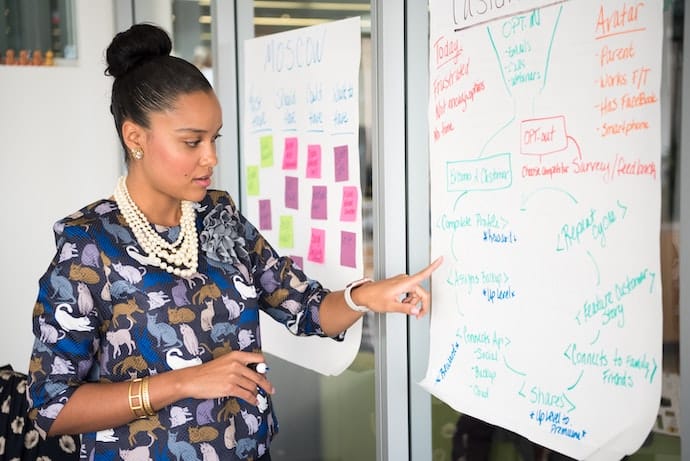 As CRO became more popular, there are many agencies that specialize in offering CRO services. These firms will vary based on experience and the staffing levels they have. Choosing the right CRO firm can a bit tricky. I have written about different questions you should ask a conversion optimization agency before hiring them.
How much do smaller CRO agencies charge?
Some of the best CROs prefer to take on a smaller number of clients. Some like to have a very super-specialized service. Our friend, Rishi Rawat who runs frictionless commerce specializes in helping Shopify-based companies optimize their product pages. Anil Batra built Optizent, a great agency focused on analytics implementation (Omniture and Google Analytics). 
This article is not meant to cover the pros and cons of hiring a smaller or a larger CRO agency. They each have their place. 
If you are going to go with a smaller agency, make sure that they actually specialize in CRO (not hiring a digital agency that does 10 things and one of them is CRO). 
Smaller CRO agencies will charge anywhere from $5,000 to $8,000 per month.
How much do large CRO agencies charge?
These are agencies with at least 10-person staff. Most of them have at least 20 people on staff.
The top-tier conversion optimization agencies (those with a solid track record, been doing CRO for at least 10 years) start at $10,000/month with a minimum of 6 months commitment. Most of these agencies charge around $16,000 per month with some charging upwards of $30,000 per month.
The mid-tier CRO agencies (good track record but with less experience in the field) start will charge anywhere from $5,000 to $8,000 per month.
The lowest-tier CRO agencies (starting out in CRO with less dedicated staff) start will charge anywhere from $2,000 to $5,000 per month.
Pros of hiring a specialized CRO firm
A highly specialized team that focuses on CRO – depending on experience this can increase the chances of a successful project
Tested process and methodology.
Cons of hiring a specialized CRO firm
Some CRO teams do not have a full understanding of the impact of their work on other aspects of digital marketing (They do not understand PPC, SEO, or social).
Higher cost for the top firms.
Performance-based conversion optimization agencies
I get asked that question many times. Top-tier agencies do not do pay per performance. They have enough work coming their way and they understand the complexity of identifying the revenue impact of their conversion work. 
If you are looking for a pay-per-performance conversion optimization agency, then you should expect to hire either a smaller agency or one that is just starting out in CRO. 
When started CRO back in 2006, we experimented with a pay-per-performance model.
We were starting and thought this would be a win-win situation for the client and us. It made perfect sense for the client, as well. He got to reduce his upfront costs.
It was all fine until we ran the 2nd experiment, and got a winner with 35% uplift and 99% confidence. The client was not convinced. We ran the experiment two more times to ensure that the results are consistent. They were. The client then asked to run the test using different testing software. We obliged. And again, the experiment showed that we have a clear winner. We were looking at a payment of $45k.
The client disappeared for a couple of weeks. I then got a lengthy letter from the CEO trying to debunk AB testing altogether and all statistical analysis. After arguing back and forth – I made two decisions:
We walked away from the contract.
We will never take on a performance-based project again.
The most challenging part of these types of projects is agreeing on a clear methodology to determine the actual revenue impact of the project. Remember that an AB test shows a 15% uplift. It does NOT mean that you will generate a 15% uplift in revenue.
Fundamentally, I believe that a CRO project requires both the conversion firm and the client to invest. You will only succeed if everyone has skin in the game.
Just CRO recommendations – no development included
There are conversion optimization agencies that build a business by providing general conversion recommendations (best practices). They do not help with implementing these recommendations as AB tests on the client site.
You can find agencies that charge anything from $500/month to $3,500/month for getting CRO recommendations without including the development work. I have many concerns about this type of work because I am yet to see it work.
Conversion Rate Optimization Services FAQs
1. What does a conversion rate optimization specialist do?
A Conversion Rate Optimization (CRO) specialist analyzes website performance, user behavior, and design to identify and implement improvements that increase the percentage of visitors who take desired actions, such as making a purchase or filling out a form, ultimately maximizing the site's effectiveness and ROI.
2. What services do Conversion Rate Optimization Freelancers offer?
Freelancers may offer a range of services, including website audits, user experience optimization, A/B testing, and personalized strategies to improve your website's conversion performance.
3. How do Conversion Rate Optimization Consultants work?
Consultants employ data-driven strategies, conducting thorough analyses, A/B testing, and user behavior studies to identify and implement changes that positively impact conversion rates.
4. What factors influence Conversion Rate Optimization pricing?
Pricing can depend on the scope of services, the complexity of the website, the level of expertise required, and the expected impact on conversion rates.
5. Are there any Conversion Rate Optimization consultancy services that focus on specific industries?
Yes, some consultants specialize in certain industries, bringing industry-specific knowledge and expertise to optimize conversion strategies accordingly.