How much does it cost to hire a CRO firm?

If a decision-maker is convinced about conversion rate optimization and the potential impact it can have on their business, then the next question is how much does it cost.

Sales staff might disagree with me, but I like to get the price discussion out of the way right away. I cannot tell you how many times I sat through sales presentations to end up walking away because the price was out of my range.

There are two elements when it comes to price: affordability and value. If I cannot afford something, and there is no way to figure how to pay for it, it does not matter how much value it brings to my business.

On the other hand, if I can afford something (or can figure out a way to afford it), then the salesperson has to demonstrate to me the value this item/project will bring before I consider it.

During the last few weeks, we had a higher than the usual number of companies reach out to us asking about conversion optimization services. I bring up the budget early during the discussions we have with potential clients. I typically give a range for how much investment is needed for us to work with a client.

When I did that during one of the calls, the prospective client told me, "wow, that is a lot more than I got from other companies."

Me: "what kind of rates are you seeing from other agencies?"

Prospective client: "about 20% of what you are asking."
With so many companies offering CRO services, you can find companies charging as little as $2k/month for CRO work. Heck, you can probably go on Fiver or Upwork and find someone who will do CRO work for less than $100.

So, I thought that it might be useful to discuss the different options available to conduct CRO work and their cost. 

What are the costs related to conducting a conversion optimization project?

There are several costs associated with running a CRO project regardless of how you end up hiring for it. These costs include:

Cost related to the staff who are doing the CRO work.
Whether you hire a firm or a freelancer, you will have to pay them for their time.
Cost of software used on the project: This will typically include the A/B testing software, any user feedback software, heatmap, and session replay software.
Cost of implementing the AB tests: The ultimate work of a conversion optimizer is to provide new designs for different areas of your website. A CRO project will involve using AB testing software to split the traffic between the original designs vs. the new designs to measure the increase of conversion these new designs generate (if any). That means the new designs must be implemented so that site visitors can see and interact with them. Implementing the new designs will have some costs associated with it. This cost will, of course, depend on the number of tests implemented during the project. In a single month, we implement two to three tests on some of our projects while we implement 8 to 10 on others.
Cost of hardcoding AB test winners on the site. You run an AB experiment, and you have a winner that shows an uplift in conversions. Yet, this winner is not the default design on your site. Someone will have to implement the new design on the site, so it becomes the default design. This particular cost will only take place when your experimentation program generates an uplift.

So, how much does it cost to hire a CRO firm? Let's about the different models you can hire someone to conduct conversion optimization on your site and the costs associated with that work.

Hiring a digital marketing agency to handle the CRO work

This is a new trend that is taking hold in the last four to five years. Many firms that offer SEO, paid search, or social marketing are expanding and adding conversion marketing to their offer. Your results will depend on the company and how much they invest in conversion optimization.

Cost of hiring a digital marketing agency to conduct conversion optimization: I have seen digital agencies offer CRO services anywhere from 3k/month up to $9k/month.

Pluses of hiring a digital marketing firm to conduct CRO work:

One company is responsible for all aspects that relate to digital marketing.
Full responsibility to the success of the CRO (and online marketing) program.
Lower cost compared to specialized CRO firms.

Cons of hiring a digital marketing firm to conduct CRO work:

One company is responsible for all aspects that relate to digital marketing. Having multiple teams run different parts of the online programs provides some level of checks and balances that are needed for many businesses.
Lack of specialization: most of the digital marketing firms added CRO as an afterthought and have not invested in it.
Little attention to CRO: CRO is bundled with too many other services, and the digital marketing firm pays little attention to it.

Hiring a freelancer to conduct CRO work

There are different freelancers who can take on the CRO work. The quality of the work will vary tremendously. Some of the best CROs I know do not like to commit to a firm and enjoy working on their own. At the same time, I have seen some very shady freelancers who do not have a clue about CRO. The cost of hiring a freelancer covers a wide range.

Cost of hiring a conversion optimization freelancer: You can pay anything from $10/hour to $400/hour.

Pluses of hiring a CRO freelancer:

No long term contracts: When it comes to the contract, you hold power. It is rare to get stuck in a long term contract
You can hire fantastic talent at a reasonable cost.
Individual attention. The contractor is focused on you and will do what it takes to make sure the project succeeds.

Cons of hiring a CRO freelancer:

You are hiring an individual – no team behind him supports him to ensure deadlines are met
Overworked freelancers – if you hired freelancers in the past, this should not come as a surprise. The freelancer who commits to too many projects at the same time and as a result, he starts dropping the ball and missing deadlines.

Hiring a specialized CRO firm

As CRO became more popular, there are many agencies that specialize in offering CRO services. These firms will vary based on experience and the staffing levels they have. Choosing the right CRO firm can a bit tricky. I have written about different questions you should ask a CRO firm before hiring them.

Cost of hiring a CRO firm: The top CRO firms will start projects at $16k/month. The middle tier  CRO firms will charge anywhere from $9k/month to $14k/month. At the bottom of the spectrum, you can find agencies that will cost anywhere from $3k/month to $5k/month.

Cost of implementing AB experiments

You must understand what service you will get for your money. Does the CRO firm handle the implementation of the AB tests, or is that left up to your team to handle?

If the CRO firm plans to run four AB experiments on your site in a single month, then you can expect that these experiments (in total) will require anywhere from 20 hours to 160 hours to implement (based on their complexity). Covering the cost of that implementation is significant. If the CRO firm has the staff to handle the implementation, then you do not have to worry about it. However, if you have to manage the implementation, then you will have to allocate internal staff to the project or ask an external company to handle the implementation at an additional cost.

Top tier firms handle all aspects of implementing AB tests on their clients' sites. By doing so, they ensure that the testing program runs with high velocity and is not hostage to factors they do not control.

Pros of hiring a specialized CRO firm

A highly specialized team that focuses on CRO – depending on experience this can increase the chances of a successful project
Tested process and methodology.

Cons of hiring a specialized CRO firm

Some CRO teams do not have a full understanding of the impact of their work on other aspects of digital marketing (They do not understand PPC, SEO, or social).
Higher cost for the top firms.

Performance-based CRO agencies

Are there agencies that will do CRO work and get compensated based on results? I am sure some companies will do that. We did that back in 2006. We were starting and thought this would be a win-win situation for the client and us. It made perfect sense for the client, as well. He got to reduce his upfront costs.

It was all fine until we ran the 2nd experiment, and got a winner with 35% uplift and 99% confidence. The client was not convinced. We ran the experiment two more times to ensure that the results are consistent. They were. The client then asked to run the test using different testing software. We obliged. And again, the experiment showed that we have a clear winner. We were looking at a payment of $45k.

The client disappeared for a couple of weeks. I then got a lengthy letter from the CEO trying to debunk AB testing altogether and all statistical analysis. After arguing back and forth – I made two decisions:

We walked away from the contract.
We will never take on a performance-based project again.

The most challenging part of these types of projects is agreeing on a clear methodology to determine the actual revenue impact of the project. Remember that an AB test shows a 15% uplift, it does NOT mean that you will generate a 15% uplift in revenue.

Fundamentally, I believe that a CRO project requires both the conversion firm and the client to invest. You will only succeed if everyone has skin in the game.
Khalid Saleh
Khalid Saleh is CEO and co-founder of Invesp. He is the co-author of Amazon.com bestselling book: "Conversion Optimization: The Art and Science of Converting Visitors into Customers." Khalid is an in-demand speaker who has presented at such industry events as SMX, SES, PubCon, Emetrics, ACCM and DMA, among others.
View All Posts By Khalid Saleh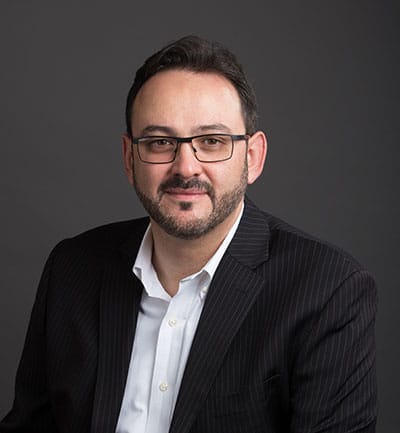 Join 25,000+ Marketing Professionals
If you enjoyed this post, please consider subscribing to the Invesp blog feed to have future articles delivered to your feed reader. or,receive weekly updates by email:
Connect with us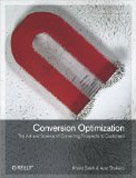 Conversion Optimization
The Art and Science of Converting Prospects to Customers
By Khalid Saleh and Ayat Shukairy