7 Things I Wish I'd Known Earlier In My Marketing Career

It's been nearly three years since I walked into the world of conversion rate optimization. 

When I transitioned from journalism to marketing, I had no plan on what to do, how long I'd stay, or how far I'd try to go. 

I stayed because of the exciting challenges and opportunities.

So many lessons have been learned. So many mistakes have been made. So many victories have been celebrated. 

You try. You fail. You learn. You grow. You move on. 

Every single week comes with its own set of challenges. Every win or loss will teach you something new and prepare you for the next challenge. The learning never stops. 

What's interesting is that the more you learn, the more you feel like you don't know anything. It's as if the more you eat, the hungrier you get. 

Here are 7 lessons I wish I'd known earlier in my marketing career:  

Be ready to wear many hats 

When an organization hires you, there's a reason for that. You have something to offer. Sometimes, that something to offer will not always be in your job description. 

Some of the tasks I'm responsible for right now were not in my job description. 

Within a week, I get to be an email marketer, content marketer, social media manager, co-host of the CRO Live Hour, video editor, copywriter, and so many other things. 

Wearing many hats for marketers today seems to be the norm, especially when working for a startup company. 

Your role as a marketer will change as you grow. Be ready to be everywhere and do everything needed to help your company achieve its goals. If you don't have many hats in your hat rack, you will have them soon. 

Learn to write

The marketing world is tough, but you will become better at it when you know how to knit words together on paper or screen!

Marketing is heavily focused on text. Think emails, design briefs, blogs, social media posts, whitepapers, for example. You really can't shy away from writing if you're a marketer. 

You should at least master two of the following types of writing: 

Persuasive writing is used to convince the customer that whatever the writer is talking about is correct. This type of writing is common in ads, and it is also used when writing website copy. 

Formal Writing – This type of writing gets involved in marketing for professional pieces such as whitepapers, policies, and press releases. 

Informational Writing – This type of writing is straightforward, and unlike persuasive writing, it's not aimed at moving the reader to take action. 

Informal Writing – This is one of the most common types of writing in marketing. Informal writing is also used in adverts, emails, and sometimes website copy – the idea here is to make the brand sound like it's chatting to its friends. 

Coming from a journalism background, I knew that my writing skill would be an asset. But I still had to learn Invesp's style of writing and how to write persuasively. 

I have been writing articles for Invesp in the past three years, and I can confidently say that writing has helped me understand things and think better. 

Read books, even if you don't finish 

I'm one of the people who believe that reading can make marketers better at their jobs. 

I never used to read books as much as I do now. After college, I would read many sports articles and maybe two or three books per year.  

By the way, Michael Lewis's book, Moneyball: The Art of Winning an Unfair Game, is the first book I read after college. It was recommended by a friend, and it still remains one of my all-time favorite books.

Invesp hired me as a content writer. And I remember very well some of the questions I was asked in my first interview: 

"Do you like books?" "Which book are you currently reading?"  

Ever since I joined Invesp, I have read more than 30 books. That's about 10 books per year. Yes, I know that is still not enough, but for someone who used to read two or three books per year, that is one hell of an improvement. 

If you are a marketer and are still not reading many books, you are missing out on the most cost-effective way to borrow from intelligent minds. In a few hours, you can learn what someone worked on in a decade. That sounds like a good deal to me. 

Read books, even if you don't finish them. Anne Lamott's Bird by Bird was the first book I read when I joined Invesp. I read the first quarter of it, dropped the book for two months, picked it up again, and read the whole book. I have dozen more books I started reading that I haven't finished yet. 

I know this is not the best advice to give, but developing a habit of reading is the best way to stay interested and interesting (to your boss, your colleagues, yourself, and even your friends and family). In a constantly changing world, it doesn't matter the experience you have or how long you have been doing marketing; there is always a book to read to keep you engaged at being the best.

Never be ashamed to ask for help 

Every day at 12 pm, we have our daily status meeting as a marketing team. One of our project managers, Hamid Maruf, leads these meetings. After going through each and every team member's tasks, he always asks everyone this question: 

"Do you need help on any of your tasks?" 

Sometimes my answer is Yes, and sometimes I say No. Here's the thing, marketing is a team sport, and even when you have years of experience, you'll still need others to chip in here and there and assist you. 

There are a lot of unique skills that make up marketing. Nobody is born with them all. Never be ashamed to ask when you feel deficient in a particular area. The marketing community on Twitter, LinkedIn, and other social media platforms always appreciates a good question. 

Most of the top marketers I know are never ashamed to ask for help. I always see them asking for help on LinkedIn, Twitter, and some Facebook Groups. If you don't ask for help, you inhibit your growth – never make that silly mistake. 

Find a mentor

When I transitioned from journalism to marketing, I didn't have any formal marketing training. I didn't know what conversion rate optimization was. I didn't know anything about A/B testing. I had no idea that there was something called JTBD. 

But I was fortunate to have a boss who saw more talent and ability within me than I did myself and was willing to give me a shot, mentor me and invest in training me. My career has followed a marketing path ever since, and I couldn't have it any other way. Without his mentorship, I don't think I would be where I am today. 

This has made me realize that you can get SO FAR in marketing by learning from those who have seen and done more stuff than you. It would have taken me so many years to be where I am today had I tried to do it all by myself. 

Many things change fast in the marketing space; channels, trends, and technologies come and go. You don't need a mentor to hold your hand and show you how to use tool X or launch paid campaigns. There are dozens of online courses, blogs, podcasts, and webinars that can teach you that. 

The role of a mentor changes as the needs of the protege change. If you are starting out in marketing, get a mentor who can leverage their experience and help you figure out how to make sense of all the constant changes in the marketing world. 

My mentor helped me figure out what to learn, what to ignore, and how to remain focused on the bigger picture. Anyone can learn how to conduct qualitative or quantitative research, but the skills needed to know how to turn data into insights can only be learned through experience. 

Okay, I get it. Not everyone will be lucky enough to get a boss willing to go out of their way and make them successful. But marketing mentors are everywhere. Some of my mentors don't know that I exist. I read their books, listen to them on podcasts or even attend webinars and conferences they're presenting at.  

Amp up your personal brand 

Every famous marketing guru you know is famous because they invested in their personal brand at some point in their career. 

Think of Gary Vee; he built his personal brand by making videos sharing wine reviews and tips. 

Think of Seth Godin; he built his personal brand as an outside-the-box writer and thinker since the mid-90s. 

There is value in personal brand building, even though it takes time and effort to get there. It's actually one of those things that no one can take away from you, and it will follow you wherever your career takes you. 

I started working on my personal brand during the 2020 lockdown. Two years in, it's not where I want it to be, but it's already paying some dividends. 

The best way to build your personal brand is to create more content and to add value to other people's opinions. Never be afraid of being wrong, share your views, and be ready to be corrected. 

Be prepared to have an ownership mentality

Here's what they won't tell you in college, or even in job descriptions: 

As a marketer, you need to develop an ownership mindset; you need to learn to think like an owner, and you have to learn to act like an owner. 

It took me a long time to realize how important it is to have an owner's mindset. There are days I used to need a nudge to act. I would wait to be told what to do. I would feel comfortable cruising in the passenger seat. Little did I know that such a mentality was sabotaging my growth. 

An ownership mindset affords you the opportunity to step off the beaten path and take calculated risks. 

Lack of ownership mindset doesn't just sabotage your growth only, but it also affects the company at large. As a marketer, when you are not empowered to make decisions, you are more likely not going to do your best work. 

Having an ownership mindset means taking 100% responsibility for outcomes and making decisions that will lead to those outcomes. At the time of writing this article, I'm 100% responsible for Invesp's email marketing strategy, content strategy, and paid campaigns strategy. This allows me to make decisions and move fast without consulting my manager. 

Conclusion: Learn through play

There are many things you will do, as a marketer, without knowing what will work and what won't. You will have to put on the experimental mindset. Most of the things you will learn through play. This means that you will more likely fail/learn first before you actually get it. Some of the lessons will completely throw you off or make you think of switching your career. But always remember that discomfort is a catalyst for growth. 
Simbar Dube
Simba Dube is the Growth Marketing Manager at Invesp. He is passionate about marketing strategy, digital marketing, content marketing, and customer experience optimization.
View All Posts By Simbar Dube
Join 25,000+ Marketing Professionals
If you enjoyed this post, please consider subscribing to the Invesp blog feed to have future articles delivered to your feed reader. or,receive weekly updates by email:
Connect with us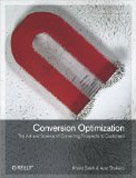 Conversion Optimization
The Art and Science of Converting Prospects to Customers
By Khalid Saleh and Ayat Shukairy