8 Best Kept Secrets To Fine-Tuning your E-mail Marketing Campaigns

Email marketing offers a great opportunity to connect with current customer as well as potential prospects. Compare for example traditional website visitors to subscribers of an opt-in mailing list. Site visitors include those who land on the site by mistake and may not be interested in what you have to offer. An opt-in mailing list on the other hand provides a segment of visitors who are interested in a particular topic who actively chose to subscribe to your mailing list.

How to increases email open rates and conversions rates?

Let's drill deeper into how to successfully conduct an email marketing campaign:

1. How big is your list: The size of the list will directly impact the number of scenarios you can test at any time. As a good rule of thumb, you need to have a minimum of 100 users on your list for each version you plan on testing. So, if you have 16 different versions of an email, you will need to have a minimum of 1,600 subscribers on your list.

2. Split your list: Assuming that you have a large enough list, split your list into equal groups. If you collect enough demographic information about your subscribers, then try to segment each group based on that data. The goal is to try to control all external factors that you do not have control over, which can impact your test.

3. What to test: There are many things you can test with a single email. I do not like to test more than 4 or 5 elements in a single email. For each of these elements, you might create 4 different variations. Remember, the more variation you plan on testing, the large your list needs to be. While software gives you the ability to test thousands of variations for a single email, I do not like testing more than 100 variations at one time. I believe that spending the time upfront in coming up with solid variations is a better and more sound approach to testing. So, what do you test with email? Consider testing the following:

Email subject line: this will most like have the highest impact on your email open rate. The subject line can convince the reader that your email has something worthy of their attention or is junk.
Sender Email Address: The name of the email sender does have an impact on email open rate as well.
Html vs. plain text: While HTML formatting allows you to present your offer in a visually appealing manner, there is always browser compatibility issues that you must contend with.
Long vs. short copy

4. Avoid looking spammy: 80% to 85% of emails received in one day are spam emails. Make sure that your email does not sound spammy. Linda explains why innocent emails get flagged as spam. Bryan recommends adding a subscription date to the email.

5. Frequency of an email: When users subscribe to a general mailing list, they are expecting to receive an email about once a month. Make sure subscribers understand the frequency you will be sending them emails when they sign up for the list. Receiving 2 or 3 emails per week from a general list lowers the value users place on these emails and they will start ignoring them.

6. The offer: your email must offer users something of value after they open it. If every email you send out to your list, offers a 100% savings, people will start ignoring your offers. But here are the offers I got from them in the last 7 days:

Huge Blowout – Everything FREE!

Our First Ever Super Saturday Sale!

Today Only, Save 100%

Don't miss VistaPrint's Biggest Sale Ever

First Time Ever – 500 Free Business Cards + Bonus!

Besides the fact that I received 5 emails from them in one week, each of the emails at face value offers close to 100% savings. Do I pay attention to these emails anymore? Not really. Next time I need to order something from Vista, I am sure I can find an email from them with some discount.

7. Test At the same time: The time users receive the email has a direct impact on its open and conversion rates. At a minimum, you should send emails at the same time. If you do have enough data about your recipients, then make sure everyone is receiving the email at the same time. For example, recipients will receive the email Tuesday 10 am regardless to the time zone they live in. Besides having enough data on subscribers, you will need some custom application to manage sending emails at the appropriate time.

8. Are your results accurate? The final important element of testing email campaigns is making certain that results of the testing are of statistical significant. Statistical significance exists when a difference between conversion rates is large enough to the point which we can attribute it to something other than expected sampling error. Let's take the following three different versions of a campaign:

It looks as if Campaign 2 is converting better than traffic from the other campaigns. The question is whether the difference is large enough to judge if we have a significant improvement from the email version used in campaign 2.

When we run the data through a statistical significance calculator, we notice that the difference between Campaign1 and Campaign3 falls within the margins of error and is not noteworthy.

Each of the above techniques helped us deliver great results over the last couple of years. Please share some of the lessons you learned from your own campaigns.
Khalid Saleh
Khalid Saleh is CEO and co-founder of Invesp. He is the co-author of Amazon.com bestselling book: "Conversion Optimization: The Art and Science of Converting Visitors into Customers." Khalid is an in-demand speaker who has presented at such industry events as SMX, SES, PubCon, Emetrics, ACCM and DMA, among others.
View All Posts By Khalid Saleh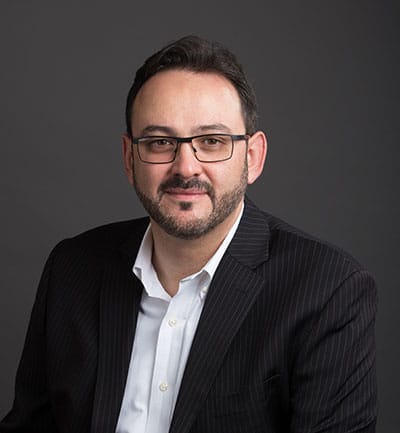 Join 25,000+ Marketing Professionals
If you enjoyed this post, please consider subscribing to the Invesp blog feed to have future articles delivered to your feed reader. or,receive weekly updates by email: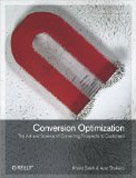 Conversion Optimization
The Art and Science of Converting Prospects to Customers
By Khalid Saleh and Ayat Shukairy