9 Best Digital Marketing Courses That Will Take Your Career to a Whole New Level

In the past, it was widely accepted that you needed to go through college and obtain a degree in order to qualify for a good marketing job.

But times have changed now.

Giant companies like Google, Apple, IBM, Nordstrom, and Hilton now recognize your skills instead of just formal education level as a qualification.

Other companies, big and small, are also following suit!

Slowly but surely, the hiring landscape is moving away from recognizing a college degree as a gold standard. The skills-based hiring philosophy is taking over – especially in the marketing space.

I'm not saying that a college marketing degree is useless. What I'm trying to say is: some of the top marketing pros I know didn't even attend college. Even those who attended college didn't even major in marketing.

But, even though you don't need to attain a college degree to be good at marketing, you'd still need some sort of education to learn about digital marketing skills.

Enter online marketing courses.

However, there are many different types of digital marketing courses out there. Some will actually help you, while others waste your time and money!

To help you avoid creating a dent in your finances and wasting your time, I have prepared a list of the crème de la crème of digital marketing courses from different specialties.

I have gone through some of these courses myself. You don't have to go through all of them. Just pick one or two and watch your digital marketing career take off.

Price: $299

Course Duration: 9 hours

Conversion Rate Optimization or CRO is a marketing optimization process that allows you to lower your Customer Acquisition Cost (CAC) by getting more value from your existing users and visitors. The idea behind this concept is to persuade more of your website visitors to take the desired action on a webpage, website, or campaign.

Although the CRO wave is still unfolding, more companies are beginning to recognize its importance. And, they are willing to pay top dollar to either hire a CRO agency or CRO Specialists.

So, where can you learn about CRO?

Well, if you need a CRO course born out of 14 years of experience then you should look no further than this Conversion Optimization Course. This course is by one of the oldest CRO firms in the US.

Whether you're still starting out in CRO or you're seasoned marketing professionals in an eCommerce or SaaS space, this course will help you learn the ins and outs of experimentation. Khalid and Ayat teach you what they have been teaching marketing teams from top brands like eBay, ZGallerie, Discovery Channel, and many more. In this one course, you will also learn important marketing skills such as:

CRO Best Practices
Heuristic Evaluation
Data Analysis
Prioritization Framework
Emotional Design
Expert Reviews
Jobs to be done customer interviews
How to build hypotheses for marketing experimentation
A/B testing

What I love the most about this course is that it teaches you a battle-tested CRO and experimentation process used by big and small brands in the eCommerce and SaaS space.

Price: $899

Duration: 42 hours

Brand marketing is that aspect of marketing that is all about developing an ever-growing base of loyal customers. It's actually a constantly evolving strategy that usually revolves around maintaining a brand's overall reputation.

CXL's Brand Marketing mini-degree helps you learn about the processes, tools, and techniques that will take your brand marketing to a whole new level.

Considering that this program has more than five instructors who specialize in different areas of conversion optimization, you can expect to get value for your money. Some of the staff you will learn in this course include:

Brand Fundamentals
Brand Success
Brand Marketing
Build your tribe
Measuring Brand
On brand

CXL has several other marketing courses created by marketing practitioners who have mastered their craft.

Price: $749

Duration: 10+ hours

Omniconvert's CVO Course is a great resource for anyone who wants to learn a systematic process of increasing Customer Lifetime Value and Customer Retention in eCommerce. You will learn from 9 instructors who have a track record of making eCommerce businesses profitable. Some of the concepts you will learn in this course include:

Customer Lifetime Value Optimization
Customer Segmentation
Loyalty and Retention
Email Marketing Strategies
Customer Acquisition and Ads tactics
Customer onboarding and support

You need to have intermediate or advanced skills in Marketing and eCommerce to be an ideal candidate for this course.

Price: $199

Search Engine Optimization (SEO) is important in digital marketing. It makes it easy for your potential customers to find you online through search engines like Google. It's actually one of the most demanded skills in digital marketing.

Surfer's SEO Writing Masterclass helps you create bulletproof content that brings thousands of potential customers to your landing pages and blog posts. The two instructors, in this course – have mastered the art of SEO – take a deep dive into on-page SEO and content creation.

Here are some of the things you'll learn in this course:

Keyword Research
Competitions Analysis
Content Strategy
DIY SEO Audit
Different Phases of SEO Writing

If you're a content creator who wants to turn into a content marketer who knows how to create content that gets seen by potential customers, take this course.

Price: $495

Duration: 6 hours 

Over four billion people use email. And for every $1 a business spends on email marketing, they can expect an average ROI of $38. All this proves email marketing as a skill that will always remain relevant in the marketing industry.

So which one email marketing course do I recommend?

Well, Digital Marketer's Email Marketing Mastery Course comes into mind. In this course, you'll learn a step-by-step plan of how you can use advanced email marketing strategies to generate the highest ROI from your email list. Some of the concepts you'll learn include:

Creating Your Marketing Calendar
Email Campaign Creation
Email Copywriting and Design
Optimizing Opens and Clicks
Tracking and Measuring Results
Email Deliverability

Not only will you become a certified email marketing specialist after taking this course, but you will also be able to monetize your email list.

Monthly Subscriptions: $297

Copywriting is probably in the top three of the most in-demand marketing skills. You need words to persuade people to buy a product or a service. This means that copywriting will forever remain important no matter the industry you're in.

So, where can you learn this copywriting skill? Well, I can't think of better courses than those offered by CopyHackers.

Even if you don't have any copywriting experience, you'll learn a proven and repeatable process used by top conversion copywriters. The instructor, Joanna Wiebe, has a proven record of writing copy that compels visitors to take the desired action. You can count on Copy School to learn about writing:

Landing Page Copy
Ads Copy
Email Copy
Funnel Copy

Even some of the top conversion copywriters you know have gone through CopyHackers' Courses.

Last year, UX design was ranked as one of the top 5 in-demand skills on LinkedIn. This year, Glassdoor added UX design to their list of the best 50 jobs to have. The demand for UX Pros is still on the rise. In the US alone, Glassdoor has over 2,000 remote positions for UX needing to be filled, while Indeed has listed over 1,500.

So, where can you learn about UX design online?

Well, Nielsen Norman Group or NNG is the right place. They have various UX and usability to choose from – more than 20 courses. Some of their UX courses are general and beginner-friendly, whereas some are advanced. But they all give you in-depth lessons that help you master effective UX techniques and topics.

An effective digital marketing strategy is a competitive advantage. If you know how to create a road map or path for reaching prospects and turning them into customers, you will forever be chased by companies.

MarketingProfs' Marketing Strategy Course gives you hands-on training on how to develop a dynamic marketing plan that you can apply to any kind of business. The instructor, Allen Weiss,  also teaches you how to analyze and handle threats, nurture partnerships, adapt, and keep your business growing.

You can actually count on this course to learn about:

Analyzing how your customers view your products
Using SWOT and other frameworks
How to define strategy and understand its place in marketing

Price: $2,500

Duration: 6 weeks 

Demand Curve's Growth Program is one course that will help you develop a growth strategy and testing roadmap that produces real growth results for any online business. You'll learn everything from rewriting landing pages, funnel optimization to launching various acquisition channels.

This course curriculum has about 65 important concepts. Here are some of them:

Growth Principles
Growth Fundamentals
Market and Customer Research
Competitor Research
Market Research
Acquisition Strategy
Onboarding Flow
Conversion Tracking

This course is your complete approach to learning how to do everything that a Growth Agency or Head of Growth does. My dear friend, not every so-called growth course teaches you to understand how your product grows, nail your positioning, build your growth strategy, and build a high-converting funnel.

Conclusion

I think that the best digital marketing course is the one you'll actually enjoy and find interesting. I'd recommend that you do your research first before you pick any of the above courses, and make sure to choose a digital marketing training program or certificate program that aligns with what interests you!
Simbar Dube
Simba Dube is the Growth Marketing Manager at Invesp. He is passionate about marketing strategy, digital marketing, content marketing, and customer experience optimization.
View All Posts By Simbar Dube
Join 25,000+ Marketing Professionals
If you enjoyed this post, please consider subscribing to the Invesp blog feed to have future articles delivered to your feed reader. or,receive weekly updates by email:
Connect with us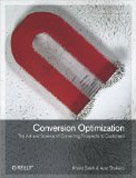 Conversion Optimization
The Art and Science of Converting Prospects to Customers
By Khalid Saleh and Ayat Shukairy