AIDA: Great Opera; So-So Marketing Model

If the end of a sale is likely the end of your relationship with the customer you just had in your hand, then it's time to review your system.

According to the AIDA model, once your ecommerce conversion is complete, or your brick and mortar sale happily leaves, your efforts have been successful. Of course they are; you made a sale and that's always a success. But it has the potential for far more success.

The AIDA model is:

Awareness – Letting your markets know you exist
Interest – Give them the relevant features and benefits
Desire – Show them that it is what they've been seeking
Action – Ka-ching

But it ends there, which is a problem; two problems actually:

1. AIDA is costly: You need time and resources to reach the broad marketplace; educate them about your product; explain your value proposition and then get them to part with their cash. For every single conversion.

2. There's No A for Advocacy: AIDA (and many of its off-shoots, including CAB & TIREA) does not carry the process far enough; to the point of turning the customer you just converted into an advocate for your product.

If you're any good at what you do, you will always have brand and/or product advocates who will do your sales and marketing for you by word-of-mouth, social mentions, any overt interaction with or mention of your business and/or its products, online or off. It's a good deal.

The more advocates you develop, the sooner you can reduce your cost per acquisition, and advocates can payoff in multiples because one will usually pass the word onto many others, especially if social media is involved.

The Benefits Don't Stop There

The word-of-mouth that advocates spread is so powerful, it actually eliminates one of the AIDA steps and drastically reduces the effort needed for another:

1. You don't have to worry about the Awareness bit because it's done.

2. Desire is almost taken care of too because we all want what others have. But no matter how well recommended a product, the advocate's disciples will always want to check it out for themselves, and you still need to confirm their perceptions.

The graphic below shows too that by creating brand advocates, you turn the open-ended AIDA sales funnel into an "open loop" that draws in new customers at a fraction of the cost of keeping the AIDA funnel stoked.

The internet and social media offer lots of great opportunities to create brand advocates and we'll look at some of these in an upcoming post.
Join 25,000+ Marketing Professionals
If you enjoyed this post, please consider subscribing to the Invesp blog feed to have future articles delivered to your feed reader. or,receive weekly updates by email: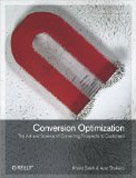 Conversion Optimization
The Art and Science of Converting Prospects to Customers
By Khalid Saleh and Ayat Shukairy