Good Branding & Bad Branding

Cease & desist letters are "opening salvo" legal devices fired off in the hope that recipients are shaken enough by the tough "prosecute to the fullest extent of the law" language to do what the letter demands, thereby saving the letter writers the cost and bother of acting on the threats.

As such, they are about the furthest that writing can get from marketing and supporting a brand.

So imagine the talent and creativity, or perhaps simply the genuine concern for the brand, that it would take to write a cease and desist letter that not only supported the brand, but improved it as well, becoming a source of free marketing and publicity.

While being clear about its purpose, a cease and desist letter sent by the Jack Daniel's Whiskey legal team avoids any chest thumping, puffery and threat, opting instead for very agreeable and, perhaps most importantly, sensible terms.  In so doing, the letter has become a bit of a viral marketing phenomenon and an unexpected source of positive branding.

Some excerpts from the letter:

"We are certainly flattered by your affection for the brand, but …"

"… because you are a Louisville "neighbour" and a fan of the brand, we simply request that you change the cover design when the book is reprinted."

"If you would be willing to change the design sooner … we would be willing to contribute a reasonable amount…"

Interestingly, if the JD brand brings to mind words like "quality", "different", "easy going" and "genuine", the same words can also apply to the letter. See below for more about the letter.

I'm Not a Virgin

Contrast the Jack Daniel's letter with one written by Richard Branson to enviro-jeanmaker "I'm Not a Virgin".

Branson claims a rights infringement because the word "virgin" is used in the jean's brand name. It's seems an understandable position until Branson supports it by suggesting that the jeanmaker wouldn't think of using "I'm not a Coca Cola" or "I'm not a Mercedes Benz". Unfortunately, this is at best a misguided argument because neither "Coca-Cola" nor "Mercedes Benz" were common words or terms before becoming brands, as was the word "virgin".

The tactic makes Branson's letter ring hollow and gives it more than a whiff of bullying and false bravado – terrible traits for a brand.

What does any of this have to do with the title of today's post?

Everything you do; the products you sell; the people you hire; your hellos and goodbyes; the corners you cut, the ones you don't; even the legal letters you write; everything you do is your brand.

Learn more about the Jack Daniel's letter here.

See the "I'm Not a Virgin: Richard Branson" video here.
Join 25,000+ Marketing Professionals
If you enjoyed this post, please consider subscribing to the Invesp blog feed to have future articles delivered to your feed reader. or,receive weekly updates by email: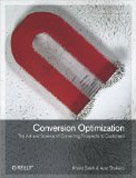 Conversion Optimization
The Art and Science of Converting Prospects to Customers
By Khalid Saleh and Ayat Shukairy