How to Create a Winning Content Strategy to Increase Conversions

This webinar covered three main areas:

How to create a winning content strategy to increase conversions
Crafting content to implement the strategy
Examples from top websites showing how they were successful in using content to increase conversions

I was joined by SEO expert, Joe Sinkwitz, who helped some of the top websites increase sales and leads through content. You can also download the slides for the webinar from Invesp Slideshare account.

How to develop a winning content strategy to increase conversions?
Be it the creation of content from scratch or a by-product of an already existing strategy, the first thing to do is to get a sense of the overall topic that relates to the website. This also includes understanding the theme on which the website is based along with its purpose and targeted audience. It is important to know your competitors and know where they stand in the market.

A good practice before developing content is to know spots from where your competitors are getting the traffic. Paying attention to expected commercial intent also plays a major role in your content strategy. This involves segmenting your data into topical buckets while evaluating domain's rankings.

The initial objective of developing a content strategy is to determine which page will rank higher and which not. For this, you should determine the pages need to be rewritten, overhauled, combined, interlinked or conjugated with back linking. Some of the effective tools you can use to construct an efficient content strategy are SpyFU, Ahrefs, Xenu and ScrapeBox.

After selecting the pages you need to optimize, it is time to introduce your content, which leads us to the next topic of the webinar:

Crafting content to implement the strategy

Nowadays, many companies are falling into the trap of false content implementation. So what is it that's lacking in their strategy? The reason behind this is when companies attain success with a particular content, they tend to repeat the content over a period of time expecting it to generate leads and drive ROI continuously. However, users are never attracted toward regularly repeating pieces of material. The trick lies in updating content on frequent basis and engaging the interest of the users into your brand and business. This also helps recover quickly in case Google brings a new update in its search engine modules. Talking about Google, a question arises as to what exactly search engines are looking for. Here are some facts that will help you understand search engines better:

Search engines are always measuring links in form of some units. This includes where they are coming from and what they are pointing out to users
They always monitor and judge the content in terms of good or bad
They are looking at the overall user management

While crafting content, if you are able to fulfill all these three points, you would be able to satisfy both your business and its customers. In other words, when you create something for users and they click on the desired action button, then your content strategy becomes productive.

Case Studies Discussed in Webinar

To explain things further, let's take a look at the case studies discussed in the webinar:

Case Study 1

The first case study is about automotive dealership website Auto Revo.

Main problems found on Auto Revo website:

The content on website was similar to other websites in automotive industry.

The website was using the same content database that was being used by other websites in that area and was having identical content.

There were using similar product descriptions under different products listings (cars in this case)

The descriptions of cars were almost similar. The content did not meet the standards of the buyers. Every buyer doesn't necessarily looks for mileage of the car. He may be interested in the color or some other information about the car. By reading same description over and over again, a buyer used to get sidetracked from the website easily.

Case Study 2

The second case study was about a trip adviser website named Flipkey.

The website boasts of parallax affect and high definition images offering users a virtual tour of their favorite destinations. There are no such content-related errors in the website; instead it displays a perfect content strategy that attracts and retains users. The large sized headings like Phoenix and metro goes well with the website flow, allowing users to see what they really want.

Case Study 3

The third case study was about Zappos. The page taken in case study was from oldest version of the website.

The problem encountered with this ecommerce portal is the absence of videos. Adding product videos, increased conversion rates by 5-30%.

Summary

 So what are the takeaways of this webinar? Well, before implementing your content strategy, you have to understand why you are creating it, for whom it is being created, and what promotional tactics it will follow. One can start by understanding the target audience of the content. And in the end, don't ever forget to pay attention to your analytics to keep track of your progress.

A faultless content strategy intended to increase conversions requires a plan from start to finish. It includes process from investing in understanding your audience to driving distribution content around the content you created. In a nutshell, a perfect content plan that is co-related to your selling cycle will help you attract leads. So follow our tips and get ready to integrate excellent content in your sales funnel.
Ayat Shukairy
My name is Ayat Shukairy, and I'm a co-founder and CCO at Invesp. Here's a little more about me: At the very beginning of my career, I worked on countless high-profile e-commerce projects, helping diverse organizations optimize website copy. I realized, that although the copy was great and was generating more foot traffic, many of the sites performed poorly because of usability and design issues.
View All Posts By Ayat Shukairy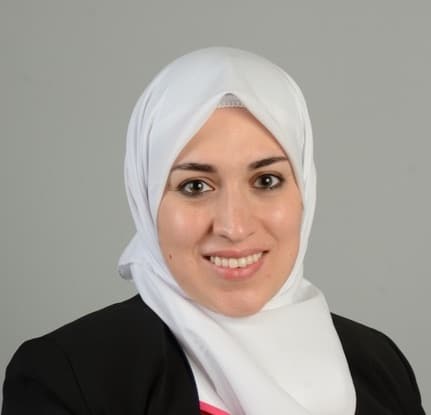 Join 25,000+ Marketing Professionals
If you enjoyed this post, please consider subscribing to the Invesp blog feed to have future articles delivered to your feed reader. or,receive weekly updates by email:
Connect with us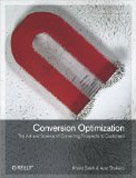 Conversion Optimization
The Art and Science of Converting Prospects to Customers
By Khalid Saleh and Ayat Shukairy