Review of digital marketing & SEM conferences: reflecting on my experience

When Invesp first launched, Khalid and I, wanted to develop our relevancy within our industry. A great way to do this was through speaking at industry events. You would establish authority and connect with like minds as a result. It was also a chance to further develop as professionals, learning from others and force us to continue seeking cutting edge concepts to put forth during our talks, and implement in our company.

At the time (2006 -2010), digital marketing conferences were still just gaining traction and popularity.

SES was a larger digital marketing conference in the early 2000s, and that was the first place that I spoke. That first speaking gig in Chicago was simply awesome. It was well received and felt quite exhilarating for me.

Finishing an amazing talk at SES Chicago, I was invited to speak at Web 2.0. Although the conference no longer exists (and likely manifested into other conferences), it was a highly sought after event and a great opportunity.

I remember preparing for my talk again and again. The audience was going to be large and the expectations were high.

Unfortunately, I totally bombed that talk. I remember my session was for 45 minutes, and I finished it in just 20 minutes. It was awfully delivered, and I remember just wanting to crawl into a hole after it ended. I received awful marks and comments (and deservingly so).

I took a long break from speaking after that. The experience was obviously quite negative, and left a bad test in my mouth. But I made excuses as well: I had become a mom, our business was growing, we were writing a book, etc.

Khalid kept up the speaking, while I completely retreated. Looking back, I really regret taking that break. I should have continued and kept establishing relationships within the industry and beyond.

However, in 2016, I decided enough was enough, and I had to continue speaking. Although my youngest was just months old. I decided it was time to really focus on growing this aspect of my career. Additionally, as a minority, I feel an extra obligation to remain visible and active in the industry in order to break barriers.

And since then, I've garnered quite the speaking resume.

Why is this relevant to you?

For a few reasons. First, my experience has allowed me to gain a bit of insight into some of these conferences: what you should look for in a show, and how to gain the most benefit from attending or sending your employees to attend.

Secondly, it has given me a business perspective on the dos and don'ts for those interested in developing a speaking roster.

What makes a good conference?

Most engagements I speak at are generally SEM/CRO related conferences. My goal in 2018 is to move beyond that comfortable space to speak at conferences within other industries but that still have a need and interest in SEM.

Before selecting a show

First of all, before attending or sending employees off to a conference or show, you need to determine the goal behind it. If the purpose is for growth – then certainly looking at topics which you want your team to grow in is important.

Second, it's important to consider what will happen after the conference to ensure maximum benefit for all. This means either collecting yourself (if you are the one going) or asking employees to collect takeaways. For our employees, we ask to take notes and present findings to the rest of the team.

You can also ask employees for networking with others to learn and grow. Networking can also help with seeking opportunities for the business to partner with or sign-up for a certain type of vendor.

Lastly, presentations to the team are great, but actual change of strategy is the most critical. So, what you want to do is for you or your employees to take the things they learned and implement them in order to maximize the benefit.

Selecting a show to attend

There are a few things to keep in mind before selecting the actual show/conference you want to attend. I recommend looking at these areas:

Length of presentations: Typically, shows with breakout sessions that are just 20 minutes or less won't be conferences where you can come away with lots of learning. The longer the session, the more likely it is you will come out with some benefits from the talk. I think a good session length, unless it's a workshop type conference, is around 30 minutes to 1 hour long.
Speaker type: Google some names and find out more about the speakers, it will tell you a lot about the conference quality. Are they known? Do they write often? What is their blog like? Have they written a book? How are they rated in the industry?
Sessions descriptions *usually* give you details about what will be covered and what are the main takeaways. Study those to see if the conference is offering what you are looking for (again consider what your goal from the conference is).
Select your sessions in advance. Don't wait until you get there. Most conferences have their agenda online well in advance. This gives you a head start in knowing exactly what they will be attending. It may be worthwhile for them to have a primary and secondary option in case after attending a few minutes they quickly conclude the session isn't for them.
Past show agenda comparison: Looking at the past shows and comparing the agendas (to see if they just repeat) is a good tactic.

Selecting a show to present at

I totally recommend speaking. Of course, it will depend on your industry. But if you have the ability to do so, the benefits are tremendous. Even if you're an introvert and assume you're not a good public speaker, I recommend you push yourself. Some of the benefits include:

Confidence booster
Gives you authority
Helps you connect with really remarkable people
Can land you some business
Boosts career
Markets your business

But, you should follow some guidelines before jumping on the speaking bandwagon:

Know your topic well

Seems pretty obvious, but you'd be surprised. I spoke on a panel with guy who was like oh I didn't even look at my slides before coming. So, he literally would read off the slides and come up with things on the fly. As you can imagine, he did not do well.
I've seen other people who aren't authorities on a topic yet they got stuck on a panel with people who are top in the industry. You will either be drowned out or sound like an idiot.

Practice

You must practice. Practice standing in front of a mirror, a loved one, a colleague, your kids, or an employee. Practice until you know your presentation in and out. Don't skimp on this one. Even if you know the topic, you'll be surprised what practice can do to elevate your delivery. Even think of the jokes and punch lines you will share, in advance.

Pitch strategically

Like any marketing activity you do, there are certain outcomes like boost your career, develop your persona, or market your business. For each of tehse, you need to have a goal defined, an OKR, behind the activity you are doing. Otherwise you won't maximize on the benefits. So, if my goal is to become an authority within my industry on this topic, the type of conferences you go to and the topics you choose will be selected accordingly.

Leave the best until last

Not literally. But certainly, your first speaking gig should not be at your top choice conference. Get a bit of experience at lower tier conferences before moving onto the bigger sharks.

Be entertaining

Speaking is 30% entertainment, 30% delivery, and 40% knowledge. You can't just give a boring bland presentation and get away with it. You can have a poorly developed slide deck and get away with it. And you can't present with little to no "new knowledge". If you can't reach 30, 30, 40, you should be within range for each. That's why you need jokes and stories to keep people interested in what you have to say.

Clean presentation

A sloppy deck with lots of words and little design/images is sure to be your downfall. Get your deck professionally done. Limit the words on a slide (never read from your slides, ever). And make sure the images you use are vibrant and relate to the audience.

Which conferences should I go to or send my employees to?

I can't speak for all conferences because I certainly haven't attended nor spoken at all of them.

Here are my thoughts on some of the different conferences Khalid and I have spoken at over the years.

SMX conference series

SMX West/East/London: This series is really catered for marketing professionals. The conference delves into all SEO and SEM topics relevant to small to mid-size marketers.

Who it's for: agencies looking to grow tactics, marketers at small to mid-size businesses. The level SMX caters is to is for the novice and mid.
Love and Dislikes: I love the SMX series. There's always something new to learn. I wish the sessions were a bit longer to really gain the benefit that the speaker brings forth.

SMX Advanced: A bit different than the other SMX conferences that I've attended as it puts forth really cutting edge information. While the remaining SMX conferences cater to more novice and mid-level competency, SMX Advanced is for those who are well versed and looking at unique perspectives and new information.

Who it's for: agencies looking to grow tactics, marketers at small to mid-size businesses.
Love and Dislikes: I spoke at SMX Advanced once. Khalid spoke a few times. The caliber is a lot greater.

Conversion Conference (now Digital Growth Unleashed)

A conference focused on just conversion optimization related topics. It has since changed to encompass all aspects of Digital Marketing. I haven't attended nor spoken at it since rebranding.

Who it's for: novice/intermediate marketers.
Love and Dislikes: Tim Ash (the chair of the conference and a friend) is a very dynamic personality. He is engaging and makes the conference quite entertaining. Again, this is a discontinued conference and I'm not sure of Tim's involvement in the future.

Khalid has been speaking at PubCon for at least 8 or 9 years. PubCon has developed an "in the trenches" reputation over the years. If you want to hear from someone who implemented a tactic, its ins and outs, this is the conference for you. While you will still get that in PubCon, the last couple of years focused on strategy as well.

Who it's for: all different levels marketers.
Love and Dislikes: The conference has a special place in the industry since many veterans make sure to attend it. It is a way to wrap up the year for them. That can be intimidating for new comers, but the show had put a special effort to welcome new attendees.

Both Khalid and I spoke at CMW last year. It is an interesting conference since its focus is content but that means it brings marketers from all walks of life and at different levels to attend.

Who it's for: Intermediate to mid-level marketers in a range of industries. We believe everyone needs some sort of content marketing problem for rankings and engaging customers.
Love and Dislikes: As a show, I felt it was very exciting. There's a lot of buzz. On the content side, I thought it had some great presenters, but could use more substance and depth.

Really loved this conference hosted by Emma. The keynotes were so dynamic and interesting. Breakouts were great for the most part as well. Session length is perfect.

Who it's for: more local marketers, email marketers
Love and Dislikes: I think the conference does a really good job in certain aspects of marketing like email but can use a bit more focus on other marketing aspects as well.

A really great small operation by the people of Minnesota, largely for the people of Minnesota.

Who it's for: more local marketers
Love and Dislikes: I think more local conferences like this need to be erected across the US and for each city. The people and atmosphere was buzzing and really great.

I only did "just" speak at Hero Conf London. And it is advertised, a conference heavily focused on PPC. All the sessions zero in on paid advertisement, google or fb, in some shape or form.

Who it's for: PPC marketers across Europe
Love and Dislikes: I love conferences that are more focused. I think the amount of information that you can get on a specific topic is tremendous. That being said, trying to pick and choose becomes more difficult. Other marketing conferences offer tracks so you can stay focused on just the PPC track or just the conversion track, with this conference that was more challenging.

Is a conference focused on helping women entrepreneurs navigate the ever so complicated digital marketing world.

Who it's for: small business female entrepreneurs
Love and Dislikes: can't say yet as I will be speaking there on Friday. I do wish sessions were longer and less panels with more tactical information.

A digital marketing conference with bigger emphasis on the expo.

Who it's for: intermediate digital marketers
Love and Dislikes: I the venue and set-up was different, but I did not enjoy the way the session was literally part of the main hall and just off to the side. My session was overflowing, and because of the set-up it was difficult to gauge if people were hearing me.

This is a smaller show that gained popularity over the last couple of years. Aaron Polmeer (the conference creator) puts a lot of effort into planning every session of the show. The show holds events in different locations worldwide including New York, San Francisco, and Singapore.

Who it's for: the show is catered towards those who are just starting out in the industry. The actual show is proceeded by one day training workshops that delve deep into different topics.
Love and Dislikes: if your team is just starting out in digital marketing, this is a good show to attend. It will get them started on the right path and deliver a good starting foundation for them.

Internet Retailer and Conference

Attended by 5,000 to 7,000 members, this is the premier event for the ecommerce industry. Attending some of these large events can be overwhelming and exciting at the same time. The IRCE is an everything ecommerce event so it does not focus solely on digital marketing. You can find sessions on logistics, payments, fulfillment and yes, digital marketing as well.

Who it's for: if you are in ecommerce, this is a must attend event for you.
Love and Dislikes: The sessions are wide from the beginner to the advanced. I would spend time looking at different speaker profiles and choose which ones you want to attend carefully.

The largest affiliate event in the industry. Although I do not have specific numbers, my estimates is that it is attended by thousands. For its size, the event attracts very well established industry experts to present at it. You can find both beginner topics as well as advanced sessions that delve deep into a topic.

Who it's for: if you are in affiliate, this is a must attend event for you. But outside of the affiliate space, some of the topics presented at ASW or ASE would benefit anyone working in the online marketing space.
Love and Dislikes: If you do not work in the affiliate space, you will find that some of the topics are not relevant to you. However, this is a solid event that can provide a wealth of information to attendees.

Your turn…

Which shows did you attend in the past? What did you think of them?

Do you speak at shows regularly? how do you choose which ones to pitch your ideas to?
Ayat Shukairy
My name is Ayat Shukairy, and I'm a co-founder and CCO at Invesp. Here's a little more about me: At the very beginning of my career, I worked on countless high-profile e-commerce projects, helping diverse organizations optimize website copy. I realized, that although the copy was great and was generating more foot traffic, many of the sites performed poorly because of usability and design issues.
View All Posts By Ayat Shukairy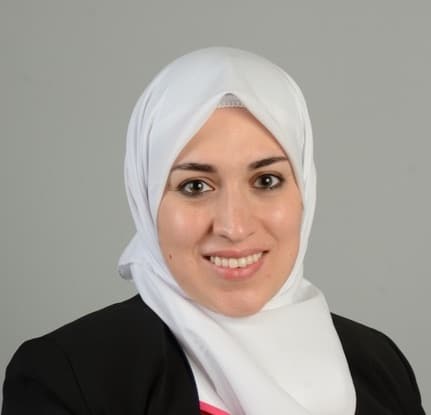 Join 25,000+ Marketing Professionals
If you enjoyed this post, please consider subscribing to the Invesp blog feed to have future articles delivered to your feed reader. or,receive weekly updates by email:
Connect with us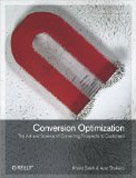 Conversion Optimization
The Art and Science of Converting Prospects to Customers
By Khalid Saleh and Ayat Shukairy