How To Segment Personas For More Effective Email Marketing

Editor note: This is a guest post by McKenzie Gregory who is a content writer on the marketing team at Emma.

Consider these two scenarios:

Scenario #1: You're grabbing a cup of coffee on the way to work. You order what you want, pay for it, get your coffee, and go on your way.

Scenario #2: You're grabbing a cup of coffee on the way to work. The barista smiles and greets you by name – in fact, he started making your regular order as soon as you walked in. You pay for it (adding a nice tip, of course), get your coffee, and go on your way.

The first scenario isn't a negative one: You paid what you expected, got what you ordered… everything went off without a hitch. But though the fundamentals of the purchase are the same, the experience is completely transformed. When we're recognized as an individual during the customer journey, we develop positive feelings about the brand behind it – such positive feelings that we're actually willing to give them more money in the long run.

The same holds true for the digital world: Incredible experiences will almost always trump discounts. According to a study from Adestra, a whopping 96% of organizations believe that personalization can improve email marketing performance and conversions. That's why it's time to move beyond simply sticking your recipient's first name in a subject line and calling your emails "personalized."

Developing personas for your email marketing

If you work in marketing, chances are good that your team or company has developed personas at some point. If you haven't, it's a fairly easy exercise to knock out. Simply put yourself in the shoes of your customers and determine each persona's role, goals, challenges, etc. For some help, check out this helpful persona development exercise.

Defined as "fictional, generalized representations of your ideal customers" by Hubspot, personas distill the information you already know about your audience with the goal of reaching them in more targeted ways. When developing personas for your email audience specifically, you'll want to develop those same generalized representations for people who have subscribed to your email list in one way or another. A few elements to consider:

Is this person a lead, prospect, customer, or former customer?
How did they sign up for your list?
What resources have they downloaded?
What web pages have they (or have they not) visited?

Collecting the right data for each persona

Once you've decided the qualification criteria for the personas you'd like to target, you need to gather the data you'll need to segment your email list appropriately.

1. Ask your subscribers about their demographics and preferences

The easiest way to do this is to include the data you need from the get-go in your email signup form. Many marketers shy away from asking for a lot of fields on their signup form, but never fear: Most people are willing to part with more information if they know it will mean receiving content and offers that are actually relevant to their needs and interests.

Or, if you'd rather reduce signup friction by avoiding a lot of form fields, include an email in your welcome series that asks subscribers to update their preferences, along with the promise that they'll receive emails catered to their interests. You'll be shocked at the kind of response rates this kind of email gets – especially if you keep things simple, focused, and direct the CTA to a mobile-optimized form on your website.

2. Track behavior (both inside and outside the inbox)

Another great way to learn about your subscribers is to simply pay attention to the actions they take. Capture their open and engagement history with each mailing you send, plus their browsing history on your website. That valuable data will allow you to more accurately group them based on what you discover.

Segmenting your personas and delivering targeted content

You've collected the right data, you've segmented your list into the right personas: Now it's time to deliver personalized, relevant content! Based on what you know about each segment, you can personalize…

The content of your email – one guide versus another, targeted offers, etc.
Your subject line and messaging
Your design and imagery
Your send times
Your call to action

The most important thing to remember is that as you develop your email campaigns, you always put yourself in the shoes of the specific persona  you're trying to reach. What are their pain points? What content will really resonate with them? The more targeted you can get, the more successful your email campaign will be.

Relevance is everything in email marketing

The concept of "relevance" has become a bit of a cliché in the marketing industry, but it's only because it can't be said enough: Today's savvy consumers both expect and deserve personalized experiences, and if they don't get it, they're gone. In fact, 56% of people unsubscribe from emails due to content that's no longer relevant to them (Chadwick Martin Bailey). The good news is that when you get that subscriber experience right, it leads to major results. Relevant emails drive 18x more revenue than broadcast emails (Juniper Research).

Take care to personalize every part of the subscriber journey, and your audience will award you with both long-term brand loyalty and impressive results in the inbox.

Author bio: McKenzie Gregory is a content writer on the marketing team at Emma. A Nashville native, she can be found covering all things email on the Emma blog, debating hyphenation rules, and watching obscene amounts of Netflix without a trace of shame.
Join 25,000+ Marketing Professionals
If you enjoyed this post, please consider subscribing to the Invesp blog feed to have future articles delivered to your feed reader. or,receive weekly updates by email:
Connect with us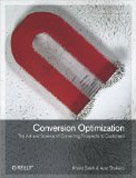 Conversion Optimization
The Art and Science of Converting Prospects to Customers
By Khalid Saleh and Ayat Shukairy