Seven Ways to Afford Free Shipping During the Holiday Season

These are troubling economic times. That much can't be denied. Consumers feel the pinch as they find that it costs more to buy things. But now businesses are hurting, too. It's also expensive to sell things.

Skyrocketing fuel costs have turned consumers to the Internet for their shopping needs. After all, it can be easier, quicker and cheaper to order something online if you find a good price and if shipping is cheap or even free. But therein lies the problem. While expensive gas has made shopping on the Internet more attractive to fuel-conscious consumers, it's also made the offer of affordable or free shipping more difficult for online retailers.

It's estimated that millions more consumers will be shopping on the Internet this holiday season as compared to last year. You can claim your chunk of the growing numbers by offering free shipping and competing with other retailers who use it as the ultimate shopping lure. Here are seven ways you can afford free shipping during the holidays while minding your shipping expenditures:

Bundle your items. Take a page out of Amazon's famed "free shipping" book and group items together to lower shipping costs. In an interview, an assistant professor at the W.P. Carey School of Business notes that "free shipping is good so long as you can get customers to buy multiple items" and that "if more items can be shipped per delivery, the cost-to-serve per item is lower." This means that you may technically save money by bundling items- especially if you employ a minimum purchase restriction.
Keep your current customers happy. Ramp up the loyalty programs that increase sales so you can offset the costs of free shipping.  Don't lose focus on your prospects, though. Realize that your new customers are hopefully going to be the ones participating in your loyalty programs next year.
Know the costs. Common sense, right? However, there are many shipping variables that can easily break a business owner's bank. Weight and dimensions are generally understood to factor into shipping costs. But there's also the shipping method and shipping location- two things that can greatly effect your margin. Each carrier also plays by its own rules and has its own rates and restrictions. In other words, read the fine print of your contract.
Negotiate with shippers. It's your turn to find a bargain. Negotiate the terms of your contact with your carrier to reflect your needs. Many shippers are ready and willing to offer a discount, especially if you've proven to be a profitable client and are expecting to ship a large volume of merchandise. If your carrier refuses to provide you with an option that you can both agree on, shop around! Remember that it's a buyer's market- even for you.
Look for shipping resellers. If you can't find any luck while dealing directly with major carriers, consider looking at a third-party shipping source. Many shipping resellers have their own contracts negotiated with the major carriers and can offer you prices that fall well below "counter" prices.
Keep your shipping options open. Offering free shipping across the board could spell disaster for even the most profitable of businesses- especially during the holiday season. Instead, offer expedited services at their usual prices. Lots of customers wait until the last minute to do their online shopping and depend on expedited shipping to receive their items on time. As a result, you may see a profit from their choices to rush the delivery.
Promote your free shipping offer. Marketing brings in sales, so promote your promotion. Helen Leggatt points out that businesses that incorporate the words "free shipping" into their title tags drive traffic to their website because of the numerous searches performed on the phrase by money-conscious consumers. Of course, you should also have a noticeable free shipping offer on your website and include the offer in your emails to established customers.

Whatever you do, don't be tempted to increase shipping costs. You may think that you're saving a buck or two by off-setting the cost to ship, but you're really not. Sales tend to decrease once shipping costs are increased- especially if they were once free or cheaper than what customers are used to.

It should be said that free shipping isn't a viable option for all Internet businesses. This is especially true for those that are just starting out. If you find that you have to charge for shipping during the holidays, find ways to minimize your shipping costs so that you only charge customers what is absolutely necessary to ship items and so that you can "break even" with the shipping costs. Although it's no free shipping deal, you'll still prove to be a fierce competitor against businesses with average and higher-than-average shipping rate models.
Ayat Shukairy
My name is Ayat Shukairy, and I'm a co-founder and CCO at Invesp. Here's a little more about me: At the very beginning of my career, I worked on countless high-profile e-commerce projects, helping diverse organizations optimize website copy. I realized, that although the copy was great and was generating more foot traffic, many of the sites performed poorly because of usability and design issues.
View All Posts By Ayat Shukairy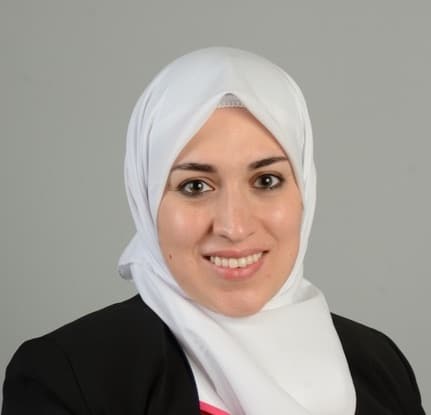 Join 25,000+ Marketing Professionals
If you enjoyed this post, please consider subscribing to the Invesp blog feed to have future articles delivered to your feed reader. or,receive weekly updates by email:
Connect with us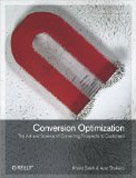 Conversion Optimization
The Art and Science of Converting Prospects to Customers
By Khalid Saleh and Ayat Shukairy