The death of the average CRO

Regardless to how many CRO case studies you read about companies increasing a website conversion rate by 200% or 300%, the reality is that CRO is difficult.

If it weren't, then most websites would have conversion rates of 20 and the 30%.

But that is not the reality. The average website conversion rate still hovers around 3%.

The good news is, there is a lot of focus on conversions nowadays. I remember in the early days of Invesp, most CMOs did not know what conversion optimization even meant. Today, most established brands have dedicated CRO teams. Even the number of agencies that focus on CRO has changed. Back in 2006, there were less than 10 firms in the US that focused solely on conversion optimization. Nowadays, there are hundreds of firms and thousands of independent consultants.

Yet, all this focus on CRO comes with a price. Too many mediocre companies are trying to make it in the world of CRO without delivering meaningful results for clients. And too many clients start CRO projects expecting miracles.

I have learned the hard way to walk away from clients who are searching for quick wins to turn their failing business around. I have also learned the hard way to walk away from clients who are looking for the low hanging fruits. In the garden of CRO, the low hanging fruits are few and far in between. And while a sales guy tries to persuade a client to sign for up for services by dangling the carrot (er…apple) of low hanging fruit in front of him, the delivery teams end up paying an expensive price, and the client is likely unhappy.

There are two main approaches to carrying out CRO projects:

Test this and test that

There are companies that believe A/B testing should be run for everything. They always conclude their statement by you should test that. When I hear them speak sometimes, I cannot help myself but wonder why would a client pay a company to conduct pure A/B testing. And how do they deal with the fact that a significant number of AB tests would fail or report incorrect results.

Best practices and framework

This is the other side of CRO, where companies are focused on best practices and good UX principals. I still recall a client who called me very upset last year complaining about a test we proposed to conduct on his website. He said, it broke basic usability principals…it goes against all the different case studies he had read.

I tried to explain to him that there is a solid theory behind why the team was thinking of running this particular test. He would not budge. There has been so much literature written about this. To prove his point, he decided to send me an article from 2008. I called him back and asked him if he noticed who wrote the article. He responded, it did not really matter. I asked him to check. He looked it. It was something I wrote 8 years ago. Somehow, it became set in stone for that client.

In an industry that relies heavily on results, mediocre and average CROs will die.

If you want to survive, you have to evolve consciously. And the leaps you take as a CRO are not small steps. They are giant leaps in your knowledge and practice.

This can get overwhelming.

Let's be honest. There is a comfort in doing and repeating the same thing again and again. Continuous innovation is exhausting and demanding. Continuous innovation means that processes that I had in place this year can be will be obsolete a year later.

What makes an excellent CRO?

How do you avoid falling amongst the failing conversion optimizers? First off, CROs must have a good handle on each of the following:

Marketing: there are many time where I feel digital marketers ignore the basics of traditional marketing which means they are trying to re-invent the wheel. Digital marketing in general and CRO in particular is a natural evolution for traditional marketing.
Conversion principals: the field of conversion optimization continues to grow on daily basis. A conversion optimization consultant must keep up with the latest conversion frameworks and published authentic research to drive insights and potential solutions for the daily problems she tries to solve.
UX: a solid understanding of UX principals and how they can be applied is a must for a successful CRO.
Psychology: having a good understanding of psychology and how it applies within the online context is a powerful tool for CRO. A conversion optimization expert must have a good handle on psychology and how to use it in his work.
Analytics: a conversion optimization consultant must delve deep into analytics, understand how to analyze numbers, look for trends, discover quantitative insights from visitors' behavior. Using analytics for conversion optimization must go beyond focusing on simple metrics such as bounce and exit rates.
Statistics: A solid grasp on statistics will mean the difference between meaningful analysis (qualitative or quantitative) or one that is an absolute waste of time. Statistical analysis is also at the heart of A/B testing.
Design: By no means is a CRO expected to be a good designer but he must understand design principals and should be able guide the UX designer on his team to convey new suggested mockups into designs that work for the client's website. The better a CRO is at a design, the more likely he/she can find unique solutions.
Business process re-engineering: Not all CRO work is related to the website. At its heart, CRO is about making easy for your customers to do business with you. That means changing how a webpage(s) looks or how visitors move around the website. But there are also many instances where a CRO helps re-engineer a business process. As a matter of a fact, business process re-engineering is the most rewarding, revenue generating, and cost saving activity a CRO can do.

To a lesser degree, a good conversion optimizer should have:

Coding/programming: a technical background is a competitive edge for any CRO. Ultimately, the new suggested designs should be implemented on the website using an AB testing tool. Suggesting tests that are too difficult or time/resource intensive can kill a project. A conversion specialist should be able to have a good discussion with technical team, convey requirements to them and understand and incorporate their concerns.
PPC/paid social: What channels does a website use to drive visitors to its website, the messaging used in these channels and cost associated with running paid campaigns all impact CRO work. A conversion consultant should be able to take a look at different platforms, understand how ads are placed, bidding strategies, and general guidelines for optimizing each of these channels.
SEO: CRO work can have an impact on a site's ranking. Thus, having a solid SEO baseline will ensure that all conversion related work does not hinder the websites SEO progress.

Can a conversion optimization specialist master all these fields?

A CRO specialist will need to have a good understanding of these fields. If you think of conversion rate optimization as a university, a specialist must take and ace the first two to three courses in each of these fields.

But then a CRO specialist must delve deeper into two or three of these fields. He must achieve seniority level within them. Going back to our CRO university, a specialist must take senior classes in two or three of the fields.

Finally, a CRO specialist must delve very deep into one of the fields. Now, we are talking about mastery level knowledge of that field. It is like getting a PHD in that field.

How do you fill the need for all of these fields on a CRO project?

Let's start by agreeing that it is impossible extremely rare to find someone who achieved mastery in all of these fields. The only meaningful way to make sure your conversion optimization projects succeed is by having team members who specialize and have mastered different fields working on the same project.

That is easier said than done.

Because you are typically limited by budget constraints.

While most companies nowadays understand the importance of CRO, they do not have a solid grip on what it takes to make sure their optimization efforts succeed. They think that hiring one person will be enough to achieve their goals.

Even with companies that have large CRO teams working, I noticed a tendency to focus on some of these fields more than others.

You cannot have a CRO team without someone who specializes in statistics.
You cannot have a CRO team without someone who specializes in analytics.

It is that simple.

That of course leads us to a different question.

What type of training should you require of your CRO staff?

Continuous education is at the heart of being a CRO, regardless whether you have an internal team working on CRO or you are an agency that services clients. Digital CRO is constantly changing, and CROs must be up to date with new tools and methodologies.

During the first few years of establishing Invesp, we used to ask our staff to sign up for different classes and left the education up to them. This works well until your staff is thrown to many different projects and slowly education becomes a lower priority item.

That can't work.

Nowadays, we deal with education in a different way:

Conversion optimization training for new member

Every new staff member (regardless to their seniority level) goes through one month of core competency training. This month focuses on giving the new member a good understanding of the following areas:

Conversion principals and framework: most of the conversion training material there is generated by our staff for own internal training.
UX: there are several books we recommend our new team members go through
Analytics: completing Google analytics certification is a must within the first 30 days. But that is just a starting point. We delve deep into analytics with courses from Avinash Kushaik and material from analytic experts.
Psychology/ Statistics: we will be introducing that training to our new staff members over the next six months.
There are exams that are given to measure the level of competency at the end of the training period.

Quarterly on-going conversion optimization training

Team members are required to set a quarterly training target for themselves to complete in one of the fields we highlighted above. We either suggest specific courses or ask team members to find an appropriate resource to use during the quarter.

This quarterly training can get exhausting for our team members. But including it in the quarterly OKRs helps every focus on it and sends a signal of how important it is.

This rigorous training program that our staff goes through had proven to be a double edge sword which we are still trying to sort through. When a staff member completes a two-year anniversary with us, they are equipped to handle CRO at a master level. After 2 years they will be far superior than many CRO peers in the field.

That also means that our junior staff members are getting job offers and are getting attracted by other companies at rates much higher than I have seen in the past.

Just recently, I had a junior CRO consultant walk into my office and handed me his resignation. I did not expect it from him. We had invested close to nine months in training him and now he is walking away. I asked him to explain to me why he decided to quit. His answer was that the program is demanding. But this is NOT something we hide. We are very clear about during our interview process. He said, "yes, but with the knowledge I got from you, I got an offer to be a conversion optimization manager at XYZ company." To be honest, I laughed a bit. Because by all standards, he is still green. Not ready to be a senior, let alone a conversion optimization manager.

So, maybe we are a bit demanding but after doing CRO for 12 years, I think that is the only way you can succeed.
Khalid Saleh
Khalid Saleh is CEO and co-founder of Invesp. He is the co-author of Amazon.com bestselling book: "Conversion Optimization: The Art and Science of Converting Visitors into Customers." Khalid is an in-demand speaker who has presented at such industry events as SMX, SES, PubCon, Emetrics, ACCM and DMA, among others.
View All Posts By Khalid Saleh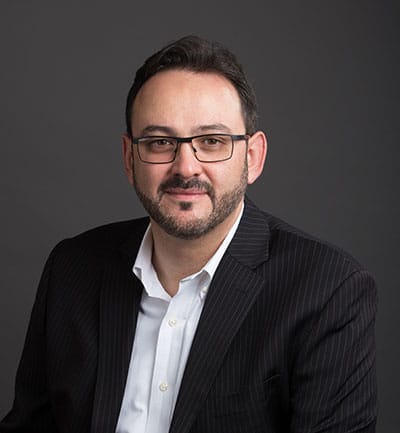 Join 25,000+ Marketing Professionals
If you enjoyed this post, please consider subscribing to the Invesp blog feed to have future articles delivered to your feed reader. or,receive weekly updates by email:
Connect with us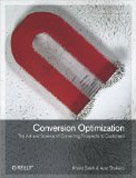 Conversion Optimization
The Art and Science of Converting Prospects to Customers
By Khalid Saleh and Ayat Shukairy