The Wins and Pitfalls of Buy Online Pick up in Store (BOPIS)

Editor Note: We highly recommend that you implement the different ideas in this blog post through AB testing. Use the guide to conduct AB testing and figure out which of these ideas in the article works for your website visitors and which don't. Download Invesp's "The Essentials of Multivariate & AB Testing" now to start your testing program on the right foot.

Technology and connectivity are rapidly changing. In an aggressively commoditized economy, businesses need to break out of commoditization to a more experience-based offering, if they want to succeed and outshine competitors.

Many giants in the industry are recognizing this need, so they are trying to provide everlasting experiences for customers through omni-channel touchpoints.

Online retailers have the challenge of turning the quite mundane experience of online shopping into a unique experience.

Of course, on the website itself, distinguishing the experience from other online retailers is challenging enough. Most of the distinction happens at purchase, receipt of the product, and customer service. But omnichannel experiences such as BOPIS (Buy Online, Pickup In Store) have also been playing a decisive role in converting visitors.

Human touchpoints always provide greater opportunity to outshine the competition. In this sense, enhancing the online experience becomes all the more challenging.

Exclusive online strategies of growth and improvement are abundant, there is no doubt, but shoppers are creatures of habit. They got used to brick-and-mortar stores as a reference for the shopping experience and online retailers are now leveraging this old habit to new technologies.

A report on the future of ecommerce, published on April 2015, revealed remarkable data on the growth of adopting click and collect as the new tendency in the world of e-commerce.



Image source: Nielsen

This growing interest makes sense. People are looking for convenience, and online retailers are finding that physical stores should be adopted for that pick-up and immediate experience, even Amazon has reached this conclusion. However, studies also show that BOPIS can be detrimental to a business when poorly executed.

On the flip side, BOPIS can increase both foot traffic and customer satisfaction, because it addresses current shopping habits.

The reality is that consumers operate on multiple mediums, including multiple devices and physical stores. Online and brick-and-mortar are already connected. 91% of customers have visited stores as a result of an online experience, and 77% check prices or other product information online prior to purchasing in a physical store.

The effectiveness of BOPIS relies in its ability to combine the ease of shopping online to the immediacy and convenience of finding merchandises at a brick-and-mortar store.

Benefits of BOPIS for Both Customers and Retailers

While shopping online is faster than offline, BOPIS brings extra advantages for both retailers and customers.

Having your cake and eating it too

BOPIS combines the convenience of online searching and price comparison to the instant and safest feeling of being served immediately once you are present in the physical store.

A win-win situation

Buy online and pick in store is a great way to have a win-win deal for both retailers and customers.

More customers seem to prefer either free shipping or picking up their purchases themselves from the nearest store in their city.

According to a survey conducted by online retailers, 73% of online shoppers prefer picking up an online order just to avoid the shipping costs.

Shipping costs remain the key reason for online cart abandonment (if cart has no functionality issues), however, with BOPIS retailers gain the possibility of keeping those customers that would otherwise abandon the last stage of the sales funnel.

Product quality delivery assurance

BOPIS also provides customers peace of mind. No need to worry about tracking the order, since it'll arrive to the store. No need to wait for the product to arrive, or worry about scheduled shipping. Shoppers with time constraints make up to 30% of online shoppers.

Reducing FUDs vs raising Trust

Another advantage of BOPIS relates to reducing customers FUDs and raising trust and confidence. When picking up at a physical store, shoppers can check the products, try them on, and decide right there whether the purchase is worth it. They don't have to deal with the hassle of returns. With shipping to home, a shopper will always remain unsure of the quality of the product.


Image Source: Stock.adobe

Increasing foot traffic and sales

BOPIS also brings retailers more foot traffic to their brick-and-mortar locations. More traffic equals more sale because a visit to a store has a greater chance for conversions and increased AOV. All in all, buy online pick up in store has been responsible for up to 30% of total retail ecommerce sales:


Image source: EMarketer

But, since BOPIS is still in its beginning stage at so many levels, problems have become apparent, especially for those companies that have a huge base of online shoppers.

Drawbacks of Buying Online and Picking up in Store

Poor Implementation

Unfortunately, poor implementation is a common issue, as many ecommerce companies struggle with the know-how to successfully apply BOPIS.

There are countless industry news stories about BOPIS failures at many levels, but especially implementation issues.

On Cyber Monday 2015, 60% of orders placed online for store pick-up were problematic. Clients got to stores to find the wrong products at pick up, or to realize they had bought out-of-stock items (so their orders were simply not there). To top it off, shoppers were expected to wait for hours in long lines. These problems resulted from poor strategical implementation and optimization of the entire process of combining online and offline services.

Lack of physical stores carrying the product

The reality is that often times stores simply don't have the products available. Part of the convenience of BOPIS is the instantaneousness of having the product waiting for you at the physical store. However, it's not always the case.

Let's see how one of our clients leverage in-store availability to their online offers. This is one of the largest US retailers, with a great loyal base. Their pick up in store experience was great and popular amongst customers except for one major dilemma: not all stores were always available!

A visitor would select the product of their choice, go to the store selector, only to see that their store was simply not there.

We could not control the availability of a store. However, what we did find was visitors simply did not recognize that their store was offline for technical reasons or whatever it may be. There was no indication why their store wasn't available except that it simply was not present. This only confused visitors.

So, we added some copy to address why the desired store wasn't available or listed.

Sometimes simple changes can make a big difference for the site visitor, providing a better overall user experience.

Lack of signage and guidance

Among the most common problems is the location of the pick-up itself. Retailers often fail to find a convenient location inside the stores, dedicated to delivering products bought online. Hence, shoppers come into stores, often confused of where to go, because retailers simply fail to provide adequate guidance with sufficient signage and graphics for the them. This defeats the purpose of the service and hinders immediate and easy access to what clients are looking for. Questions on where and how to pick-up online orders remain to be the most frequent for picking up orders, especially in large stores.


Image source: Stock.adobe

Long lines

The purpose behind BOPIS for many shoppers is quick pick-up. However, long lines are a common issue for this service, especially around the holidays. The more foot traffic you drive to your physical stores, the more effort and time it takes to serve all shoppers and provide them with the best experience.

These hurdles suggest retailers can still enhance the buyer experience when integrating online and offline. A new report on omnichannel retailers reveals that only 31.6 %  of omnichannel service shoppers describe it as actually being a smooth process.

How Can Companies with Online and Offline Leverage that Advantage?

Image source: Stock.adobe

The success or failure of BOPIS is highly connected to the quality of service provided at the offline locations. Stores should strive to maintain offline the convenience and ease of online shopping that people love and enjoy.

Specifically, stores should dedicate more time and effort to planning to improve customers' experience at pick up. According to Chris Cunnane, a researcher on omnichannel fulfillment and a writer for Logistics Viewpoints:

"the customer should not feel lost when they arrive at the store to pick up, clear signage and a designated pick up area will go a long way towards customer satisfaction.''

Takeaway

The ecommerce industry is changing drastically in accordance with the needs and wants of customers. BOPIS is still a promising, growing strategy that is taking shape in unique ways across the world.

To achieve success and overcome difficulties, stores need to plan accordingly and realize the fundamental role of staff collaboration. You can find valuable tips for bridging digital with in-store in this report. Also, remember to:

Provide enhanced training programs for in stores employees. Specialize space and manpower to be at the service of BOPIS buyers.
Establish credibility through providing a better service.

Featured Image credit – Ikea

Editor Note: We highly recommend that you implement the different ideas in this blog post through AB testing. Use the guide to conduct AB testing and figure out which of these ideas in the article works for your website visitors and which don't. Download Invesp's "The Essentials of Multivariate & AB Testing" now to start your testing program on the right foot.
Join 25,000+ Marketing Professionals
If you enjoyed this post, please consider subscribing to the Invesp blog feed to have future articles delivered to your feed reader. or,receive weekly updates by email: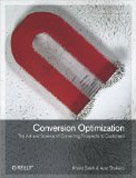 Conversion Optimization
The Art and Science of Converting Prospects to Customers
By Khalid Saleh and Ayat Shukairy