Use Unique Loyalty Programs to Drive Up Sales

Most business owners know what loyalty programs are. Too few actually implement them. Even less use programs that customers aren't tired of seeing.

I have a problem with that.

At worst, a customer confronted with a loyalty program that they've seen too many times before can feel burdened. It's almost like you're requesting them to do extra things that other businesses have asked them to do, too. And before you.

The solution? A unique loyalty program.

It's going to be a little difficult to talk about unique loyalty programs in this post because each one of your businesses is different than the next. And a truly successful, unique loyalty program is one that responds to its own variables. Outward success may be measured in metrics, but offering a loyalty program that appeals to your customers by using marketing that speaks to your target market and inspiring motivation by anticipating needs can impact those numbers.

I read an article by David Frey not too long ago. It outlined four examples of customer loyal programs. To be more specific, he detailed the membership, rewards, community-based and intertwined business programs. His information is great for those wanting some basic information about loyalty programs, but I think I'm going to offer examples of some slight twists that you can give on them. Remember that these are just general ideas but, hopefully, something that'll help inspire you to adopt a program that isn't run-of-the-mill.

Membership

David states, "Most programs provide special incentives to members as part of their membership." It's true. But that outlook only appears to cater to established customers.

Some would argue that loyalty programs, by virtue of their design, are supposed to do just that.

But what if you could create a loyalty program that even prospects could appreciate? What if your loyalty program were so appealing that a chance to sign up for it was enough to motivate prospects to make their first purchase?

You would think that that would have to be one snappy loyalty program- possibly outside of your means.

But it's an attainable goal- especially for businesses that meet a demand that their customers regularly have. Can you give customers special deals on items that you'll know they'll need all the time? Do you sometimes sell special, valuable products on top of your regular fare? Maybe offering regular and exclusive "VIP" sales wherein those special products are only made available to members or- even better- made to members first can simultaneously appeal to customers and prospects alike.

Community

David suggests that you create a loyalty program with the idea of "community" in mind because people feel a "deep inner need to belong." I'll give him that that is a general truth. But I propose something a little more complex- something that may even seem, at first notion, like the exact opposite of the idea of a community- competition.

In any community, some form of competition will arise organically. I say that you can harness that natural competition and use it to see an amazing effect on your sales. Why? Because another natural need of people is to "win." Now, there are a lot of definitions for what "win" might mean, but it usually consists of having more than the next person. Catching my drift?

If you establish a community and emphasize levels within that community wherein some are rewarded more (or "have" more) than others, customers are likely to pay more diligent attention to the program. An example of this concept working within a loyalty program? Greater benefits that correspond to whatever variable you feel comfortable with. Do you want to reward customers for being longtime customers? After purchasing above a dollar amount? It's up to you, and while those examples are a bit obvious, you can choose the variable to make it business-specific.

Rewards

You might find a lukewarm response to your loyalty program if you offer the same benefit to everyone. This is because not everyone appreciates the same offer. Find out what specific customer segments really want to truly make your program successful. David Rosen suggests segmenting according to lifecycles and behavior or simply having them tell you by letting them self-select into pre-designed, unique programs. The latter is one surefire way to make sure that everyone is working towards a benefit that they really value.

If your loyalty program is interesting enough, it can also help you build your brand. Customers will remember you if you offer a loyalty program from which they benefit. But more customers will remember you if you provide benefits that are unique to them or provide them in a novel way.

Try thinking of your loyalty program as an extension of your marketing campaign, in addition to an effort at retaining customers. Don't think of it as merely a marketing campaign, because as Michael Greenberg states, it'll just be a waste of time and money.

I won't sugarcoat it. You'll be taking a risk if you try implementing a unique loyalty program. Maggie Flynn rightfully notes that the less neutral you become with loyalty programs, the more likely it is that you'll end up alienating customers. But it's a risk that can pay for itself many times over if you can achieve a balance between novelty and universality. That is to say, you'll have to find a way to offer something unique and of value that will appeal to a large number of customers. That can be difficult, but if you have enough customer data and creativity, it won't be impossible. Regardless of the difficulty, I say that it's an absolute necessity for anyone even considering loyalty programs.

What do your loyalty programs look like?
Ayat Shukairy
My name is Ayat Shukairy, and I'm a co-founder and CCO at Invesp. Here's a little more about me: At the very beginning of my career, I worked on countless high-profile e-commerce projects, helping diverse organizations optimize website copy. I realized, that although the copy was great and was generating more foot traffic, many of the sites performed poorly because of usability and design issues.
View All Posts By Ayat Shukairy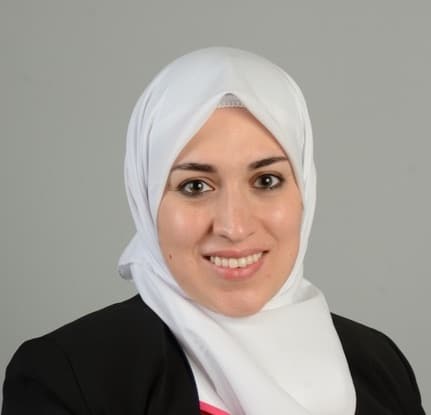 Join 25,000+ Marketing Professionals
If you enjoyed this post, please consider subscribing to the Invesp blog feed to have future articles delivered to your feed reader. or,receive weekly updates by email:
Connect with us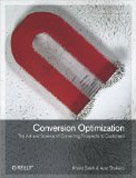 Conversion Optimization
The Art and Science of Converting Prospects to Customers
By Khalid Saleh and Ayat Shukairy