Reading Time:
17
minutes
When it comes to website analysis, every website does the same thing.
Focus on site speed.

Optimize for SEO.

Analyze what the competition is doing, etc.
If you follow this format, you won't gain an edge over your competition, and there's only one thing to do and stand out – Customer-led website analysis.
In this article, I'll do a deep dive into;
1. What's website analysis?
2. The benefit of a website analysis.
3. What is a customer-led website analysis?
4. Behavior analytics and feedback tools for website analysis.
5. Types of website analysis.
6. Tools for different website analysis
7. How to run a website analysis
8. Competitor analysis: if it's valid or not
What is Website Analysis?
A website analysis tests and reviews a website's performance for key metrics such as search engine optimization (SEO), speed, traffic, and user experience (UX). 
Consistent website analysis is vital for a company to stay in shape online because hitting all these key metrics makes the business relevant for customers and site visitors.  
 Benefits Of A Website Analysis
Website analysis provides feedback on website performance and user experience. These two factors are vital in seeing increased leads and revenue, which is every business's dream.
Listed below are some of the importance of conducting website analysis.
1. Website analysis reveals areas on your website you can improve and update.
2. Your data and results can impact your strategies to get more visitors.
3. Analyzing the competition's website is not talked about often, but by doing that, you can discover keywords and content to target to bring in fresh visitors.
What Is Customer Led Website Analysis?
Customer-led website analysis is you evaluating your website from the lens of your site visitors.
This means the focus of your website analysis and optimization isn't based on external audits only like – competitor analysis, traffic or SEO, but you're investigating your site visitors, looking at how they got to your site, finding out what they want from it, their experience on your site, etc.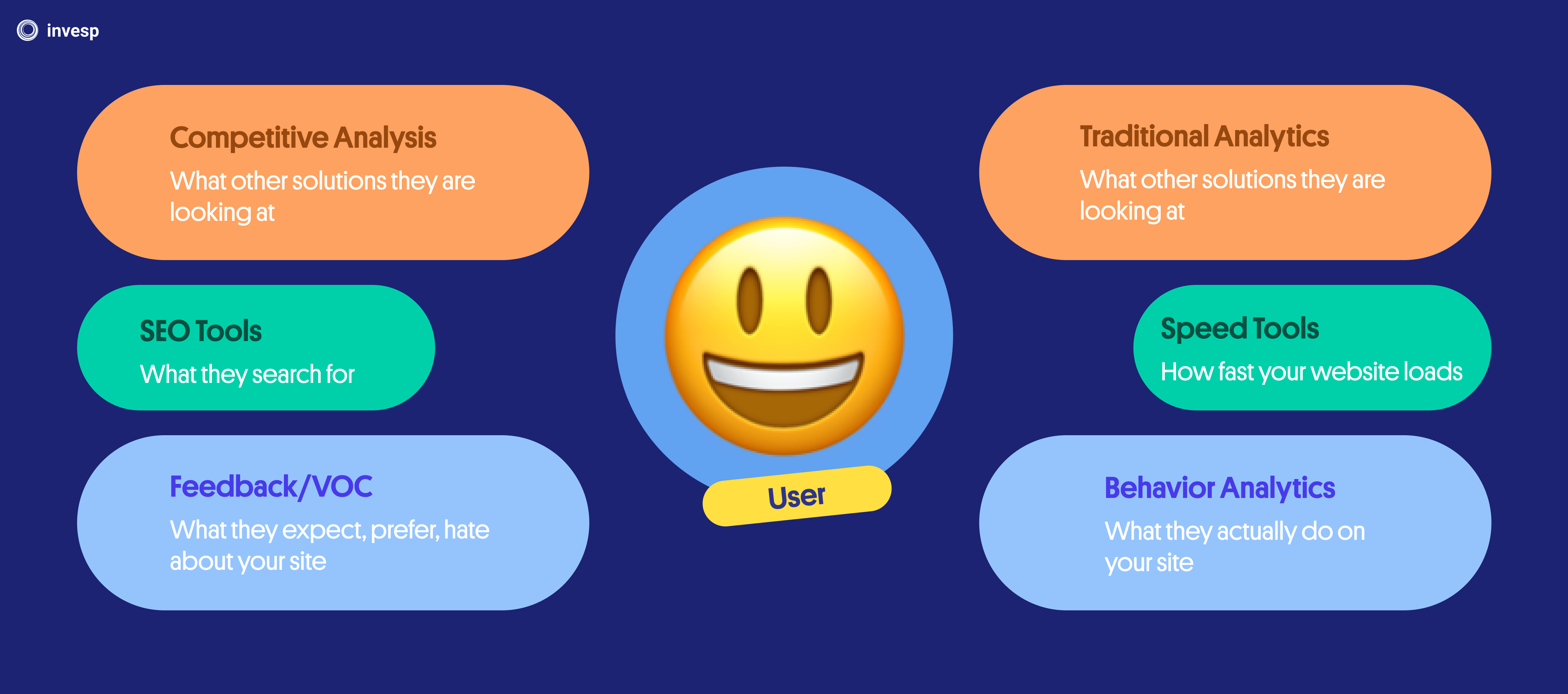 To achieve customer-led website analysis, you need to make use of behavior and feedback analysis tools.
Behavior Analytics and Feedback Tools For Website Analysis
Your site visitors are the missing piece to the puzzle of your website analysis. Optimizing your site to improve its experience will lead to higher engagement and conversions.
Behavior analytics tool like Figpii helps you understand your customers better and answer important questions like;
Which elements are they interacting with or ignoring on your web pages?

Which portion of your web pages do they fall off?

What do they want from your website?
To help with these questions, Figpii has a unique set of tools
Heatmaps and Session Recording.
Heatmaps and session recordings help you see and understand how users behave on your site.
With heatmaps, you can see user trends and patterns, i.e., where they click, the elements with the most clicks, the most ignored, and where they're scrolling past.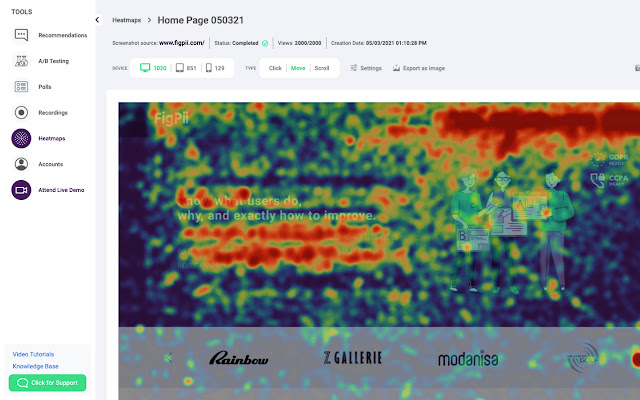 With session recordings, you can see how your site visitors navigate between pages, and their rage clicks; you can uncover potential bugs, etc.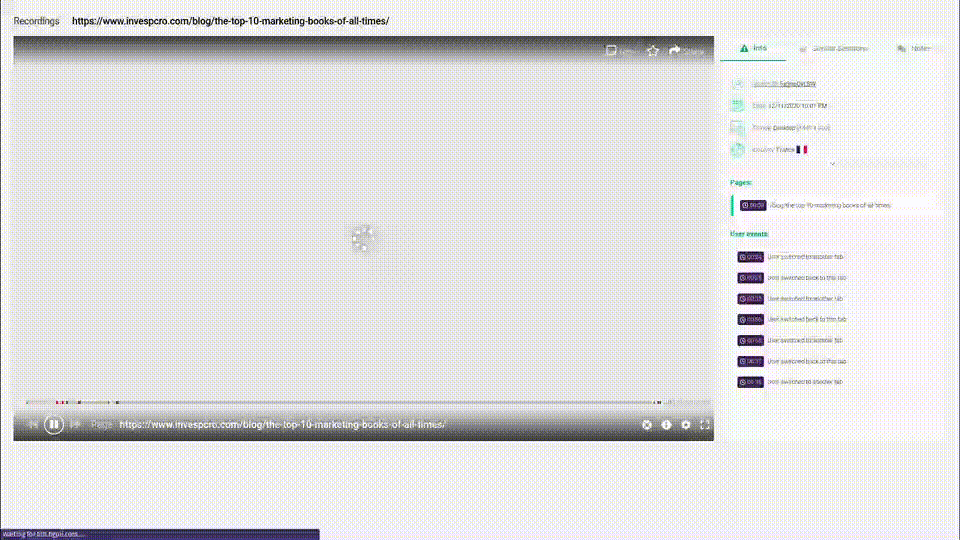 Feedback and Voice of Customer Tools
Figpii also has a poll and survey tool that helps you get mass feedback from your site visitors.
In real-time, you can get user responses about what they like, what's not working, and what you can improve.
Making use of these tools helps you understand your website experience better from the user perspective, and if you implement the changes, it puts the competitive landscape in your favor.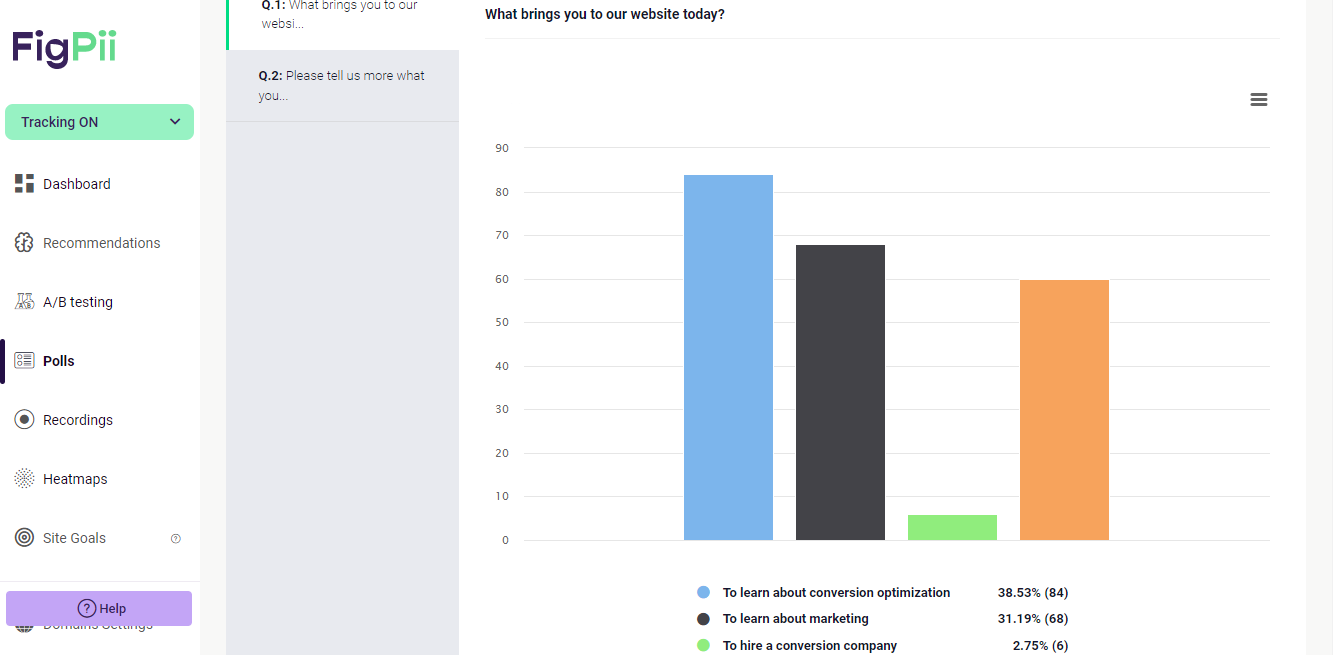 Types Of Website Analysis You Can Run On Your Website
When you want to conduct a website analysis, you can optimize different areas to increase your website's performance.  
In this section, we'll look at different types of website analysis that you'll need to know before running a website analysis.
1. Search Engine Optimization (SEO):
If you should type the term SEO into Google, you're bound to get different definitions that'll most likely confuse you if you're not familiar with this term.
In simple terms, search engine optimization gives clues and helps you understand what people are searching for online.
In conducting an SEO analysis for your website, there are several areas within SEO you'll want to take a look into.
On-page SEO audit:

this SEO analysis covers reviewing your website's structure for technical issues that could affect search performance. You can use a couple of tools here, paid and free.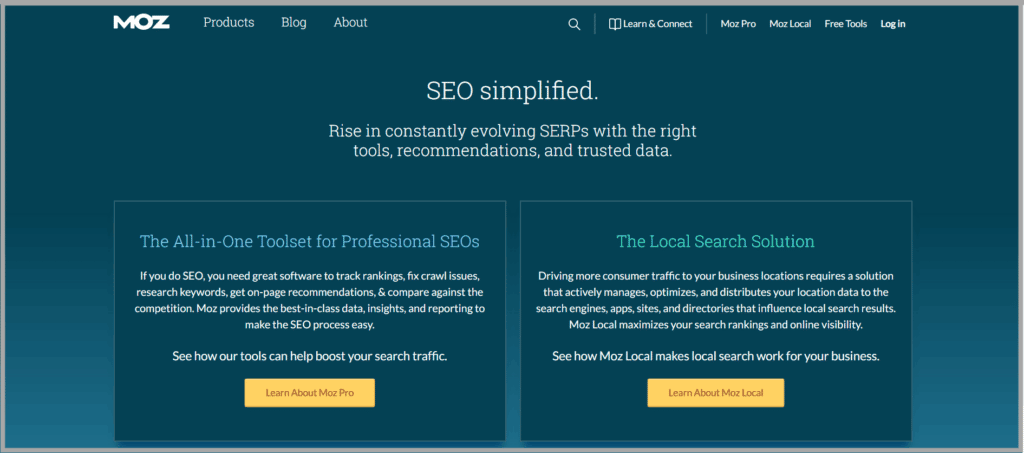 SERP ranking analysis:

 

this analysis shows you the page your website ranks for, the keywords you're targeting, and their position. You could also check out your competition on SERPS and see what they're ranking for and keywords to target.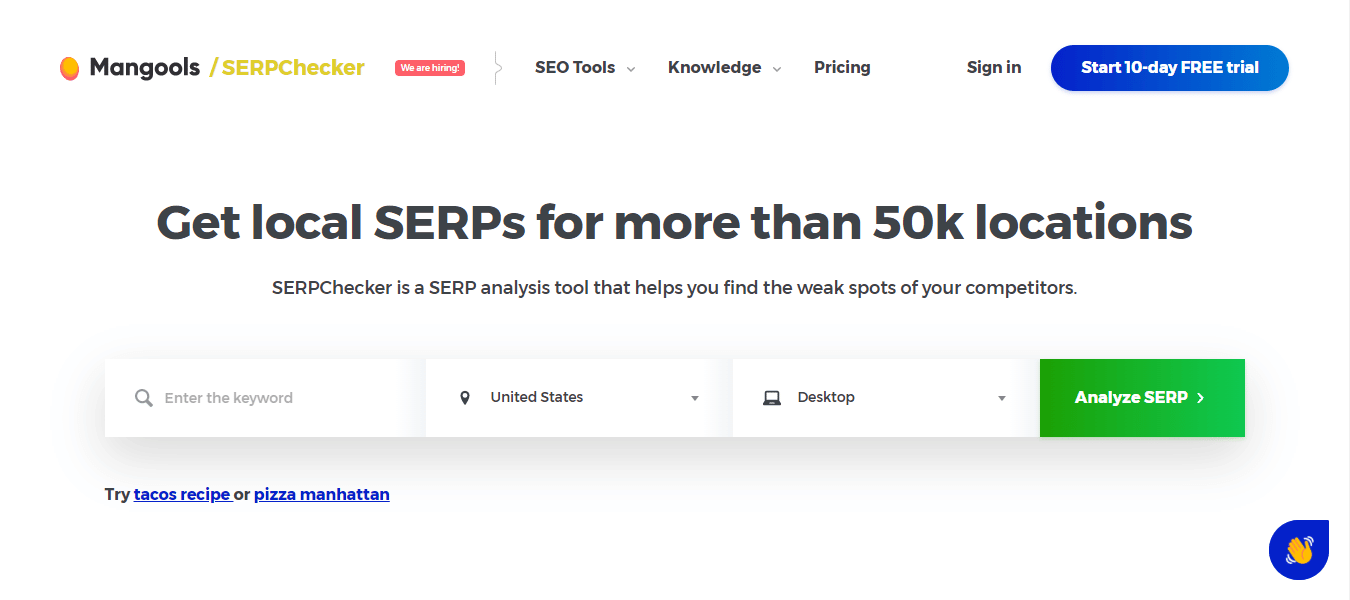 (courtesy Serpchecker)
Off-page SEO audit:

this audit reviews every activity that's taking place outside your website but directly affects its search performance. The primary focus here is backlink analysis. Conducting a website analysis to review the backlinks is very important. This way, you can know early if you're getting spammy or good links that can improve your website's visibility.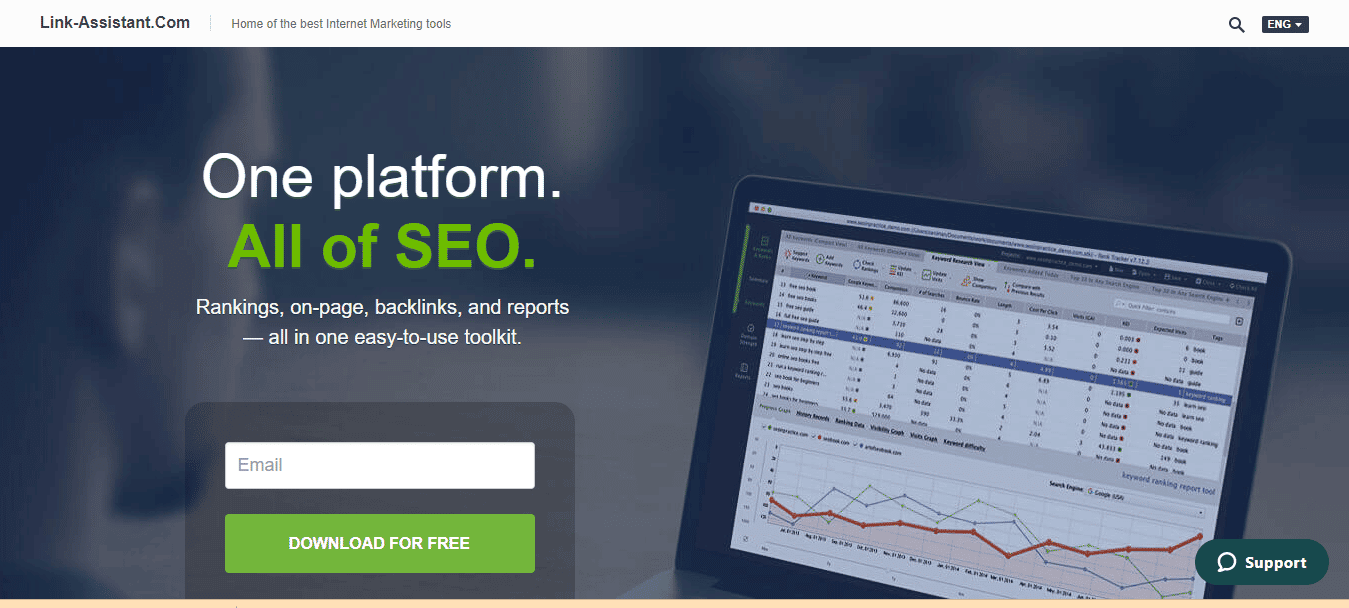 (courtesy Link assistant)
Website Speed:

users and Google's web crawlers love fast websites. Analyzing your website speed and page load times is a vital SEO area affecting your website ranking.
According to statistics by envisage digital, a one-second delay in page loading makes page views drop by 11%.
1 in 4 visitors will abandon an eCommerce website that takes more than 4 seconds to load.
Pages that load in 2 seconds have an average bounce rate of 9%, while those that take 5 seconds and above to load, the bounce rate skyrockets to 38%.
Analyzing website speed will reveal the elements responsible for slow response and load times on your site, leading to an increase in bounce rates.
When you fix this issue (by loading in 3 seconds or less), users will stay more on your site; this will signal to Google that you're valuable, and your ranking will improve.
To determine which elements are responsible for slow load times, there are free and paid tools you can use ( Google Page Speed Insights, Pingdom).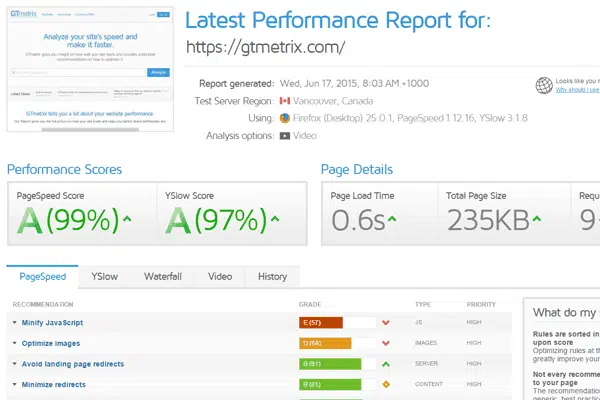 (courtesy GTMetrix)
SEO Checklist You Can Use For Your Website
1. Set up Google analytics, search console, and Bingmaster tools: this is to provide you with invaluable insights into your site performance.
2. Generate and submit a sitemap to help search engines decide which pages should be crawled.
3. Create a Robots.txt file: this makes it clear to search engines which pages shouldn't be crawled.
4. Check Google search console for manual actions: manual actions are penalties on your site by Google; it's essential to check if one has been imposed on your site.
5. Make sure Google can index your website.
6. Identify your competitors: this is one of the quickest ways to get started with keyword research.
7. Find the keywords that unlock your traffic: these keywords drive traffic and leads to your website.
8. Find and add long-tail keywords: your strategy isn't complete without long-tail keywords. Long tail keywords have been known to deliver a higher conversion rate.
9. Create a keyword map: a keyword map helps you discover where to optimize, what content to build, and where you can add new pages to attract more traffic.
10. Analyze the intent of pages that rank: this helps ensure your content aligns with searchers' intent.
2. CRO Analysis:
Conversion rate optimization audit is you taking a 360 approach in evaluating your website, identifying conversion blockers, and eliminating them, leading to more sales.
CRO is a broad field; to succeed with your analysis, you need to focus on two areas; understanding your traffic and messaging.
Traffic here refers to website visitors that land on your site every day. A thorough CRO analysis starts with understanding users (their actions and behavior on your website).
You need tools that give you quantitative and qualitative insights to better understand your traffic. 
In this context, quantitative data refers to user behavior that can be measured and given a numerical value, e.g., number of visitors per page, session duration, bounce rate, etc.
To access this type of data, you can use a couple of tools like Google Analytics, open web analytics, Similarweb, etc.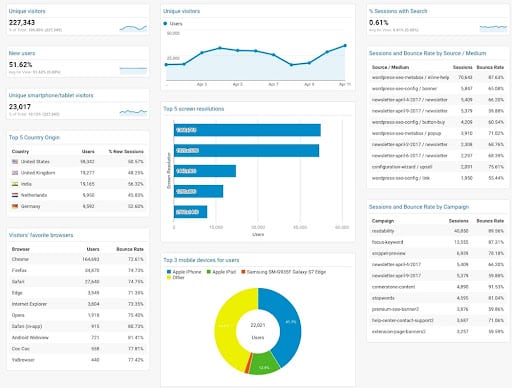 (courtesy Google Analytics)
One crucial aspect of CRO audits is analyzing your website's message to see how users respond to it.
Online shoppers don't land on a website in a predefined fashion. There are different touchpoints through which visitors can visit a website, like an ad, inputting the URL on Google, a blog post, etc.
When conducting a CRO analysis of your website, you want to ensure that your website's copy (on different pages) resonates with your target audience.
So that you don't waste your time, you first look at the analytics for priority pages like your product page, category page, and checkout page to see if there's a high bounce rate.
The next step is to view the priority pages' heatmaps and session recordings. If you notice users land on these pages, don't go below the fold and leave almost immediately, the next step is to get qualitative insight by running a survey.
The survey gets you essential feedback on what your visitors say is the issue with those pages.
If it boils down to messaging (copy), don't just change it; now, you run an A/B test to see how to improve user experience on the priority pages.
Figpii is an example of a tool you can use to view heatmaps, session recordings, and even run surveys on your website.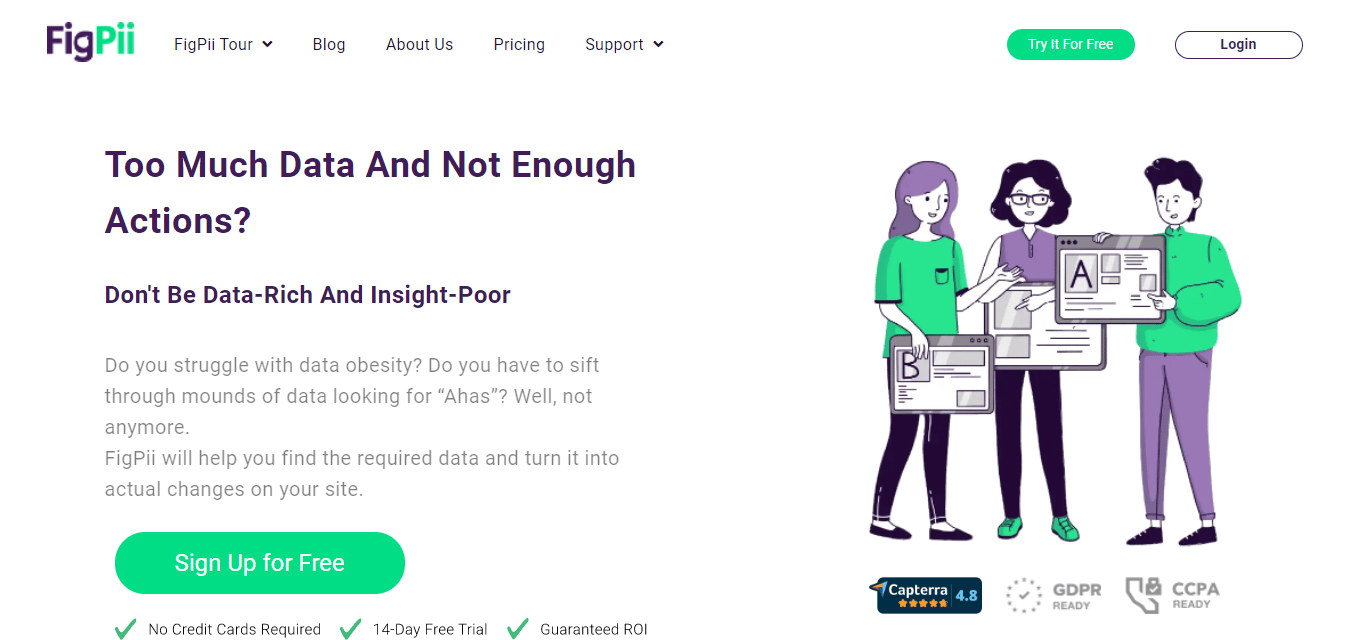 CRO Analysis Checklist For Your Website
Define key conversions:

the idea still stands; analysis is not performed for analysis's sake. You need to have a goal in mind e.g. to reduce cart abandonment on checkout, etc.
Focus on priority pages:

don't be carried away by conducting an audit on pages that don't drive conversions, focus on pages where the money is e.g. product and category pages, etc.
Understand user behavior:

this means conducting user research by launching polls and surveys, using analytics, going through session recordings and heat maps, etc.
Prioritize Ideas:

after conducting user research, you've got some ideas on what to test, but you can't test everything; you need to prioritize which one to start with
Run A/B tests:

now it's time to A/B test your ideas against the existing designs to see if there will be an uplift.
Document your learnings and iterate:

every A/B test has a result; it's not about whether a test won, but what did you learn? How does it impact your next test? Also, repeat the cycle. It could be to go onto the next test or iterate on the just finished test.
3. Usability Analysis:
So far, we've touched on SEO and CRO as types of website analysis. The next critical analysis for a website is the usability audit.
A usability audit is all about evaluating a website's interface to see how online visitors respond to it. There are two significant areas to conduct a usability analysis on your website (functionality and expert review).
Suppose you should ask a web developer, product manager, or anyone involved in developing and maintaining a website how easy it is to use the functions on their website. In that case, they'll most likely say it's easy.
This is not the case with many users. Many websites have functions that are difficult to discover, use and links that aren't working. 
In conducting a functionality analysis, there are three questions to be answered; are the website functions discoverable, how easy is it for my website visitors to use them, and are the links/buttons working?
If your target audience finds it difficult to use a function on your website, It only adds to their frustration, leading to a negative experience and users never returning.
Website functionality analysis involves taking an outside perspective, which means you involve the user, get feedback from them on their experience with your website and make changes based on their feedback.
Several tools can be used here, like Qualaroo, Usabillia, and User testing.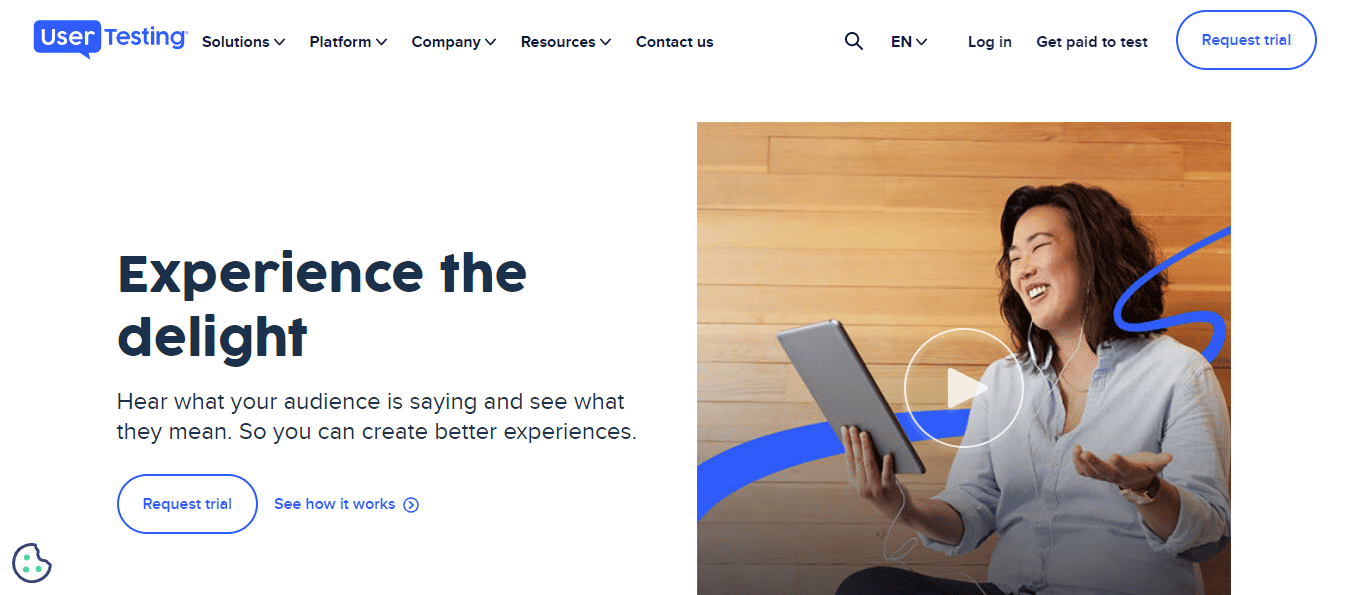 (courtesy Usertesting)
Also known as heuristic analysis, it involves using a set of rules to crosscheck a set of best practices a website should have.
Expert review helps detect issues with a website design and helps create educated changes to improve site usability.
To perform an expert review on your website, you need to be armed with the heuristics developed by Jacob Nielsen and walk around your site looking for where design or functionality violates any rule.
You can also use tools to assist in your heuristic analysis, such as the chrome extension UX check and Heurix.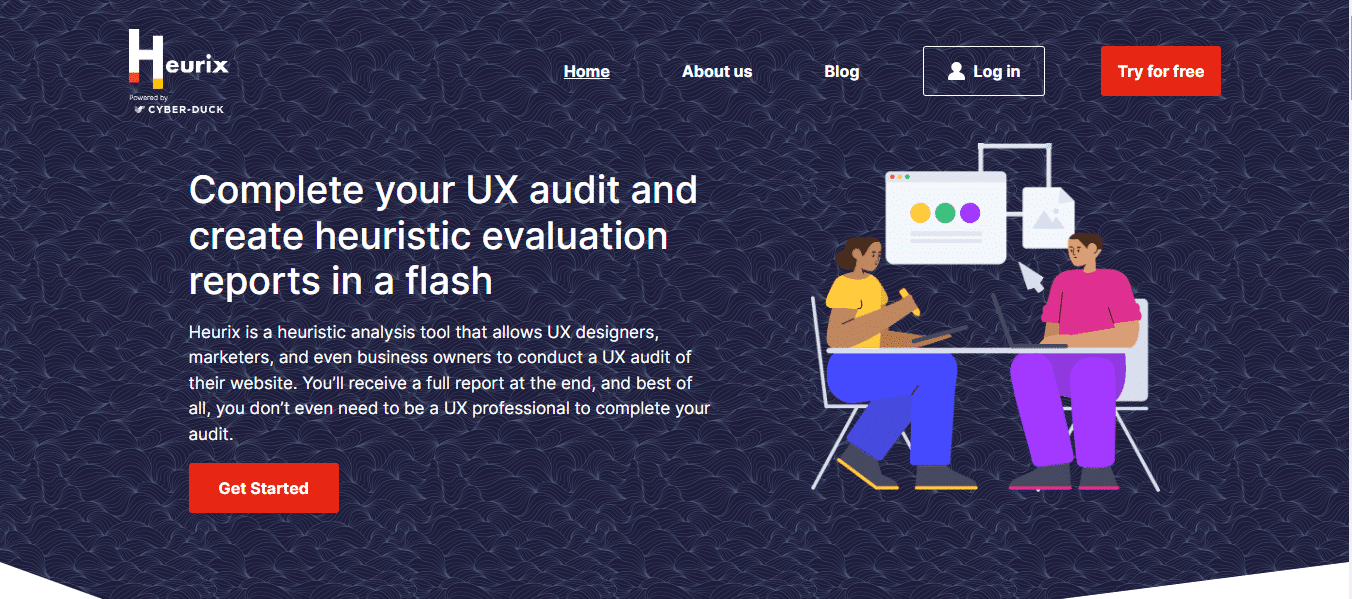 (courtesy Heurix)  
Usability Analysis Checklist For Your Website
1. Understand business goals/ why the website was developed.
2. Review website analytics.
3. Conduct user research (get to know your users and prioritize their needs).
4. Perform a heuristic evaluation to see if your website breaks a heuristic design rule and take note of that.
5. Compile findings and make recommendations to improve design and usability.
Tools For Different Website Analysis
Now that you know the types of website analysis you can carry out, it's time to examine different website analysis tools (free and paid) that you can use.
1. Tools For Search Engine Optimization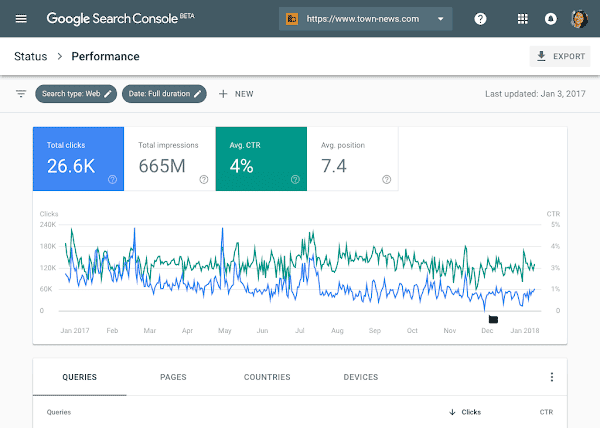 This free tool offered by Google allows you to monitor your presence in Google's search results easily.
GSC offers tools and reports that help you diagnose some common technical SEO problems. 
You can use GSC to verify that Google's web crawlers can access all the pages on your website and that they're being indexed at the right time.
Also, you can receive alerts when Google detects issues with indexing your website pages.
Another fantastic feature of this free tool is that it can analyze your backlinks profile and track how you rank for your keywords on the search engine results pages (SERPS).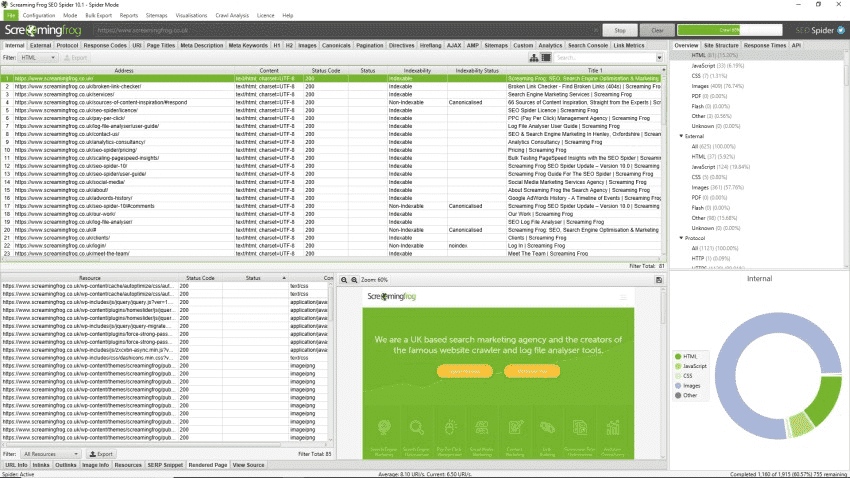 Regarding technical SEO audits, this tool isn't a pushover. The SEO spider crawler of screaming frog rapidly analyzes websites of any size and gives users recommendations.
The SEO crawler helps to identify broken links, generate accurate XML sitemaps that get pages indexed faster, find pages with poorly optimized and missing metadata, etc.
It has a free version that allows users to crawl up to 500 URLs and help diagnose common technical SEO issues. The paid version is available for £149 per year, and it allows unlimited crawls and it integrates with Google Analytics, Search Console, etc.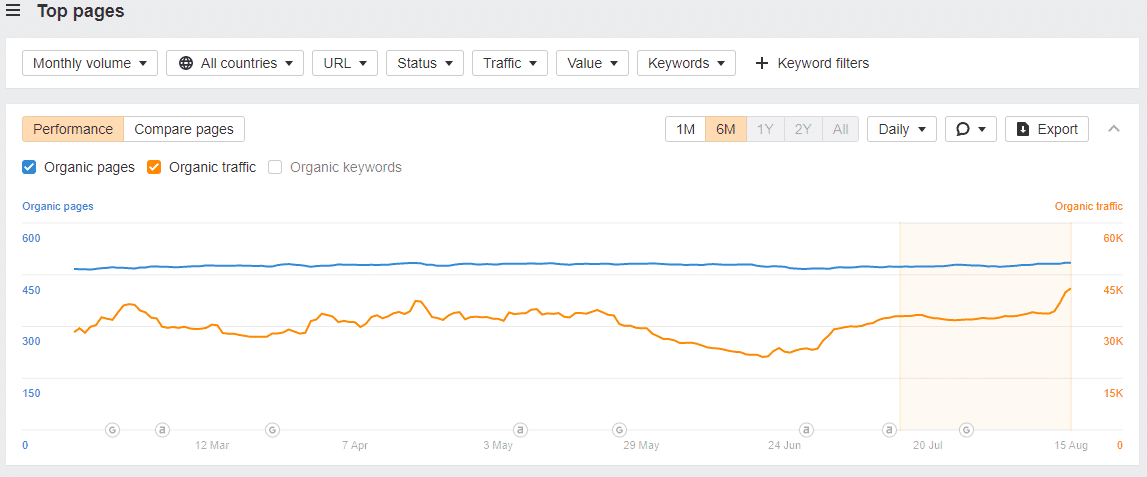 One of the things that Ahrefs has working for it is that it has one of the most friendly and easy-to-understand interfaces for a technical SEO audit tool.
The Ahrefs site audit tool automatically detects over 100 technical audit issues that could impact your website in the SERPS.
Where Ahrefs stands out is they group these issues by type and compile them into reports with colored charts you can review with your team or show to clients. 
The pricing plan starts at $99, but it has a 7-day free trial that costs $7.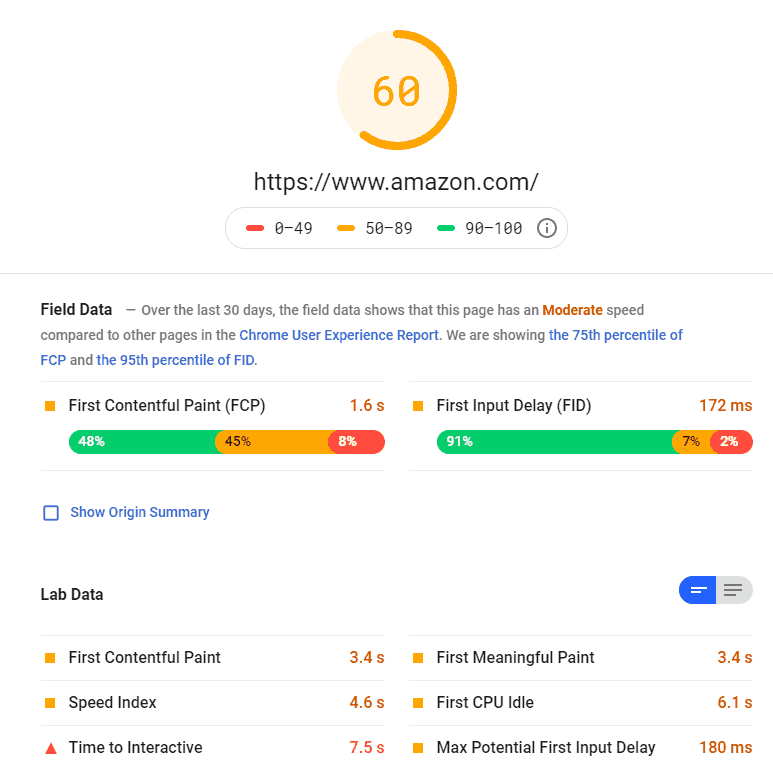 This tool from Google focuses on optimizing page speed. All you've got to do is enter a URL into the available search bar, and the Google page speed will analyze its content and deliver actionable insights on how to make the page load faster.
To analyze your website speed, this tool uses field data captured when users visit your website using the chrome browser.
Field data is accurate because it reflects the experiences of real users visiting your site.
This tool is free to use.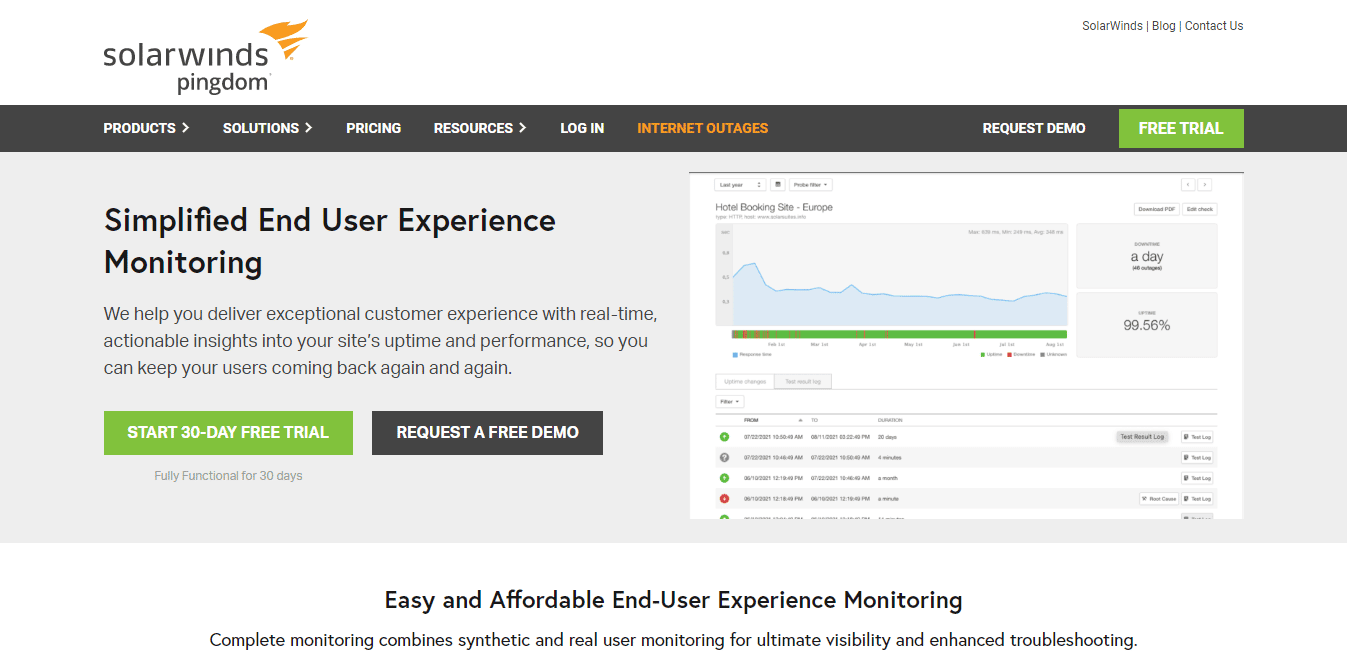 This is another known website speed tool that has been around for a while. It doesn't require you to log in. 
When you input a URL to test for its speed, it's graded from 0 – 100 and has a response of the content size, response code, request size, etc.
2.  Tools For CRO Analysis
CRO tools can be divided into three groups, web analytics, behavior analytics, and AB testing platforms.
A/B Testing Tool: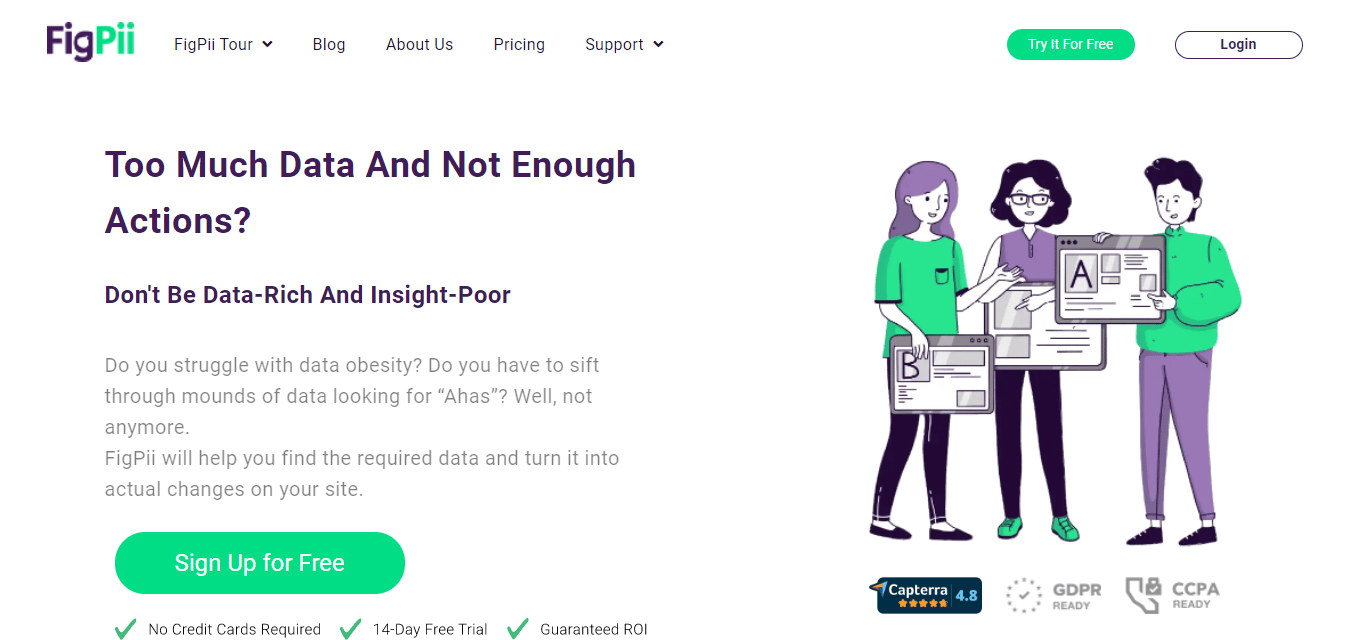 To improve the user experience on your website, you need to understand user behavior.
Figpii has session recording and heatmaps tools that let you know how users act on your website.
You get to find out if they go below the fold, interact with certain site elements, avoid them, etc.
The insight you get from this exercise is valuable because it gives you ideas on improving your website, which could help conversions.
Web Analytics Tools: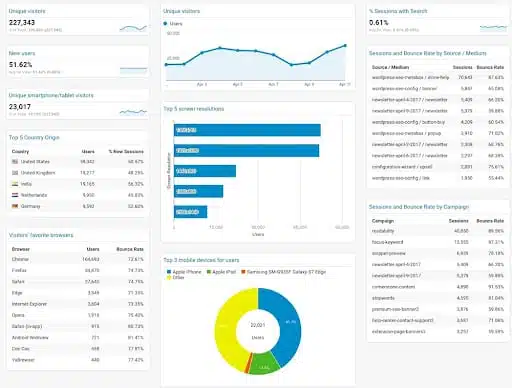 Google Analytics is the go-to for many marketers and data lovers because it's free and has many outstanding features.
Before enjoying the fantastic features, you must embed GA's code into your website's HTML. 
This free tools from Google provide valuable insights into the traffic a website gets. It breaks it down into the channels, device type, location (geography), etc.
The most common complaint is that the interface on this tool can be challenging to navigate, and it's full of information. Apart from these, it's a fantastic tool.
User behavior Platform: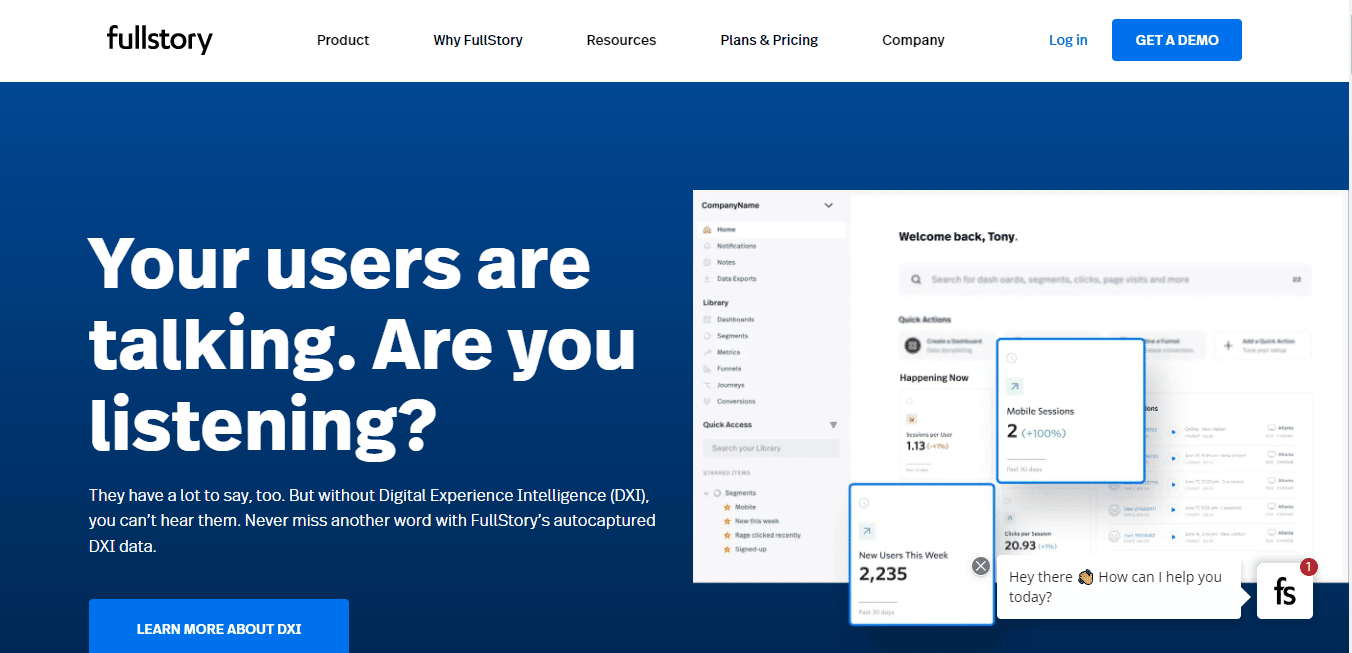 This is a Digital Experience Intelligence platform that captures every user interaction on your website. It doesn't just tell you what happened; it helps to uncover the why behind issues. 
Features:
Quick and easy implementation.

Complete and automatic data collection

Action-oriented insight

Safe for you and users.
3. Tools For Usability Analysis: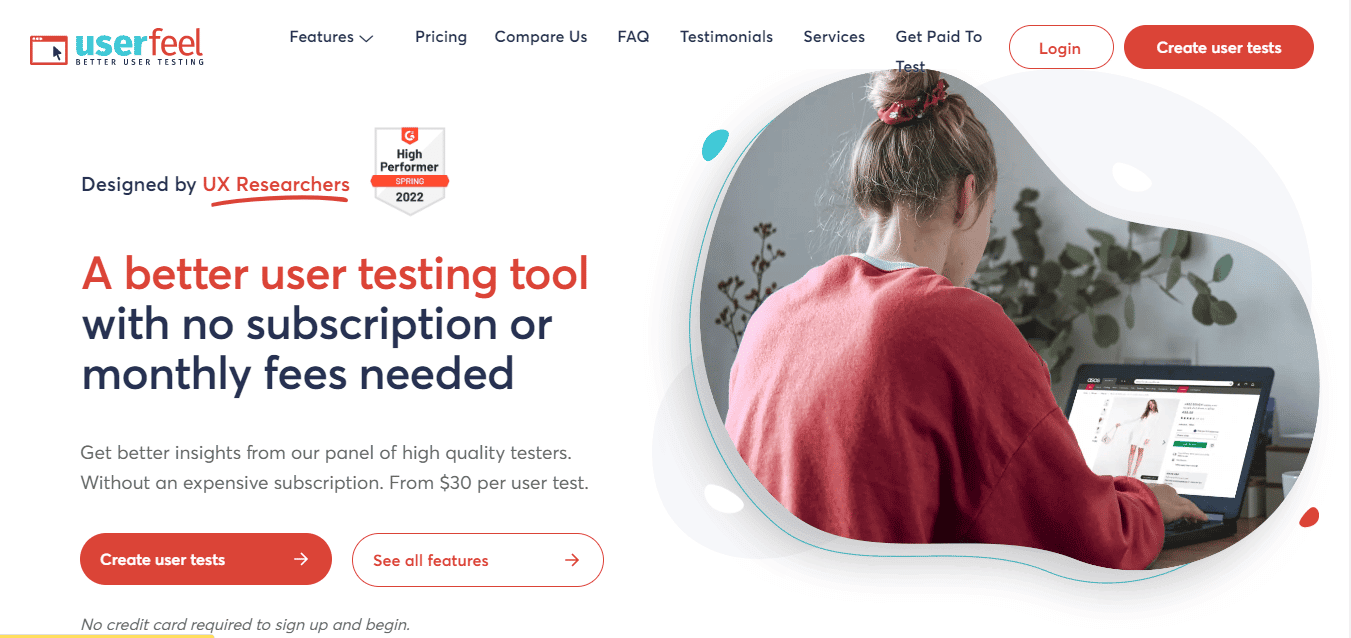 Many usability tools are primarily designed for English-speaking audiences, userfeel offers usability testing in over 40 languages. 
This makes it possible to have a wide demographic range in your usability analysis.
Other notable features include;
Unmoderated and moderated tests

High-quality tester panel

Unlimited screener questions

Video clip and notes, etc
UserFeel charges a reasonable $39 per usability test and recommends running between 3 and 5 tests for best results.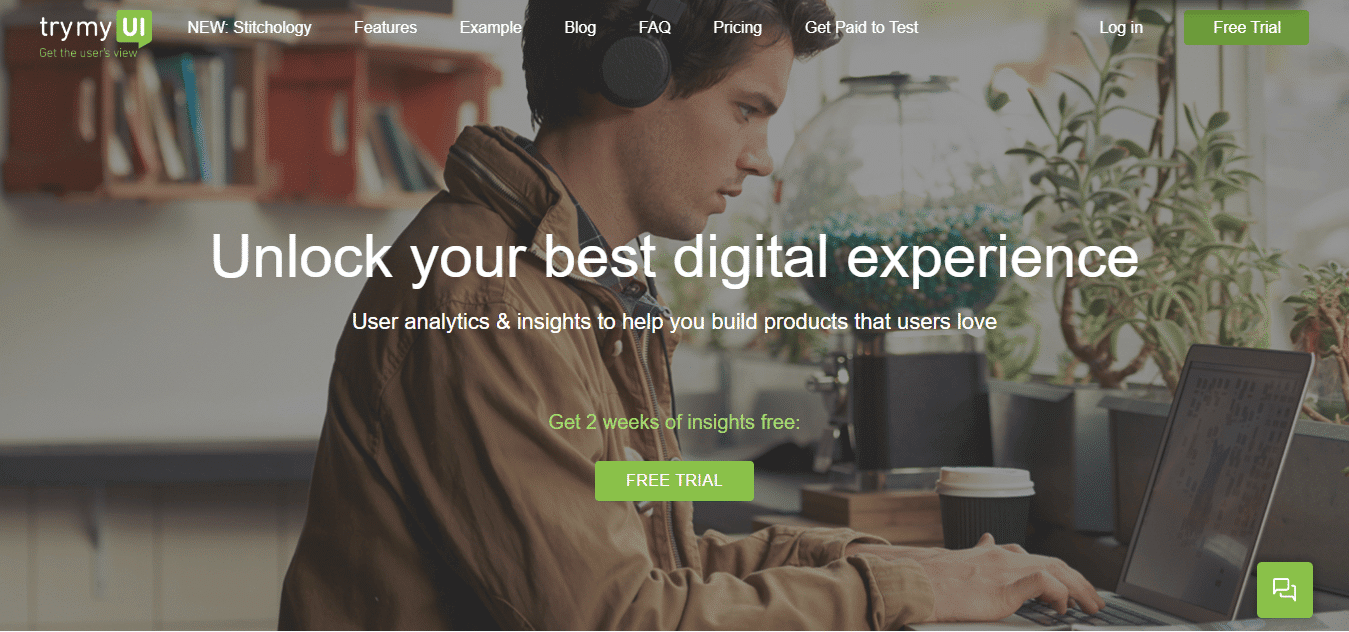 TryMyUI offers the options to test all sorts of wireframes or prototypes in remote studies.
This platform allows you to use their participant databases or bring your own.
I prefer going with their database because it provides an audience unfamiliar with your website, and you get good feedback.
Other features;
Test setup

User narrated video

Written post-test survey

Video transcription, etc.
How To Run A Website Analysis
We've come a long way in figuring out the different types of website analysis and various tools you can use to make your analysis easier and more effective.
In this section, we're looking out how to run a website analysis. If you're new to this, follow this section keenly and implement. Suppose you've been running website analysis before; you can still pick a thing or two.
1. Define the focus of your website analysis:
It's advisable to conduct regular analysis of your website across the different types of website analysis, but doing this without a goal or focus is setting up your analysis for failure.
Maybe you recently noticed a drop in page rankings for some of your web pages or higher cart abandonment rates; these are good enough baselines to start a website analysis. 
If you don't have a clearly defined analysis goal, you risk searching for a needle in a haystack i.e; you don't know what you're analyzing for and how to get it. 
2. Create an analysis roadmap:
The next step after creating your analysis goal is to define a roadmap. Included in this step is having benchmark data from your niche on the conversion rates look like. 
This helps you determine what exactly you hope to achieve from your analysis. 
The next stage in this step is to create a rough step-by-step plan on how you expect your ideal audience to move through your funnel.
It's advantageous to get as precise as possible in each step and start as early as possible in your conversion funnel. 
3. Collect and analyze data:
Your website analysis goal is set; you've mapped out the ideal customer journey, and now it's time to use the tools already discussed to collect data on your website visitors.
Note that the data you collect is dependent on your analysis goal. If your analysis goal is to improve SEO rankings, you may analyze keyword rankings, CTR, impressions, etc.
4. Work on loopholes:
After reviewing the data and seeing what's working and not working too well, it's time to double down on the areas that need improvement.
Working with the example from the previous point, if your analysis goal is to improve SEO rankings, you might find that you're getting lesser impressions on your content or a higher bounce rate on articles. 
You can now work on ranking for more relevant content that brings in the right traffic to your website. 
5. Make website analysis a habit:
Now you know the steps to take to analyze your website, but this is not where the talk ends for you. 
For your website to remain relevant to visitors and rank on Google, you must consistently have different analysis goals you're trying to improve.
This way, your website is delivering the best experience possible. 
Competitor Website Analysis: Yes or No?
You'll notice a divide online about competitor website analysis if you've researched this topic.
For some, it's a necessary part of website analysis; for others, it's a different topic all in itself; just focus on your website and how to improve it across different areas.
We can agree that conducting a website analysis is not an activity that's a walkover in the park.
Since this is true, will it be okay to add the task of conducting competitor website analysis?
Logically looking at it, in your niche, you've got competition that your audience visits their website to browse and even purchase from. 
Following the same logic, it'll be in your business interest if you occasionally conduct competitor website analysis to have a peek at your competitor's strategy.
Here are three areas you can study on your competitor's website from;
1. Organic traffic: 
Many businesses rely on organic traffic to drive long-term growth and repeat online visitors. Understanding your competitor's SEO and SERPs ranking helps you discover keywords and content you can rank for to attract more relevant traffic. There are several tools you can use here like Ahrefs we've looked at before, and Semrush.
                                                                      (courtesy Semrush)
2. Customer demographics:
Getting an insight into your competitor's customers gives you ideas of an underserved segment of customers in your niche or a market no one is yet to consider. With tools like Similarweb, you can see your competitor's global ranking, audience demographics, interests, etc.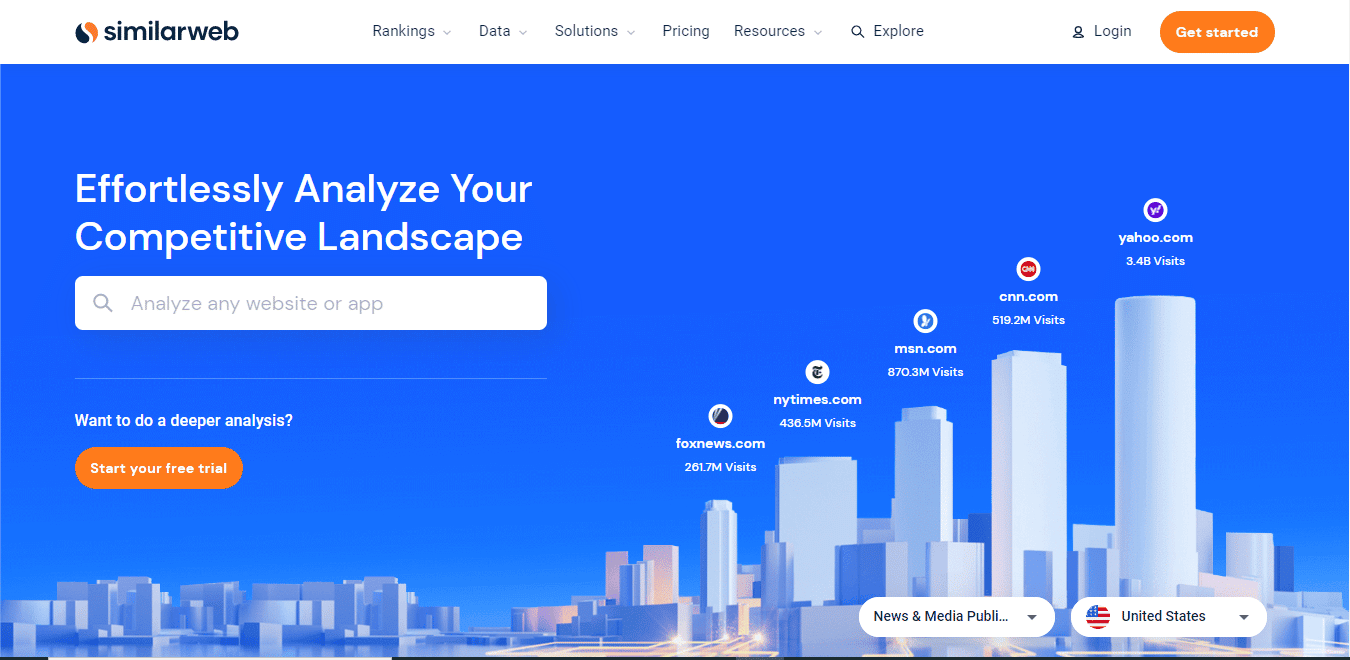 (courtesy similarweb)
3. PPC:
A lot of businesses run ads to supplement their organic efforts. If your competitors have seen good progress in their campaigns, you can study their ad funnel, creatives, audience segment, etc. Focusing on these areas can help improve your paid campaigns initiative too.
An amazing tool you can use here is iSpionage. You can see how many PPC ads your competitors are running, for how long, which keywords they're bidding on, etc.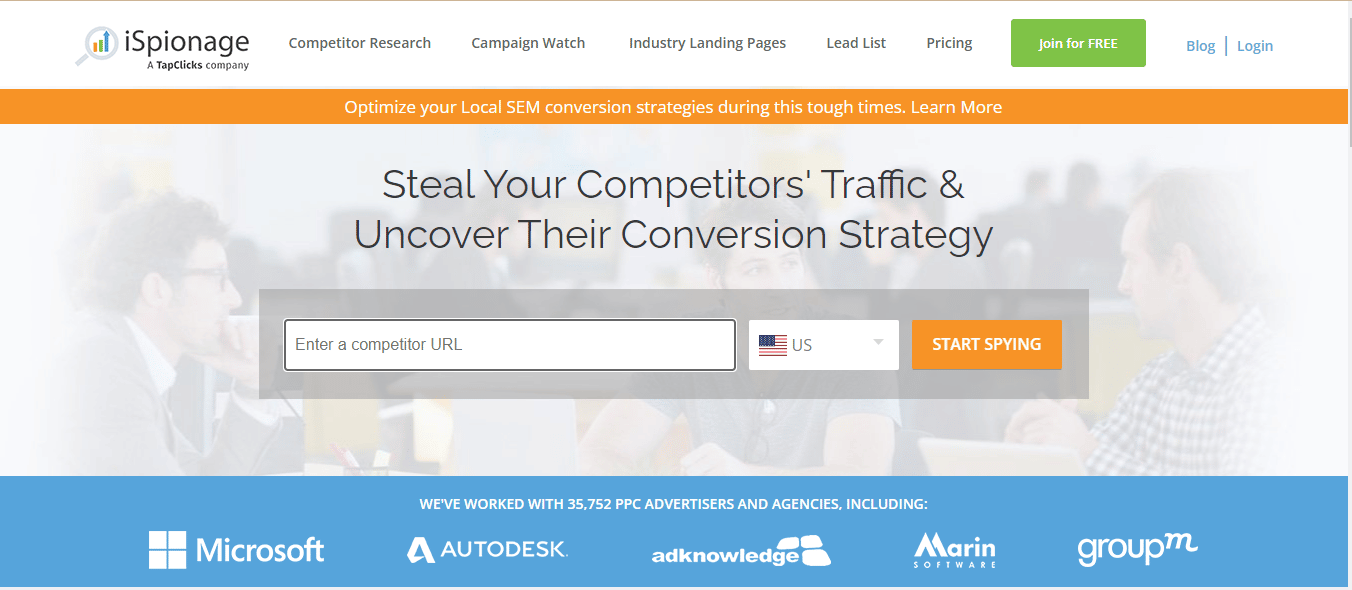 (courtesy iSpionage)
Wrapping Up
To stay ahead of the competition and every changing trends, website analysis is a must for your business.
Never forget, you don't carry out a website analysis for analysis sakes; you must have a goal in mind, something you want to improve.
This way, you keep your customers and online visitors satisfied, and your website and content continue to rank in search engines.