A Guide To Creating Effective Website Polls That Increase Conversions

Over the past few years, the use of websites polls and surveys has become excessive and disruptive yielding valuable feedback. The reality is, many people are annoyed by them. However, there aren't many ways to capture real-time responses while the customer is shopping or subscribing, or just browsing a site.

At Invesp, we see value in periodically capturing customer feedback, and this is why Khalid says this;

Polls are effective in their own way – they provide few data points from a large sample of people. So, they have their place in the optimization process. You just have to make sure that they are a small portion of the qualitative (user) research.

But whenever we run a poll, we do not just go in blindly —our polls are well-thought-out and only appear to customers for a limited time.  We are extra considerate of our timing and we make sure that we run them only when it is necessary.

How do we determine the right time to run an online poll, you may wonder? 

Well, if the user data gathered from other CRO techniques require further investigation —we turn to polls for immediate feedback. Generally speaking, our marketing strategy is data-driven,  data doesn't simply map our user research but creates it.

In fact, in everything we do, we take a data-driven approach. Our belief is that: anything backed by user data is worthy of our trust —not unconditional trust but certainly more trust than we'd afford our instincts. 

Data obtained from other user research techniques is the driving force behind the poll questions we ask our visitors. And this has proved to work for us. In fact, it's safe to say that effective poll questions depend on good research and good research has to be backed by data. 

So, regardless of who you are in the hierarchy of your company's marketing team, you need to learn how to write poll questions based on what the data from other CRO user techniques has revealed to you. And if you do not know how to do that, well, the time for excuses is over —this article will walk you through it.  

Poll questions: where to begin

Writing poll questions is not about brainstorming a list of questions and typing them out on the poll software you intend to use. The process is not a pushover, prior to the exercise, a lot of research has to be done. Most Digital Marketers begin thinking about writing poll questions the very moment they need immediate feedback. 

But that's far from the best way of coming up with poll questions. 

Instead, you need to have done enough research beforehand to enable you to come up with effective questions that will guarantee actionable feedback. The first question you need to ask yourself is, "What kinds of insights do we want from this poll?" 

To answer this question, take a step back and consider other CRO activities — Heuristic Evaluations, Analytics assessment, Heatmap, and Video Recording Analysis, Usability Testing, and customer interviews. The information that we derive from these activities allows us to make assumptions that are then further confirmed through polling.

For instance, after conducting 10 customer interviews, most respondents say that they typically go through a job change before subscribing to a specific service. In order to confirm this over a wider range of customers, a poll could be launched to ask if customers have recently experienced a job change.

Understanding who you are polling

Casting a wide net is never a good idea with polling. You need to determine the goal —who you are targeting with the poll (members, nonmembers, certain demographics, etc. 

Assuming that the poll is to be set on an e-commerce site, do you know the buyer's journey stage that your targeted audience is in? It may be time-consuming upfront to track your visitors' activities on your websites, but digital marketers need to understand the website traffic in relation to where visitors are in the buyer's journey so that they can write poll questions that resonate with visitors. 

As you may know, at any given time, your web visitors are all at different stages in their journeys towards a purchase. People do not always follow the sequence of the buying journey, some visitors may skip other stages, and this makes this process a bit challenging. 

With that said, here are the five stages of the buyer's journey are:

Awareness stage

Consideration stage

Decision stage 

Action stage

Post action stage  

How then do you decipher the buyer stage that your web visitors are in? 

Well, Hubspot suggests this: 

Segment and report on the different types of website traffic, you can create a funnel-type dashboard to see your entire pipeline segmented by buyer's journey stage. 

Here is a brief discussion on how you can tell what stage of the buyer's journey your website visitors are in. 

Awareness stage: most of your visitors are in this stage. They are aware of the products or services you are offering. So when they visit your website, they interact with your content, searching and looking for answers. 

Consideration stage: the amount of this type of website visitors is significantly lesser than those on the awareness stage. They usually visit your product pages, benefits or features pages and the "About Us" page. 

Decision stage: this kind of visitors spend time at your pricing page, visit the "Contact Us" page and go through your case studies deciding whether to make a purchase or not.

Action: these visitors know your product or service and they know exactly what it would take to become a customer. They are easy to identify because they complete a purchase. 

Post-action stage: this depends on the products you are because some products are a once-in-a-lifetime purchase. In such cases, you do not have to expect customers to come back.   

If you do not know the phase that your targeted audience is in, you may be at risk of asking the wrong questions, asking the right questions to the wrong users, or even worse, setting up a poll on the wrong page. 

Now that you have a clearly defined goal and you have figured out the phase which your targeted visitors are in, then you have to determine the type of poll you intend to run. Generally, there are four main types of polls: 

A poll that appears seconds after page loads

A poll that appears after a short delay. 

A poll that appears when the user intends to exit the page by closing the browser tab. 

A poll that appears when users reach the bottom of the page. 

 

 

Data-driven poll questions  

Most of Digital Marketers are still challenged when it comes to writing effective data-driven poll questions. Much of that challenge can be traced back to a failure to collect and use data to inform your user research techniques.  

The truth is, poll questions shouldn't be crafted based on gut-feelings or assumptions. It's much more effective to let your users' behavior drive the creation of your poll questions — or else you risk coming up with irrelevant questions that visitors don't really relate to. And if you are aiming to get genuine valuable feedback from your website visitors, the data you use to write poll questions has to be accurate as well as relevant to your goals. 

Single Grain gave a sweet explanation of data-driven approach: 

The data-driven approach focuses on creating high-quality posts that solve the audience's problems or issues they care about by offering proof and backing up every claim with scientific findings, data, and up-to-date research.

Crafting data-driven poll questions doesn't have to be overly complicated. Often times, the power of data is limited to measuring the effectiveness of campaigns and tracking how health the brand is, but smart Digital Marketers know that data can give you ideas on how to craft poll questions. 

Having said that, here are the different types of poll questions: 

Poll questions on motivators

Poll questions on barriers 

Poll questions on hooks 

Poll questions uncovering missing content 

Poll questions that solicit feedback 

Poll questions on satisfaction 

Poll questions on motivators

Basically, motivator questions can help you understand why are people coming to your site. The feedback you get from these types of questions helps you know where your real value as a brand is.  

Allow me to share with you a short story: I remember sitting aside two of my colleagues, a two months ago, and watching hundreds of session replay videos of a website of one of our clients in the e-commerce space. The aim was to see if users were seeing the CTAs on the site. 

So, as we watched the videos, we noticed that some users were scrolling aimlessly without clicking on any button. Some visitors would just open a page, and that's it, no mouse movements —if you ask any optimizer, such behavior is suspicious. I mean, imagine someone walks into your store and suddenly they stand still for quite some time. 

After having seen such surprising behaviors, we were curious and we wanted to understand the motives. To do this, we set a poll that asked visitors to give an explanation of why they were on the site. 

  

One thing about using data is that it guards against biases.  Odds are extremely good that we would have tailored a completely irrelevant question that would have led us to get misleading feedback, thanks to session replay data. 

Knowing the answers to these questions will not only help you to understand certain user behavior, but you will be able to uncover the hidden value of your client's business. 

Poll questions on barriers 

There are several reasons that may cause visitors not to convert on a website. Fears, uncertainties, and doubts also make the list. Polling your visitors can help you to pinpoint the exact barriers they are facing on your site. Reducing their FUDs will not only earn you the trust of your customers, but it can also ultimately increase your conversion rate

Suppose you are going through the reports on Google Analytics and it reveals to you that a number of visitors are exiting your website in one of the funnel pages. Chances are, you will assume that there is a usability problem. 

But to confirm this assumption, you can launch a poll to ask your customers if there is anything preventing them from making a purchase or if there is anything on the site that doesn't work the way they expected it to.

This poll can be set on the exact funnel page with the highest exit rate. From the responses you get, you can come up with an optimization solution by implementing the customer's recommendations. 

Depending on what your qualitative or quantitative data tells you, here are some of the poll questions on barriers you can use: 

Is there anything preventing you from completing your purchase?

What's the one thing that nearly stopped you from placing your order?

Was there anything about this checkout process that we should improve?

What prevented you from doing what you came to the site to do?

What was your biggest fear or concern about using us?

What was your biggest fear or concern about purchasing from us?

If you did not make a purchase today, can you tell us why not?

What would've convinced you to complete the purchase of the item(s) in your cart?

Do you have any questions before you complete your purchase?

What could we do to make our website more useful?

Is there anything on this site that doesn't work the way you expected it to?

Poll questions on Hooks

Hooks are the exact reasons why your visitors prefer buying your products rather than from your competitors. So poll questions on hooks seek to reveal the reasons behind the purchase. 

Answers to these questions can give crucial insights about key features of your products that got them hooked, the valuable persuasion techniques that you were not aware of and they can also help you identify areas of improvement.  

To make you understand, let's say that a Google Analytics report indicates that most of your conversions, this week, were made by returning visitors. In such a case, you may need to ask your visitors: Why did you choose to buy our products over others? Or this: What is the thing you like the most about our products?

Notice one thing, both questions are facilitated by the information gathered from GA. The questions are targeted towards specific customers who have made a purchase. If it wasn't for the data we saw in GA, do you think we may have thought of asking such questions? 

Polls uncovering missing content

One of the worst mistakes you can make as a Digital Marketer is assuming that the information you are providing on your site is enough. The truth is, you can't be so sure unless you get a confirmation from the exact people who use your website.   

But you can't just throw a question to them from nowhere. You can ask your visitors about missing content if you notice a suspicious behavior may be when assessing other CRO activities. 

To show you what I mean, let's say you are conducting a usability test, and you notice that some of your participants are struggling to find the information you tasked them to find. But in order to see if other users are facing the same challenge, you can launch a poll on your website asking more visitors if they are able to find what they are looking for. 

From this kind of polls, you are likely to get shocking responses —as some people may say that they are not seeing the information which is clearly shown on the page. 

Below is a list of some of our favorite questions that we use on polls that aim to unveil the missing content. They may not work for you unless they are backed by the data derived from other CRO activities.  

For category pages:

What other products would you like to see us offer?

How can we enhance the selection on the page?

Were you able to find the products/information you were looking for?

What other information would you like to see on this page?

Do you use the filtration to look for the items you want on the page?

Is the filtration on the page easy to use?

For Product Pages

What other information would you like to see on this page?

Is the description and product information sufficient on this page?

Are you able to locate all the information you need on this page?

Are the images sufficient for the product?

What can we do to improve this page?

Poll questions that solicit feedback

A poll question that solicits feedback is exactly what it is —they ask visitors about their opinions on a specific feature, product or service. 

Digital Marketers and Salespeople usually use these types of questions when they are not sure about the quality of their services or when they have introduced a new feature on the site. 

For instance, suppose you have done a heuristic assessment of your website's user interface, and you have detected some usability issues that you think your users are facing when they are interacting with your site. But to be sure, you can run a poll that asks visitors a question like this: what can we improve on our site to make it more user-friendly? 

Or maybe let's say your website provides three services, and the Google Analytics data reveals to you that users are acquiring two services. You may consider discontinuing offering the service that is not getting much attention, but before you and your team make any final conclusions, set a poll and ask for your users' feedback. In this scenario, you can ask this question: 

How would you feel if we discontinued offering [service name]?    

Poll questions on satisfaction 

Poll questions on satisfaction are meant to solicit responses that show what visitors are probably thinking about your website. By asking these types of questions, you can also get to know if your current customers are going to recommend your products or services to their friends.

But in order to ask these questions, it's best if you look into your analytics data and see what is the percentage of new visitors vs. returning visitors. If the data shows a low percentage of returning users, then you have to further investigate by launching a poll that asks this question: does the content on our website meet your expectations? 

 Here are some of the questions you can use to measure customer satisfaction: 

How likely would you recommend our product/service to your friends?

Could you please rate your website experience today from 1 (poor) to 5 (very good)?

How did you enjoy your website experience today?

Did our website meet your expectations?

Is there anything on this site that doesn't work the way you expected it to?

Poll questions to validate data findings 

One of the more important roles for polling at Invesp is when we detect there is a particular trend in data and information customers are providing and we need to validate it. 

For example, for every project, we conduct interviews with customers. For one particular client, the customers spoke of the competing elements when determining the reason for the purchase, as well as the emotional connection that leads them to subscribe to our client's service. 

We only interview a handful of customers, so in order to validate the information we run a poll to understand whether or not the majority of customers share the same experiences. We can then safely use the information in marketing materials and CRO changes on the site. 

Wrapping up…

So, there you have it. Yes, poll pop-ups may be annoying, but they don't have to be, you just have to be strategically about how you come up with them and where you place them. Allow data to take the lead, then you will most likely get useful insights. There is actually a ton of data to draw from when working on poll questions.
Simbar Dube
Simba Dube is the Growth Marketing Manager at Invesp. He is passionate about marketing strategy, digital marketing, content marketing, and customer experience optimization.
View All Posts By Simbar Dube
Join 25,000+ Marketing Professionals
If you enjoyed this post, please consider subscribing to the Invesp blog feed to have future articles delivered to your feed reader. or,receive weekly updates by email:
Connect with us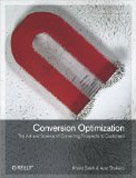 Conversion Optimization
The Art and Science of Converting Prospects to Customers
By Khalid Saleh and Ayat Shukairy