Reading Time:
13
minutes
Global ecommerce retail sales are projected to hit $9.6 Trillion.
This has prompted many retail businesses to move some of their business online (DTC) to get a piece of this revenue.
One of the common questions being asked is – which website builder is the best for e-commerce?
Two of the biggest platforms easily come to mind – WooCommerce and Shopify.
While both platforms are amazing in their rights, they outshine each other in specific categories.
In this article, I'll compare Shopify and WooCommerce head-to-head, and I'll take a deep dive into looking at their pricing, apps/integrations, themes, customer support, analytics, etc.
Introduction To Shopify (a quick overview)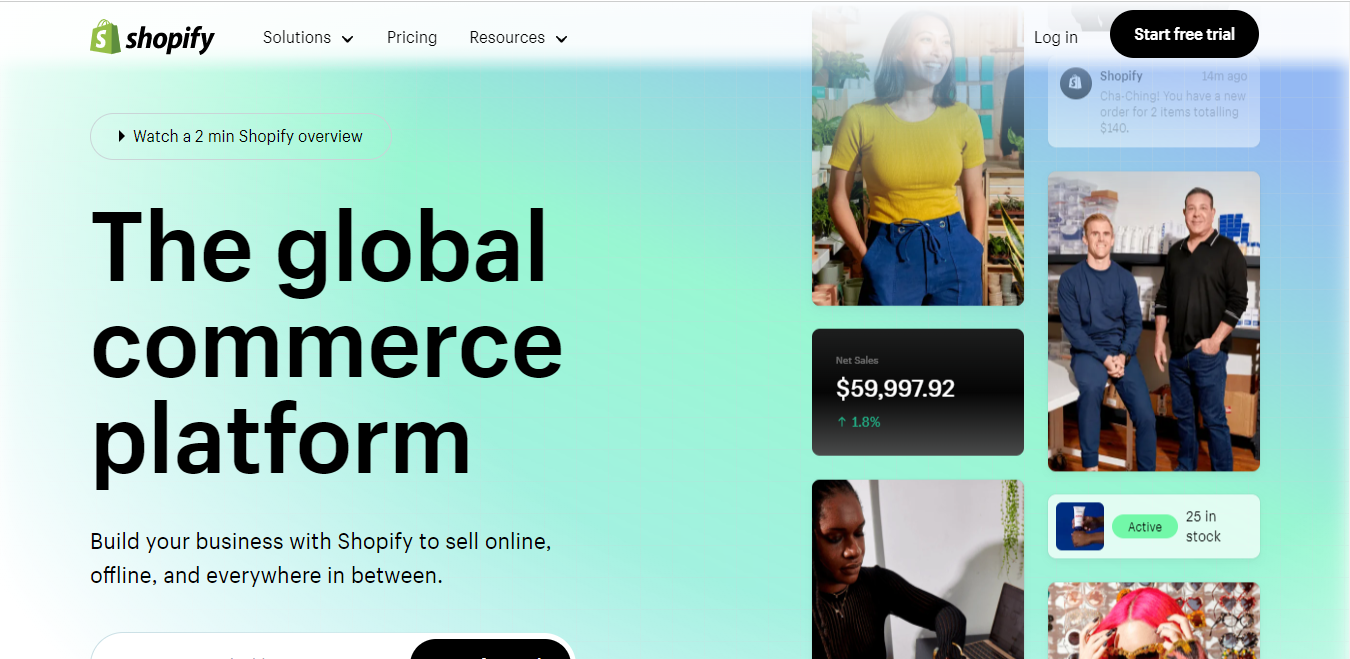 Shopify is an all-in-one e-commerce platform allowing businesses to create and manage online stores. It offers a variety of features, such as customizable templates, payment and shipping integrations, marketing tools, and customer management capabilities.
Shopify is designed to be user-friendly and accessible to businesses of all sizes, from small startups to large enterprises. It offers various pricing plans to suit different needs and budgets, as well as a range of third-party apps and integrations that can be used to extend its functionality.
Overall, Shopify is a powerful and flexible platform that can help businesses of all types and sizes to establish a successful online presence and grow their sales.
Shopify was founded in 2006 by Tobias Lutke and Scott Lake. According to BuiltWith, Shopify has 4 283 549 live sites and an additional 2 286 892 sites that used Shopify historically.
Did You Know? – Shopify Capital was launched in 2016, and since then has provided over $2 billion in funding to Shopify merchants, with a maximum advance of $2 million.
Introduction To WooCommerce (a quick overview)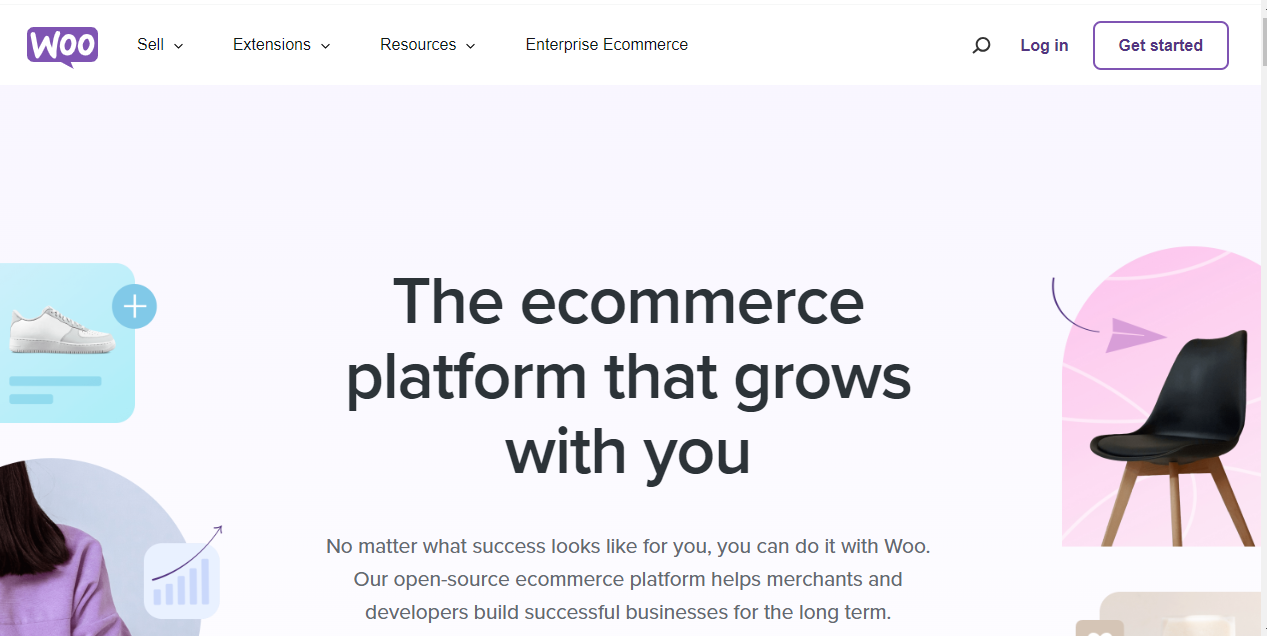 WooCommerce is a leading eCommerce platform that empowers businesses large and small to build, manage, and scale their online stores with ease.
WooCommerce prides itself as an open-source platform that helps merchants and developers build successful businesses for the long term.
From customizable templates, advanced reporting capabilities, multiple sales channels, and secure payment processing, WooCommerce offers a one-stop shop for budding entrepreneurs and businesses alike.
WooCommerce was launched as a plugin on September 27th 2011. WooCommerce was first developed by WordPress theme developer WooThemes, who hired Mike Jolley and James Koster, developers at Jigowatt, to work on a fork of Jigoshop that became WooCommerce.
Currently, WooCommerce has  6,138,002 currently live websites and an additional 2,951,687 domains that redirect to sites in this list. 7,713,555 sites that used this technology previously
Did You Know? – There are 980 WooCommerce plugins in the WordPress directory.
Shopify vs. WooCommerce: Which is the best option?
When deciding on which ecommerce platform to host an online store, there are a couple of criteria businesses look at, and it's based on those categories I'll be comparing Shopify and WooCommerce.
SHOPIFY
WOOCOMMERCE
Pricing

$5 for starter, $24 for basic, $69 for Shopify, and $299 for advanced (all billed annually). $2000 for ShopifyPlus. Contact sales for commerce components.

Free to install. Transaction-based, no monthly fee.

Apps/Integrations

8000+ apps on the store (free and paid)

813 apps (free and paid)

Transaction Fees

Free for Shopify Pay, then

you will be charged a 2% fee on all Basic Shopify plan transactions, 1% on the standard Shopify plan, and 0.5% on the Advanced Shopify plan.

WooCommerce does not have transaction fees for third-party gateway payments, unlike Shopify, making it better value for money.

Design/Themes

70 paid-for themes give Shopify a more curated, stylish look 

Limitless customization – as an open-source platform, you can use code to customize your store to your heart's content.

Storage and bandwidth

Unlimited across all plans

Varies, depending on your WordPress plan

Security

Free SSL certificate on all plans

You will have to acquire all the relevant ssl certificates yourself.

SEO

SEO features are decent but not comparable to the wealth WooCommerce has.

WooCommerce is code-optimized for SEO, and has a ton of great plugins as well as great guides to make you an SEO pro.

Customer Support

24/7 support – have your issues resolved around the clock to keep your customers and sales figures happy.

They offer 24/7 live chat and phone, with an expansive knowledge center.

Sales Features

Shopify has built-in abandoned cart recovery, discount codes, unlimited products, a website and blog, and over 100 payment options,

Accessing sales features will require plugins and extensions, some of which can cost.
Shopify Vs WooCommerce: Pricing
When you navigate to Shopify's pricing page, you'll see six pricing plans broken into two categories.
The first pricing category contains the basic plan;
 $32 monthly but $1 for the first three months. 

Basic reports.

Up to 1000 inventory locations.

Two staff accounts.

You can add unlimited products to your store.

Multiple sales channels.

247 support.

Automatically send abandoned cart emails to shoppers

Gift card available.

Free SSL certificate

Translate your store into multiple languages.

You can set different prices for the same product across several international markets.

You can filter and group your customers into various groups and segments.
The second plan in this first category is named Shopify, and it includes everything above plus;
$92 monthly, $1 for the first three months.

Professional reports.

Up to 1000 inventory locations.

Five staff accounts.

Automate manual tasks and build workflows.
The third plan in this first category is named Advanced, and it includes everything in the first two plans plus;
$399 monthly, $1 for the first three months.

Custom report builder.

Up to 1000 inventory locations.

15 staff accounts

Third-party calculated shipping rates.

You can estimate and collect duties and import taxes at checkout to give customers total cost clarity and reduce your risk of returns and parcel refusals.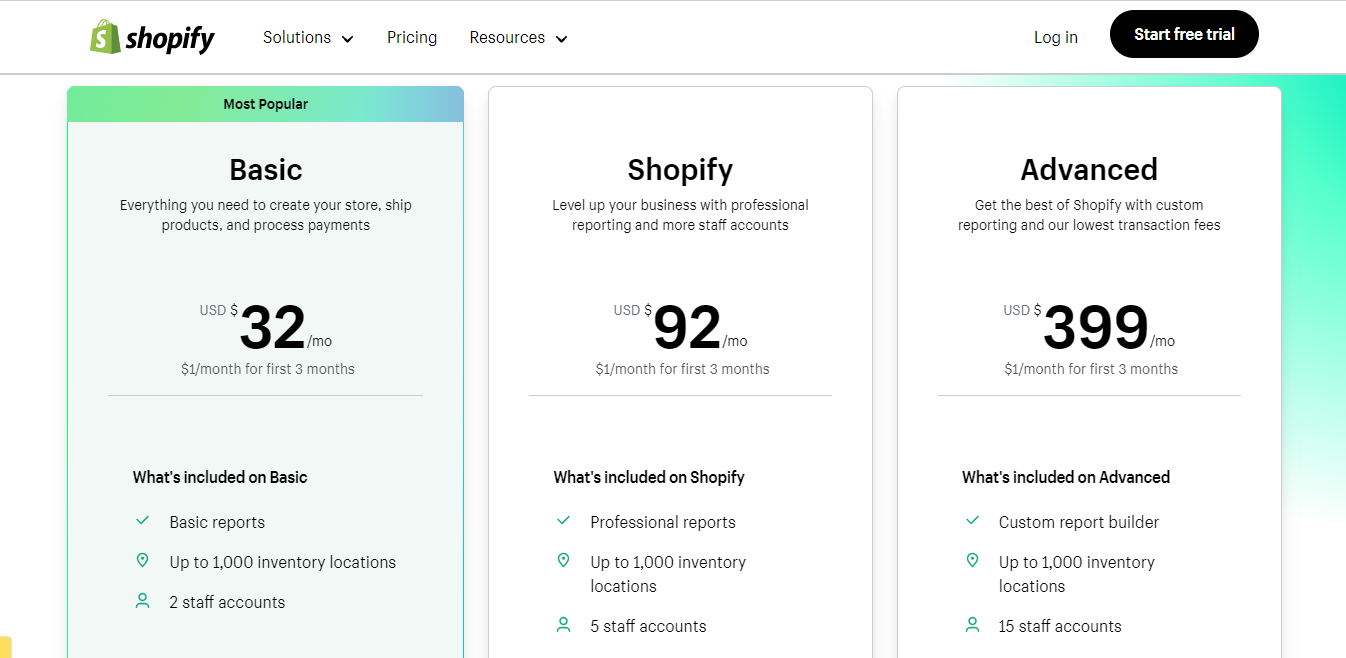 The second category of pricing plans starts with the 'Starter package.'
Get three months of the starter package for $1, and then monthly, it's $5.

Sell products through products and messaging apps.
The second pricing plan in this category is Shopify Plus.
Starts at $2,000 monthly.

24/7 priority technical support by phone, email, or live chat

Platform knowledge and industry insights through the merchant success program

Personalized migration, launch, and account management support at no extra cost

Platform customization with over 8,000 apps and hundreds of Shopify Plus Partners and Certified Apps.
The third pricing plan in this category is the Shopify commerce components.
Pricing is fixed on the components you want in your store, so you need to contact sales for more details.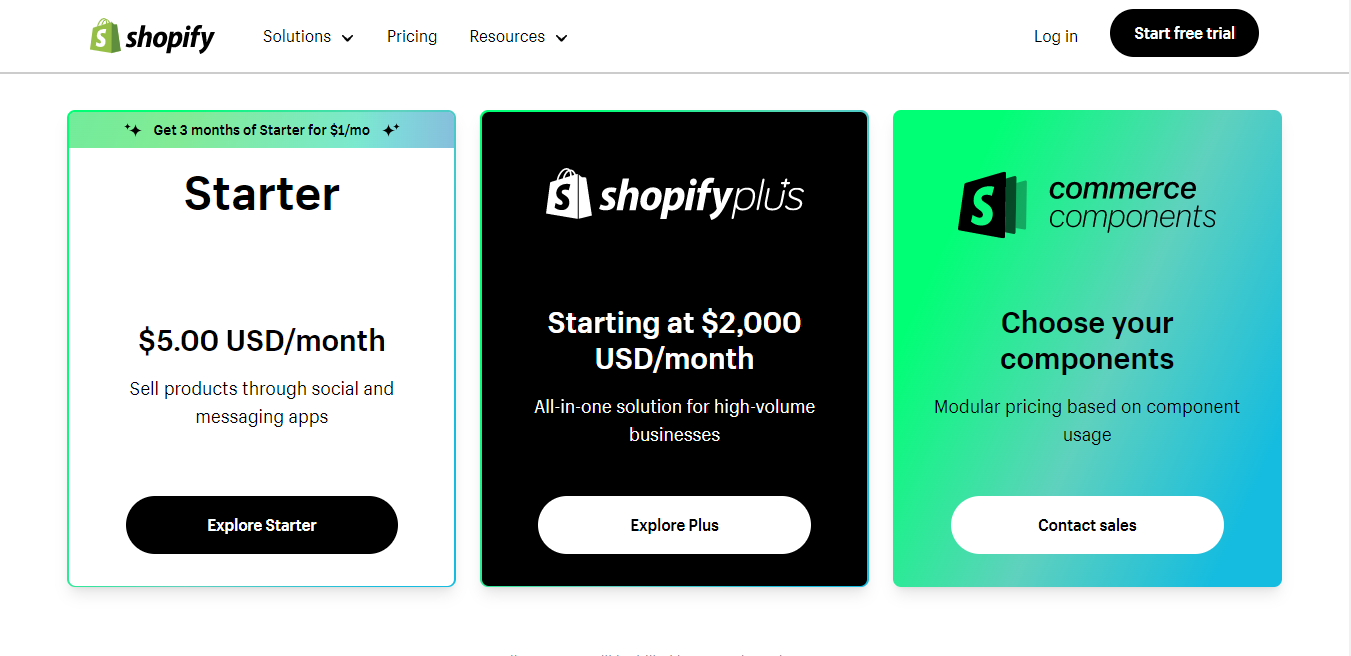 Next up is WooCommerce.
WooCommerce is open source which makes it free to install, but you need to pay for the following:
Hosting ($35 – $50/month)

Security ($0 – $200/year)

Domain ($10 – £20/year)

Extension fees ($0 – $100/month)
WooCommerce also provides enterprise-level price plans, which are only available via quote.
Depending on your unique needs, with WooCommerce, you can create an online store for a low cost. 
Verdict: WooCommerce wins on pricing
Shopify Vs WooCommerce: Integrations/Apps
In its app store, Shopify has over 8000 apps. Every app on the Shopify app store goes through a 100-checkpoint review before it's launched on the app store.
The reason for these apps is to add features and enhance store performance, but apps that work on the front end tend to affect page speed, which is an important factor for SEO. Keep that in mind when installing apps.
In Shopify's app store, there are premium apps and free apps.
Examples of free apps include Shopify Inbox, multi-currency converter Hero, Shopify Search, and Discovery, etc.

It also includes some apps that have a free plan and also paid plan at a certain threshold.
Examples include; invoice Falcon, Printify: print on demand, Zendrop, Klaviyo, and Mailchimp (all include free plans).
| | |
| --- | --- |
| Free Apps | Apps with paid plans |
| Shopify email | Loox product reviews and photos (14 days free trial) |
| Buy button channel | Spocket – US and EU drop-shipping  |
| CJdropshipping | DRINKS |
| Product review | Customily product personalizer |
| LinkPop | Twilio: Order alert and Bulk SMS |
| Shopify translate and adapt | Upcharge: Surcharge and fees |
Shopify groups its over 8000 apps into six categories;
Finding products

– to source for products.

Selling products

– to aid with selling the items in your store.

Orders and Shipping

– to assist with taking customer orders and shipping details.

Store design

– to enhance your store's look and feel.

Marketing and conversion

– to help with marketing and increase sales.

Store management

– to help keep the store safe and functioning optimally.
If you're looking for a particular app for a specific function, you can easily find the app because the category names are quite clear to understand.
Next up is WooCommerce.
As an open-source platform, WooCommerce relies heavily on extensions. There are 813 extensions, allowing you to build a bespoke website without many limitations.
There are a number of free and paid apps you can find on the WooCommerce app store.
Examples of free apps include; WooCommerce Google Analytics, WooCommerce Tax, and Stripe.
Examples of paid apps include; Product bundles, Checkout field editor, and USPS shipping method, etc.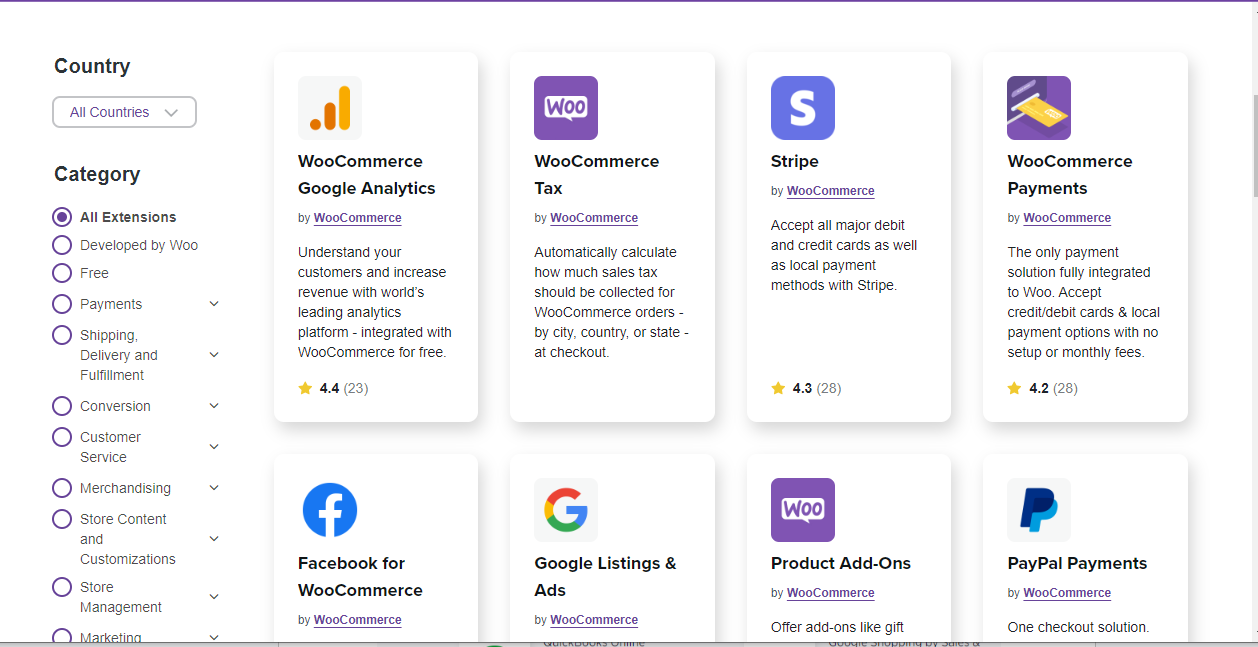 WooCommerce has its apps divided into 10 categories. When you click on any category, you'll see subcategories underneath.  The naming convention here is more specific and can help you find relevant apps faster.
Developed by Woo

Free

Payments.

Shipping, delivery, and fulfillment.

Conversion

Customer service

Merchandising.

Store content and customizations

Store management

Marketing
Verdict: It's a tie.
Shopify Vs. WooCommerce: Platform SEO
Every eCommerce store wants to make sales, so they run ads to bring in traffic. Media buying can quickly become expensive, especially if it's not done right, or you're missing some tips and tricks. 
This is where SEO comes in. SEO is not cheap, but when done correctly, it brings in that free organic traffic for as long as possible, unlike paid ads that can cut deep into your profits.
Shopify limits the editing of its URL structure, raising a red flag on how SEO-friendly Shopify is.
How a page's URL structure is defined helps with SEO efforts or makes it impossible to achieve.
By default, when you add products to a Shopify store, it includes the collection folder in the URL structure, which isn't SEO friendly.
Here's a rough example; 
https://deecream.com/collections/body/products/softening-body-lotion-rose
This URL structure type is horrible for SEO; some brands on Shopify, like Gymshark, have been able to correct this, and I'll show you how.
https://eu.shop.gymshark.com/products/gymshark-sharkhead-cap-terracotta-pink-ss23
To get this type of URL structure;
Start in your Shopify dashboard by going to Online Store > Themes > Customize > Theme Actions > Edit Code > Snippets > product-grid-item.liquid: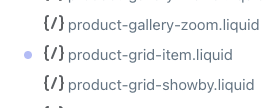 Then remove the text that says "within collection":

This should fix your URL link structure.
Note: Name your products based on a clear description of the product, making the URL more SEO friendly. Adding numbers or naming your products with numbers diminishes your SEO efforts.
Next up is WooCommerce.
WooCommerce is built using code optimized for SEO, and it's integrated with WordPress along with its impressive range of SEO plugins. 
You can dig deep and add detailed meta descriptions and titles to your pages to tell Google what they're about.
Some of our favorite SEO features include the ability to customize your URLs to help search engine users find your pages more easily and the excellent SEO guides and prompts throughout the building process.
Note: WooCommerce is a WordPress plugin, meaning you need to improve your overall WordPress SEO setup before moving on to WooCommerce-specific SEO tweaks.
Here are some SEO-friendly benefits of WooCommerce:
Analytics:

WooCommerce has extensive analytics and connects easily to Google Analytics, so you can blend first and third-party visitor data.

Content:

Easily mix WooCommerce's ecommerce functionality with WordPress' content management.

Organization:

Easily organize and manage with product categories, tags, and attributes. 
Verdict: WooCommerce has the better SEO setup for any eCommerce site.
Shopify Vs. WooCommerce: Platform Themes & Design
Looks aren't everything,  but they matter a lot regarding site design. Many site visitors judge a website's credibility based on its design.
Shopify has a total of 126 themes. 11 are free, and 115 are paid. Based on your industry/niche, the themes are broken into several categories.
Examples of categories include; arts and crafts, baby and kids, books, music and video, clothing, food and drink, etc.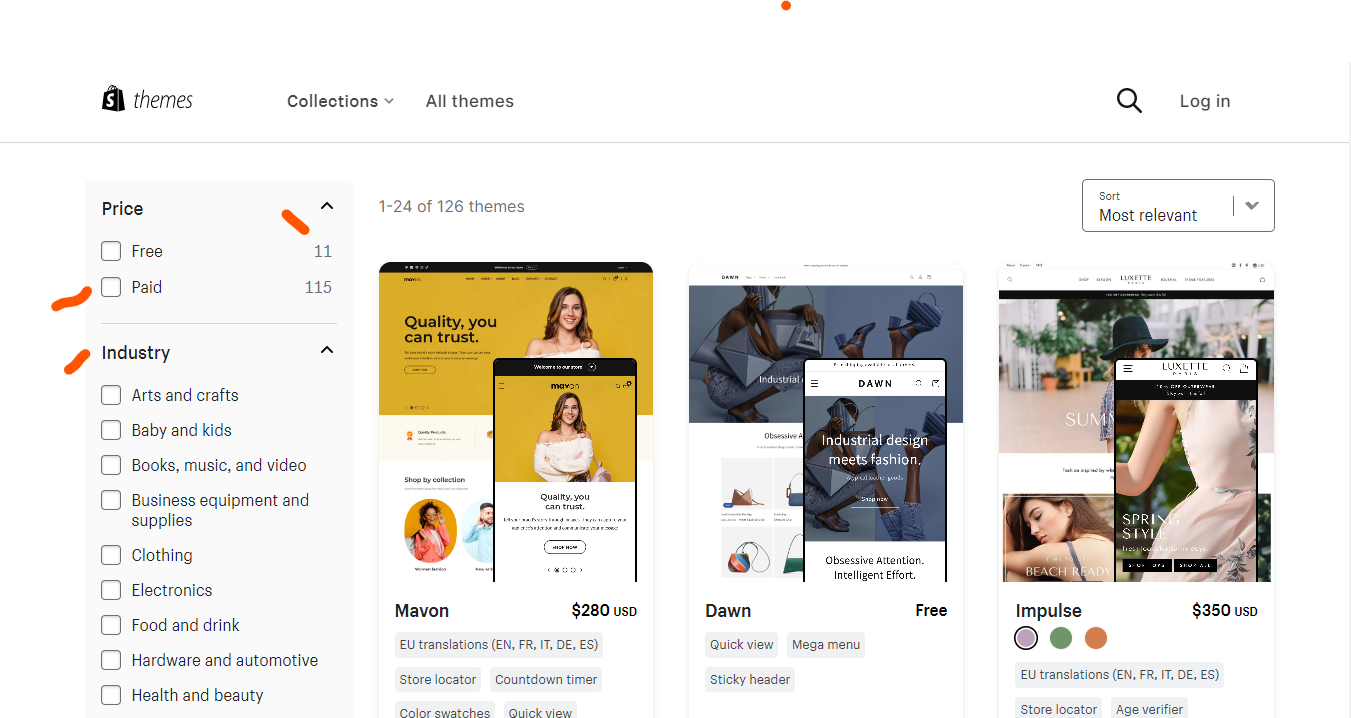 Examples of the free themes include; Refresh, Ride, Sense, and Dawn.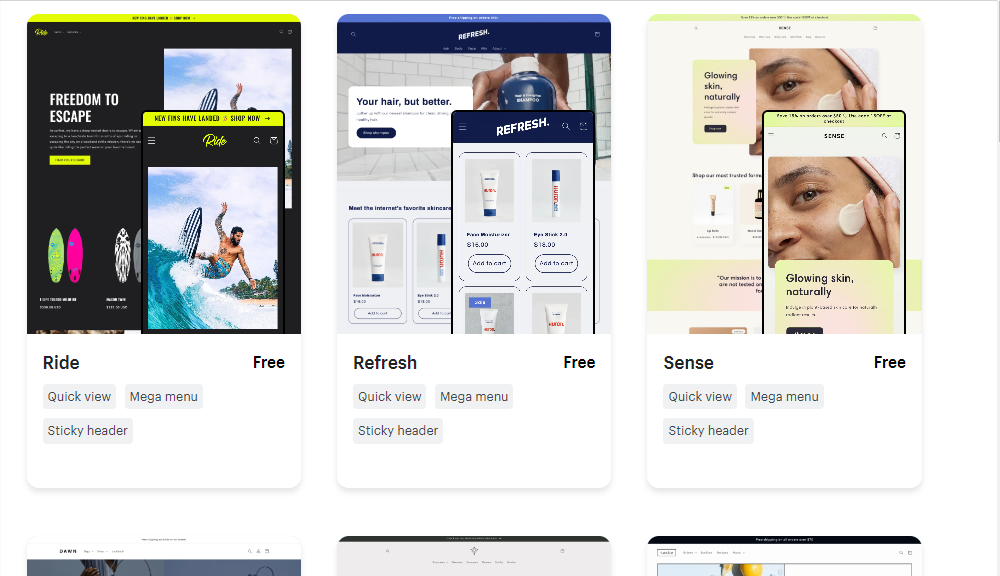 Examples of the paid themes are; Macon, Impulse, Impact, and Empire. With a price range of $180 – $380.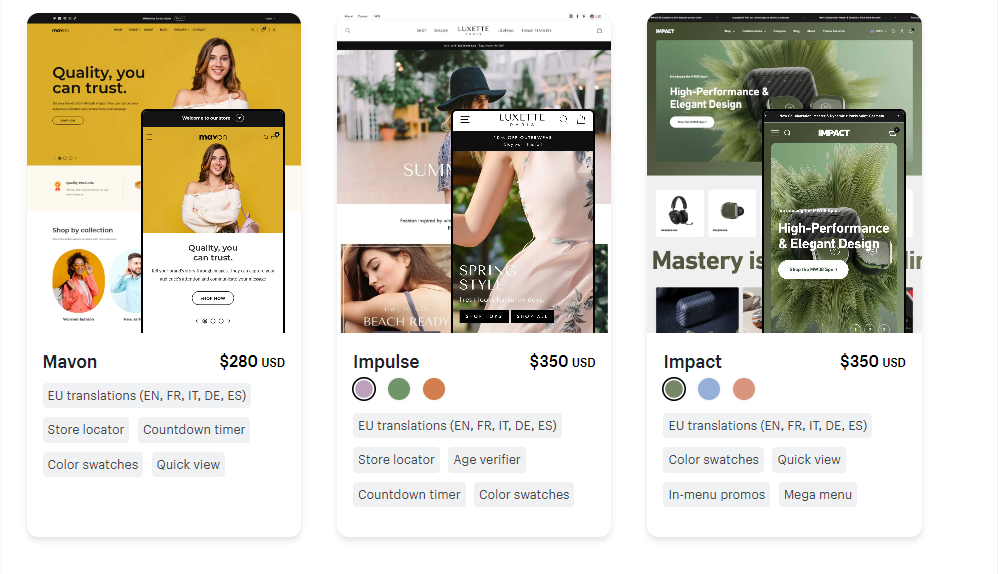 Some features of the paid themes include;
Sticky header

Back to top button

Color swatches.

Mega menu

Stock counter

Store Locator

In menu promos, etc.
The free themes on Shopify have limited customization options, unlike the paid themes, which support extensive customization such as adding animations, etc.
Next up is WooCommerce.
WooCommerce has a total of 73 themes; 3 are free, while 70 are paid. The themes in the WooCommerce store are broken down into three categories, block themes, free, and responsive.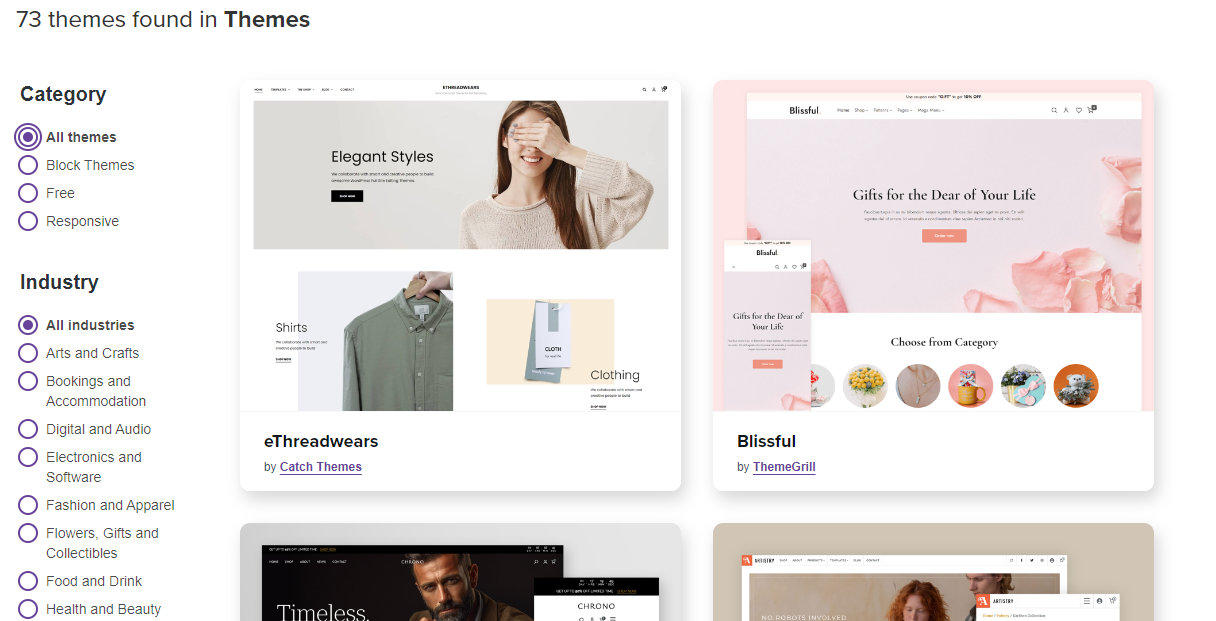 WooCommerce's entry theme, Storefront, is fully responsive on mobile devices. It also comes with a clean and fresh layout.
How good your design looks on WooCommerce depends on the hours you're willing to put in and your technical skill level.
With designers creating new themes for WooCommerce, the sky feels like the limit. Theme Forest, for instance, has over 1,000 specific ecommerce themes for you to peruse.
The price range of paid themes starts at $79 yearly.
Verdict: Shopify wins this section.
Shopify Vs. WooCommerce: Ease Of Use
Shopify is a hosted ecommerce platform. That means it takes care of many of the technical aspects of operating a store. Shopify has covered everything from your domain name and hosting (where your site lives online) to any security (SSL) certificates.
On top of that, with Shopify, you don't have to install, manage, or update any software. No need to worry about security or backups, either.
WooCommerce, on the other hand, has a steeper learning curve than Shopify. 
WooCommerce is a far more technical platform that will require a certain level of knowledge to use or a willingness to spend some time learning. 
Verdict: Shopify is easier to use
Shopify Vs WooCommerce: Payment Gateway
Shopify has its unique payment gateway called ShopPay, which is only available to stores in certain countries and it also boasts over 100 integrations with other payment gateways in the case where Shopify Payments isn't available.
Countries where Shopify Pay is accepted;
Australia

Austria

Belgium

Canada

Czechia

Denmark

Finland

France

Germany

Hong Kong SAR

Ireland

Italy

Japan

Netherlands

New Zealand

Portugal

Romania

Singapore

Spain

Sweden

Switzerland

United Kingdom

United States
To learn more about the specifics of each country: Supported countries
Shopify integrates with over a 100 payment gateways, and it's grouped into regions and countries.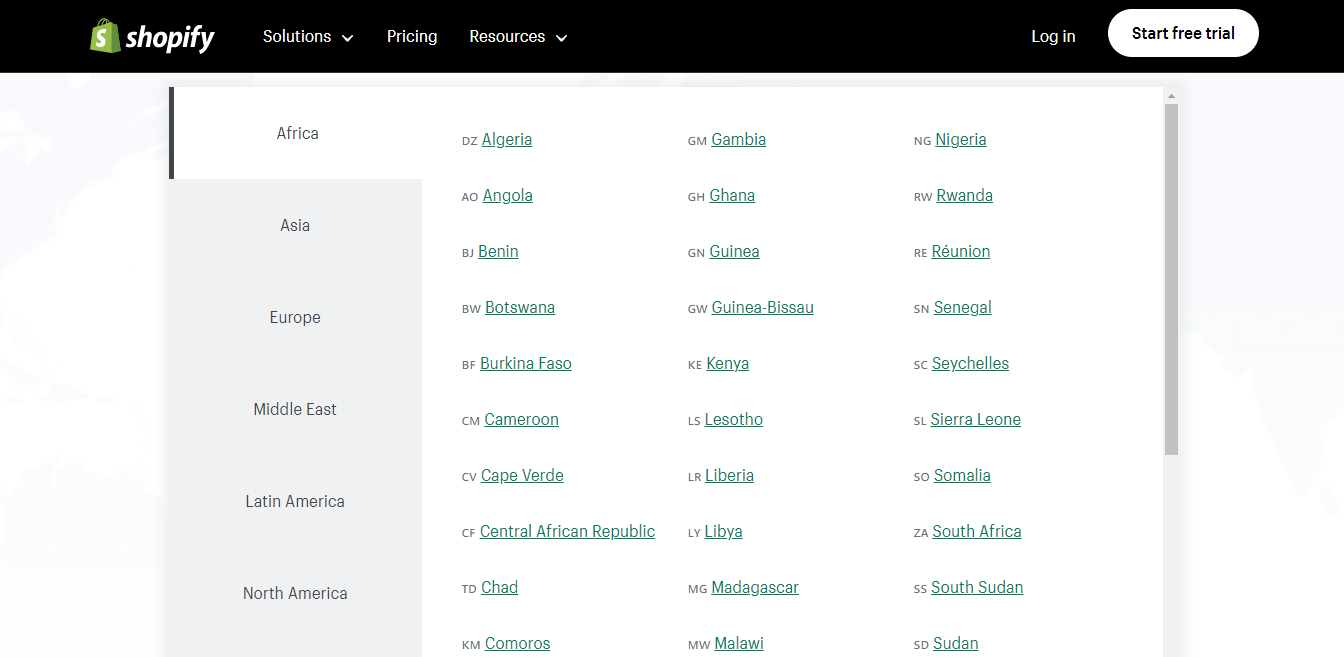 This means a payment gateway that works in Angola might not work in Nigeria.
Here are some examples of payment gateways integrations;
Skrill

Payoneer checkout

Fasterpay

Reepay Checkout

Revolutpay

Ocean payment

Bitpay

G2A pay
To learn more about the payment gateway per your country or region, use this link.
A major advantage of multiple payment gateways is that they allow shoppers multiple options instead of abandoning their carts.
Note: When using other payment gateway options, You will be charged a 2% fee on all Basic Shopify plan transactions, 1% on the standard Shopify plan, and 0.5% on the Advanced Shopify plan. If you decide to use Shopify Pay, you can avoid these transaction fees. 
Next up is WooCommerce
WooCommerce offers WooCommerce Payments as a payment solution, and you can receive payments directly from your online store's dashboard, but transaction fees will be deducted with each payment made.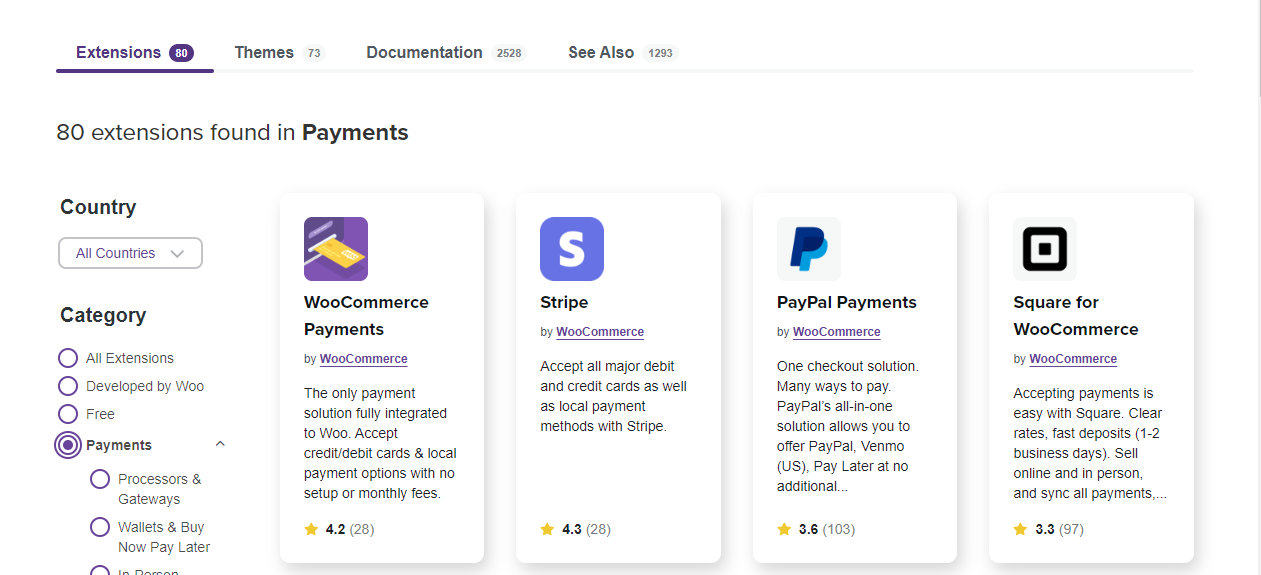 Like Shopify, WooCommerce payments lets you accept payments in multiple currencies and offers payment methods like Apple Pay and Google Pay.
Besides WooCommerce Payments, additional payment providers (both paid and free) are available in the WooCommerce extension store, like Stripe and Eway.
Under WooCommerce, the payment category is further broken down into subcategories like:
Processors and gateways

Wallets

In-person payments

Crypto payments.
Verdict: It's a tie. Both platforms provide ample payment gateways for their users.
Shopify Vs WooCommerce: Reporting and Analytics
Shopify has a reporting structure for all of its payment plans, from Shopify Lite up to Shopify Plus.
For Shopify Lite, you'll get;
Basic analytics page view

Finance reports (including taxes and payments)

Product analytics
For the Shopify starter plan, you'll get everything above plus;
Live view analytics reports.

Acquisition reports

Behavior reports (5/6)

Marketing reports (⅕)
For Shopify, you'd get everything in Shopify starter plus;
Order reports – helps you understand your store's order volume

Sales reports – you can view sales by months, by channel, etc.

Retail sales reports – if you sell in person, then you can view reports from the POS

Profit reports – gain insights into your costs, margin, and profits.

Customer reports – gain insights into who your customers are and how they interact with your business.
Advanced Shopify and Shopify Plus have the same features as Shopify above, including;
Ability to create custom reports
If you started using the Shopify platform with the basic plan, if you should upgrade to the Advanced plan, then your additional reports in this new plan will provide data from the time you started using Shopify.
This means if you started using basic Shopify in January and you upgraded in April to the advanced plan, you'll get additional reports starting from January.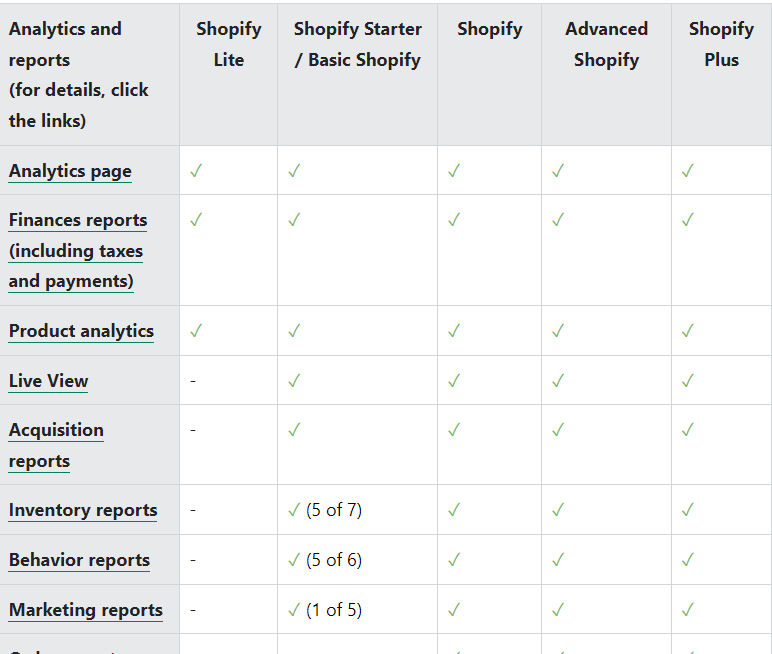 If your store's performance questions can't be answered with the data available in Shopify's analytics, then you can use Google Analytics. Google Analytics lets you track visitors, sessions, and other customer behavior in your store.
Next up is WooCommerce.
Since WooCommerce isn't based on paid plans, its analytics dashboard lets you track key metrics like sales, orders, and average order value. And you can tailor the dashboard to fit your store's needs.
Moreover, you can view reports like revenue, customers, and orders directly from your dashboard and download your data to CSV for further analysis.
There's also a host of analytics and reporting tools, such as Google Analytics Pro, in the WooCommerce extensions store.
Pro Tip: Google Analytics is a great tool for understanding your shopper's behavior on your website, creating custom segments, and doing a detailed analysis of where your shoppers are coming from, among many other capabilities. We strongly recommend you leverage this great tool to complement the WooCommerce Analytics capabilities.
Verdict: WooCommerce seems to have more functionality and ease of use than Shopify.
Shopify Vs. WooCommerce: Customer Support
Having access to support is crucial for any business's survival. The reason is simple; you don't know what problems you'll encounter.
Shopify and WooCommerce offer these same features when it comes to customer support;
Help Center
Support forum
Shopify's help center page is beautifully arranged into several categories and nice naming that makes it easy to find what you're looking for.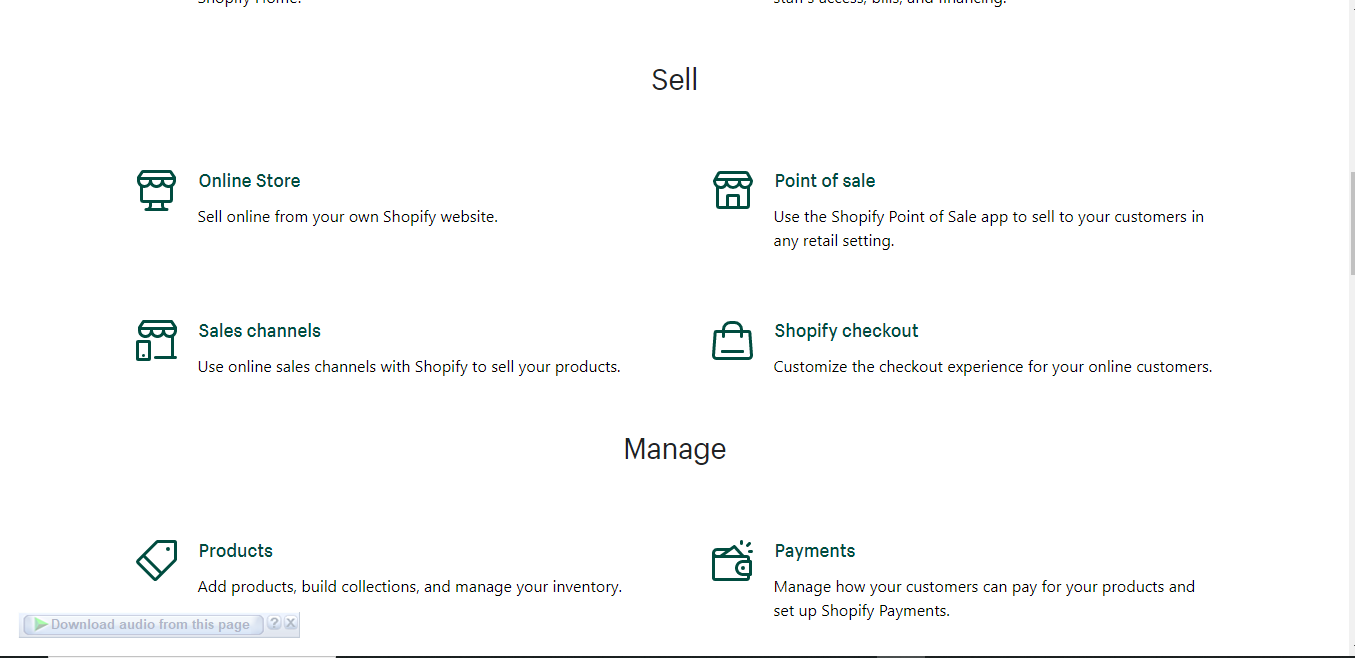 Shopify offers round-the-clock support, but they require customers to attempt DIY solutions before providing access to real contact details. 
While phone support is available for select countries, those not on the list are not provided guidance on who to contact. 
Nevertheless, many customers have reported receiving excellent customer service from Shopify, even without phone support.
WooCommerce doesn't offer direct technical support, but they try to make up for this in several ways. 
First, there's a WordPress forum where you can pose questions and get assistance from other users.
Second, you can join the Slack WooCommerce community consisting of a worldwide set of developers.
Verdict: Shopify wins in this category.
Final Thoughts
However you want to look at it, there are specific categories where WooCommerce performs better than Shopify and vice versa.
The final decision rests on you; it's not about WooCommerce vs. Shopify, but how well each platform performs and, more importantly, in the categories relevant to you.
This should be the yardstick you use in choosing the platform for creating your online store.