6 Top eCommerce KPIs You Should Monitor For Better Conversions.

Although eCommerce websites come in different shapes and sizes, there are very real, specific KPIs that every eCommerce website, regardless of size, should be setting and monitoring.

But one thing I can tell you is that you have to be extremely careful. Ecommerce KPIs can be both a blessing and a curse. 

Over the years of helping different eCommerce businesses, we have discovered that most eCommerce marketers fail to accomplish their goals on time not because they lack skills and knowledge but because they lose sight of what to track precisely. 

Dozens of vanity KPIs can be more distracting than worthwhile. 

This article will help you know which eCommerce KPIs you should have on your eCommerce dashboard if you want to increase conversions. 

Let's delve in. 

What is an ecommerce KPI?

As a growth marketer, I think of KPIs as the numbers used to track growth or gauge progress over time. It's how marketers figure out the health statuses of their companies. 

But the formal definition for eCommerce key performance indicators (KPIs) is: 

A set of performance measurements that demonstrate how effectively an eCommerce business is achieving key objectives. 

These performance measurements not only provide an eCommerce business with a focus for strategic and operational improvement but a way to compare achievements to similar companies. 

Without monitoring KPIs, it's nearly impossible for ecommerce marketers to know the progress of their company's sales, marketing, and customer service goals.

Setting and monitoring KPIs is as crucial as developing a strategy and setting goals is.

However, even though KPIs I have reinforced the importance of ecommerce KPIs to marketers, it's also equally important to note that their real value lies in the actionable insights you take away from analyzing the data. 

Yes, this is to say that KPIs are useless if you can't accurately devise strategies to drive more online sales and understand where there may be problems in your business.

How do you know which KPIs are more important? 

We always advise marketing teams to do two things whenever they are looking to determine the KPIs they need to monitor on their eCommerce businesses.

The first thing is; you have to be clear about your business goal(s). Some people like to call them brand objectives. 

You see, KPIs on their own don't tell the full story of how your site is performing. On their own, they are just numbers and percentages that mean nothing. 

Every website you see out there also has these numbers. But what makes other eCommerce websites perform better than others is because they know which KPIs are relevant in their business environment. 

In other words, your business goals inform the type of KPIs you should set and monitor for your eCommerce site. KPIs don't give context to your eCommerce business, but it's the other way round. 

To give you a clear understanding of what I mean by business goals, here are three objectives that an eCommerce business can have: 

Increasing number of online sale?

Driving more traffic to the site? (we usually don't advise this as a business goal) 

Growing email newsletter list?

It's wise to take a moment to figure out precisely what your goals are before you start to track every KPI under the sun. 

Once you have a clear understanding of what you're trying to achieve as a business, the next thing is to look for certain traits in a KPI. In other words, you have to determine if a KPI is useful or not by looking for the following character traits in it: 

Impact the bottom line:

 KPIs should relate to the bottom-line and be crucial to achieving your business goal.

Can be measured accurately: 

The best KPIs are not complicated. They are simple, straightforward, and easily calculated. You need to track the data required to create an indicator accurately. Useful KPIs are well-defined and quantifiable.

Timely:

 To be useful, you need access to real-time KPI results so you can implement improvements. In some instances, you can even combine old and real-time data to track trends.

Actionable:

 Well crafted KPIs provide a road map to success. A good KPI will help you understand the improvements you need to make on your site. 

Determining which KPIs to evaluate represents the most significant single issue for eCommerce businesses in obtaining real value from analytics and the daunting array of reports. 

Over the years, we've noticed that reports' creation is often not the problem; the challenge lies in interpreting those reports and extracting the minutiae with real meaning.

6 eCommerce KPIs you should track for conversions

When it comes to tracking your eCommerce business day-to-day, there are certain KPIs you should take a pulse of.

While these KPIs may also inform your strategy, you might want to broaden your horizons and talk to customers directly so that you can have a clear picture of what is happening on your site.

Ecommerce KPIs will always vary from one business to another, depending on the business goals. However, we've identified five of the most important and most common ones that you should – at least – be tracking to ensure your eCommerce business is on the right track.

The list given below will only focus on six KPIs. We tried to avoid mentioning the most obvious KPIs like Sales Conversion Rate or Revenue Growth. I mean, which eCommerce business doesn't track their sales and the rate at which they increase their income? None. 

Here's the list of six KPIs you should never forget to set and monitor in your eCommerce site: 

1. Cost of Customer Acquisition (CAC)

CAC is one KPI that can determine the fate of your business. 

In its simplest form, the CAC is the cost of acquiring a NEW customer. 

For example, if a company spent $100 on marketing in a year and acquired 100 customers in the same year, their CAC is $1.00.

But suppose we are to be entirely accurate. In that case, your CAC is divided into two costs: (1) acquiring new customers, (2) and the cost of re-engaging and converting existing customers.

This means that you have to look at returning customer traffic vs. new customer traffic as a proportion of the total traffic driven by your $100 marketing campaign. Suppose you received 60 visits from new customers and 40 visits from existing customers in your $100 campaign; your ratio of cost of acquiring new customers: cost of converting existing customers would be 6:4.

Ecommerce marketers often use CAC to optimize the return on their advertising investments. In other words, if the cost to extract money from customers can be reduced, the company's profit margin improves, and it makes a more massive profit.

Ecommerce marketers can calculate CAC by dividing all the costs spent on acquiring more customers (marketing expenses) by the number of customers acquired during the campaign period. 

What makes this metric more interesting is that you can calculate it per channel. This is to say that you can know which channels have the lowest CAC, you know where to double down your marketing spend. The more you can allocate your marketing budget into lower CAC channels, the more customers you can obtain for a fixed budget amount.

The simple approach is to break out your spreadsheet and gather all your marketing receipts for the year, quarter, or month (however you want to do it) – and add up those amounts by channel. This will give you a better idea of how each channel performs. 

For example, how much did you spend on Google Adwords and Facebook advertising? In this case, you might put this in a column called "PPC" or "Pay-Per-Click". How much did you spend on SEO and blogging? This might go into a column called "Inbound Marketing Costs".

To make it easier, you can also consider using tools like customer analytics to see the customer's last channel before making their first sales with your online business.

For example, if a customer came from an organic search result, you would know that SEO would be responsible for that customer acquisition.

But this is where marketing gets a bit complicated. Why? Because in some instances, one channel might not be having more paying customers, but it can be supporting other channels to bring in customers. So it's like they are more effective as a collective. 

For instance, your blog posts reinforce your Pay-Per-Click ads, and all channels work together to bring in customers.

2. Cart abandonment rate 

The Cart Abandonment Rate is precisely that. 

It is the percentage of online shoppers who added their items to an ecommerce cart but then left the site before completing the purchase. 

We researched to find out the average Shopping Cart Abandonment Rate of e-commerce websites in the US. 

Guess what we found? 

Well, we learned that 65.23% of online shoppers abandon their carts. This means that shoppers didn't complete the checkout process 65 times out of 100.

The silver lining in all this is that it reflects the rate of interested potential customers who leave without buying anything compared to the total number of shopping carts created. 

Optimizers can also use this KPI to understand the shopping behavior of their website visitors and customers. 

You can easily calculate the Cart Abandonment Rate by dividing the total number of completed purchases by the number of shopping carts created. Subtract the result from one and then multiply by 100 for the abandonment rate.

For example, if you have 45 completed purchases and 200 shopping carts created, the shopping cart abandonment rate would be 77.5%.

To understand what you need to do to stop cart abandonment, you must know why customers leave their unpurchased items behind. Here are a few of the most common reasons potential customers walk away from your store before purchasing their items:

Some want to compare prices. 

Some are just window-shopping.

Some do not wish to register.

Some do not have the money right now.

Some do not understand your shipping and return policies. 

Decreasing the abandonment rate is an effective way to increase revenue immediately. So what can one do to win back customers who abandoned their carts? Well, you'd need to devise a cart abandonment strategy. From a CRO perspective, here are some ideas you might need to consider: 

Skip the required registration

: Simplify customers' process by allowing them to use a "checkout as guest" feature. 

Hold their items

: Sometimes, customers may leave their items in a shopping cart so that they can come back to complete a purchase. So, you might need to hold in their shopping cart for at least a couple of weeks until they decide if they want to purchase them. But you should remind customers, upon leaving your website, that she will have X-amount of days or weeks to complete their purchase before their cart empties.

Retarget

: E-commerce owners can use this process to their advantage to remind customers who left your store to come back

Please send an email reminder

: Some customers abandon their shopping carts for a few days to wait for your email for the sole purpose of a potential discount to win back their business! 

Create trust elements

: Displaying security badges is one of the best ways to show customers that your site is secure and keep their personal and financial information private. 

3. Customer Lifetime Value 

Customer Lifetime Value is an important KPI to have present in your eCommerce dashboard. It will bring you some insight into how much you should be spending on maintaining your current customers and attracting new ones.

Here's the thing, all customers are important. But some are more valuable than others. 

If you monitor the customer lifetime value KPI, you'll see higher value customers who spend more in your business, and some customers spend less than you pay to get them.    

This is a no brainer; you'd need to cut down those who spend less and keep those who spend more. 

I also like monitoring CLTV because it gives me a better understanding of the most profitable customers' web-behavior. I mean, you can know which products are more favorable to them or where they mostly come from. 

In other words, CLTV can tell eCommerce marketers how much revenue they can expect one customer to generate throughout the business relationship. 

To calculate customer lifetime value, you need to calculate the average purchase value and multiply that number by the average purchase frequency rate to determine customer value. 

Once you calculate the average customer lifespan, you can multiply that by customer value to determine customer lifetime value.

4. Average Order Value 

Your average order value is, quite simply, the average value of each purchase. To discover yours, divide the total amount of all sales by the numbers of carts.

Naturally, you want customers to spend as much as possible, so you earn as much as possible. You need to know your average order value so you can find ways to raise it.

How do you drive this metric up?

Bundle products together, so the customer gets a slight discount on the products instead of buying them separately.

Upsell your customers' additional features or premium versions of your products.

Recommend products that complement their purchases.

Offer free shipping for higher total purchases. (E.g., If your AOV is $54, offer free shipping at $60 to tempt your customers to spend more.)

You can see more strategies for increasing average order value here as well.

5. Net Promoter Score (NPS)

Net Promoter Score is a simple survey that measures your customers' satisfaction with your brand and the products or services it offers. 

You can track your NPS by asking your website visitors as they interact with your site. Tools like FigPii Polls, Customer.guru, SatisMeter, Nicereply, Wootric, or Promoter.io can help you track your NPS. 

Net promoter score measures the customer's overall feelings about a brand after interacting with an eCommerce website.

As seen in the image above, the best way of calculating the net promoter score is by surveying your customers and asking them: 

"On a scale of 0 to 10, how likely are you to recommend to a friend?"

The follow-up question to that can be: 

"Can you tell us why you responded with that number?"

You can categorize the answers to the first question into three groups:

Promoters

: Customers who answer the question with 9-10

Passives

: Customers who answer the question with 7-8

Detractors

: Customers who answer the question with 0-6

Promoters are happy customers who will recommend your brand to friends and family, while passives are those customers who can jump ship and go for an alternative product. As you might have guessed, detractors are unsatisfied, and they might give you negative reviews.

Reach out to your detractors and passives. Ask them for more information regarding their responses and why they dislike your brand, and anything you can do to improve the experience. If they have a small problem, this is your chance to solve it.

You should also reach out to your promoters. Thank them for your support and reward them in a small way to make them even more loyal.

It's important to note that Net Promoter Score is not representative of all of your customers – they only capture the tiny minority of customers who take your survey. 

The survey is more likely to capture customers who may have had a highly positive or negative interaction. Plus, in most cases, they will only speak to the interaction they just had.

In other words, the NPS does not reflect what all customers think about your brand. But it can give you an idea of some bits of insights from your customers. 

6. Customer Churn Rate 

Churn rate is one KPI that has always been more popular among SaaS marketers. But it has now grown among eCommerce marketers. 

Also known as customer attrition, customer churn rate is the percentage of your customers or subscribers who end their relationship with you by canceling their subscriptions during a given period. 

You can easily calculate the churn rate by dividing the number of churns during a period by the number of customers at the beginning of a period.

Churn rate = (Number of lost clients/Number of initial clients) x 100.

For instance, let's say you started the year with 500 customers, and you had 400 customers at the end of the year; your churn rate is 20%. 

Customer churn is one of the most critical KPI that every eCommerce business should keep an eye on. Wondering why? 

Check out these stats: 

Regardless of the industry you are in, if your typical customers don't stick around long enough, your business won't be sustainable for long. 

Having said that, so what's the ideal churn rate for an eCommerce site? 

Well, in an ideal world, it would be 0%. 

But that's not possible since you will always have one-time customers. But churn rate is a KPI that has to do with customer satisfaction. If you don't impress your customers with your products and services, your churn rate will always be high. 

You must know why your clients leave and stop buying from you. Over the years, we've been helping different eCommerce companies expose the FUDs that increase their websites' churn rate. 

Conclusion

To build a successful eCommerce business model, you should monitor all of the KPIs above quarterly. You don't have to wait for the year to end. Be one step ahead of your competitors and start making accurate predictions for your business by monitoring all of the above KPIs. 
Simbar Dube
Simba Dube is the Growth Marketing Manager at Invesp. He is passionate about marketing strategy, digital marketing, content marketing, and customer experience optimization.
View All Posts By Simbar Dube
Join 25,000+ Marketing Professionals
If you enjoyed this post, please consider subscribing to the Invesp blog feed to have future articles delivered to your feed reader. or,receive weekly updates by email:
Connect with us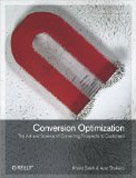 Conversion Optimization
The Art and Science of Converting Prospects to Customers
By Khalid Saleh and Ayat Shukairy