Customer Retention: 5 Powerful Strategies That Guarantee Growth

What's a good customer retention rate in the eCommerce space?

In an ideal world, it's 100%.

But ours is not an ideal world, so a 100% retention rate is difficult to achieve.

We live in a world where businesses often lose touch with existing customers in pursuit of new ones.

How sad!

I get it, acquiring new customers is great, but retaining existing customers is sweet.

Imagine not having to worry about the cost of social advertisements, Google AdWords, and more marketing efforts that go into acquiring one new visitor.

So, to answer the above question, I'd say a healthy customer retention rate is the one that is always improving.

If you managed to retain five customers this month, next month you have to make it above five.

But for all that to happen, you need to have a solid customer retention strategy that works.

Today, we will look at five powerful customer retention strategies that you can use, right away, to decrease your churn rate.

What is a Customer Retention Strategy?

In short, a customer retention strategy is a process used by businesses to enhance customer lifetime value and customer loyalty.

Nowadays, having a customer retention strategy in place is a smart way of cutting costs as it is cheaper to retain customers than to acquire new ones.

Considering how expensive it is to acquire more customers, small businesses should have several retention strategies in place if they want sustainable growth.

With a customer retention strategy in place, you don't have to spend big on your marketing efforts. All you have to do is please your existing customer, strengthen your customer relationships and they will keep on coming back.

With that said, here are the five customer retention strategies that are easy to implement:

1. Personalize Customer Experience

It's impossible to talk about creating long-term loyalty without mentioning this marketing buzzword: personalization.

There's no better way of showing customers that you care for them than catering to their exact needs and wants. It's actually a good way of making customers feel more connected to the brand.

When we talk about personalizing the customer experience, we are simply referring to designing or producing services and products to meet the customer's individual requirements.

If you think of customer experience personalization as mentioning the users by names in your subject lines, you'd be actually limiting its power. Real personalization goes beyond knowing the users' names. According to Paul Gillin:

"Personalization is pointless without knowing the individual. Understand the dreams, hopes, and fears that motivate your customers then hit them where it counts."

Customer experience is actually embedded in Amazon's DNA. The ecommerce giant's personalization of the customer shopping experience began in 2010 when it started recommending products to its customers through a data-driven "recommended for you" widget.

As you can from the above image, Amazon customers are recommended offers according to their purchase history. This type of personalization not only increased customer satisfaction but also enhanced loyalty and repetitive purchases by 56%.

Amazon's attempt to personalize doesn't start and stop with customizing the recommendation widget. This personalization trailblazer has employed the use of machine learning, artificial intelligence, and predictive analytics in its customer experience personalization ploy. 

At its core, personalizing the customer experience is all about keeping customers happy and satisfied in their association with your brand. This is why it should always remain a constant effort. 

Just like Amazon, Netflix is also an internet behemoth that uses AI and machine learning to personalize its customer experience. 

In fact, according to Netflix Research, personalization is one of the company's pillars that allows each member to have a different experience/view of content that is displayed on the site. 

Unlike Amazon, Netflix doesn't only depend on algorithms to fuel personalization, but it also uses the prowess of content to give a positive customer experience. Netflix also uses content to map the success or failure of its recommendations on the basis of how users are liking or disliking them. 

Okay, enough about internet giants! 

So, how can you deliver a personalized customer experience on your website?  

Well, first and foremost, you should first understand the moments of struggle that have led customers to purchase your product or a competing product.

To do that, you'd need to interview customers using the Jobs-to-be-Done framework. That will help you to bring them back to those struggling moments.

Side note: Jobs-to-be-Done is the Clayton Christensen framework that marketers now use to uncover what progress the customer is trying to make in a given circumstance and what the struggling moments the customer is trying to solve. This framework explains that when customers buy a product, they essentially "hire" it to help them do a certain job. If the product does a good job, the next time they get confronted with the same job again, they tend to hire that product again. But if the product does a crummy job, they "fire" it and look for an alternative. 

So how do you run interviews that produce reams of personalization ideas?

At Invesp, we use some of these tactics to find actual struggling moments when interviewing our clients' customers:

We start by interviewing people who have purchased

and used our client's product or another product that is similar to it.

Have two interviewers.

That way, while you're jotting down a note or thinking about a response, your interview partner can jump in and ask follow-up questions.

Ask them specific questions about their struggles

. For example, instead of asking them why, ask when –this will make them take you to the exact moment they thought about your product and this makes you see the struggle.

Avoid assumptions

. We may think that a person is doing their taxes while sitting at home, when in fact, it's the week before taxes are due, they're on a cramped airplane that's about to land, and they're desperately trying to finish before the steward comes by and tells them to close their laptop.

This level of detail is a treasure trove of personalization ideas to pull from. I mean as we talk with customers about their Job-to-be-Done, we'll start to hear what words customers use to describe their own struggle. We can then use these words to craft our hyper-personalized email campaigns so when a customer reads the emails, it resonates with them.

2. Conduct #JTBD interviews & use Surveys to validate

I have already mentioned that customers have expectations about your product or service. If you are to keep them coming back to your store, it's important to meet those expectations. 

This is where the #JTBD interviews come in. 

With #JTBD, you can understand: 

Why your customers hired your product or service

What progress are they trying to make using your product or service?

The push and pull factors that made them use your product or service. 

The anxieties and habits nearly dragged them away from the conversion path. 

Having this knowledge at your fingertips will help you see where your customers are satisfied and dissatisfied –and what you can do to keep them. Here are some of the questions you can ask your customers when conducting #JTBD interviews: 

Let's take a step back. Before you purchased from this website, what other website did you look into? 

Before you bought this product, which other products were you using before?

When did you realize you needed a product​ like ours? What was going on in your world that caused you to start looking for one?

How did you find out about our product, and what stood out or made you interested in trying our product?

When you tried our product, what happened that made you feel certain it was the right choice?

Now that you're using this product regularly, what's the #1 thing you're able to do that you weren't before?

Before you act on the gathered information, we often advise that you launch online surveys that double down and validates the initial #JTBD findings. In other words, the survey's launch is determined based on the responses you got from the #JTBD customer interviews. 

Customer retention surveys must focus on measuring and achieving these three objectives: 

Maximize customer satisfaction for current customers

Identify dissatisfied customers before they leave through a customer retention program

Measure why current customers leave

This is to say that they should address the following: 

Service concerns that seem to cause customers to leave.

An evaluation of the competitiveness of current pricing:

Evaluation of advertising campaigns, features, and benefits promised and delivered.

Evaluation of competitor advertising campaign:

Implement an "exit interview" to determine why the customer is leaving or has left:

Develop a customer retention problem escalation program that has the power to present incentives, counter-offers, or resolves all problems.

Now that you have an idea of what you should seek to address in customer retention surveys, let's look at how you can approach the survey. 

There are different methods of customer retention surveys, and they all help increase retention through customer intercept, development of measures to key in on customer problems, and measures of the degree of success.

Method 1 – Post Purchase Evaluation

This survey is targeted at customers who have made a purchase of your product or service. The aim here is to get feedback and improve the buying experience and overcome potential objections. 

In such surveys, open-ended questions are most effective at uncovering not only conversion-boosting insights but customer retention as well. 

Here are a few examples of questions to ask in your post-purchase survey: 

How would you rate your overall shopping experience? 

What can we do to improve the experience? 

What did you love the most about shopping on our website? 

What almost stopped you from completing your shopping? 

Ideally, this survey should show up on your post-purchase thank you page within seconds of the purchase being completed. Of course, not every customer will respond to this survey, you can always get value from a handful of answers and that can be enough to boost your retention rate. 

Method 2 – Periodic Satisfaction Surveys

Satisfaction feedback is obtained from groups of customers at periodic intervals to provide an occasional snapshot of customer experiences and expectations. This type of survey monitors the general "health" of the company and products and can be used to predict churn. 

Method 3 – Continuous Satisfaction Tracking

Satisfaction feedback is obtained from the individual customer at the time of product or service delivery (or shortly afterward) and then periodically thereafter. Customer retention scores based on the satisfaction tracking surveys will provide flags and a management tracking tool to assure quality is at high levels over time.

3. Engage with customers on social media 

Nowadays, more and more customers are active on social media and they expect brands to be reachable where they are.

When customers follow your company on social media, part of your social media strategy, as a brand, should be building a relationship, trust, and loyalty with those customers. 

Yes, you can also use social media as a platform to attract new customers and push new products, but you have to engage with customers. Starbucks is good at this: 

I know that customer retention through social media isn't easy –but its worth the effort. Most B2B brands seem to struggle on social media. This is why Dave Gerhardt say: 

"The bar is so low with being great on social media, and it's such a miss for most companies."

It shocking that in this internet age we still have brands that are dormant on social media. Nowadays, the competition is stiff, if you snooze you lose.

If your brand is not active on social media, then you are leaving a lot of money on the table. According to a report published by Texas Tech University, brands with active social media profiles have more loyal customers.

It's easy to understand why: when you're engaging your customers on social media, you're building connection and rapport. You're taking the time to provide your followers with useful information, help, and entertainment, without asking for anything in return.

That shows customers you value them, not just as a source of revenue, but as people. Customers will begin to see you as an entity that cares about them and has values, personality, and vision. And in a competitive market, that can make a huge difference.

But here's the trick with social media: Consumers see Twitter, Facebook, and Instagram as social networks, not marketing machines. This means that they don't want to be pitched to, they want authentic engagement.

4. Excellent customer service 

When I think about excellent customer service, I'm reminded of Khalid's experience after buying a mattress online a few weeks ago. The story goes like this: 

Khalid purchased a mattress online, but the delivery of the mattress was two weeks late. Out of annoyance, he called their customer care team and the person who answered the phone showed some empathy, and that made Khalid to forget why he was mad. 

What made Khalid forget why he was angry is that he felt heard and his feelings were acknowledged. You see, that's the power of excellent customer service at play. It helps enhance the experience of customers. 

The foundation of good customer service is empathy. In customer service, empathy means that you are able to connect with and affirm a customer's feelings, even if you are unable to resolve their problem right away.

But if you want your customers to stay put and trust your brand, you have to approach customer service as an opportunity to to leave a good impression with customers by dealing efficiently with their questions and ensuring that they are satisfied. 

Here's how you can use customer service to improve retention: 

1. Make It Easy for Customers to Contact You

Don't make customers have to search long and hard for contact details. Make it easy for them to find a phone number or any other contact details. 

And make it a point that you also provide a comprehensive FAQ section on your website, as this can quickly give customers the information they are looking for.

Here's a great example from Schuh – clear contact details in the site header:

2. Customer Service Channels and Response Times

Offering a contact phone number and email address is a must for most businesses, but you should also think about the other channels you'll provide for customer service, and how many you can reasonably support.

Customers have different expectations for each channel. For live chat and phone contact, they'll expect instant responses, but some will use email or other channels for less urgent issues, as replies can take longer.

It's good to set expectations around when customers should expect responses, as customers have different expectations depending on which channel they use.

Offer efficient free-shipping

Shipping has the potential to cause plenty of customer service issues, and this can have an impact on retention rates.

If you can deliver goods on time as promised, customers will be confident to order again and again. Delays and other shipping issues can lead to some very frustrated customers, especially at certain times of the year, like Christmas.

Shipping can be a pain for retailers, as it's often outsourced to couriers and postal services and therefore beyond their direct control. They have to trust that their choice of courier won't let them down and undo their hard work in attracting customers to their websites and persuading them to convert.

It's also important to set customer expectations around delivery. Don't make promises you can't keep. It can be better to underpromise and over-deliver.

5. Focus on educational content 

In most cases, customers won't buy what they don't know about. 

For this reason, the importance of educating customers cannot be underestimated. Educating customers is actually a way of answering their questions.

When you provide a profound level of expert-fueled knowledge to empower people to make informed decisions, you gain their trust. And in marketing, customer trust is the most important factor that helps retain more customers. 

So how do you educate your customers? Is there any platform or tool you should use to educate customers? 

Well, you don't need a fancy platform to do this.

Email newsletters, blog posts, and live webinars are powerful lead generation tools that we have been using to retain some of the customers at Invesp. With the right content, an email newsletter and a blog can help you train your customers. 

According to Nielsen Norman Group:

"Newsletters are great for growing or maintaining relationships, even during times when people aren't actively making purchasing decisions."

Attending new customers and email subscribers after the initial contact is vital. With an educational newsletter that you send out periodically, they'll trust you more – and feel excited purchasing from you.

After all, "teaching sells," says Brian Clark

Email marketing has over the years been a major way of increasing customer conversion. But the question still remains: "what type of emails are you sending to them?"

Sending an educational email is a smart method of educating your customers – and giving them good reasons to consider buying from you – and not your competitors.

If they can come across your valuable content when they are looking to make a purchase, odds are high that they will stick around and rely on you for valuable information. 

Dare to train your new customers with educational emails. Show them step-by-step, how to use your product, the benefits, and behind-the-scenes video or pictures. And nurture existing customers with loyalty programs. 

Just like you nurture your new employees to understand the company's goal & culture, you must train your customers via email newsletters, blog posts, and webinars.

Using customer's personal experience at some point in the pre-sales, sales, and even post-sales stages can be very effective. Because, it gives them the feeling that they are part of your brand, as they are always informed about any change or promos associated with your business. This is a strong motivating factor when they're making purchase decisions.

If you want to see what an educational and informative newsletter looks like, you can join this community.

Conclusion

If you are really serious about increasing your revenue, then focus on customer retention. The backbone of every brand growth is customer retention. The more customers come back again and again for more, the more likely you are to achieve your business goals. But one thing you should know is that customer retention doesn't happen overnight. But if you adopt the 5 strategies we mentioned above and be consistent, you will begin to see results.
Simbar Dube
Simba Dube is the Growth Marketing Manager at Invesp. He is passionate about marketing strategy, digital marketing, content marketing, and customer experience optimization.
View All Posts By Simbar Dube
Join 25,000+ Marketing Professionals
If you enjoyed this post, please consider subscribing to the Invesp blog feed to have future articles delivered to your feed reader. or,receive weekly updates by email:
Connect with us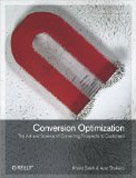 Conversion Optimization
The Art and Science of Converting Prospects to Customers
By Khalid Saleh and Ayat Shukairy