How D2C eCommerce Brands Can Engage With Customers

While the arrival of the pandemic has been a curse to physical stores, it's been a blessing in disguise for businesses that sell their products online. 

ECommerce brands have been experiencing significant gains in the past few months. 

Companies that didn't have an online presence and relied heavily on brick-and-mortar or department stores saw a drastic fall in revenues, and they were forced to rethink their omnichannel strategies. 

But even pre-covid, selling through distributors like Amazon or Walmart or large department stores has always been the traditional way to gain attention to your product. But with the rise of social media purchasing and the flexibility that platforms such as Shopify offer, many products again, are rethinking the strategies. 

What has happened as a result of these strategic reconsiderations? 

The eruption of dozens and dozens of direct-to-consumer (D2C) eCommerce brands. 

Although eCommerce has been booming for several years now, there's a high chance that we might just have witnessed the permanent reshuffling of the merchandising structure. And according to experts, the increase of D2C eCommerce brands has been long coming and inevitable. 

Experts might be right in saying that it's now time for D2C eCommerce brands. But will D2C have it easy? Certainly not. Especially considering that most of them are in direct competition with Amazon and Walmart sites, most of them do not have the expertise to draw actionable insights from the customer data, which is now at their fingertips. 

In this post, we'll take a closer look at how the D2C model works, its pros and cons, and how such businesses can cost-effectively engage with their customers.

Explaining the D2C Model in eCommerce? 

Direct-to-consumer e-commerce is a phrase for an eCommerce model where traditional B2B businesses start selling directly to end-consumers via an e-commerce site. In its simplest form, it means marketing and selling products now to the consumer. 

The D2C model can work in almost any given industry – from car companies (Tesla) to airfare (Linear Air), all the way through to a mattress company (Casper).

So, what's unique about this model? What makes it so popular across different industries? 

The D2C model gives all power to the manufacturing companies as it allows them to directly connect and engage with their customers without relying on go-betweens or any third-party retailers for exposure. It also gives manufacturers the overall control of brand positioning and customer experience, which retailers traditionally handled. 

D2C brands can experiment with distribution models, from shipping directly to consumers, partnerships with physical retailers, and opening pop-up shops. 

It's important to note that a D2C model can take many forms depending on the brand, the consumers, and the area of the market they work with. 

Some D2C brands incorporate marketplaces – like Amazon, eBay, and Etsy – into their channel mix. 

Some only use the likes of Amazon for the distribution of their products. 

Some open up permanent or pop-up shops in brick-and-mortar locations. 

Some rely on brand partnerships to capture mutual audiences with like-minded retailers. 

Although D2C brands might differ from one company to another, they all have one thing in common: they cut out the middleman. 

One other thing that makes the D2C eCommerce model more popular is that it has proven to be more appealing to millennials than traditional retail models. Yes, as long as something screams convenience, low costs, seamless shopping experience, personalization, and authenticity, millennials will always favor it. 

All D2C eCommerce brands are digital by design, and this means that they will always remain appealing to a generation that prefers purchasing online. Almost all D2C eCommerce businesses tend to hardcode their brands to social media –a place where millennials usually spend much of their time. 

Nowadays, 90% of millennials read online reviews before visiting a business. And as digital natives, D2C eCommerce brands make it more convenient and straightforward for consumers to make purchases – this is something that you won't see in traditional stores. 

But it has also provided an opening to smaller brands. We've worked with multiple D2C companies such as men's skincare, dog food, dog crates, and more. These companies previously may have struggled to get their product into distributor stores. With ecommerce and social media purchasing options, as well as, literally more than ever, having everyone on their screens because of COVID, the smaller players now have a chance.

Should you Implement the D2C eCommerce Model? 

As I have already highlighted above, D2C eCommerce brands undoubtedly speak to millennials, but is it something that you should consider for your own business? 

Wait…

Before you commit to this model, carefully evaluate the pros and cons of D2C: 

Pros of D2C eCommerce Model

Higher Profit Margins. D2C brands get to enjoy the profit margins that might have been swallowed up by the go-betweens. 

More Control. D2C brands get to enjoy full control over their product, reputations, brand messaging, and customer service. There's no relying on middlemen to determine the success of their products. 

Direct Access to Customer Data. Being able to directly connect and engage with customers means access to the treasure trove of every business: customer data. Having access to customer data means that D2C brands get a clear picture of buyer behavior and can create more conversions by delivering authentic, personalized experiences. 

Higher Customer Retention Rate. Because D2C brands directly interact with customers that buy their products, they can easily make improvements on their offers based on customer feedback, and this is something that can result in customer satisfaction. 

Cons of D2C eCommerce Model

Bears all Costs. The other side of the "don't have to share profits" coin is having to "bear all costs". This is the major disadvantage for D2C brands. All costs from customer acquisition (ads, campaigns, and many more), discounts and promotions, to a brand's marketing budget will be handled by D2C brands.

Requires Expertise in Several Areas. Having maximum control over everything that has to do with your product comes with a cost. I mean, D2C companies will also have to think about strategies of how to acquire and retain customers; how to distribute their products; how to navigate the shipping logistics. D2C brands also have to understand and navigate through the world of internet marketing. All of these are processes that could otherwise be handled by go-betweens. 

Customer Data Analysis can be tricky. Customer data can both be a blessing and a curse to D2C eCommerce brands. While it's okay to have access to customer data, making sense of all the data and drawing insights from it, is no simple task. And sometimes it can lead to brands making poor business and marketing decisions. 

Having said that, so what sort of an eCommerce brand should adopt a D2C model? Not every eCommerce business should adopt the D2C brand. This is to say that some eCommerce businesses are better served by the traditional producer to retailer to customer model than the D2C. 

I like how Jay Sung, the CMO of Brentwood Associates explains this:  

"As a general rule, the less baggage a company has in terms of making decisions and being rooted in a certain location or a historical way of operating, the more likely it will be that D2C will work for you. To say that another way, if you are nimble and can make swift adjustments; if you enjoy learning new things and are not afraid of pursuing new business strategies; and, above all, if you have a genuine willingness for your company to grow, D2C is likely the best marketing paradigm for you." 

He goes on to make a list of business types that won't be successful in using the D2C marketing paradigm: 

Companies where all the important members of the leadership team are not on-board with the D2C model. Are you able and willing to get everyone in leadership invested in D2C? If not, and if you don't want to get rid of the unwillingness, you might consider going out on your own. Nobody is nimbler than the individual entrepreneur.

Companies that are not interested in individual sales and individual customer service.

Companies that do not want the liability of dealing with individual customers.

Companies whose goods cannot be sold as an entire unit. For instance, if you sell birthday cakes and you aren't willing to sell candles, you are forcing your customers to find a second merchant.

Finally, inpatient companies that aren't willing to invest the time and energy to learn how the new D2C paradigm works. While business at a point may boom, shifting your marketing strategy straight to the consumer will take money, time, and patience, and it

seldom works overnight

.

How D2C eCommerce Brands can Engage with their Customers

Let's face it, not many D2C eCommerce businesses have the pulling power of big companies like Apple and Netflix for television ad campaigns to drive more customers to their websites. This is why we all see some D2C brands placing their products on marketplaces for exposure purposes. 

Without the help of traditional retail stores to promote their products, D2C brands need all the exposure they can get if they are to survive. Fortunately, they have one important card to bet on. That card has a name: marketing. Here's how D2C eCommerce brands can connect with their customers: 

Social Media Marketing

Social media is where much of D2C marketing is taking place. In fact, that's where the heavy lifting begins in terms of marketing for D2C brands. Successful D2C eCommerce brands all have one thing in common; they have mastered the art of marketing their products on social media. There are a variety of ways to gain traction via social media: display ads, consistently uploading good content, using giveaways, coupons, and other sales promotions. 

Search Engine Optimization

Now without the assistance of the middleman for exposure, D2C brands need to optimize for search engines so that they can get noticed by their targeted audience. Trying to generate traffic is not easy, and it is something that can take time. Any D2C brand that wishes to be successful has to speak their customers' language by using the right keywords in the right places like product titles and descriptions. 

Content Marketing

Considering that D2C eCommerce brands communicate directly with their customers, this makes content marketing an important aspect of communicating a company's Value Proposition in bite-sized pieces. 

A good example of a D2C brand that leverages the power of content marketing is Glossier. When the pandemic arrived, this beauty brand used its Social Media platforms such as Instagram to share everything from videos of cute cats to producing the IG Live stream "Take care," where they demonstrated facial massages and acupuncture techniques. 

Such kind of content marketing is a great way to bring new audiences to your channel as it is less focused on selling and more centered around sharing information. While those visitors are there, they may see and engage with related content, like video tutorials of how to apply makeup and promo videos of Glossier's new hand cream.

Omnichannel Marketing

Let's be realistic, not everyone enjoys shopping online all the time. Regardless of being able to visit many online stores while lying on the couch, sometimes people like to go out to actual physical stores and try that brand-new outfit in person. Omnichannel marketing is something that D2C brands have to consider if they are serious about being successful. In other words, D2C brands have to utilize multiple marketing channels to create a single user experience. 

Nowadays, consumers are not stuck on one device, they hop from one type of device or application to another, many times a day. So if you're not able to meet them at their point of need on any platform, you might not be successful using the D2C model. 

Email Marketing 

With millions of customers working from home and suddenly having more time on their hands, email marketing has seen a resurgence. I remember when the pandemic hit, many brands were sending out their "Stay safe and stay healthy" emails as a way of showing sincerity and building strong relationships with their customers.   

As much as your targeted audience may live on social media, there's no guarantee that they will see the marketing content you post on those platforms. But with email, you're guaranteed that one way or the other, your messages will end up in their inboxes. Research studies tell us that email reaches 79% of the people you send it to, and some studies even say 90%. That alone makes email the most critical aspect of D2C marketing strategy. 

Conclusion 

Although D2C brands are now reshaping the retailing world, it doesn't mean that there won't be any room left for the middleman in all this restructuring. Struggling producers and manufacturers will always need an intermediary or traditional stores who have expertise in online marketing. Also, you can be D2C but still have a distributor carry your product(s). It's good to be on all marketing channels, but the idea is to take them up one after the other. It's better to master one marketing channel than to be on 12 different channels and be unsuccessful in them. 

So there you have it. If you want to learn more about how D2C brands are changing the marketing game, go ahead and read this post by Jay Sung.
Simbar Dube
Simba Dube is the Growth Marketing Manager at Invesp. He is passionate about marketing strategy, digital marketing, content marketing, and customer experience optimization.
View All Posts By Simbar Dube
Join 25,000+ Marketing Professionals
If you enjoyed this post, please consider subscribing to the Invesp blog feed to have future articles delivered to your feed reader. or,receive weekly updates by email:
Connect with us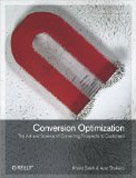 Conversion Optimization
The Art and Science of Converting Prospects to Customers
By Khalid Saleh and Ayat Shukairy