Post-Holiday Marketing Strategies that increase conversions

Let's start with one simple fact: you need a post-holiday marketing strategy. 

Why? 

Remember that common saying? Failing to plan is planning to fail.

Yes, without a post-holiday marketing strategy, your business will either underperform or tank no matter its size.

This is actually one of the unwritten laws governing the world of eCommerce. 

So, my dear friend, the energy you put into creating a holiday marketing strategy is the same effort you need to inject into building a post-holiday strategy. 

But I have to warn you; a post-holiday marketing strategy shouldn't be considered as a way of increasing sales, that will be limiting its superpowers. Think of it as a way of capitalizing on holiday customers and turning them into loyal fans of the brand. That way, it will bring you more value. 

So without further ado, let's take a deep dive into what you should do to come up with a marketing strategy that will be your roadmap once the hustle and bustle of the holiday season are over. 

Ready to roll? 

Data informs the Post-Holiday Marketing Strategy 

You have probably heard this a thousand times: data analysis is the starting point of any business that intends to craft a marketing strategy that reduces marketing costs, increases customer response rates, and offers relevant messaging.

The process can be complicated and incredibly time-consuming, but don't be tricked into implementing a marketing strategy without going through data. 

As daunting as it can be, data analysis takes out the guessing when creating a marketing strategy. This is why it has been tied to predictive analytics –statistical techniques that analyze current and historical facts to make predictions about the future. 

Come to think of it, when you can identify the likelihood of future outcomes based on historical data –it becomes possible to avoid a problem before it costs you more conversions. And this also entails that the success of your marketing efforts can be predictable.

I would argue that it's better not to come up with a marketing strategy than to use wrong data points to come up with one. So, having said that, the million-dollar question is: what type of customer data should be analyzed? 

It's easy to get lost in numbers when you don't know which type of data. 

When it comes to post-holiday strategy to increase sales, look at your previous campaigns during the same time frame for as many years back as you can.

What worked back then? What didn't work? Which emails brought more conversions? Which products were bought the most? Which channels drove more conversions? Which pages had the most and least bounce rates? 

Answers to these questions will help inform your post-holiday marketing strategy. 

I mean when you know which channel worked in the previous campaigns, you won't waste your time focusing on the wrong ones. 

When you know what kind of emails had the highest open and click-through rate, you will be informed on the direction to take in your next campaign. 

When you know the pages that had the highest bounce rates, you will know where to begin to remove the hurdles faced by your shoppers. 

My dear friend, not every post-holiday marketing strategy has to be new. 

Sometimes when you look at previous campaigns, you'll realize that some campaigns have to be restarted, extended, or slightly changed. 

Need one more reason why you should do data analysis first before drawing up a post-holiday strategy? It's cheaper to convince a customer to make a repeat purchase than it is to find a new one. In one of our previous studies, we found that it costs 5X more to attract a new customer than to keep an existing one. 

Retarget or remarket your products 

When a visitor lands on your website, browses through your products, and leaves without taking any action –the only way you can get a chance at converting this visitor into a lead or a sale is a retargeting strategy. But to achieve all this, you have to activate browser cookies to track those visitors who might have exited your site without converting. 

Basically, here is how retargeting works:

Check out this real example of a Facebook retargeting ad in action: 

But I have to warn you; if you are to go down this retargeting road, you have to be extra cautious.

Do you know why? 

Because consumers can easily get annoyed by a consistent reinforcement. In fact, according to Spiralytics, only 30% of consumers have a positive reaction to retargeted ads. Another study by InSkin Media found that the two main responses to a retargeted ad were annoyance and anger: 

This clearly implies that you have to know the audience you're targeting. Many at times, retargeting as a post-holiday marketing strategy is associated with previous buyers and cart abandoners, but this doesn't mean that you can't go beyond that cohort. 

So how then do you make sure that you get it right this time? 

Well, I'd suggest that you conduct the Jobs-to-be-done interviews (discussed in detail in the section below). Using the #JTBD framework, you will be able to understand: 

Why customers prefer to buy or hire your products or services

Why potential customers choose to buy from a competing site.

Why they decide not to buy altogether. 

Equipped with this knowledge, you can optimize the messaging on your site and ads so that it resonates emotionally with those customers who exited the site without buying anything.  

Having said that, this is how you can leverage retargeting to help you increase sales: 

Promote complementary Items

Do you know what might go with that Mac that your customers bought during the holiday? Apple AirPods. Do you know what goes with those formal shoes that customers bought during the holiday? Protective shoe sprays. 

Soon after the holiday season, most people are usually on save-mode –but they can be convinced to make a purchase if your products are desirable. Sometimes they might not purchase right away, but you will be top of mind when they are ready to pull the trigger again. 

Target visitors who didn't make a purchase? 

Audience segmentation gives you an opportunity to reach out to customers who didn't complete the desired action on your site. 

Many people may have visited your eCommerce site during the holiday rush and left without adding any item to their cart. If you specifically target this cohort with special promotions or customized messaging, you just might win over some brand new customers.

The fact that they showed interest indicates that they can be turned into loyal customers if they are marketed to properly. 

Do not stop your promotions too early

According to this Google research, the day after Christmas is one of the 3 biggest days for shopping-related online searches.

Although people may be in "save-mode" after the holidays –the end of a holiday season doesn't signal the end of people's buying mood. So, if you were offering a discount promotion during the festive season, you might as well want to keep it running even after Christmas. 

Many businesses make the mistake of immediately returning to full-price as soon as the holiday season is over, and they forget that consumers will always welcome a great bargain even after the holiday shopping rush. 

Sometimes you don't have to provide the promotion on items that were bestsellers during the holiday season. Just slashing prices on other products that were slow to sell can be a great way of appeasing post-holiday bargain hunters while making room for new stock. 

But to some eCommerce businesses, overdoing promotions might be toxic to the business and it may end up affecting their overall bottom line. So what kind of discounts and offers can be offered by small retailers? 

Well, the answer is to run promotions without deep discounts or smart discounts: 

Offer BOGO promos

Customers are always prepared to get more items for less. So why not offer them a buy-one-get-one-free discount.

Bogo promos come in different variations and they are flexible. It doesn't have to be the buy-one-get-one-free always. Sometimes you can change the rule to buy 3,4,5 and get one free. Or if you can't afford to give one full-priced product for free, you can simply ask your customers to buy one and get one at a half-price. 

Offer loyalty points

Instead of giving discounts, you can offer loyalty points. The more a customer spends, the more the points they earn. Loyalty points can be stored in the customer's online account and they can be redeemed and used as part or full payment later on. 

Offer free shipping

 

We all love free shipping, don't we? 

Free shipping is one way that can really influence customers' buying behavior and push them to make a purchase even if they were not ready to. 

In fact, in one of our studies, we figured out that 93% of online buyers are encouraged to purchase more products if free shipping options are available and 58% of consumers add more items to cart to qualify for free shipping. 

Offering free shipping doesn't mean that the eCommerce store is sacrificing its bottom line for more revenue –free shipping is just a psychological ploy that makes customers feel better and justify spending more.  

Surprise your customers with special promotions

 

This point is a bleed-off of the previous section, but I think it deserves its own segment. 

Let it be known that customers are never tired of promotions. Yes, they made be in "save-mode" soon after the holidays, but they are always on the lookout for the best deals. In fact, a discount is one of the main reasons why people make impulse buying –so why not offer another special promotion? 

This will not only help you increase sales, but you can also think of it as a smart way of cultivating loyalty, especially when you're targeting first-time buyers.

Special promotions do not only appease customers to make a purchase at the present moment but they can also facilitate a good relationship that will benefit your business in the long run.

When offering such promotions, you don't have to hurt your profit margins, offer something like loyalty points, or promise free shipping on the customer's next purchase. 

Customers, in general, like such kinds of freebies – especially when they come as a surprise – and they are more likely to extend the reach of your promotion by sharing these deals with their family and friends.  

Market to your customers' email addresses 

If you managed to capture your customers' contact details – such as email addresses – during the holiday sale, then that email list should be one of your biggest allies during your post-holiday marketing strategy. 

Unlike other forms of inbound marketing, email marketing gives you the ability to speak directly to your customers and build long-term customer relationships.

Not all shoppers who visit your online store are going to buy straight away –some of them will need a little nudge, in their email inboxes, after the holidays in order to convert. Coschedule is good at this: 

In the world of eCommerce, abandoned cart emails are also a perfect example of a way to recoup sales from carts abandoned by holiday shoppers: 

There's no denying that sending email reminders to customers who abandoned their shopping carts often pays dividends. In fact, one study concluded that: 46.1% of people open cart abandonment emails, 13.3% click inside the email, and of those clicks, more than 35% end up buying something.

Do you know that at some point you'd need to sell the remainder of that stock that was unsold during the holidays? Well, guess what? That same list of customer emails you captured can be instrumental in a targeted clearance sale campaign that often comes after the holidays. As mentioned earlier in this article, it's quite easier to convince a customer that has already purchased from you than it is to motivate a first-time buyer. 

Use the #JTBD framework for product innovation

Of course, customers like discounts, but that is not the only reason they buy from your store.  

Customers are willing to buy any product at full price if it is able to fulfill their most pressing social and emotional needs. It's not always about discounts, you can still engage and retain your holiday customers if you offer them something that adds value to them.

So how then do you uncover your customers' social and emotional needs? 

Easy, employ the Jobs-To-Be-Done framework. 

If this is your first exposure to the #JTBD framework, you'll benefit from reading our article on how to use the #JTBD framework on conversion projects. You could also delve deep into this framework by visiting the #JTBD website. 

Having said that, now let's a take a look at how you can use it to create a powerful post-holiday marketing strategy: 

Select a few customers who purchased from your store during the holiday season and interview them using the #JTBD framework. 

Ask them about their motivations, triggers, push, and pull factors that led them to purchase from your store. You can also ask them about other shops or rather products they considered as alternatives before making a purchase from you. 

My dear friend, having this kind of customer information at your fingertips is every marketer's holy grail. 

Not only will this info help you develop a product that soothes customers' emotional and social needs, but you can use it as the messaging on the website copy or in your post-holiday marketing initiatives. 

I couldn't agree more with one of Ayat's posts on LinkedIn: 

So whatever the case, your post-holiday marketing campaigns should clarify the alignment of what the product does to the social and emotional need(s) that your customers are hiring it for.

Conclusion 

Post-holiday marketing strategies carry the same weight as holiday marketing strategies. They all can increase conversions, hence they all require proper planning. Even after holidays, customers are always on the lookout for good deals –it's not like every consumer aims to spend more on holidays only. Using the above post-holiday marketing strategies, you will be able to increase conversion and even better, turn prospects into loyal customers.
Simbar Dube
Simba Dube is the Growth Marketing Manager at Invesp. He is passionate about marketing strategy, digital marketing, content marketing, and customer experience optimization.
View All Posts By Simbar Dube
Join 25,000+ Marketing Professionals
If you enjoyed this post, please consider subscribing to the Invesp blog feed to have future articles delivered to your feed reader. or,receive weekly updates by email:
Connect with us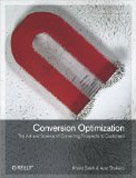 Conversion Optimization
The Art and Science of Converting Prospects to Customers
By Khalid Saleh and Ayat Shukairy