How to Run Promotions Without Deep Discounts

Customers' love for a bargain is indisputable. 

If I wasn't one of them, I would've thought that maybe they are conditioned to only make a purchase when they think they are getting a great deal. 

But being both a customer and a marketer has helped me understand both spheres. 

I understand why customers like promotions, and I understand why marketers often roll out sales promos. 

As a marketer, I have realized that the "customer is king" mantra has been engraved in our minds to the point that we even hurt our profits all in the name of pleasing the king. 

Yes, offering deep discounts will drive more traffic and create a huge spike in sales in our online stores.

But we have to think of the cost that comes with it. 

This is not to say that deep discounting is not necessary at all, but my point is, it should never become a default strategy for more sales unless you can actually afford it and have a robust marketing program to keep those buyers. 

Just as they're many ways to skin a cat, there is always a way to satisfy your prospect's expectations without destroying your profit margin. Deep discounts are not the alpha and omega of great deals, this article will show you a few ideas that are just as attractive to customers. 

But, before we get into that, let's begin by looking at what you should do first.  

First things first: pay attention to your gross profit margin 

More often than not, eCommerce marketers make the mistake of focusing on the amount generated from sales instead of looking at the bigger picture, which, in this case, is the overall profits.

Just because competitors are offering hefty discount promotions, it doesn't mean that you also have to follow the bandwagon.

Smart marketers would first pay attention to their gross profit margins before activating any discounting strategies. To be more precise, you should start by taking a deeper look into the relationship between the selling price, margins, and volume of the product you want to discount.  

If there's a huge difference between your product cost and your selling price, then you can afford deep discounting your products. But if the difference is a slight one, I recommend you abort the idea and adopt the following tactics:  

1. Reduce the price if the customers purchase more products 

I know cutting down prices is not a good feeling to have. But sometimes being generous to a customer who has spent above the given amount shouldn't hurt that much –it's just one of those things you have to do in order to make them come back again.

Doing so also encourages customers to purchase more products (which means they spend more) than they perhaps need, especially when their intended order is not far behind the breakpoint. 

For instance, Adidas offers a 20% discount for ordering 2 or more pairs of sneakers. This is better than having a warehouse full of stock that is collecting dust or not selling.

These types of discounts are referred to as smart discounts. 

(We are actually creating an experiment for one of our clients – in the eCommerce space – where customers need to get to a certain average order value before becoming eligible for a discount.)

If you think about it: this is also a clever way of encouraging customers to purchase those kinds of items that typically get sold once in a while. You're also more likely to meet your monthly quotas since you will be selling more products. 

These kinds of deals are a win-win for both the customer and the seller. Customers will definitely think that they will make a steal if they buy in bulk. And Sellers, on the other hand, will be increasing the average order value for their businesses.  

2. Offer buy X, get Y promos 

It's an open secret that customers like getting more items for less. And this is why most of them love BOGO – buy-one-get-one-free – promos. 

Knowing that customers love BOGO, different brands use this promotion technique when they intend to motivate customers to write reviews:

Using the same tactic customers can also be motivated to share about company products on social media:

There are many variations of the BOGO concept –it doesn't always have to be: buy one get one free. Sometimes the rule can be 3,4,5 and get one free. Or if you can't afford to give one free item, you can simply ask your customers to buy one and get one at a half-price: 

What makes the BOGO concept more effective is the perception it gives to customers. Whenever customers see BOGO deals, they perceive that they are getting a bargain. 

Yes, it's a bargain but in reality, the retailer benefits more. 

Take for instance, if you ask customers to first buy a product with a 75% margin in order to get a free product that has a 15% margin, will that count as a dramatic loss to you? 

Alternatively, let's say you have a surplus of t-shirts that cost you $20 each and you intend to sell each at $100 (but they never actually sell at this price). If you sell them for $50 you make a $30 profit ($50 – $20). So if you're to use the BOGO tactic here, you can offload two t-shirts faster instead of one:

However, small eCommerce businesses or shops with smaller margins can take a dramatic hit from BOGO deals if they offer them in a similar manner as top retailers. 

If the BOGO deal still sounds like a deep discount to you – then approach it this way: 

The free offer has to be the lowest priced product in your store. This means that if customers are to buy product X in order to get product Y for free –then product Y has to be way cheaper than product X. 

Only use this promo when you want to clear sales and generate more cash.

Macy's

is a perfect example of a mega-brand that had its sales promo backfire after offering multiple discounts that affected sales. 

Avail the offer to a specific group of customers, especially your most loyal ones. How? This can be done by segmenting customers based on their purchasing or spending habits.  

Only offer the BOGO promo on products with high margins, or you can use the offer to drive a large number of sales for a medium margin offer.

3. Buy X, and get a free gift

 

I get it…giving away a full-priced product for free might be a terrible idea for some businesses – both small and other mega brands. 

So does that mean they can't give something for free? 

No, they can! 

Instead of giving a free same product that the customer would have bought, businesses can consider giving away something of a lower value and marketing it as a free gift.

Established brands that sell high-quality products always use this concept to boost their sales. But the secret sauce in this tactic is to make the free gift attractive, and something that goes along with the product that your customers would have bought. 

Take a leaf out of Apple's marketing playbook: 

When you make the free gift desirable, customers will not only buy your products, but they will share this with their loved ones.

4. Go for Loyalty Points

In the previous section, we established that customers like to get more items for less. But it's not like any shop can afford to give away more products for less, right? 

Small shops or even some mega brands might find it illogical to just give away a full-priced product for free as this would make them incur extra weight and carrier costs.

But that shouldn't stop you from rewarding loyal customers with something extra. You can still go for loyalty points. Offering loyalty points has proven to be an effective way to drive customer retention.  

Actually, most businesses throughout the eCommerce space have now designed loyalty programs that offer loyalty points not only to customers who have purchased their products but to those types of customers whose actions –such as writing reviews, following, commenting, liking and sharing company posts on social media – benefit the brand in a certain way. 

For every $50 that a customer spends you can award a $1 loyalty point. The more a customer spends, the more points they earn. Sweet legs do this well: 

These points can be stored in the customer's online account so that they can view the balance at any time before they checkout. When the customer has gathered enough points, they can then redeem them and use the points as part or full payment.

However, just like you would do before offering any discounts promotions, you need to know how much your loyalty points are worth. Knowing this will help you understand how much money you are giving to your customers –and it will also help you avoid deep discounts.

You can actually think of loyal points promos as a tool to retain customers by giving them a solid motive to buy again from the company and establishing habits. If you can read between the lines then you can see that loyalty points are good for building customer loyalty. 

5. Who doesn't love Free Shipping?  

According to behavioral economics researcher, Dan Ariely, shoppers generally overvalue the benefits of "free" even when compared to higher-quality items at a discounted price." 

In one of our studies, we discovered that more than 78% of US Amazon Prime Customers signed up for the Amazon Prime Loyalty Program because of free shipping.

More than 82% of customers perceive shipping costs as an annoying extra fee and they rarely buy stuff unless it has free shipping –this is a fact that has been discovered by most online stores. 

Here's an example of where free shipping influenced customers' buying decisions:

Now, 60% of eCommerce marketers offer the free shipping option and they say it is by far their most successful marketing tool. Some even predict that all shipping will be free in the near future. 

In their research, Stitch Labs indicated that there is a potential 10% increase in revenue when companies provide free shipping to customers. And this concurs with one of our own researches  that had this conclusion: 

"93% of online buyers are encouraged to buy more products if free shipping options are available whereas 58% of consumers add more items to cart to qualify for free shipping."

So there you have it…consumers are so much in love with free shipping. Some are even willing to go as far as giving up Netflix or drinking coffee in exchange for free shipping on all online orders.

Offering free shipping doesn't mean that e-retailers are taking a loss – they do get their money somehow – but it's just a psychological ploy that makes customers feel better and justify spending more. 

When companies like Amazon first introduced the free shipping option several years ago, it was illogical for every eCommerce merchant, particularly small ones, to follow suit. But with scale and growing customer expectations, free shipping has become the norm that is beneficial to both the customer and seller. 

In fact, according to The Diffusion Group, 79% of Amazon Prime users cite free shipping as the primary reason they joined the program. 

Even to this day, Amazon still uses the free shipping concept –and it seems like it has been working wonders for them. They ask non-Amazon Prime customers to spend at least $25 in order to qualify for free shipping. 

But the thought of shipping products for free on a daily basis, though… it's not for everyone. Especially not that small eCommerce with a lower margin. 

So if you are one of those small eCommerce shops, but you'd like to adopt the free shipping policy, I recommend that you first do this: 

Set a minimum order. Just like Amazon, offer free shipping to customers who spend a certain amount of money. 

Don't offer year-round free shipping. Only use it as an incentive during a slow sale period. 

Wrap the shipping cost into your cost of the product so that you don't cut into your profits. 

Do not offer free shipping on all your products. Why? This will have an impact on profit margin, but it's important to consider whether the long-term gains will outweigh any short-term losses.

Not all e-commerce stores are cut out to offer free shipping – you might as well consider it on returns only.

Conclusion

We've offered a lot of advice on different promotions (without a deep discount) in this article. As you've learned, you have plenty of options when it comes to running promotions without deep discounts. But before you go for any promotion tactic, it's wise that you make sure that your profit margins won't be affected. Instead of focusing on the sales revenue to be generated by the promotions, focus on the overall profits.  
Simbar Dube
Simba Dube is the Growth Marketing Manager at Invesp. He is passionate about marketing strategy, digital marketing, content marketing, and customer experience optimization.
View All Posts By Simbar Dube
Join 25,000+ Marketing Professionals
If you enjoyed this post, please consider subscribing to the Invesp blog feed to have future articles delivered to your feed reader. or,receive weekly updates by email:
Connect with us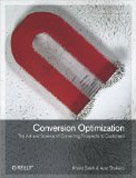 Conversion Optimization
The Art and Science of Converting Prospects to Customers
By Khalid Saleh and Ayat Shukairy