Reading Time:
8
minutes
"The more information you're advertising, the more persuasive it will be," David Ogilvy said it best.
The state of advertising and marketing products online underwent a drastic change from the scenario of the 60s and 70s. Now companies online want to present quick information, make the sale, and increase revenue.
So, can e-commerce stores nowadays benefit from "more information" to close more sales? Should they not limit themselves only to dry product description?
The fast-paced, impatient world we now live in has pushed most companies to display only the most relevant information on a given page:
But sometimes, we need to take a breath and look at what the state of selling online has become.
The reality is that companies continuing to grow and expand online have a brand recognition that gives them an edge; brand is what makes your company stand out among your competitors.
To survive this fast-paced world, smaller companies need to go beyond just selling, and aim at building their own brand and a loyal base of brand ambassadors. This specific loyalty is one of the most challenging stages of the buying process to establish.
You want customers that will share and chat about your product and service. Providing your customers with meaningful experiences, i.e. such experiences that they have never undergone before, created by your brand can help you find and nurture your brand evangelists.
Connecting to a base of clients in personalized and emotional ways, is not an easy task. But it is as doable as it is inspiring for both brand and customers. Multiple forms of communication, both verbal and non-verbal, can take up the challenge of summarizing and delivering memorable branded experiences in on the product page.
Of course, in an online environment, verbal forms stand out.
Words are powerful. Copy is one of the three main components to optimize on a page, along with the placement and the design of elements. Mistakenly, many e-commerce conversion optimization projects focus on design and placement, leaving copy as the last thing on the list (if it even makes the list).
From customers' first impressions to becoming brand evangelists, they go through a five-staged journey of experiences at motivational, physical, intellectual, emotional and transformational levels, as this recent research and survey highlighted. Check below how copy on product pages can convey each one of these levels:
1. Motivational level
At this pre-experience stage, future customers meet your brand for the first time. The ones who will become ambassadors leave with emotions of belonging, always recalled in a positive way.
This first encounter might happen offline, when people see one of your products or hear someone praising your services. If the first contact happens online, on a product page, not only images or other visuals, but also your copy should convey individuality and contrast, something that the customer will not find anywhere else.
Imagine, you are looking for vintage-style dresses online and search suggests you ModCloth as one of the options.

You browse the size and see that at ModCloth, the title of their categories already indicates individuality. One of the sections is called "Unique Dresses":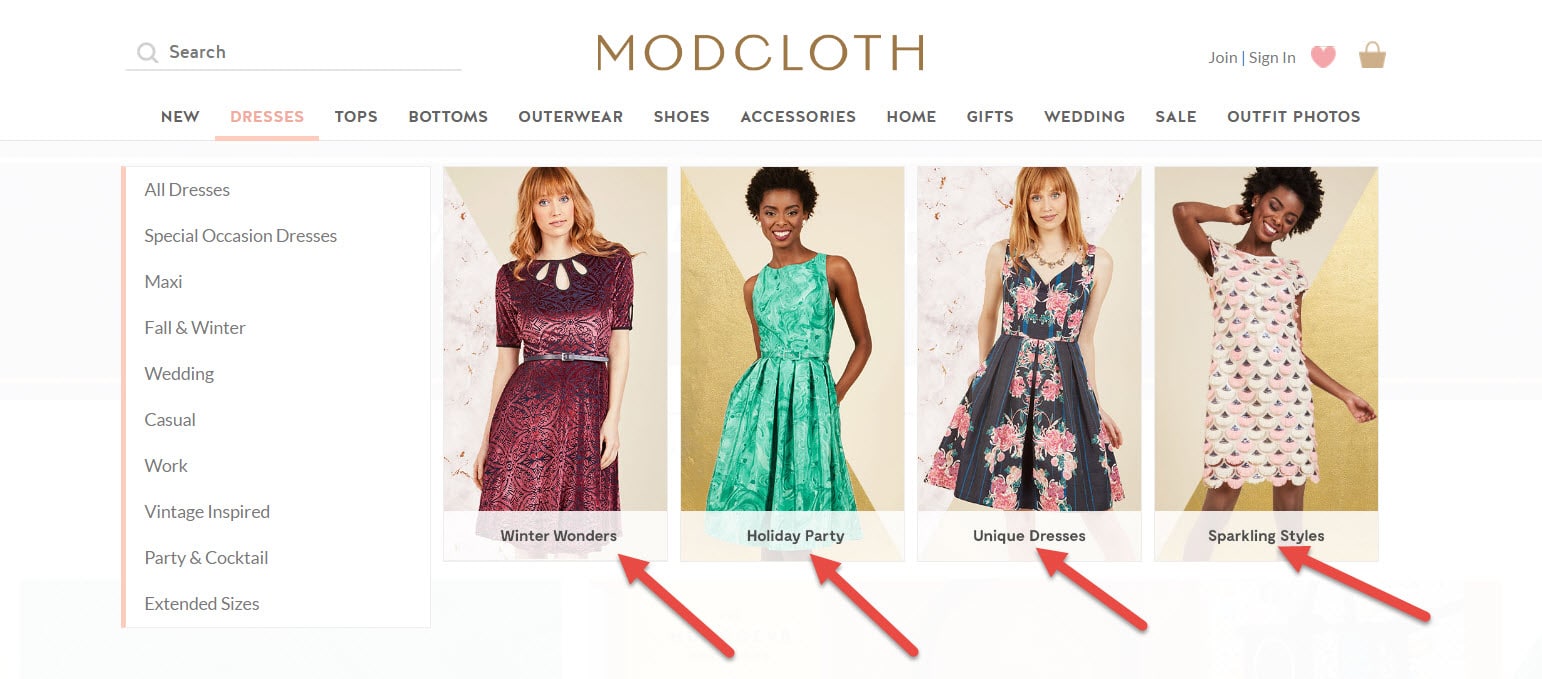 You browse further and see that each unique dress receives an aura of exclusivity, by being detailed named. For instance, the one below is called "Ineffable Elegance A-Line Dress." Well, the customer can find regular dresses anywhere, while this exact pompous dress can only be found at Modcloth. These titles alone motivate the customer to connect to the brand.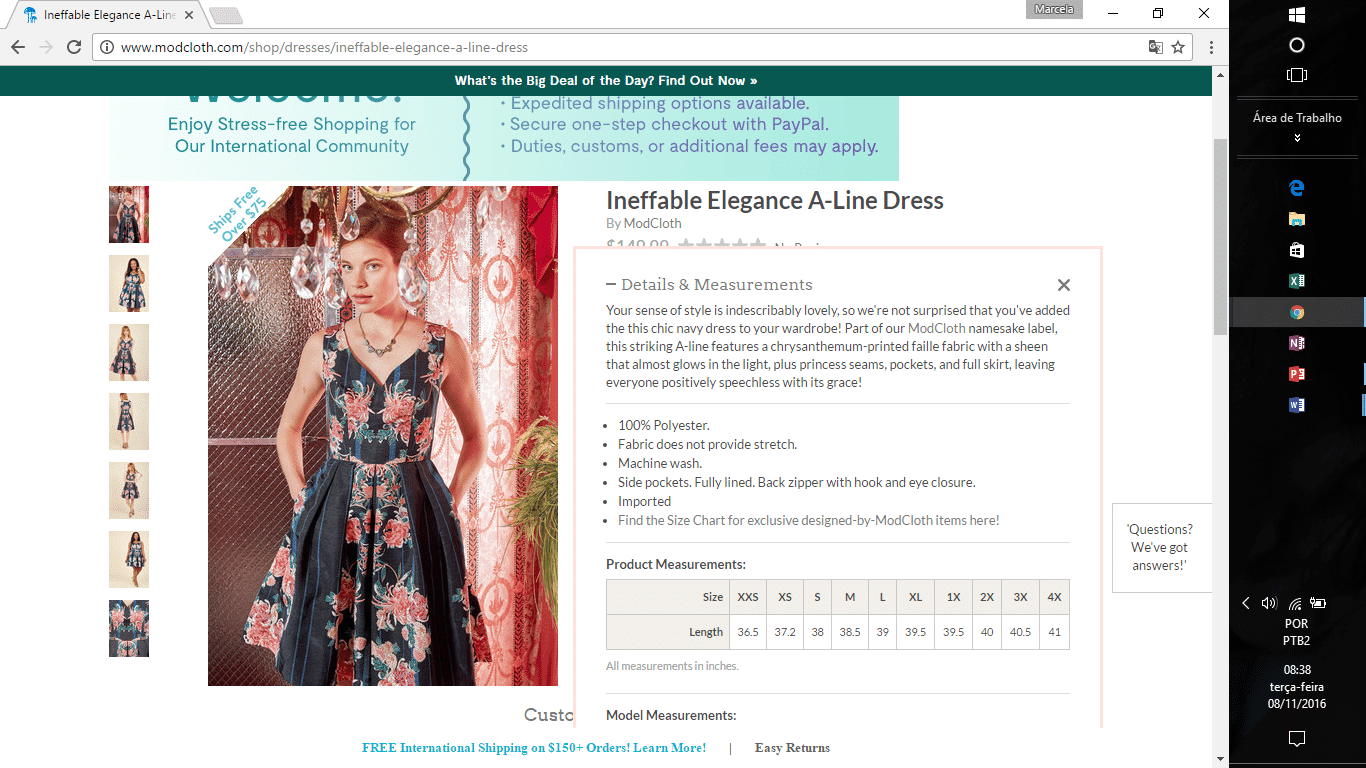 To motivate the customer further, the description of the dress compliments the good taste of the client viewing the item:
"Your sense of style is indescribably lovely, so we're not surprised that you've added this chic navy dress to your wardrobe! Part of our ModCloth namesake label, this striking A-line features a chrysanthemum-printed faille fabric with a sheen that almost glows in the light, plus princess seams, pockets, and full skirt, leaving everyone positively speechless with its grace!"
2. Physical level
On the stage of experiencing your brand, ambassadors cherish multi-sensory perceptions they go through in different contexts.
If you have a brick-and-mortar store, as well as an online store, the opportunists to create consistent, enjoyable multisensory perceptions are far superior. Take Starbucks for example, the smell, the music, the sound of coffee machines, cozy sofas, the right colors. They know how to translate all the ambiance to their product pages, with descriptions as "our holiday coffees are bursting with notes of the season", that strengthen their brand as well as the sensory perceptions of customers.
If your store is only online, you can rely on copy, images and videos to convey multisensory perceptions related to your products and brand.
With the purpose of reinventing men's sportswear, so women feel beautiful as they adopt a powerful, active lifestyle, Sweaty Betty displays products with videos, so customers can better visualize the piece of clothing in an activity. The videos are accompanied by descriptions that show customers the sensations and perceptions of wearing the product, geared for fitness activities.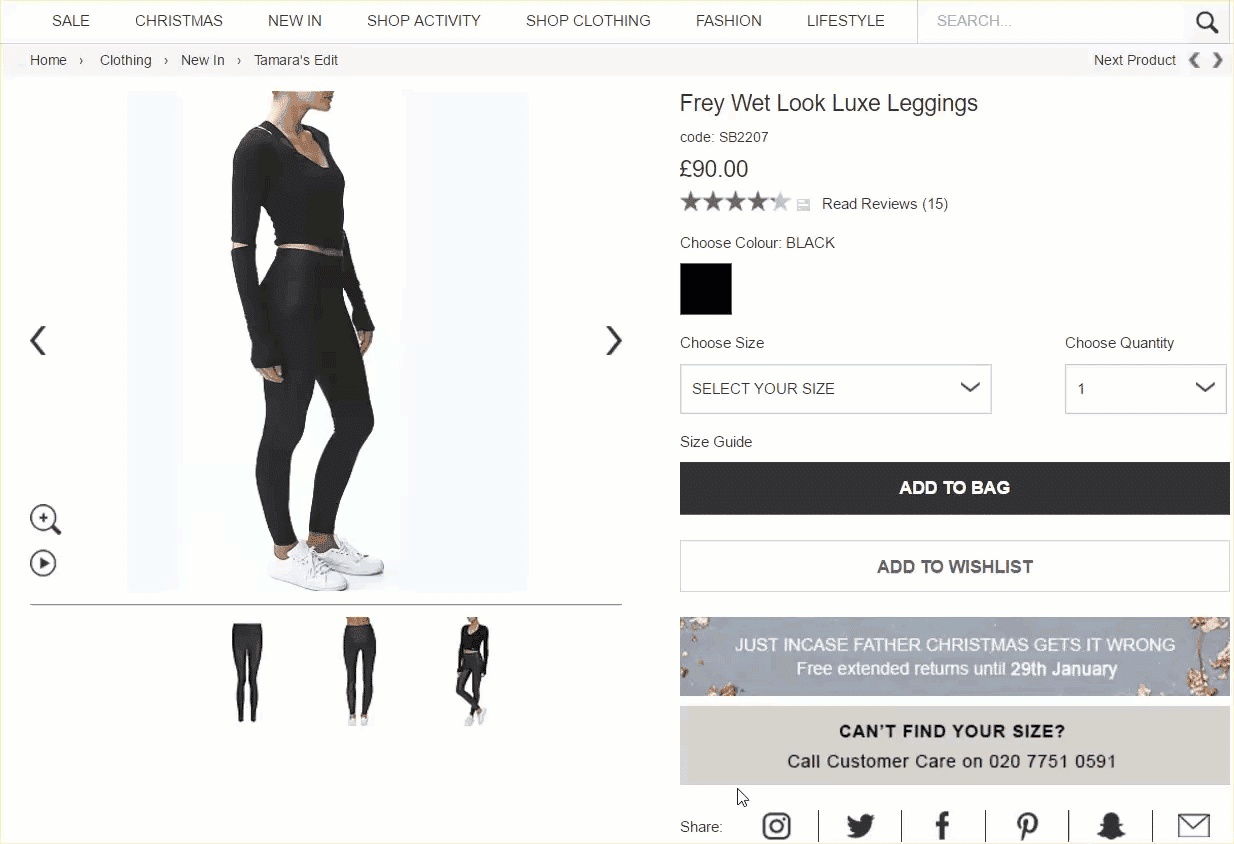 The description relies on adjectives and adverbs to relate the product to multisensory perceptions, as "in and out of the studio," "super soft," "high stretch," "comfortable," "flattering," "sweat-wicking":
"In a new cropped length, the Chandrasana 7/8 Leggings look amazing in and out of the studio. Fully opaque both Scandi style print and black side out, the super soft interlock knit fabric is high stretch and comfortable, while flattering stylelines sculpt the silhouette.
High-stretch, sweat-wicking fabric feels soft and comfortable
Fully opaque for safe downward dogs
Power mesh panels and Scandinavian style print transcend the studio
Model wears size S and is 178cm/5'10" tall"
3. Intellectual level
You offer intellectual experiences to your customer when you provide them opportunities for learning, thinking, applying knowledge and forming opinions.
Excellent copy is a pillar of the intellectual level in a diversity of materials that may explain the process of production, the origin of the brand, or unique information related to products.
If this all sounds too much to add to product pages, you can apply the component of authenticity to endow your brand around perceptions of heritage, nostalgia, cultural symbolism, sincerity, craftsmanship, quality commitment, and design consistency.
At Levi's, as they are a renowned brand, who can claim "We invented the blue jean.
And we're reinventing what it means to wear them",their product descriptions take advantage of the cultural symbolism of their jeans, associated with quality and consistency in design:
Levi's first describes the brand is"everywhere" and points out this piece is an innovation the customer should try because: 1) they know what they are talking about; 2) other women everywhere approved it. They reinforce the authenticity of the brand:
Women everywhere have fallen in love. Now it's your turn. These innovative styles flatter, hold your shape, and make you feel amazing. Our 711 Skinny sits just below the curve of your waist for a universally comfortable fit, and the skinny leg adapts to any style you choose. This one is speckled with faint spots of paint.
4.Emotional level
To reach the emotional level with your brand evangelists, tell them stories. Loads of stories.
Stories convey strong emotions and meaning, adding significance and content to the brand.
Peugeot's website brought storytelling up a notch.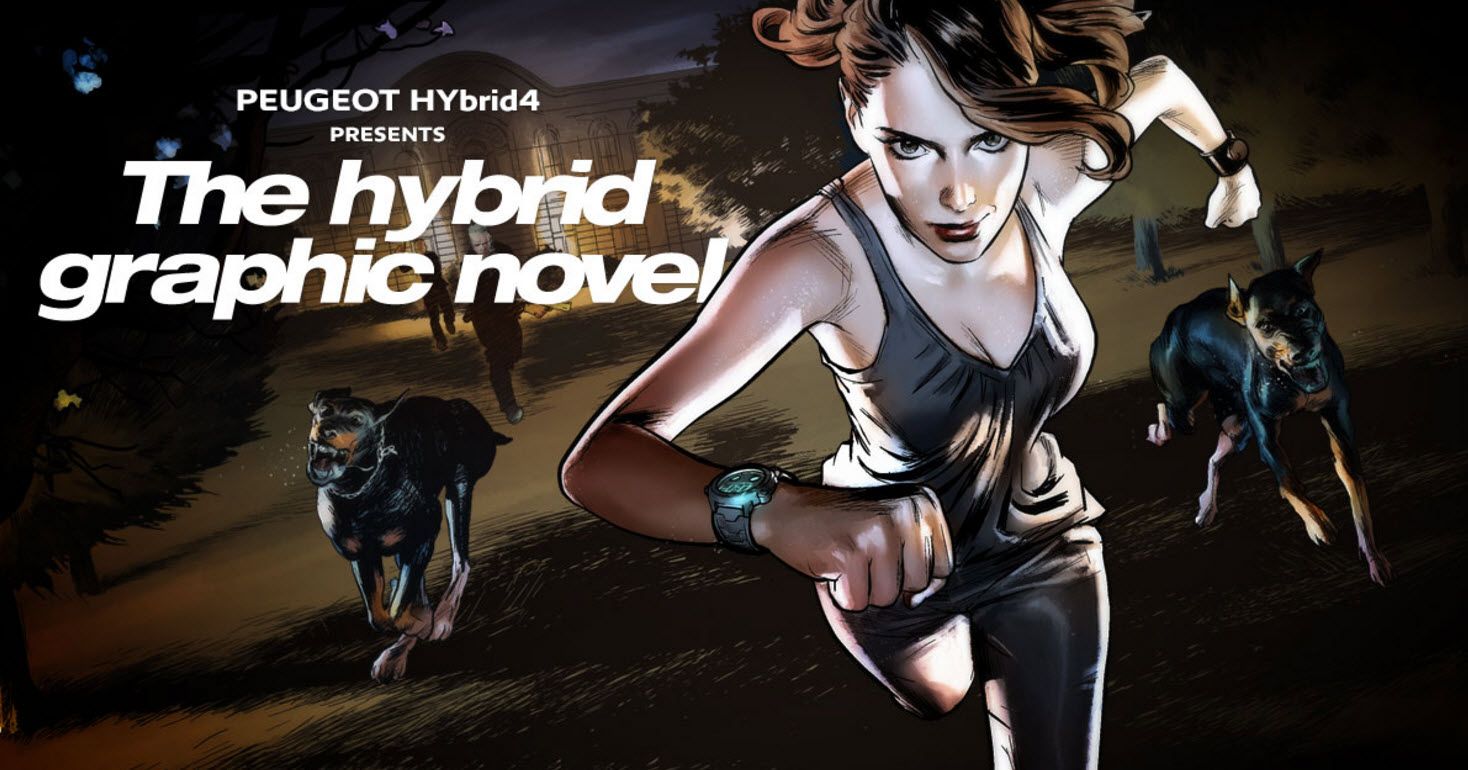 Help your customer develop their stories with your brand. This is enriching for both of you. Social media can help you out with that. Or you can integrate these stories to your products and website, as Hiut Denim does.
With the motto "Do one thing well" at their homepage, Hiut Denim already conveys the idea that the customer can create a story with their brand. Their product pages tell stories as well: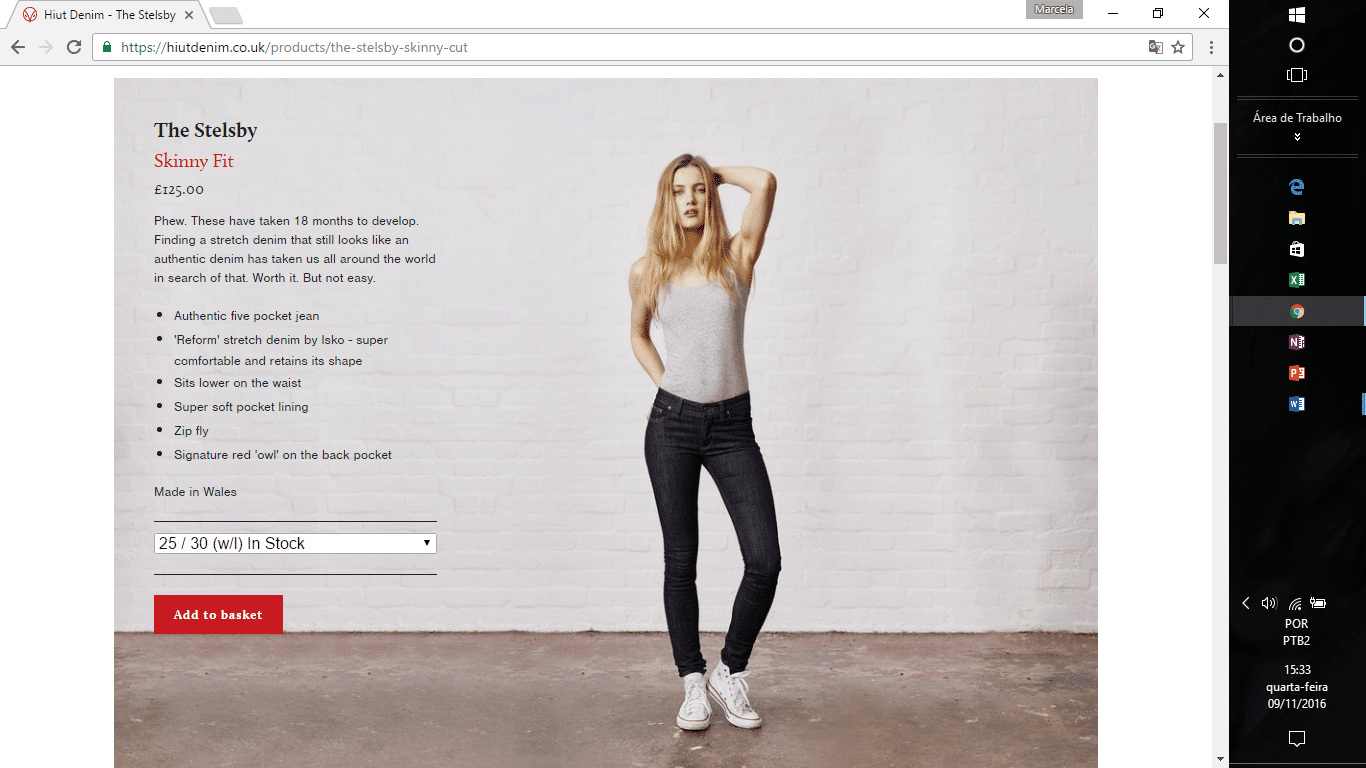 Their product description shapes a story of effort, persistence, and dedication to the product. This enriches both the product and the brand:
"Phew. These have taken 18 months to develop. Finding a stretch denim that still looks like an authentic denim has taken us all around the world in search of that. Worth it. But not easy."
5. Transformational level
At this last stage, your brand might be able to provide a personal transformation for your customers, either in a physical state, a state of mind or a lifestyle. This change comes from positive, compelling experiences.
Interaction stands out in your plan of connecting to customers at this level. Interaction is a successful,continuing, and consistent communication between your brand and your clients, that provides elements of individuality, multisensory perceptions, authenticity, and stories.
In product pages, your copy might bring this interaction to the surface, reinforcing both a lifestyle and a state of mind, as The Handmade Home does: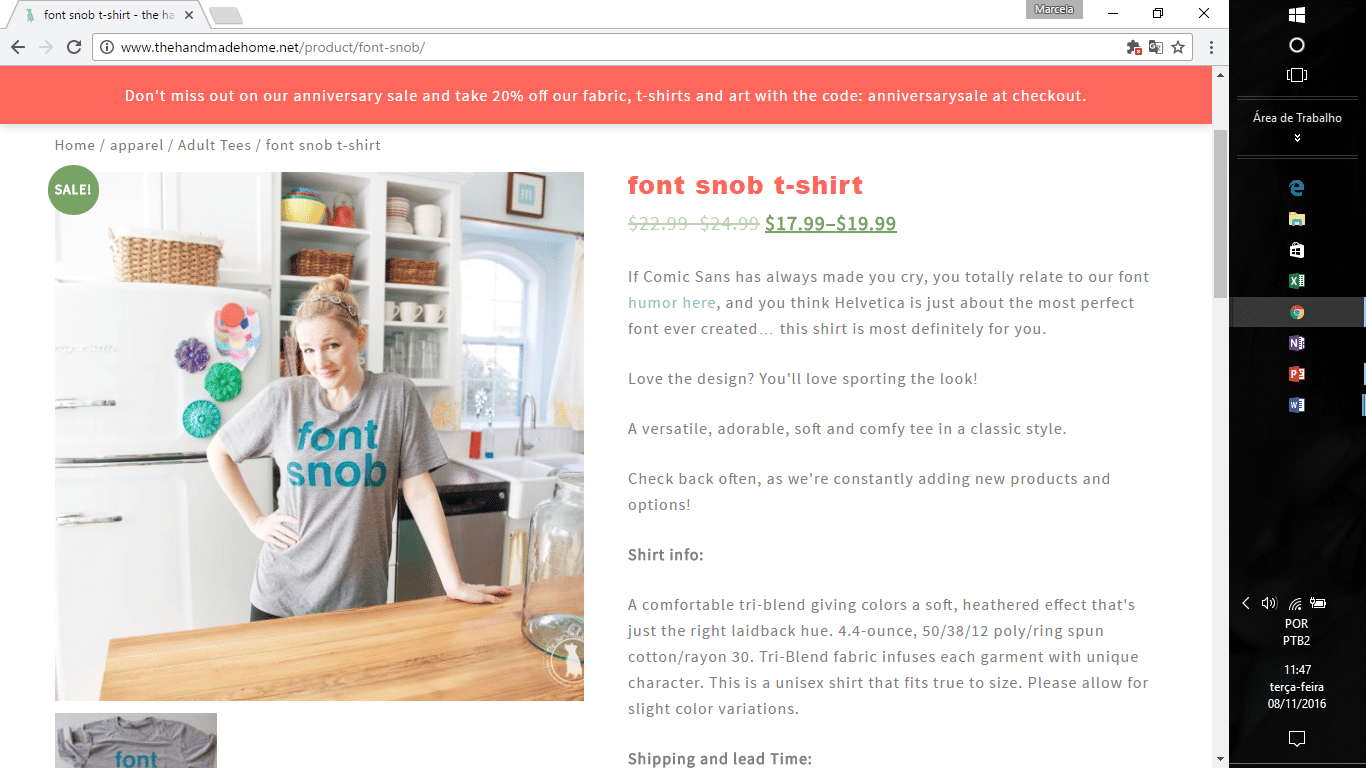 The Handmade Home turned into a studio, producing and selling clothing and home décor, after becoming a successful lifestyle and decoration blog. They first build interaction with readers, and then became a brand for an online store. This way, their followers already know the authors' interest for fonts, which is evidenced by a link to the posts about fonts in the product description. They paired the description with a picture of one of the authors wearing the t-shirt, in her kitchen (which is part of their home DIY blog posts as well). The whole product page recalls customers about previous interactions:
"If Comic Sans has always made you cry, you totally relate to our font humor here, and you think Helvetica is just about the most perfect font ever created… this shirt is most definitely for you.
 Love the design? You'll love sporting the look!
 A versatile, adorable, soft and comfy tee in a classic style.
 Check back often, as we're constantly adding new products and options!"
Next steps
When working on your product pages, remember that brand evangelists feel the experiences with their brands were made just for them, as individually tailored to strengthen bonds.
The components of individuality, multisensory perception, authenticity, story, and interaction in brands' messages create the preconditions for customers' meaningful experiences. All five elements can take part in all five levels of the journey to becoming ambassadors.
When working on your product pages, remember that brand evangelists feel the experiences with their brands were made just for them, as individually tailored to strengthen bonds.
 If you would like to set a plan for the next steps on fine-tuning your product pages, check our article on How to Write Web Copy that Sells.
If you are looking for straightforward ways to improving copy, check NN/g's 3 Tips for Better Product Descriptions on Websites.
If you prefer to dig deeper to refining your e-commerce product page effectiveness check our webinar on Getting 2x More Conversions from Product Pages, at our YouTube channel.