Top 20 Site Analytics Tools to Help Optimize Your Site

**Thank you for all the wonderful comments and suggestions of analytics tools. This is an update of our last post with 5 more more great tools to add to your list.

Never undermine the importance of testing and analyzing your site. On the most basic level, analytics data will help ensure whether or not you're on the right track. And if the data is reviewed and utilized on the site it will help you increase conversion rates. Who doesn't use analytic tools these days? You'd be surprised. We have come across ecommerce site marketing VP's that can barely tell us the number of visitors, conversion rates, or results and rankings for paid and unpaid traffic. Now, for those of you who are familiar with analytics data and tools, I thought this was a fun little blog that may pique your interest to what's new out there.

We've worked with these 15 tools that can be found on Techlicous's to help analyze and gain a better understanding of your site's traffic.

Google Analytics provides so much information that it can sometimes be overwhelming. Not only does Google Analytics give you detailed information on where you are getting your traffic from, it simplifies the process of making improvements to your landing page and website as a whole. The best thing about Google Analytics is that it is free to all advertisers, publishers, and site owners.

The best thing about Site Meter is that it provides you with real time tracking and instant access to vital information and data about your sites audience.

iPerceptions takes a deeper look at customer behavior by looking at it both on and offline. It's a great tool to really identify the key concerns of your customers such as their overall satisfaction with your site.

WebTrends enables you to provide your visitors with the most engaging experience possible. Measure and test all aspects of the online experience from marketing to site content and usability—all of which increase visitor engagement and conversion rates. With functional reporting for each department, from marketing to merchandising to business analysis, you can answer the questions that are most important to the overall business as well as each department.

Clickfox's patented, proven software enables companies to transform existing customer data into true, objective insight by showing customers' step-by-step behavior within interactive systems and across the enterprise. ClickFox can translate interactions from multiple service touch points into an intuitive, visual map, revealing quickly and easily what customers actually do and why, so that companies can align customer needs with their business objectives.

Clickstream is a fully featured ASP delivered web analytics solution provided by Clickstream in conjunction with its partners. The automation and elimination of tagging inherent in the Datasherpa Platform enables the delivery of enterprise analytics out of the box with virtually no setup or maintenance costs. For the first time hosting providers are able to deliver enterprise level functionality at a minimal cost, thereby creating a significant new revenue stream. Datasherpa Web Analytics can be configured for different levels of service depending on the hosting provider's needs and customer segmentation. The solution can be deployed virtually or on premise.

Coremetrics a company that provides most accurate and complete record of visitor behavior—capturing every click of every visitor over time, and storing them in Coremetrics' LIVE (Lifetime Individual Visitor Experience) Profiles secure database.

DeepMetrix provides a web analytics solution. Get campaign tracking, conversion, ROI, visitor segmentation and commerce, plus powerhouse features like CRM, data mining and A/B testing.

Fireclick makes Web analytics easy through a hosted application service that automatically gathers and stores data for online businesses. No set-up fee. No training fee. No expensive consulting required. To report, present, and share the analysis of data, Fireclick provides a comprehensive suite of tools unmatched in the industry. Fireclick provides integration of Web analytics with paid search engines, e-mail providers, affiliate programs and more in order to provide a consolidated view of all site activity.

Moniforce's webSensor Enterprise is a high-quality web analytics solution that provides insight into your website visitors' behavior. You can immediately work with the results from webSensor Enterprise. You know exactly where to make changes that will attract more visitors, make sure visitors return more often, increase the conversion rate from visitor to customer, improve the effect of online marketing campaigns.

Mtracking's ASP web analysis service gives accurate real time reports on the marketing performance of your web site, e-marketing and online campaigns.

Nedstat enable you to improve the effectiveness and profitability of your online communication and business. It makes website analytics straightforward and accessible. Nedstat offers a wide range of reporting possibilities on campaigns, content and conversion.

Omniture provides organizations with actionable, real-time intelligence regarding their online strategies and marketing initiatives. Omniture helps organizations quickly identify and understand the most profitable paths through their Web sites, where visitors are dropping off, what's driving critical success events, and how different segments of visitors interact with the Web site.

SiteClarity translates complex data into a clear and actionable format that presents multiple layers of insight into online customer behavior. As an enterprise tracking and reporting solution, SiteClarity delivers a centralized solution across all operational areas including marketing, site optimization, and customer retention. Unlike other solutions, SiteClarity tailors its reports and services to meet your specific business needs. Focused reporting packages and power administration tools provide a deeper understanding of online customers to re-define and optimize online strategies.

StatCounter is a free yet reliable invisible web tracker, highly configurable hit counter and real-time detailed web stats. Insert a simple piece of our code on your web page or blog and you will be able to analyze and monitor all the visitors to your website in real-time.

Updated 6/23/08

This is another free site that provides real time statistics. Woopra works with WordPress sites or vBulletin forums. The cool thing about Woopra, other than its easy to access information and cool desktop application, is the custom alerts that you can set up to give you information on ip addresses, titles, geography, etc.

Mint is an extensible, self-hosted web site analytics program. Its interface is an exercise in simplicity. Visits, referrers, popular pages and searches can all be taken in at a glance on Mint's flexible dashboard.

VisiStat 6.0 contains all the tools and reports necessary to monitor your Website visitors to optimize your online presence. It has features like page grouping and domain comparison reports. The cool thing about it is that VisiStat is useful for blogs, small business sites, and the largest multi-domain enterprises equally. Of course all of this comes with a price!

Clicky used to primarily target smaller web sites and blogs because it tracks a high level of detail on every visitor, and those types of sites find that information very interesting. Since then, many additional features have been added to Clicky, such as the customizable dashboard full, and a filtering interface that gives you actionable data on any subset of your visitors. They have a cool comparison chart on their homepage claiming to have the most features on any analytics tool out there.
Ayat Shukairy
My name is Ayat Shukairy, and I'm a co-founder and CCO at Invesp. Here's a little more about me: At the very beginning of my career, I worked on countless high-profile e-commerce projects, helping diverse organizations optimize website copy. I realized, that although the copy was great and was generating more foot traffic, many of the sites performed poorly because of usability and design issues.
View All Posts By Ayat Shukairy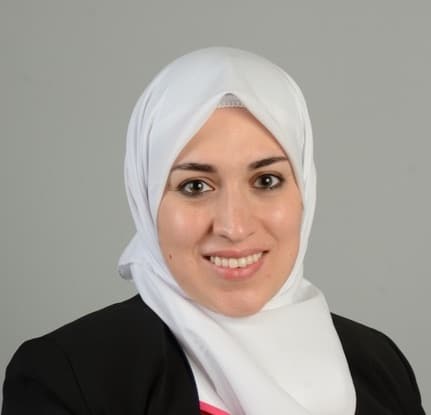 Join 25,000+ Marketing Professionals
If you enjoyed this post, please consider subscribing to the Invesp blog feed to have future articles delivered to your feed reader. or,receive weekly updates by email:
Connect with us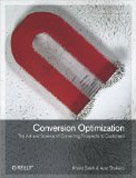 Conversion Optimization
The Art and Science of Converting Prospects to Customers
By Khalid Saleh and Ayat Shukairy