Top Sales Funnel Software and Sales Funnel Builders for Marketers in 2023

It doesn't matter whether you're running an eCommerce or a B2B business — if you're running a business, you'll need a sales funnel. 

Building a sales funnel is an integral part of a marketing campaign and sales process. A sales funnel is a process of content educating someone until they are eventually encouraged to make a purchase. Sales funnel software is designed to make this process as easy as possible.

In this post, we'll break down the best sales funnel software tools and sales funnel builders that marketers and entrepreneurs use to create their marketing funnels and marketing automation sequences.

CartFlows is a collection of e-commerce tools that allows users to create, optimize and measure sales funnels. The platform offers analytics for a better understanding of customer behavior, as well as a visual builder that lets users create and test different sales funnels.

The interface is user-friendly, and the funnel builder sits at the top of WooCommerce. It comes in the form of a free plugin as well as a pro plugin. That said, the basic version has limited features. 

CartFlows also offers features, such as WP funnel builder, one-click upsell, one-click order bump, A/B split testing, dynamic offers, and more.

Key Features:

WordPress One-Click Upsell:

It comes with customizable upsell templates to help you increase buyer's order value by offering several relevant one-click upsells at the checkout page. CartFlows offers inbuilt templates that can be used to upsell online courses, eBooks, software subscriptions, and more.

You can build custom rules to offer products dynamically with every purchase to make it more relevant for the buyer. You can also A/B test these offers to determine which one brings more conversions.

One-click Order Bumps:

CartFlows' one-click order bump feature allows you to present your customers with dynamic offers based on the conditions you set. You can use their templates or create your own to advertise online courses, consultation packages, or anything else you're selling online.

A/B Split Testing:

With CartFlows, you can A/B test your landing pages, offers, and entire sales funnels. You can create variations based on buttons, headlines, pricing, discounts, and bundles and split the traffic between them. And with CartFlows' live analytics dashboard, you'll be able to see which variation is working best at any given time.

Dynamic Offers:

You can set conditions to display dynamic offers on your site and increase your average order value. You can also tailor the offers based on your customer's preferences and show them in specific places, including billing locations, shipping methods, shipping locations, or any other area of your site.

Conversion Templates:

CartFlows provides a library of templates optimized for conversion. You can import them into your site with a single click and customize text and images as needed. These templates can be integrated with Elementor, Divi Builder, BeaverBuilder, and other page builders.

Checkout Layouts:

It comes with the WooCommerce checkout field editor with customized designs. You can perform A/B tests on checkout pages and find out the best one.

Pros:

CartFlows offers multiple easy-to-use, conversion-ready templates.

Its pricing plans offer various options, so you can sign up for the one that best fits your needs.

You can integrate its templates with other page builders.

Cons:

It only works on WordPress websites.

It only offers yearly plans.

It doesn't offer a free plan or trial.

Pricing:

It starts at $58/year for 1 website, modern checkout styles, one-column checkout, two-step checkout, real-time email validation, checkout takeover, and more.

The Kartra Sales Funnel Builder is a drag-and-drop solution that allows users to create and manage their sales funnels from start to finish.

The tool is designed to help you create a variety of different funnel types, including:

Sales funnels

Lead generation funnels

Optin funnels

Review/consultation funnels

Kartra Funnels also includes a variety of tools to help you manage your funnel and convert visitors into leads, including email automation, lead capture, campaign builder, and more. 

Plus, you can create connected pages using its helpful templates and use 'if…then' automation to branch out in many directions.

Key Features: 

Customizable multi-page funnels:

With Kartra Page Builder, you can choose from hundreds of templates, customize each element of your page, make mobile-friendly pages and connect them with your other pages to form a multi-page funnel. You can also customize everything, including headlines, paragraphs, images, carousels, and bullet points.

Automated Emails:

Kartra lets you set up behavior-based automation for your email strategy, such as automatically sending a follow-up email if your recipient has not yet opened your email. You can also assign a tag to that particular contact or even unsubscribe them based on their interaction with your emails.

The sequence builder: Kartra's Sequence Builder lets you drag and drop different events, such as welcome emails, immediately after a contact subscribes through your lead capture page and connects them with your other sales pages. You can also define different paths by assigning boolean rules.

Lead Tagging:

You can automatically tag leads based on their behavior as they move through your sales funnel.

Done-for-you Campaigns:

Kartra offers pre-made marketing campaigns and funnels created by expert marketers. You can import an existing funnel with a click and start using it, or you can export your campaign and funnel to share with others.

Pros: 

You can integrate a complete website and all sales activities from beginning to end and gain insights from its analytics.

Done-for-you campaigns and funnels are helpful because they allow you to import funnels that have already been proven successful.

Cons: 

The user interface is not intuitive.

Navigation throughout the app is difficult.

Lack of integration options. 

Pricing: 

Starts at $99 a month for up to 2500 leads, 1 custom domain, 15000 emails, 2 membership sites, and more.

ConvertFlow is a retargeting tool that you can use to create landing pages, pop-up banners, and many more elements that you use for your marketing and sales channel. It also has an easy-to-use funnel builder and templates to help you create personalized campaigns.

The best part? Unlike other retargeting software, it won't affect the speed of your website. 

Key Features: 

List Growth Funnels:

Using ConvertFlow, you can target personalized offers to your customers based on their types and grow your email as well as SMS list. It comes with 100+ subscription templates, helping you create and activate popups, sticky bars, landing pages, and embeds. You can also integrate your lists with MailChimp, Klaviyo, and Attentive.

Product Quiz Funnels:

It helps you develop product quizzes and ask customers about their preferences. This will help you create better customer segments and product recommendations based on their answers. You can also choose from a wide range of quiz templates created for different industries and display these quizzes as popups, pages, or embedded formats.

Creating personalized quizzes and surveys

Upsell and cross-sell funnels:

ConverFlow offers you the ability to run upsells based on the products in the cart, as well as cross-sells that appear as popups, embeds, and on pages. You can also set up experiments to learn more about your upsell popups and track visitor behavior.

Cart Abandonment Funnels:

It reminds customers of their abandoned carts by sending them a message before they leave. It triggers when the mouse moves over the shopping cart's "Leave without buying" button. It offers 300+ customizable templates that you can test and attract customers who are about to abandon their carts with special offers and promos. 

Landing Page Funnels:

It helps you create landing pages for your website by offering dozens of templates. You can use its drag-and-drop page builder to create mobile-friendly, multi-step page funnels and host these pages to your custom domain, Shopify, or anywhere else. 

Pros: 

It does not affect site loading speed.

Its integration with Hubspot is a major plus point.

It offers effective customer support.

Powerful lead magnet flow.

Cons: 

There are so many options and settings that make the UI a bit difficult to use.

The editor can be buggy sometimes.

Pricing: 

Starts at $99 a month for 1 website, 2 admin seats, 10K monthly visitors, unlimited campaigns and pages, and more. It also offers a free version with basic features.

ClickFunnels is a tool that allows you to build funnels, that is, sequences of pages where you can send traffic and then convert them into customers. 

There are many features that make ClickFunnels a well-rounded product for your marketing needs, including an easy-to-use editor, a course creator, a website builder, a visual funnel builder, a robust CRM, eCommerce features, a landing page builder, a membership site, email marketing tools, and more. 

You also get a variety of pre-built customizable templates based on your industry to create websites for real estate, eCommerce, B2B, and more. 

The best part? It helps you develop and launch an end-to-end sales funnel with zero technical knowledge.

Key Features:

Website Builder:

ClickFunnels allows you to customize your site with branding colors and fonts, as well as an easy-to-use blog editor. It also comes with an integration option that allows you to connect your website directly to your sales funnel and customer center.

Landing Pages:

ClickFunnels offer a drag-and-drop page builder that lets you create and edit your landing pages with a point-and-click editing feature. This makes it easy to create custom website pages, such as an about page or a contact page, no coding required. You can also create lead capture pages, checkout pages, event pages, sales pages, and more.

Customer Data Segmentation:

You can connect your landing pages with your sales funnel to better segment your customer data and build a better funnel for your customer using and understanding analytics from these pages.

A/B Testing:

ClickFunnels lets you run A/B tests on your landing pages, funnels, emails, and even a workflow, allowing you to optimize your campaigns in real-time. From links to design, you can A/B test all the elements.

Automated Workflows:

You can customize and automate your marketing workflow to streamline your marketing efforts and send out personalized conversations to customers based on their interests. You can also run experiments on the workflows and integrate them with third-party platforms for emails, plugins, and more.

Real-time Analytics:

ClickFunnels Analytics gives you real-time data about the performance of your marketing campaigns. This allows you to track customers' progress through your sales funnels and make product recommendations to encourage them to complete their purchases.

Pros: 

If you have some knowledge of HTML, you can customize page elements beyond the abilities of the Page Editor.

Easy-to-use page builder.

Sales funnel setup is easy.

Offers enough educational content through their knowledge base and blogs.

Allows integration with popular marketing platforms. 

Cons: 

Limited email integration with the basic plan.

Slows down the system sometimes.

Limited customization options in the builder for a non-tech person.

Pricing: 

Starts at $127 a month for 1 website, 20 funnels, 1 admin user, 1 domain, 3 courses, and more.

Drift is a sales and marketing platform that helps teams understand and talk with customers at scale. The platform also helps you create automated workflows for your sales reps, optimize your lead generation, and nurture campaigns for increased conversion rates. 

In addition, you'll get tools to grow qualified leads, book meetings, schedule real-time conversations with sales reps, and much more. It uses learning technology to connect customers to sales reps and generates follow-ups with potential leads automatically.

Key Features:

Live Chat:

With Drift's live chat feature, your customers can get in touch with you instantly. This allows you to improve your conversion rate, response time, and customer experience. And it lets you build a playbook that you can use to target visitors returning to your site.

ABM (Account-based Marketing) Notifications:

Drift lets you have real-time conversations with your target customers and send them messages at the right time. You can also route personalized messages to different people based on their behaviors.

Drift Fastlane:

In real-time, it allows your buyers to skip the queue, and you can qualify leads in real-time. Once they are qualified, the leads are immediately redirected to sales so they can be converted before they leave your website.

Integrations:

You can integrate your pipeline with Zapier automation, 6sense, Salesforce, Salesloft, Marketo, Clearbit, and more.

Pros:

Integration into the ABM program is very useful.

You can serve your customers in real-time using Drift's live chat widget.

It also lets you book meetings and take notes in the conversation.

Cons:

The software can be buggy sometimes.

Several users report customer service is not up to the mark.

Pricing:

Starts at $2500 monthly for real-time notifications, custom chatbots, conversational landing pages, and more.

MailChimp is a popular email service provider that also helps you sell products by creating an eCommerce sales funnel based on your customer's behavior on your website. It lets you create email sequences, Google and Facebook ads, and landing pages, giving it an edge over other sales funnel software.

With MailChimp's Customer Journey Builder, you can generate an email sequence based on the steps customers take from their first interaction with your brand. 

Customer Journeys

For example, if a customer abandons his cart, an automatic email will be sent with a reminder, and based on whether or not he makes a purchase, you can send him on different journeys.

Key Features: 

Lead/Audience management:

MailChimp Marketing CRM allows you to organize your contacts, create segments and tags to better understand your users, view audience behavior metrics in the dashboard, and more. You can also create sign-up forms for leads and send them targeted content based on their interests.

Behavioral Targeting:

With MailChimp's laser-focused audience segmentation features, you can create personalized campaigns for contacts who are based in a specific location based on their open or click performance, based on their subscription status, and much more.

Website Builder:

MailChimp's website builder enables you to build a customized and mobile-friendly website without any technical know-how. You just have to pick a pre-built template and drag-and-drop elements that you need on your pages, change their look and feel as per your branding – and it's good to go.

Pros: 

It tracks each contact data and helps you create accurate segments and tags.

Easy to use.

Little to no coding knowledge is required.

It provides native integration with most of the popular marketing tools.

As it's also an email marketing software tool, you can use it to create high-converting sales funnels and sequences for your email marketing automation needs.

Cons: 

Your emails can go to the spam folder.

It's slow for large operations.

The free plan does not offer email scheduling.

Pricing: 

Starts at $350 per month for forms, landing pages, customized customer journeys, predictive segmentation, role-based access, and more.

Zendesk Sell is a salesforce automation software that fine-tunes your pipeline visibility to your sales team, allowing you to capture customer activities and score the leads. 

It has a built-in CRM that offers contact management, deal management, activity tracking, and lead generation.

Key Features:

Email Integration:

You can sync your email with Zendesk Sell and keep track of your leads' open, click, and reply rates. You can even connect your Microsoft Office 365 Email and Google Email. Plus, there are pre-designed templates to speed up your email conversations with your prospects.

Sales Engagement Tools:

Using the Sales Engagement Tool – Prospecting Tool, you can find new leads from the data of 44M businesses & 350M prospect records. You can also create email sequences with customizable email templates.

Sales Triggers:

With Sales Triggers, you can automate particular parts of the workflow. For example, if the sales value reaches a certain amount, the seller account should automatically be changed. You can create conditions for triggers using 'and' & 'or' operators.

Call and Text:

To use this feature, you must activate Sell Voice. Once you've done that, you can make and receive calls and texts with your number. You can also listen to and search through your call logs.

Pros:

Ease of use.

It offers smart lists and templates.

It offers social media integrations and community.

Good customer support service.

Cons:

When you merge a ticket, it displays as a public comment which is confusing for users.

One-way syncing.

Pricing:

Starts at $19 a month for up to 2 customizable sales pipelines, email integration, and tracking, call tracking and recording, and more.

Veloxy is a Sales AI Platform that allows sales teams to interact with Salesforce, log activities, and update their pipeline. Sales managers benefit from improved forecasting and visibility into the calls, emails, and activities that drive sales. 

You can connect your Salesforce, Outlook, Office365, or Google mail accounts to Veloxy to track email activities, leads, and contacts.

Key Features: 

Salesforce Automation:

It directly connects and syncs data from your emails, calendars, computers, geo maps, etc., and lets you connect with your customers virtually and in person, too. It also enables you to track and manage your leads from one place without doing back and forth between pages.

Lead Qualification:

The AI-enabled software sends you signals about the kinds of potential customers who are most likely to engage with you on a daily basis. It analyzes the quality of leads, the roles of the leads in their companies, the types of content they engage with most often, and so on. This way, you can reach out to potential customers by bypassing false leads.

Pipeline Management:

Personalize the customer experience and send out ready-made emails at different levels of their lifecycle in your product area. It also enables you to analyze the best paths for conversions. 

Email Marketing:

It offers pre-built templates and a template editor where you can customize emails for your contacts. You can also create drip campaigns and track their results.

Pros: 

It automatically creates a task update and follow-up after the call.

Automatically logs calls and emails from Salesforce.

You can track who viewed your emails.

Cons: 

An email open instance is counted as a read instance.

Updating the desktop app takes a long time.

Difficult to configure font properties.

Pricing: 

Starts at $65 a month for 40+ Salesforce, mapping features, and more.

Features to Look for in a Sales Funnel Builder

Sales funnel software is a powerful tool, but it can be confusing to choose the right one.

We'll walk you through the important features of sales funnel software tools and sales funnel builders for marketers.

There are a few key things to look for when choosing a sales funnel software:

Easy integration with your website or email marketing platform.

Ability to create multiple funnels.

A/B testing capabilities so you can see how different elements affect your conversion rate before launching anything live.

Analytics reporting and analytics integration with Google Analytics or another analytics tool.

It should be easy to use – you want to ensure that whichever software you choose is easy to use so that there isn't any training involved when your team members start to build sales funnels. 

A drag-and-drop editor that makes it easy to create your own templates.

Over to You!

So, there you have it – some of the best sales funnel tools on the market. 

As you can see, there are quite a few options available when it comes to sales funnel builder software. Given the increasing need for sales funnels among internet marketers and business owners, you're bound to run into at least a few of these software solutions eventually—so it's probably best to learn what you can about them. 

The key takeaway is this: choose a sales funnel builder or a sales funnel software that matches your target market, budget, and the level of assistance you'd like or need from professionals.
Join 25,000+ Marketing Professionals
If you enjoyed this post, please consider subscribing to the Invesp blog feed to have future articles delivered to your feed reader. or,receive weekly updates by email:
Connect with us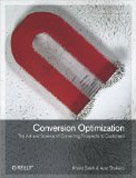 Conversion Optimization
The Art and Science of Converting Prospects to Customers
By Khalid Saleh and Ayat Shukairy