Which converts more: Long copy vs. short copy

The debate on whether to use long copy as opposed to short copy has been ongoing for a few years now, and still there isn't a concrete answer.  There will be no right answer ever because it ultimately depends on your product, target market and the role of each page of your site.  There isn't a "one size fits all" rule about anything within the realm of conversion optimization, and that definitely applies to long copy as well. The more important question to consider is how do I decide, based on my target market and product, when to use long and when to use short copy.

Step 1: Know your target –

The best way  to create copy is to start with developing personas for your website.  Once you know who you're talking to, you can implement changes to current copy/create new copy to appeal to that person.  So although you may have 3 or 4 personas that you writing to attract, you can still accommodate both personas. For instance, a more logical person would like to know details about the product or services you offer. For them, long copy would do, but someone more impulsive wants to get in and out as quickly as possible. So who can you balance the two? Your copy needs to be designed in a way that the impulsive person can see the information they are looking for instantly yet still maintain the long copy format in order for the more logical person to continue investigating the product or service.

Step 2: Categorize your product –

Are you in the business of selling paper or providing information on complex medical procedures? I think we can all agree that you can't have short copy when trying to get someone to submit their info for a free plastic surgery consultation.  And the customer looking to buy some office supplies isn't going to be interested in scrolling through pages of copy to know what type of paper he wants to buy.  It's not always black and white, so spend some time thinking about what your product is, and how much information is really needed. A recent client who offers a fax service did not feel the need for long copy since it was a pretty self-explantory service. Yet, since it still required some type of an investment from their B2B customers, we decided to go with a long copy version of the page. 80% of the customers who went through the long copy were likely to convert, although only 10% of the traffic did indeed go through the long copy. What does that mean for you? If you have long copy, you are more likely to get the customer who actually will read through it to convert, if the copy is optimized correctly. But depending on the product, you want to see what percentage of traffic is actually "logical" and feels the need to investigate the product you offer.

Step 3: TEST –

It might still be tricky to see which copy would be more suitable for your site, so invest some time and resources in creating trial pages on your site of both long and short copy to use in step 4.  If you really know your market well, you can start testing with the length of copy that you've chosen to be more successful and see if you're right before creating the opposing copy to test.  However, it's still a good idea to at least test some pages using the opposite type of copy because to your surprise you might be wrong.

Step 4: Revisit your copy –

Regardless if your copy is long or short, as your product develops and your business grows make sure to revisit your copy and update it accordingly.  I can't tell you how many sites I've been to that clearly are using outdated copy on their sites and to put it mildly, it's just a turnoff. And more importantly, writing can always be "tweaked" in some way or another. A work of writing is never perfect and it can always use some type of revision. So it is crucial to always review your copy and see what can spice it up in order to attract your personas.

Many companies tested the long copy vs. short copy websites and have found that websites with average longer copy have outperformed those websites with more short copy on their sites.  This may be true for some sites, but not for all of them.  Like I said in the beginning, there isn't a "one size fits all" answer out there, and it depends on your company, product and target market in the end.

Which form of copy have you been successful with? Have you considered trying the opposite copy version?
Ayat Shukairy
My name is Ayat Shukairy, and I'm a co-founder and CCO at Invesp. Here's a little more about me: At the very beginning of my career, I worked on countless high-profile e-commerce projects, helping diverse organizations optimize website copy. I realized, that although the copy was great and was generating more foot traffic, many of the sites performed poorly because of usability and design issues.
View All Posts By Ayat Shukairy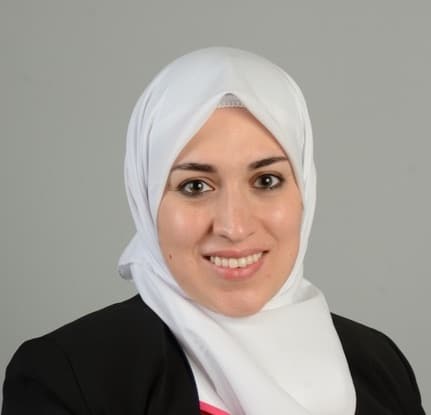 Join 25,000+ Marketing Professionals
If you enjoyed this post, please consider subscribing to the Invesp blog feed to have future articles delivered to your feed reader. or,receive weekly updates by email: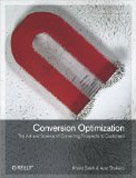 Conversion Optimization
The Art and Science of Converting Prospects to Customers
By Khalid Saleh and Ayat Shukairy