5 Benefits of Selling Direct to Consumer (DTC, D2C) 

In the past few years, there has been a significant shift in the world of retail.

Commerce, as we knew it 10 years ago, is different from what we are seeing today. 

If you're as observant as we are, you probably noticed that many brands have been changing their business models. 

Going from the traditional retail sales model to direct to consumer (DTC or D2C). Many theories explain why this change has occurred. 

Some experts say brands are switching to DTC because they want to maximize their profits. 

Others say it's the internet that has eradicated the need for middlemen. 

And some even say it's because manufacturers want to take full control of their product, brand, messaging, customers, reputations, etc. 

If you think about it, they are all right in their own regard.

Now that you have a brief idea of why brands are going DTC, in this article, we will look at what is direct consumer model is, how it works, and the benefits of the DTC model. 

What is direct to consumer, and how does the DTC model works

Direct to consumer is exactly what it is, selling directly to end customers. The strategy behind this approach is that it bypasses wholesalers and retailers, thus cutting out unnecessary costs associated with having intermediaries between manufacturers and the consumer.

This approach is actually a direct reversal of the traditional way companies have marketed their products through retailers instead of consumers. With the DTC model, the goal is to lower costs and maximize profits by eliminating retailers' sales commissions and display space charges.

The direct-to-consumer strategy necessarily makes some crucial changes in how marketers use advertising messages.

DTC marketing involves targeting messages specifically to people who are most likely to want to buy the product or service being offered. This usually involves tracking customer preferences over time (through e-mail, for instance) to determine what information will most likely convince the customer to make a purchase.

Direct response marketing campaigns involve monitoring responses via direct channels to measure how well the campaign is performing. The traditional form of direct response measurement was through coupon redemptions. If a percentage of people who received coupons redeemed them at retail locations or via direct mail, this would indicate that the campaign did its job effectively enough to earn repeat purchases from customers. 

Over the past two to three years, the DTC approach has been growing in popularity because it allows manufacturers to have 100% control over: 

How they establish and build relationships with their customers. 

The messaging of their products. 

Who they want their customers to be. 

How they deliver value to their customers.

Pricing flexibility. 

First-party data and analytics. 

And besides empowering manufacturers, here are a few stats that also shows why this model has been gaining popularity lately: 

More than 50% of consumers opt to visit brand websites (rather than retailer websites) because they offer more comprehensive information and guide.

78% of DTC brands increased their marketing budget compared to 60% of traditional retailers.

40% of consumers expect that more than 40% of their spending will go toward direct-to-consumer brands in the next five years.

55% of consumers prefer to buy directly from brands rather than multi-brand retailers.

ALSO READ: The Rise of Direct to Consumer DTC Brands – Statistics and Trends 

Power of a direct-to-consumer model

The direct-to-consumer ecommerce model is not a new concept, but it has been gaining steam in the last few years. The

Suppose you really want to know how powerful the direct-to-consumer model is. In that case, you don't look at the first generation of DTC brands like Casper, Warby Parker, or Everlane (even though they are thriving businesses).

But, the only way to determine the power of the DTC approach is to look at who benefits from it. You'd be forgiven for assuming that the direct-to-consumer model only helps manufacturers.

But you'd be wrong.

In many ways, the direct-to-consumer model is as rewarding to customers as it is to manufacturers. 

ALSO READ: What Causes DTC Brands To Fail

Benefits of selling directly to consumers

Now that you know that selling directly to consumers can benefit both the consumers and the manufacturers, now let's take a close look at how this model benefits both parties involved: 

1. Higher Customer Lifetime Value

The customer's value during their relationship with your brand is known as the customer lifetime value (CLV). A high CLV is a reflection of good profits. And good profits are a sign of a healthy business. 

When you have more middlemen, your CLV is bound to be lower simply because your intermediaries take a slice of your profit. 

For instance, let's say you are selling sneakers, and you are using the traditional retailer model, you will be forced to sell the sneakers at a lower price so that the middlemen (in this case, wholesalers and retailers) will have to mark it up again and resell them to customers. 

But if you were to sell those sneakers directly to customers, you would have total control over your margins, thus driving the CLV. 

2. Better relationship with customers 

It's an open secret that you must establish and maintain a good relationship with your customers if you want to get and retain them. 

One way of building and maintaining that relationship is by contacting your customers directly through every touchpoint with your brand during their buyer journey. These types of interactions are difficult to foster if you are selling your products through middlemen. 

In other words, when you depend on intermediaries to sell your products, you are missing out on valuable data that can be used to drive your marketing efforts. 

Let's go back to that sneaker example and assume that you sell the product through wholesalers and retailers. The kind of data you will get from these retailers who are selling your sneakers is quite basic. 

Any consumer data that doesn't allow you to collect customer experience data, analyze customer buying behavior, understand customer purchase decision hierarchy is quite basic.  

But if you were to be selling the sneakers on your website, you will also have the opportunity to launch surveys, session recordings, heat maps, and even A/B tests to understand your customers better. And finally, you have the flexibility to cross-sell and upsell to increase your revenue. 

3. Consumers Prefer Buying Direct

Now that product manufacturers are more accessible than previously – thanks to the internet – individual consumers prefer dealing with them than retailers. 

This is not something I'm making up. It's research-backed. 

According to a study conducted by Brandshop: 88% of consumers prefer buying directly from the manufacturer if given the option. 

The benefits of buying directly from a product manufacturer outweigh the pros of purchasing from a retailer. If you think about it, who wouldn't want to buy a product from a person who knows and understands every detail and feature of that product? 

Customers prefer purchasing directly from the manufacturer because they want to chat directly with the brand's support team –on the brand's ecommerce website – and get the best advice on whatever questions they may have. 

The benefits of buying from a manufacturer include expert service, better deals on warranties, lower prices, and customization of products to suit customers' exact needs. 

4. Control over messaging, brand. data and reputation

If anything, control is one word that's causing many brands to adopt the DTC model. Control over pricing, customer data, messaging, product, brand, and reputation. 

We live in a world where customers are more demanding than ever. You have to provide them with a high-quality experience on whatever channel they decide to reach out through. 

So, if you don't have total control over every touchpoint that your customers have with your brand, you are somehow shooting yourself in the foot. 

The power of manufacturers in a legacy retail model is so limited. Manufacturers don't even have complete control over the pricing. 

Once the product hits the shelves, there's little to nothing they can do to influence the sale. At this point, all the power is in the hands of the wholesalers and retailers. 

The only way they might influence the sale is to splash more cash on advertising, but if the retailers struggle to sell the products, manufacturers are bound to incur a loss. 

5. Omnichannel commerce

Omnichannel commerce is a multichannel approach to sales that aims to provide a unified customer experience regardless of where the customers are shopping. 

According to Harvard Business Review, 73% of all customers use multiple channels during their purchase journey. And according to UC Today, 90% of customers want an omnichannel experience that has seamless service between communication services. 

As you can see from the above stats, omnichannel commerce is fast becoming the norm that customers expect wherever they go. To be blunt, not having a unified experience will cost you sales and make you lose customers for good. 

To create a unified customer experience, you'd need to have access to every touchpoint your customers have with your brand during the sales process. However, full access to every touchpoint that a customer has with your brand is hard, if not impossible, for manufacturers to have in a traditional sales model. 

As mentioned earlier, the traditional retail model limits the manufacturer's flexibility by creating a wall between the customers and the manufacturer, making it hard for the consumer to interact with a manufacturer naturally. 

Conclusion: DTC is not for everyone

There's no denying that the DTC ecommerce model is here to stay. But is it for every e-commerce company? No. Just because the industry has a low barrier to entry doesn't mean that everyone and anyone can switch to this strategy on a whim. The DTC model is so demanding. It would be a mistake to dive into it without having the marketing, sales, tech, operations, and data analysis skillset.
Simbar Dube
Simba Dube is the Growth Marketing Manager at Invesp. He is passionate about marketing strategy, digital marketing, content marketing, and customer experience optimization.
View All Posts By Simbar Dube
Join 25,000+ Marketing Professionals
If you enjoyed this post, please consider subscribing to the Invesp blog feed to have future articles delivered to your feed reader. or,receive weekly updates by email:
Connect with us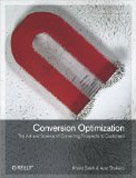 Conversion Optimization
The Art and Science of Converting Prospects to Customers
By Khalid Saleh and Ayat Shukairy