Reading Time:
13
minutes
It must be nice…
Having maximum control over everything that has to do with your product.
I mean who doesn't want to control their branding, messaging, and of course, the profits that come with it. 
I assume that this is what most eCommerce founders think before either switching from B2C or B2B to the direct-to-consumer DTC model.
But if you ask for an honest opinion from those who have been in DTC for a long time, they will tell you that not everything that glitters is gold.
They will tell you that running a DTC eCommerce brand involves a lot of heavy lifting. It's a model not meant for the faint-hearted.
The DTC paradigm is even trickier than most people think. It seems like most people forget that the other side of having maximum control over your products is having to bear all costs. Merely choosing to sell directly to consumers is no guarantee that you'll turn a profit.  
This article is not meant to discourage you in any way, but some brands are better off remaining B2C or B2B than going DTC. 
In the past few months, we noticed that more eCommerce brands flooded in the DTC model – but the harsh reality is that not all of them will succeed using this business structure. Tell you what, this has nothing to do with the economic climate. 
DTC was an insight ten years ago; back then there was still a lingering idea that DTC is innovative. That isn't the case anymore…Today, the idea of going DTC is no longer innovative. Staying in business for many years is the new definition of being innovative.
So, even though the looming prospect of failure is ever-present (but this is present with any business) and always waiting to catch you when you slip; you can safeguard your DTC business if you understand what can lead your business to the streets of failure; and how each of the trials and tribulations can be managed or avoided altogether. 
So, if you're thinking of transitioning to DTC or already using the model, you should read this article. But don't just read it, commit it to memory, and email it to your business partners.  Let them also learn how to address DTC challenges before they get addressed by the challenges.
Customer Expectations
Even though consumer expectations are continuously rising, failure to manage customer expectations is the worst mistake a D2C marketer can make. 
Whether it's in a DTC or B2C setting, nothing will underwhelm customers more than a customer service representative who doesn't know how to maintain a positive, empathetic, and professional attitude toward customers at all times.
For instance, take a look at how rude this customer service representative from 1900 Ice Cream was toward a customer who had lodged a complaint about receiving a melted ice cream: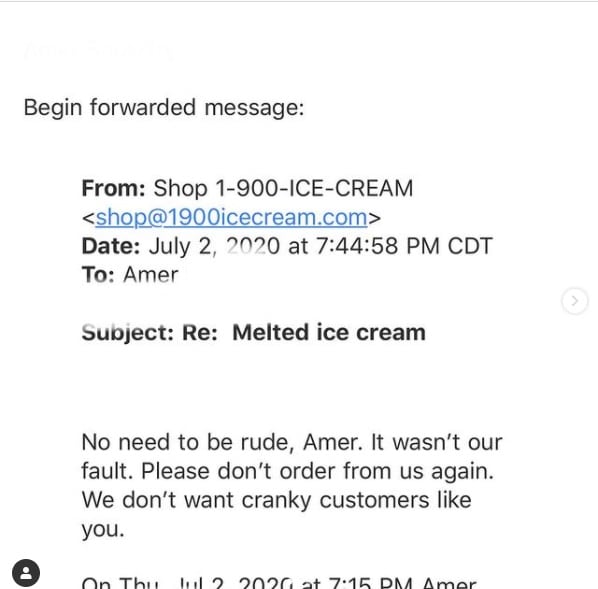 This kind of behavior, coming from a customer service representative, is a silent conversion killer that can hurt your business's credibility, hurt your revenues and hurt your reputation.
Customers expect brands to acknowledge and resolve their complaints. Every business success relies on how satisfied its customers are with the products and services they provide. 
The way 1900 Ice Cream treats its customers is totally opposite to how other DTC brands like Purple react to customer complaints and questions. 
Sometime last year, Khalid purchased a mattress online from Purple: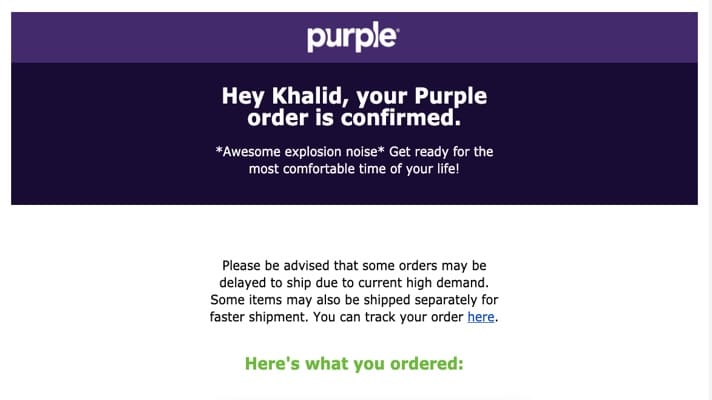 Khalid received his new mattress a few weeks after purchase, but he wasn't impressed by the product at all. He lodged a complaint to Purple, and this is how he was responded: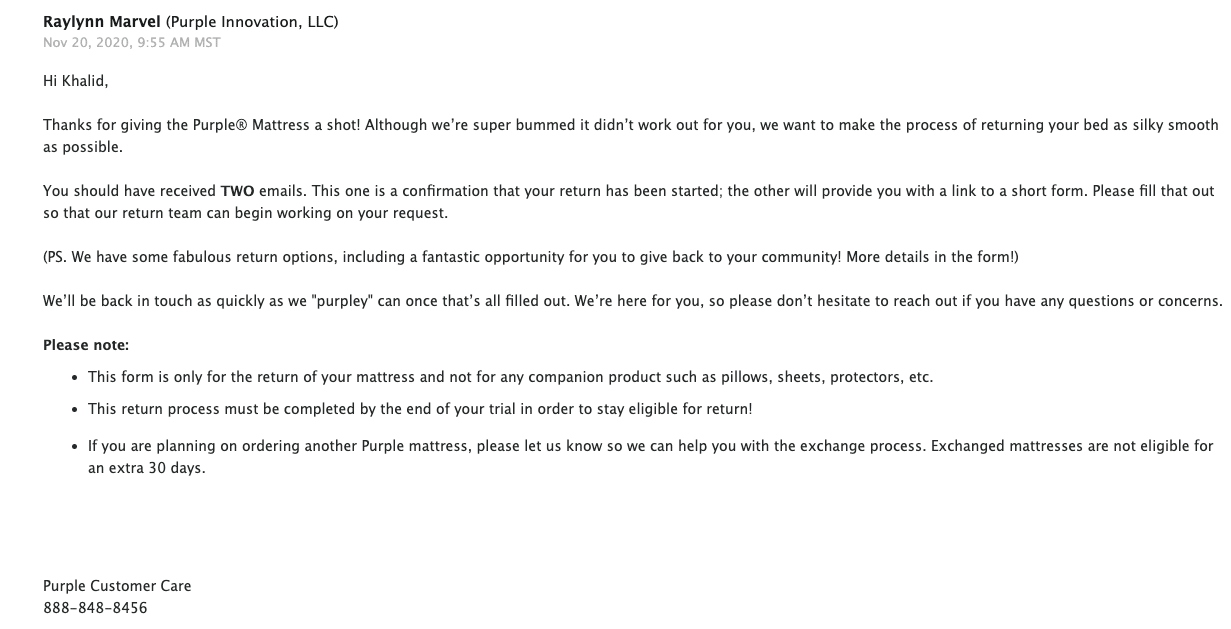 Unlike 1900 Ice Cream's customer care representative, the one from Purple addresses customers with an empathetic point of view. Showing empathy to customers increases the likelihood of retaining customers and creating a vital win-win situation. 
Another problem we keep on seeing with D2C brands is that they over-promise in their ads but underdeliver. This disconnect between the ad and what the product actually does is responsible for crushing the reputation of many D2C brands. 
It's better to be honest with people upfront and then exceed the expectations you've set. 
Promising your target audience something to draw them to your landing page and then offering something else altogether is only going to make you lose business. There has to be a consistency between what you use to draw their attention and what you're going to use to convert them.
Never play around with your customers' trust like that — it won't end well for you.
So, as you work towards meeting customer expectations, you should reach out to your customers via surveys or using the JTBD interviews and ask questions about the entire customer experience. 
Shinola, an eCommerce D2C brand that sells watches, regularly reaches out to its customers and gets ideas of what customers actually expect from them.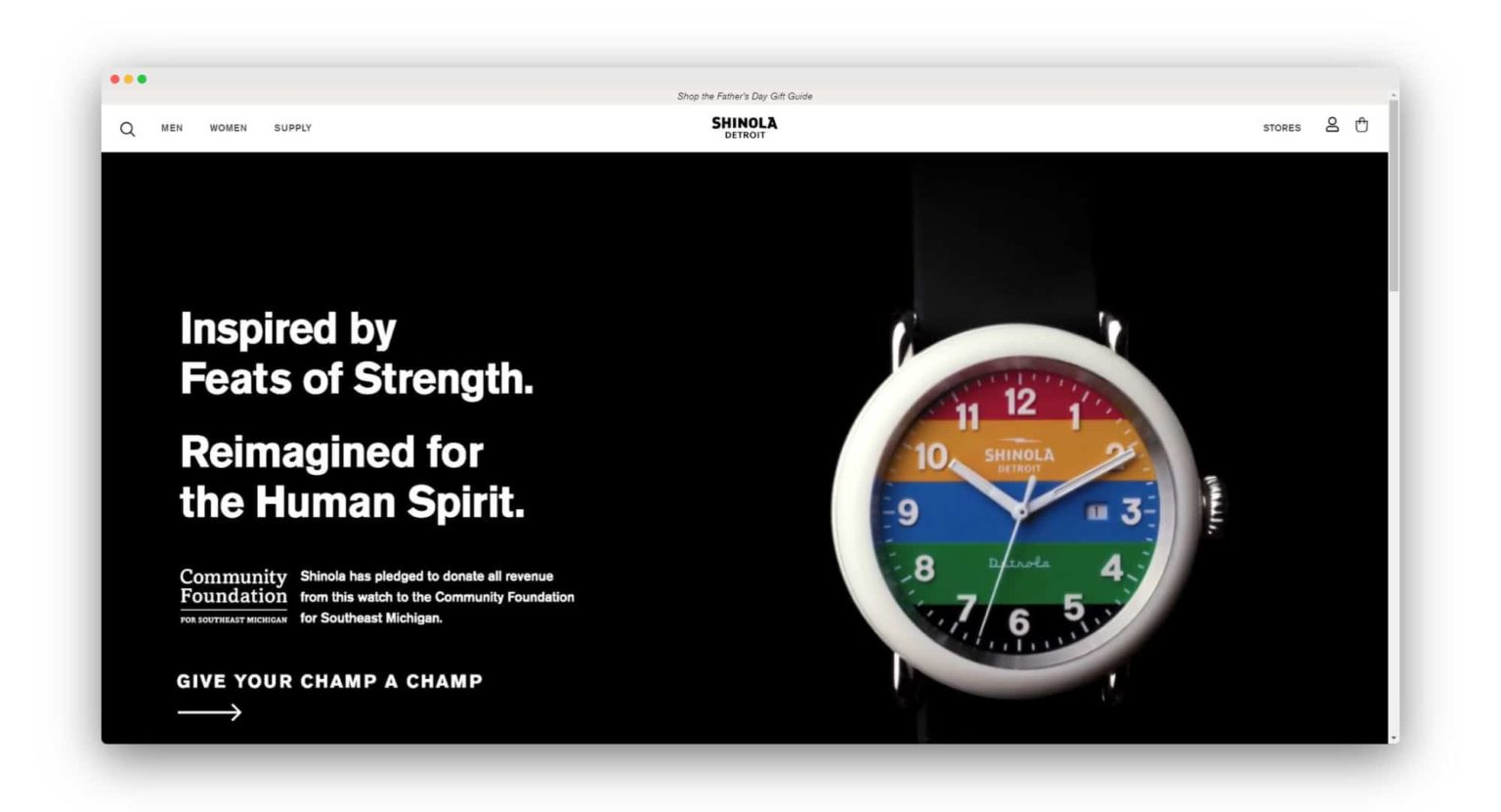 Shinola then assigns a team of stylists to custom-pick recommendations for each interested shopper based on their needs and likes. The Shinola team then sends the prospective customer an email with a few watch suggestions that fit their criteria. They even craft a personal message to explain their choices. This is a great example of how DTC brands can meet customer expectations!
User Experience
According to Jay Sung: 
"The entire reason that people consider DTC brands is because of that curated, customized user experience."
If you deny people that connection, you might as well be shooting yourself in the foot. Focus on giving customers the experience that they expect and everything else will fall into place.
Humans are creatures of habit. Once we have a model for how an eCommerce site should look in our head, we expect the same experience on every eCommerce site we visit. 
Finding that experience altered can disorient us. So while you are tempted to spruce up your DTC site in the name of aesthetics, think of the user experience. 
So, as you think of changing your model to DTC, think of the experience of your customers. 
At Invesp, we have been working with dozens of D2C eCommerce brands. And one thing that we have noticed over the years is that D2C brands focus more on desktop experience and they tend to ignore mobile user experience. But that's a huge mistake. 
79% of smartphone users have made a purchase online using their mobile device in the last 6 months. With figures like that, there should not be any excuses for a poor mobile experience in 2021. The emphasis on creating a responsive D2C eCommerce store that works across all devices is vital. 
It's worth taking the time to test your store yourself on a variety of devices, from laptops to tablets — with differing web speeds, and from different locations and IP addresses around the world. 
If a customer finds your site difficult to navigate, it's easy for them to go elsewhere. It's up to you to make sure they don't need to. 
Another way of making sure that the user experience on your site is delightful is to follow Peter Morville's seven facets of user experience. 
Useful
Many DTC brands are built on a solution to a simple problem that was bugging a founder. Usefulness is at the heart of these brands.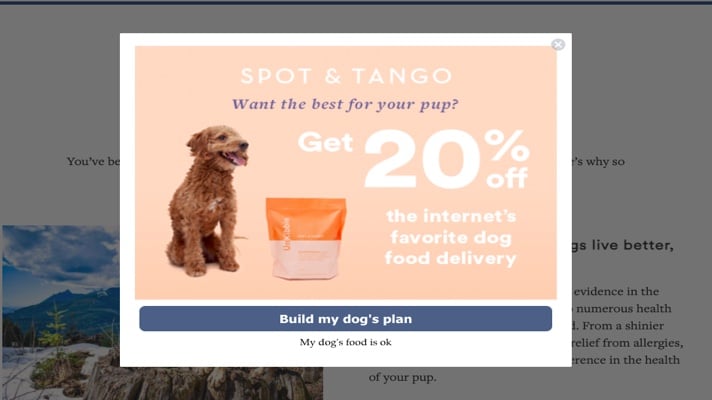 Spot and Tango is a DTC brand that helps pet parents build their dog's personalized meal plan with guidance from veterinary nutritionists. Even their tagline – Dog Food. Reimagined. – speaks directly to the usefulness of Spot and Tango's brand.
Usable
Good website usability creates a good impression for visitors that may be potential clients. E-commerce website usability refers to the ease of use of a site – this can include the presentation of concise, relevant information to the subject of the website and the strategic placement of items in appropriate areas with the site.
Every widget or feature added to the site shouldn't make the website confusing or difficult to navigate.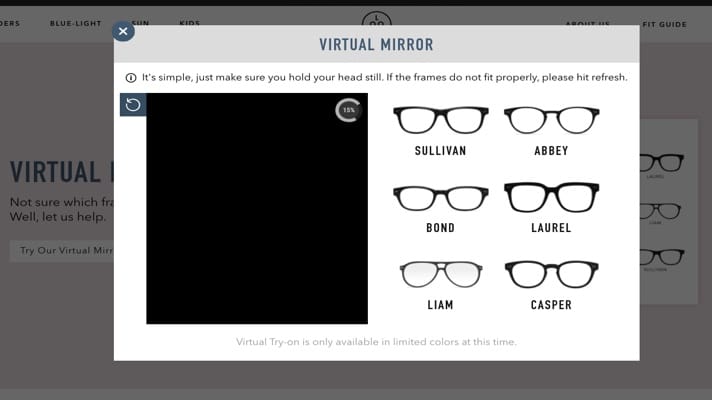 Speaking of the importance of usability on DTC sites, Look Optic's try on feature comes in handy. Their virtual mirror enables visitors to quickly find the glasses they are searching for without even visiting the physical store.
Findable
This facet of UX refers to both the ability to find a brand and easily find information once the brand is discovered. If visitors are unable to find items or even the button to click on to take the next step, they will simply abandon the site and look for a better alternative. Findability makes the brand experience more pleasurable. 
Looking at the above product page from Footdistrict, which button do you think is missing? Yes, you're right…customers can't purchase the above sneaker if they can't find the add to cart button. 
Credible
Credibility is the currency that DTC eCommerce brands use to buy the trust of customers. If you do not present your sites well and win the trust of your visitors, they will not hesitate in switching to your competing websites the next second. Fortunately, there are many ways – display security badges, offer guarantees, add privacy policy, reviews, etc – to show your prospective customers that your brand is credible.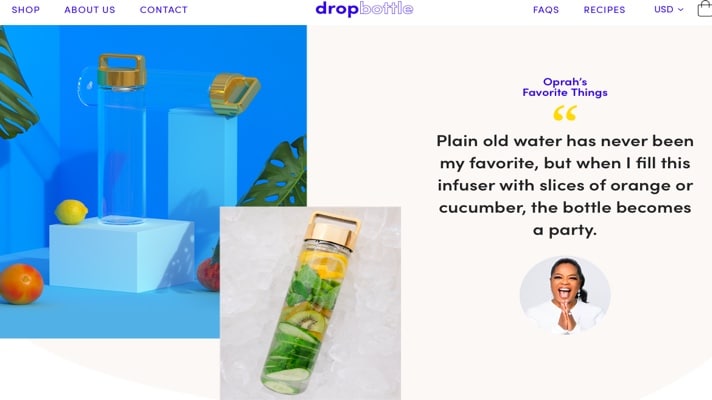 Drop Bottle used a celebrity endorsement on their site to show its credibility. These kinds of endorsements tend to increase brand awareness, trust, and familiarity, which are important variables in the purchase decision-making process. 
Desirable
DTC brands can far better amplify and manage desirability than brands distributed through indirect channels and, as a result, achieve desirability more easily. Many people were used to buying a new dog crate every four years, but now A DTC brand known as Impact Dog Crates offers aluminum crates that can last for a lifetime.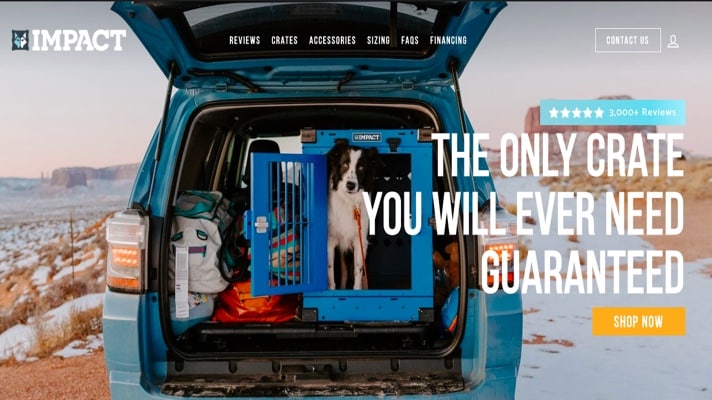 The durability of the Impact Dog Crate can easily be the sole factor that amplifies the desirability of the product. 
Accessible 
Some 13% of Americans have some form of disability, yet brands mostly ignore this when designing products or building a brand. What's interesting is that when accessibility is raised in priority, brands improve usability for everyone. This gives DTC brands a leg up because they directly control accessibility.
Valuable
DTC brands often communicate value by delivering a breakthrough product or greatly improving usability or usefulness. Both Show Her Off and Impact deliver value: Makes it incredibly easy for couples to have fun in the comfort of their homes, while Impact Dog Crates help dog owners not worry about the safety of their pets anymore.
Distribution
How will you distribute your product? 
This is one of the most important questions you should ask yourself before going DTC. Adopting the DTC model means that your customers will always expect you to deliver prompt, efficient shipments and service to customers, based on the example set by current DTC industry leaders.
Being able to get the product order from your website to the fulfillment team, then the product from the warehouse to the consumer quickly. 
If your distribution process has many hurdles, you might not be able to deliver the product in a timely fashion, which can frustrate customers. 
Suppose you cannot promptly get the product order from your website to the fulfillment team; the product from the warehouse to the consumer, then you have to invest in a partnership with a high-quality fulfillment provider or a retailer that can promptly fulfill and ship all of your orders.
Some of the successful DTC brands are in partnerships with retailers for distribution.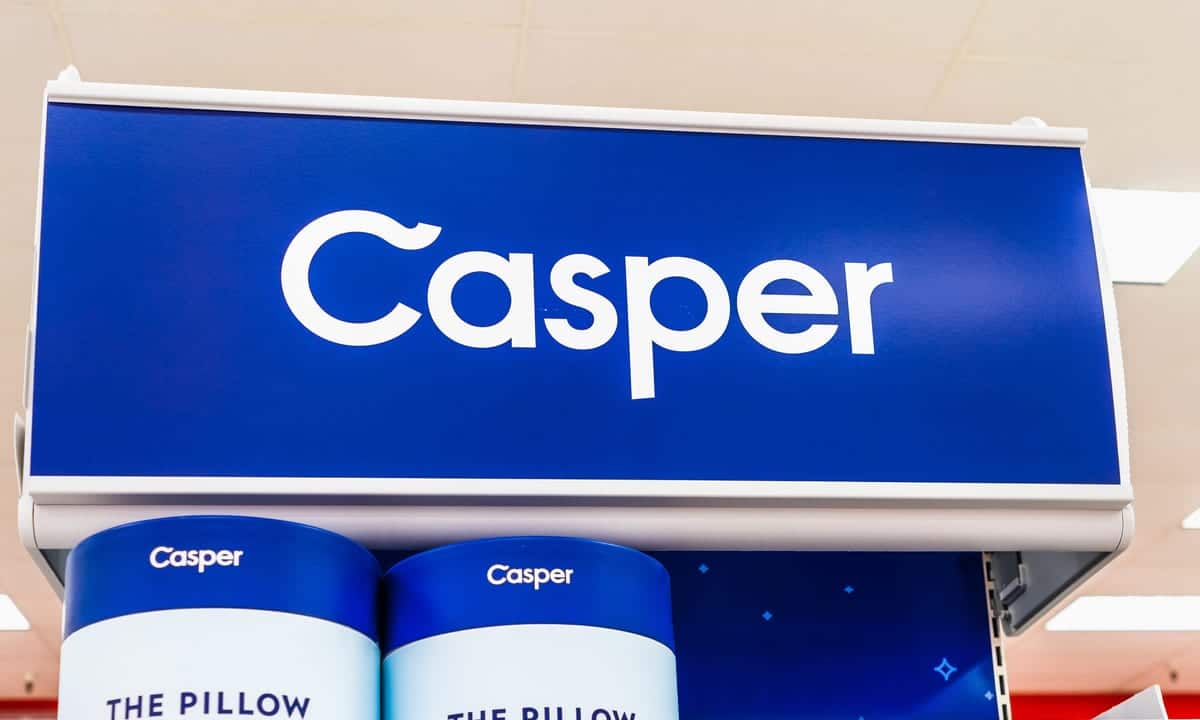 In fact, in November 2020 Casper Sleep Inc. teamed up with Nordstrom as a way of stepping up their multi-channel distribution strategy. Casper now has a relationship with 23 distribution retailers in addition to its 66 owned shops and online shopping channel.
Investment 
Converting to a D2C brand might be a good idea, but the million-dollar question you need to ask yourself is what level of investment are you capable of injecting into your business?
Look, using the DTC model is nice because you don't have to share profits with traditional retailers. 
But the other side of not having to share profits is having to bear all costs. DTC brands handle all the costs: from customer acquisition (ads, campaigns, and many more), discounts, and promotions, to a brand's marketing budget will be handled by you.
This means that you need to have deep pockets to pull this DTC thing off. I don't mean to scare you in any way but I'm trying to let you know what to expect. 
Stats show that 8 out of 10 DTC eCommerce businesses fail, and one of the reasons is lack of adequate funds. 
But I have to also mention that having deep pockets is good, but it only solves only half of your DTC challenges. Yes, having a strong financial muscle won't save a business with a bad marketing strategy. 
Don't believe me? 
Do a quick Google search about Brandless.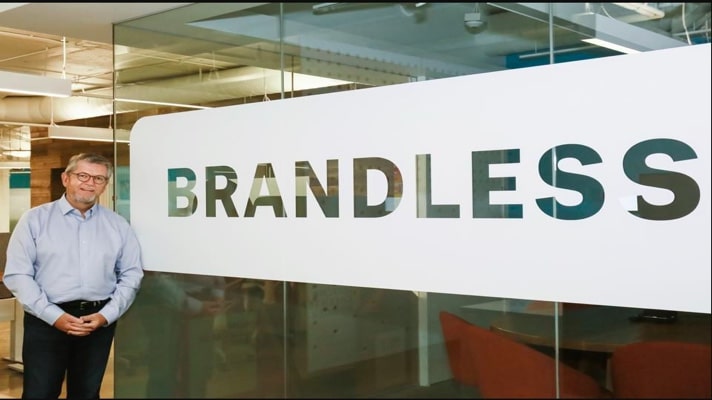 Before going out of business in 2017 after two-and-a-half years in business, Brandless had managed to raise $52 million from investors like Google Ventures, and an additional $240 million from SoftBank. 
Still, with that kind of financial muscle, Brandless failed to stay afloat in a pool of DTC brands. In a statement on its website, Brandless cited intense competition as contributing to its closure: 
"While the Brandless team set a new bar for the types of products consumers deserve and at prices they expect, the fiercely competitive direct-to-consumer market has proven unsustainable for our current business model."
So, my dear friend, it's good to have enough funds to keep your DTC brand alive, but as you can learn from Brandless, not every problem can be solved by throwing money at it. 
Amazon  
Amazon is the biggest name in eCommerce. For many customers, shopping begins and ends on that platform.
This gigantic eCommerce brand has the power to unseat competitors in their tracks — especially eCommerce brands in the realm of fast-rising direct to consumer (DTC) companies, competing for traffic and on the price frontier. 
According to the 2020 DTC Hype Report from Scalefast and YouGov, 43% of people choose Amazon over a DTC because of the cheaper and/or free shipping options that it offers. In addition, 30% of people would choose Amazon over a DTC because it's easier to make a purchase, and 28% would select Amazon because it's easier to make a return. 
Amazon represents 49% of online commerce today and it drove 80% of the growth in e-commerce in 2020. When it comes to finding products, Amazon has replaced Google. This means growing profit margins in the era of Amazon is not easy for DTC brands – but it's not impossible.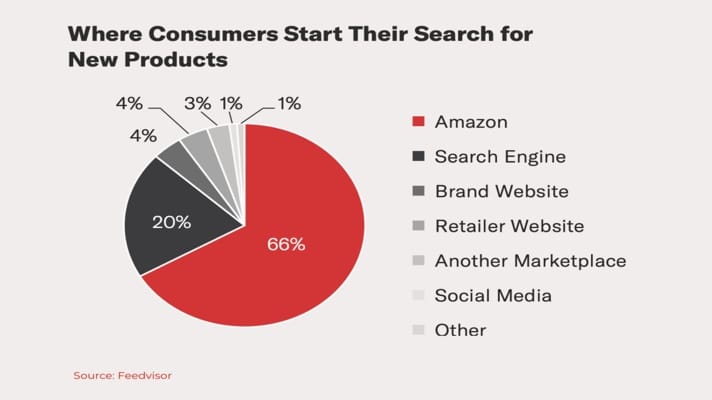 Even when a customer is about to purchase an item from a physical retail store, they often go through reviews on Amazon before buying the product at a physical store.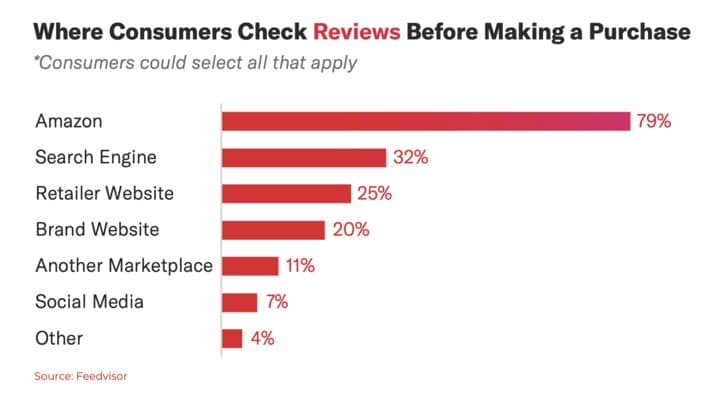 So, now that you know that Amazon poses a major threat to DTC – what can DTC brands do to evade this threat? 
Well, nothing! 
Because it's not really a threat. Depending on how you look at it, Amazon is much more of a friend than a foe of DTC brands. 
I mean the Amazon platform is an opportunity that can be used by DTC brands as part of their omnichannel selling strategy. Selling on Amazon can help DTC brands leverage the organic growth of Amazon, play defense against third party sellers, and to build a new merchandising capability.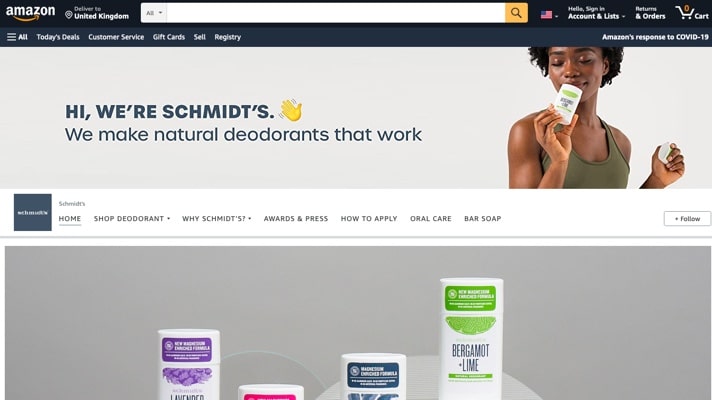 Schmidt's a DTC brand that sells natural, fragrant, and healthy deodorant products is one of the thousands of direct-to-consumer eCommerce brands that sell on Amazon. 
Okay…I will not pretend as if selling on Amazon doesn't have its own set of disadvantages for DTC brands. 
Some DTC brands like Supply, Beardbrand, and Ranch Road Boots recently pulled out of Amazon. These brands cited concerns such as increasingly competing with counterfeit items, as well as difficulty handling customer service independently from Amazon. They join established retailers like Nike and Ikea who exited Amazon. 
So as you can see, there are good reasons to go D2C- or Amazon-only, but there are just as many reasons to seek out a blended approach. But you'd never know how any of your products are going to fare in e-commerce without a bit of testing.
So I suggest that you try putting your entire catalog on your brand's website and test a specific category on Amazon. This will help you see if Amazon's increased traffic pool offsets the cost of working through Amazon and paying its seller commissions. And you will also see how a product performs on Amazon over time compared to the same period on your site. 
While you might enjoy better margins on the home site, Amazon's volume might still make having a presence worthwhile.
In case you prefer going all-in on your site, make sure that you create a reliable, convenient delivery experience. Not only does it give shoppers the confidence they need to keep coming back, but it also creates a solid impression of the brand and what it stands for.
Marketing
Your D2C brand can have the most refined product and still flat-out fail. Having an excellent product(s) is the first step to scaling a D2C company to unicorn status. But you'd need marketing to attract customers. 
The problem with most D2C brands is that they believe that marketing is advertising. They advertise their products on different paid channels and think that they have done the marketing.
But marketing is much broader than advertising. 
The promotion aspect of marketing is just but a small fraction of a vast process. Marketing spans the entire process of delivering a product or service to a customer: choosing which products to sell and where to sell them, to how to price and promote them. 
To avoid failure, D2C eCommerce brands should do two things: 
First, they must be able to separate marketing from advertising and embrace the different disciplines of digital marketing. This is to say that they have to do more than engage in email marketing. They have to embrace social media, content marketing, and marketing channels such as SEO, PPC, and CRO.
Second, they must have unique marketing strategies. Unique or rather weird marketing strategies have the potential to go viral – you can only stand out by being different. Think of the Dollar Shave Club's (DSC) unique marketing strategies that helped the startup to explode (in a good way) in a couple of months.  
The above video was the DSC's launch video, casually titled "Our Blades Are F**king Great,"  that went viral and racked up 5 million views in the first 90 days. 
But when it comes to marketing strategies, there's no magic bullet. Considering that there are dozens of marketing strategies out there, some of them might be viable for your business, while others may be a waste of time. To find your own strategy, leverage the customer data you already have. Collect everything from purchasing history and social media insights to demographic data and feedback forms, and your DTC brand will succeed in creating a marketing approach. 
Here are some of the questions you can ask yourself when crafting a marketing strategy: 
What demographics make up your customer base?

Where do they live?

Where do they hang out online?

How do they look for products in your niche?

Who do they listen to when making decisions relative to your product?
My dear friend, using your customer data to answer those questions is extremely powerful in creating a holistic view of the consumer journey. 
Conclusion 
Following the above advice will help you avoid being one of the 80% eCommerce brands that flat-out fail. While you can learn a lot from successful DTC brands, you can learn a whole lot from those that also failed. So, before you go all-in into using the DTC model, be extra cautious, and work on your marketing strategy, user experience, and all the other factors mentioned in this article. Don't be naive to think that if you build it they will come. What are some of the causes of DTC eCommerce brands fail?