Staying on Brand with Discounts and Promotions

Disclaimer: This section is a TL;DR of the main article and it's for you if you're not interested in reading the whole article. On the other hand, if you want to read the full blog, just scroll down and you'll see the introduction.

After many years of working as a CRO professional and with many eCommerce companies, internally, they all operate differently, but to the customer, they're just copycats of each other.

Take two random eCommerce women's clothing websites, remove their logos, and you can hardly distinguish between the brands. Most e=Commerce companies use price as the main differentiation factor.

What Branding Is Not

Your website is not your brand; it is just a tool that you use to help disseminate information about what you want your brand to be.

While the design aspects of a website are essential for continuity and awareness, they aren't what make up the brand. 

A brand is about the feelings that are evoked when a consumer interacts with the company, from the ad campaign to the site, to the store, to the customer service, and beyond. 

How To Define Your Brand

Your brand is your religion.

David Ogilvy dubbed the "Father of Advertising," would say that a brand "

is the intangible sum of product's attributes

." 

Your brand is how customers perceive your business.

As a business owner, when you understand that your brand is defined by the experiences and interactions customers have had with your business, it'll help you put the structures in place to develop a good brand you want your customers to remember.

What You Need To Know To Match Promotional Strategies and Discounts To Your Brand

First off, understand customers love deals.

Secondly, make sure you can afford to run discounts.

A grave mistake you can make for your business is rolling out a promotional or discount strategy you can't afford and is not in line with your brand.

One thing about discounts is that it might be difficult to turn back once you decide to go down that road.

What makes a discount toxic to your brand might not be in the offer's details but the fact you run it often.

Strategies That Add Value To Your Brand

Differentiate promotions by customer segments.

Define the metrics.

How To Differentiate Your Brand From The Competition

If you remove the company logos of most e-commerce websites, it would not be easy to differentiate one from the other. 

The sea of sameness is not only associated with women's e-commerce sites; different brands across the globe and in virtually every industry are suffering from a crisis of differentiation.

To differentiate your brand, Khalid Saleh, co-founder of Invesp, says 'your site experience needs to be engaging and unique.' 

Below are other ways to escape the sea of sameness.

Differentiating your brand positioning.

Focusing on your brand experience.

Personalizing customer experience.

Pushing the limits of growth.

Here's A Longer And More Detailed Version Of The Article.

---

After so many years in this business, and working with e-commerce companies, in particular, it's interesting to see how they all operate quite differently. But outwardly, and to the customer, most are just copycats of each other. 

Take any women's clothing category page and remove the logo – is there anything different besides the selection of items and the prices? Companies focus too much on price – because that is what they believe will help distinguish them in a crowded market. 

But I'd argue we are struggling with monotony over anything. Visitors looking for a unique experience. Visitors are looking for progress to be made. A discount sounds great, but that's not why I'll buy the product. 

When we discuss our e-commerce client's strategies to distinguish the brand, more than often the discussion takes a sharp left turn to discounts and promotional strategies. That's not the strategy for brand distinction. More than often, we need to refocus the discussion. 

But the promotional strategy is still important and it should be on-brand. Most "claim" to have a different approach. Some companies say "we don't do discounts," yet something sort of an offer will be launching almost weekly. Some companies wear discounts and promotional campaigns like a badge of honor, offering something on their site at any point in time. 

But what's the right approach and strategy when it comes to discounts and promotions? What is too much? And could a discount strategy actually be detrimental to a company? How can a company stay on-brand when it comes to promotional strategy? In-group identity supersedes ease and convenience.

What branding is not

While the design aspects of a brand are important for continuity and awareness, they aren't what make up the brand. 

It's like saying a business culture is food you offer employees. 

The culture is what you do, how you behave and interact, and how that food is eaten (communal, separately, what is discussed, etc). 

So the logo and design guidelines keep your brand looking good, but a brand is more than that. A brand is about the feelings that are evoked when a consumer interacts with the company from the ad campaign to the site, to the store, to the customer service and beyond. 

A company that has since been dissolved offered accessories on their site. They had a great logo. They had a great design. But their model was basically profiting off a hidden shipping fee. That's what the brand became. That's how people perceived it. That's why interacting with the brand was not a good experience and they generally did not ever come back. The company did not survive. 

As a company, you can try to manage the brand image, you can try to manage what people think about you, but you really don't have any control over their feelings. 

Your site is not your brand, it is just a tool that you use to help disseminate information about what you want your brand to be. Your eCommerce site should be built in a way that communicates what you want it to communicate to consumers.

It's interesting to see how people get so hung up on aesthetics, and nearly forget everything else about the brand. Logos, trademarks and taglines are elements that are part of your brand strategy, but they are not your brand. 

Your brand is your religion

David Ogilvy dubbed the "Father of Advertising," would say of a brand that "it is the intangible sum of product's attributes." 

Marty Neumeier, a well-known speaker and author of brand-related topics, says: "A brand is not a logo. A brand is not an identity. A brand is not a topic." But rather he says: " A brand is a person's gut feeling about a product, service, or organization."

So, when we think of the brand, it is how your customers perceive you. Once you understand that your brand is defined by your customers according to the experience they have had with your business, you will be able to fully develop a proper brand that you want to exist in the mind of the consumers. 

Everything that you put out, from loyalty programs to the type of products, to descriptions, to interactions, to discounts and promotions and everything in between has to be organized around the brand. So think about it this way, if you turn your brand into a powerful religion, people who convert to it will always disregard alternatives that may come along the way. 

It may seem odd, to equate branding and religion but the similarities between the two are striking. I mean, consider the vocabulary associated with both: devotion, dedication, commitment, and faith. Just like religion, brands bind people emotionally, and they connect individuals around a shared purpose, beliefs, and values that defy logic.

Branding and religion may get categorized separately but their intersection is difficult to miss.

Matching Promotional and Discount Strategies to brands

Given that there are different types and sizes of eCommerce websites, there are also various strategies you can employ when offering promos and discounts to your customers. But going in blindly is a costly mistake that should be avoided. A grave mistake you can do for your business is rolling out a promotional or discount strategy that is not in line with your brand. The promotional and discount strategy should be thoroughly vetted for brand consistency. In fact, before we even go there, have you stopped to work out if you can actually afford promotions?

One thing about discounts is that once you decide to go down that road, it might be difficult to turn back. "Acquired through a discount, can only be kept through a discount," says Elastic Path Ecommerce Strategist, Linda Bustos. She continues: 

After asking Invesp's Project Manager, Hatice Kaya, how they help different businesses match their promotional and discount strategies to their brands, she suggested: 

We all know that customers love deals, so it is up to businesses to strategically use discounts ina way that benefits their brands. So a useful rule of thumb is that everything about your promos and discounts should only add and not diminish the value of your brand. 

However, it's unfortunate that we keep on seeing businesses, of all sizes, rolling out discount strategies that become toxic to their brand value. Sometimes what makes a discount work against your brand is not because it is not aligned to your brand, but because you are offering it frequently. 

Linda cautions the extensive use of discounts:

Macy's is a perfect example of a mega eCommerce store that got hit hard – to the point of shutting down one-fifth of their US stores – because of a culture of never-ending discounts. Their brand became associated with promotions to the extent that it was unthinkable for customers to purchase without a discount. 

Just for a moment, let's just assume that you find yourself in a situation where your customers are now programmed to only purchase when a product is on discount. How will you convince them to buy the products at full-price?

Well, in such a case, Linda suggests: 

But can you hold the same stance even if you're in the middle of a crisis that no one knows how it will play out? Linda again: 

"We've seen in the past even the strongest discount holdouts eventually cave in the face of a tough economy. Abercrombie and Fitch, for example, couldn't keep full price through the '08-'09 recession. That brand is barely hanging on a thread today. Brands like Lululemon have held tighter control, selling only direct, and maintaining prestige in the buyer's mind, but even Lulu isn't immune to competition, economic factors, and losing its lustre as lifestyle apparel. One day "athleisure" will step aside for the next trend. Lulu and Victoria's Secret were once the healthiest of apparel brands, with a 20% profit margin! Victoria's Secret fell out of step with its customer, missing the new trends and staunchly sticking to its old aesthetic and offers. To keep a premium price, you need to maintain a premium, desirable product."

An effective promotional and discount strategy should not just benefit your business in terms of increasing sales in the short term, but it must bring some sort of value to your brand too. Before offering discounted merchandise, formulate a discount strategy that keeps your brand top of mind and relevant.

Think of it this way, promotional and discounted products are a way of handing people a tangible representation of your brand, you should never make the mistake of launching them unless you're certain that they will create a powerful brand experience. 

So before we can talk about how you can come up with strategies that add value to your brand, let's take a look at a few examples of eCommerce sites that have used discount strategies to impact their brand in a positive way.  

For starters, let's take a look at Sweet Peas Kidswear's discounting strategy. 

Customers are required to share the business' product(s) on their personal social media accounts in order to qualify for a 10% discount. What makes this strategy more fascinating is that the brand gains more traction and this makes business to benefit much more than the discount's monetary value.

It encourages word of mouth from believers of the brand, at the same time, it increases brand awareness. In fact, all the customers who share the company's products automatically become brand advocates of the company. 

If a promo strategy can turn customers into brand advocates, then it means that it can get customers who are so loyal to the brand, isn't it? 

Come to think of it, there are some retailers that provide impressive long-term discount offers that encourage customers to commit to their brand. They take their promo strategies even further by creating membership programs in which members get to enjoy certain deals, discounts, and other benefits.

For example, Restoration Hardware is a high-end furniture company that uses "perks" or discounts to attract new members. 

This company provides a significant 25% discount to its members as an added benefit to their membership! While this strategy keeps members' dues low, it also compels members to become loyal to the brand. 

We live in a world where customers are now programmed to expect discounts by default, no matter the size of business. But this can be nightmarish for small businesses who really can't afford to run discounts throughout the year. 

Fortunately, the subtle art of an effective discount strategy doesn't revolve around dropping your prices instantly. You can offer a discount strategy that entices shoppers to order more items and enjoy the benefit of a bundled pricing. 

Indigo Living is a perfect example of a website that usually offers a bulk or bundled discount strategy. As you can see from the above image, the more you buy, the more you get to enjoy benefits. 

What is unique about the bulk or bundled discount strategy is that it does not only increase a customer's average order value, but it also helps foster a positive customer experience by making shoppers believe that they will save more money by buying two or more items together rather than purchasing them individually. 

With that said, let's now talk about how you can come up with strategies that add value to your brand. Here are two ways of matching promotional and discount strategies to a brand: 

Differentiate Promotions by customer segments

Deploying a promotion or discount without segmenting your customers is a delicious recipe for disaster. If you have been offering a one-size-fits-all promotional approach, you are missing out on an opportunity to maximize your efficiency and promotion ROI. Identifying customer segments, and creating different versions of promotion so that you resonate with different visitors.

For instance, customers who only purchase when a certain product is on promotion should be targeted by a promotional offer that requires them to increase the number of items in order to get a promotion. 

This kind of promotion is known as buy one get one free or BOGO, and it is one of the popular promotion tactics used by both eCommerce and brick-and-mortar stores. BOGO promos come in different variations as shown in the image above. But if your customers are not price-sensitive, then your promotions should offer customers a lower discount percentage.

The other way of going about this is by offering discounts based on customer type. Femella Fashions Limited is a good example of an online retailer that uses this promotional tactic. 

They offer a 15% discount to every visitor who purchases for the first time and a 10% discount on repeat purchases. 

2. Define the Metrics 

The next step involves looking at the metrics and numbers behind your campaign. Ask yourself the following questions: 

What exactly are you trying to achieve (your primary objective)? 

How will I know if I have achieved it? (What's the best indicator of success?).

Clearly articulated answers to the above questions will help you nail down your key performance indicators and the metrics you'll focus on when running promotions. 

In the eCommerce industry, important metrics for promos and discounts can vary from one shop to the other, and they tend to evolve as the business grows over time. Although the metrics can differ from one business to the other, most eCommerce promotional strategies are built upon metrics such as doubling sales, retaining customers, or increasing the AOV. 

Escaping the world of Sameness 

It's easy to be swayed by peer pressure and this is something that we often see from eCommerce sites who offer promos just because their competitors are doing so. This wave has created a problem called homogenous retail agglomeration, or what marketers tend to call the "sea of sameness." 

Yes, we are actually living in a world where e-commerce sameness makes it difficult to decide between brands. If you remove the company logos of most e-commerce websites, it would be difficult to differentiate one from the other. 

Look at the above homepages of two women's e-commerce shops, can you really tell the meaningful difference between them? Even the one below doesn't quite spell out a meaningful difference, does it? 

The sea of sameness is not only associated with women's e-commerce sites, different brands across the globe and in virtually every industry are suffering from a crisis of differentiation. There's no differentiation, even on the promotional and discount strategies that these websites employ. 

When it comes to identifying what causes this proverbial "sea of sameness" that e-commerce stores are drowning in, Khalid says: 

If you take a closer look at eCommerce stores, it's as if one store doesn't want to lose a sale to another, so it makes sure to carry the same products, experience, promotions, and pricing as its competitors. There seems to be no meaningful differentiation or any clear value proposition – they all have a sense of uniformity here, there and everywhere. 

On federal holidays such as Black Friday, Columbus Day, President's Day, MLK Day, you'd expect every eCommerce store across the US to have discount strategies tailored for those particular days every year. But that's normal, the only problem is that most of those promos and discount strategies are tailored the same way.

This actually makes it difficult for brands to gain a huge market share in a market where customers see you and your competitors as interchangeable. 

Yes, I get it. 

Being meaningful different is hard, but not being meaningful can cost you a lot of money by doing what everyone else is doing.  

As Linda put it: 

In other words, it's possible to strike out for the unchartered waters while you're still selling the same products as your competitors. However, it takes a lot of courage to escape the "sea of sameness" or to "dare to be different". Even mega-brands put their reputations on the line when they deviate from expectations.  

Escaping the sea of sameness is also worth it as it provides customers with what they really want – relevant, unique, on-brand differentiation – but you have to bear in mind that it is a long-term objective that doesn't happen in a heartbeat. It is anxiety-provoking at so many levels, but you can achieve it by doing this:

1. Differentiating your brand positioning 

To resonate with stakeholders or to attract customers, you have to differentiate your brand by establishing a compelling and unique proposition. Differentiating your brand position means defining what your brand is not rather than what it is. And very often this involves specialization and avoiding offering every kind of product to every kind of customer.

Brand positioning, in the eCommerce space, means that every touchpoint that your customers have with your brand — from the product or service you offer to experience you deliver — must be rooted in and consistent with your unique selling proposition.

2. Focusing on your Brand Experience

Smart marketers know that you can deliver the brand through its customer experience. When one brand starts offering free shipping, or same-day delivery service, competitors are more likely to do the same thing. However, consistent with the point above about unique propositions, by definition, different brands should provide different experiences.

It's best your business should focus more on brand experience instead of customer experience. This means that every touchpoint along the customer journey should be inspired and rooted in your brand's unique proposition. By so doing, your brand is empowered to detect what you want your interactions with your customers to look like.

3. Personalizing Customer Experience

Nowadays, advances in technology along with more creative practices makes it easy to customize experiences. If anything, customers feel appreciated when you provide personalized offers and experiences. Try not to appear too knowledgeable, but leverage customer information to create better brand experiences.

But how do you do that? 

An eCommerce client of ours – who's into women's clothing – was trying to penetrate this very crowded market. 

When we conducted JTBD (Jobs To Be Done) customer interviews we found that, for this particular women's clothing store, women who were in some sort of transition always turned to this brand. The brand offered nice looking styles but delivered great feeling and comfortable looks as well. 

So with such insights in mind, it becomes easy to personalize the whole website and meet the needs of users while staying on the brand. 

4. Pushing the Limits of Growth 

There are limits to growth, especially in the eCommerce industry. 

Brands practically apply the principle of minimum differentiation so as to make themselves identical to appeal to the broadest segment of the market. This works, to a point. But it gives customers no reason to buy from your store. 

I mean what's the incentive of buying Store X when Store Y and Store Z offer the same value?

Pushing the limits of growth begins with determining where the brand's boundaries of extension lie. Doing so will help you avoid taking the plunge or blindly following the bandwagon. 

Conclusion: staying on-brand doesn't happen overnight

We've offered a lot of advice on how to handle discounts and promotions in a way that benefits your brand. When you decide to offer promotions, don't just do it because you want to increase sales –but look at the bigger picture, think of how will your promotions benefit your brand? Will the promotion increase or diminish the value of our brand?

Of course, staying on-brand with promotions is not an easy feat especially when the business always evolves or when the needs of the customer change. But as difficult as it may be, your promotional strategy has to be matched to your brand and not the other way round. 
Ayat Shukairy
My name is Ayat Shukairy, and I'm a co-founder and CCO at Invesp. Here's a little more about me: At the very beginning of my career, I worked on countless high-profile e-commerce projects, helping diverse organizations optimize website copy. I realized, that although the copy was great and was generating more foot traffic, many of the sites performed poorly because of usability and design issues.
View All Posts By Ayat Shukairy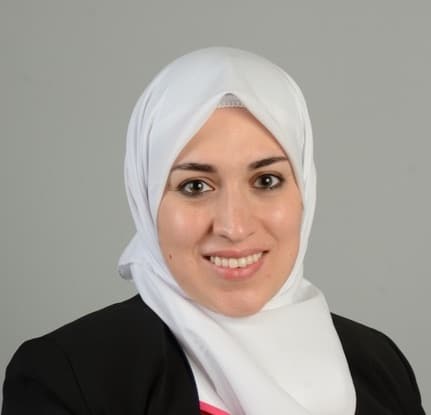 Join 25,000+ Marketing Professionals
If you enjoyed this post, please consider subscribing to the Invesp blog feed to have future articles delivered to your feed reader. or,receive weekly updates by email:
Connect with us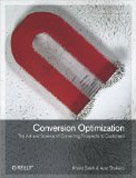 Conversion Optimization
The Art and Science of Converting Prospects to Customers
By Khalid Saleh and Ayat Shukairy