The 11 Best Shopify Apps You Should Use in 2023

Shopify is one of the most popular ecommerce platforms available today. It's easy to use, feature-rich and has a ton of apps you can use to create your store.

With that said, many Shopify apps are grouped into different categories like customer pricing, SEO, SMS marketing apps, etc. 

Which ones should you use? Here are the ten best Shopify apps that you should consider using for your store:

If you want to start selling online, you need a point-of-sale (POS) system. A POS system allows your customers to pay for their purchases by using payment methods such as VISA, Mastercard, Apple Pay, Google Pay, American Express, debit and credit cards, as well as PayPal and other e-commerce platforms.

Shopify POS is a point-of-sale app that lets you accept in-store payments and manage your inventory and staff. It's an excellent option for businesses that want to manage their inventory and sales right from their Shopify store.

You can download the app on any iOS or Android device and personalize the POS system to align with your store. 

The Shopify POS system offers a seamless shopping experience to your customers, including: 

Browse in-store, buy online – The POS system lets you send product recommendations directly. 

Buy online, pick up in-store – Allow your customers to purchase products and pick them up in-store. 

Buy in-store, ship to customer – Allow customers to buy in-store and ship the product later on in case of limited inventory. 

Buy anywhere, return anywhere – Allow customers to buy wherever they want and then return or exchange products in-store. 

Key Features: 

Synced Customer Profiles –

 The POS system gives access to customer profiles with insights like order history, lifetime spend, and more.

Run Marketing Campaigns –

 You can run marketing campaigns directly from the POS system and send tailored discounts, previews, product recommendations, and loyalty programs to new customers or existing customers. 

Inventory Management –

 This app will help you keep track of your inventory by creating purchase orders, demand forecasting, stock adjustments, and sale item suggestions. It also provides detailed reports on your inventory levels so that you can plan your future stock accordingly.

Pros: 

Automated tax calculation based on your store's location. 

Helps you create and manage multi-location inventory. 

Extensive reporting on your customers, inventory, and profits to help you make informed decisions. 

1-year warranty and 30-day returns with the POS hardware. 

Social media integration to help you promote your products. 

Cons: 

It might be overkill for brick-and-mortar stores. 

Pricing: 

For the POS system, monthly fees will include your Shopify plan, transaction fees, and POS Pro subscriptions (if you choose to upgrade). Shopify's paid plans start from $29/month.

FigPii is an all-in-one user behavior testing Shopify app that allows you to A/B test, record visitor replays, heatmap your store, and more. The app is easy to install and use so you can get started right away.

The multi-faceted Shopify App helps you with your store's conversion rate optimization efforts. You can use it for A/B testing, which lets you compare two versions of a page element to see which one performs better. This is useful if you want to know how people react to different versions of your landing pages or even products on your store.

Visitor replays allow you to record how customers interact with different elements on your site. For example, when did they scroll down, and what did they click? 

Heatmaps show where most clicks took place on each page element and where people spent the most time on each element. This data can help determine which elements should be emphasized more than others or whether some elements need to be changed altogether based on user feedback.

Key Features: 

Heatmaps by Device Type –

FigPii gives you the option to track the way your website visitors interact with your website by device type and for new and returning visitors. Heatmaps can be launched for a specific page or multiple pages, for pages with dynamic content, and specific IP addresses can be included or excluded from your heat maps.

Session Recordings –

 FigPii makes it easy to record sessions. You can record sessions with mouse and window activity, only record sessions longer than 30 seconds, record by device type (mobile, desktop, or tablet), record sessions based on the visitor type (new users, returning visitors, or both), and include or exclude specific IP addresses from tracking.

A/B Testing – 

It is possible to run A/B tests for every page on your website, including the home page, product pages, and collection pages. These tests can be expanded to include any device type (mobile, desktop, tablet) as well. By using 10 different performance metrics, you can evaluate which variation performed best based on your goals for each test.

On-site Polls & Surveys – 

FigPii's on-site surveys and polls let you ask any type of question you want to ask your visitors. You can choose to skip between questions, add conditional logic for skipping between questions, and launch polls on specific or multiple pages. You can also launch polls for particular device types, including mobile, desktop, tablet.

Pros: 

Get access to all user experience (UX) tools under one platform.  

Their recommendation feature pinpoints the exact problem areas on your website.

Cons: 

It might appear not very easy to beginners. That said, they do have a walkthrough session to help you get started. 

Pricing: 

Starts at $24.99 per month for 5k visitors per month, 30-day money-back guarantee, unlimited A/B tests, unlimited heatmaps, unlimited recordings, and unlimited polls. 

3.

Instafeed

 – Instagram Feed 

Instafeed is a Shopify app that lets you showcase your Instagram feed on your ecommerce store. The Instagram feed will be updated as soon as you post a new image to Instagram. This way, you can easily create an interactive customer experience and build customer engagement by showing off all of your latest products in one place.

The best part? The feed will be shoppable, allowing potential customers to check out and buy your products right away. 

Key Features: 

Visual Editor – 

You can design your Instagram feed the way you want without any technical know-how. 

Fully Customizable – 

You can edit the appearance of your feed to show the optimal layout for your store visitors. You can also customize the title and spacing between posts, as well as let Instafeed choose the best layout based on your visitor's screen resolution.

Shoppable Instagram Feeds – 

lets you link your blog posts to Instagram, open a popup window on your store, and tag multiple products.

Pros: 

It comes with a freemium version. 

It lets you filter your Instagram posts by hashtag. 

You can customize the number of rows and columns for mobile devices. 

Cons: 

It doesn't support Instagram stories. 

The free version doesn't let you pick the posts you want to display. 

Pricing: 

Starts at $5.99 per month for the Pro plan that lets you create up to 3 feeds. A free-forever plan also provides video support, grid/slider layout, auto-optimized layout, and an open popup or link to Instagram. 

If you want to improve your Shopify store's conversion rate, then you will want to look at PushEngage. 

This app helps you send customized push notifications directly to customers' phones and tablets.

With this app, your customers can be reminded of their abandoned carts, receive the latest product information and learn about special sales, price drops, and promotions. You can also inform them whenever their liked product is back in stock. 

The app also makes it easy for you to send out notifications to each user based on their preferences and likes.

Key Features: 

Dynamic Segmentation – 

PushEngage offers six ways to send personal notifications to your users. The segmentations are dynamic, which means they're updated based on user action.

Drip Push Notification –

 The app allows you to create a sequence of notifications and schedule them at your convenience. You can set up a plan and schedule it accordingly.

Pros: 

You can choose from seven ways of opting into Push Notifications, including different opt-ins for desktop and mobile.

Single-click installation. 

Complete support via chat, email, and phone. 

Cons: 

The freemium plan doesn't offer advanced analytics.

Pricing: 

Starts at $29 per month for up to 5000 subscribers, unlimited notifications, dynamic segmentation, custom branding, advanced analytics, and scheduling. There's also a free plan for up to 2500 subscribers, 120 notifications/month, and 5000 clicks.

Shopify's Facebook channel allows you to connect your Shopify store to Facebook. The app allows you to market and sell your products to your target audience on Facebook and Instagram. 

With this channel, you get the tools to grow your audience and promote your products right from Shopify. You can also customize the look and feel of your Facebook and Instagram shop to give your followers a seamless shopping experience. Or you can post your Instagram posts and stories, allowing your viewers to purchase from within the app. 

Key Features: 

Facebook Marketing – 

Shopify's Facebook channel app helps you create Facebook ads from your Shopify marketing page. You can create ads to reach new audiences with audience-building ads or get your products in front of shoppers who have already expressed interest in your store with retargeting ads.

Seamless Management – 

Sell on Instagram or Facebook, and manage orders, payments, and returns all in one place with Shopify.

Pros: 

It automatically syncs products from your Shopify catalog to Facebook and Instagram.

Free to install. 

Cons: 

Some users complain that publishing the store is challenging, while others also complain about the slow loading time. 

You must comply with many regulations your small business may not qualify for. 

Pricing: 

Free to install. 

TrustPulse is a social proof app that you can integrate with your Shopify store, so when customers see other people are buying from your store, they will be more likely to buy from you too.

When a customer is on your site and has decided to purchase a product but needs to determine whether or not they should trust your site, TrustPulse will show them a purchase notification.

They claim to increase your site conversions by up to 15%, reduce cart abandonment, and increase sales.

This tool also provides the information you need to boost conversions. You can track and measure conversion goals and see which pages deliver the highest conversions.

In addition to Shopify, TrustPulse also works seamlessly with WordPress, WooCommerce, Squarespace, and more.

Key Features: 

Customized design options – 

You can create customized notifications to attract and convert your target audience. 

Real-time tracking –

 Track and display a live stream of events, including purchases, demo registrations, email newsletter signups, and more.

Pros: 

It uses advanced targeting, increasing the chances that visitors will purchase.

You can set up the tool within a few seconds.

Cons: 

Pricing: 

It starts at $5 per month for use on two sites, 2,500 unique visitors, and unlimited campaigns. 

Vajro is a mobile app builder that works with Shopify, allowing you to create custom mobile apps for your Shopify store. It helps you to build native iOS and Android apps for your store without any coding requirements or technical know-how. 

The best part? It has a visual builder that helps you customize the appearance of your app using drag-and-drop blocks. 

You can also use it to send push notifications to remind customers about abandoned carts, announce new products and promotions, and more.

The tool also has a live selling feature that lets you go live on the app, Facebook Pages, and Groups. It includes features like cart hold, waitlists, and product drops to increase sales. 

Key Features: 

Drag and drop widgets –

 The drag and drop feature helps you build a unique mobile app easily.

4 pre-built themes –

 Pre-built themes and the visual builder make it easy to customize colors and app layouts. 

Pros: 

Easy-to-use app builder. 

24×7 customer support via calls, emails, Zoom sessions, and chat. 

Live selling feature

Cons: 

Only 4 templates to choose from.

Pricing: 

Starts at $99 per month for the Startup Plan, which gives you access to features like native checkout, customer analytics, and product review integrations. There is also a 30-day free trial.

Referral Candy is a referral marketing app for Shopify stores that rewards your loyal customers for their word-of-mouth referrals. It allows you to incentivize your customers and turn them into brand advocates for your business.

It can help you grow your Shopify business by allowing you to track referrals directly in Shopify admin. The tool is quick and easy to set up and integrates with sms marketing apps and other apps such as email marketing, ad retargeting, and web analytics tools.

You can even see top referrers, referral sales, and social shares on your dashboard, which allows you to reward referrers and optimize your partnership with them.

Key Features: 

Automate your referral program – 

Use post-purchase popups and emails to invite your existing customers to join your referral program and automatically reward customers who have made successful referrals.

Deliver a branded customer experience – 

You can customize your landing pages and emails with your logo, images, and brand colors.

Pros: 

The automation feature helps save time.

You can detect and take action against suspicious transactions.

30-day risk-free trial 

Cons: 

It can get difficult when you are internally testing the functionality of a new referral program.

Pricing: 

Starts at $49 per month for Premium Plan, for which you get unlimited customers, unlimited referrals, dashboards and data reports, Live chat support, and automatic fraud protection. 

ReConvert Upsell & Cross-Sell is the ultimate Shopify app for creating cross-sell, thank-you pages, and upsell funnels that convert first time buyers into repeat purchasers then loyal customers. The app lets you create multiple upsell and cross-sell funnels in minutes – without any coding experience.

You can also leverage widgets like discount popups, collecting people's birthdays, order tracking, post-purchase surveys, and more.

Key Features: 

Advanced triggers & segmentation –

 Use triggers to find the right product upsell for the right customer. You can also track your post-purchase upsell funnels in real time and see how your customers are responding to your upsell offers.

Smart AI-product recommendation – 

It lets you make AI-product recommendations for personalized offers.

Optimized Thank-You pages –

 Sending an optimized Thank You page after a customer purchases a product will give you an advantage over your competitors.

Pros: 

The app offers consumer engagement and conversion optimization features. 

The app is customizable, which helps you offer a personalized experience.

24/7 live chat support.

Cons: 

Navigation and configuration aren't beginner-friendly.

Pricing: 

Starts at $7.99 per month for the Pro Thank-You Page plan that allows you up to 99 monthly store orders (not orders generated by the app), 1 click upsells, a funnel editor, and a Thank-you page editor, among other features. 

There is also a free Thank-you plan that allows up to 49 monthly store orders.

10.

 Sumo

 – To Boost Sales & Conversions 

With SUMO, you can capture more emails from your website visitors, convert more of those visitors into customers and make more money.

It also comes with pre-designed templates to help you run a well-oiled email campaign to capture leads. The tool also comes with branding features, detailed analytics, and a conversion tracking feature.

Key Features: 

Manage your campaigns –

 You can create email capture forms to improve your lead campaigns and use customizable templates to give personalized experiences.

Pros: 

Detailed analytics and email capture forms. 

Freemium plan for unlimited subscribers. 

Cons: 

Integration with HubSpot is not free.

Pricing: 

Starts at $49 per month for 50,000 emails per month and unlimited subscribers. The freemium plan also allows unlimited subscribers. 

Plug In SEO is one of the top search engine optimization apps on the Shopify store. It lets you optimize your Shopify shop and audit for image alt tags, JSON-LD, schema, meta tags, and more.

What's more, it features a keyword research tool that can help you optimize blog posts and product descriptions.

Key Features: 

Improve site and page speed –

 You can improve your site's SEO ranking and speed with Plug In SEO's templating, JSON-LD structured data, broken-link fixing, keyword targeting, image alt tags, meta tags, and more. It can also fix broken link issues.

Boost site visibility –

 The software's SEO templating technology lets you add bulk edit meta titles and descriptions for your product, collection, and blog pages.

Pros: 

It supports SEO meta titles, meta description templates, and keyword tools

Plug-In SEO also supports multiple languages. 

It offers detailed documentation on SEO for newbies.

24/7 customer support team. 

Cons: 

Getting help with SEO issues can be costly.

Sometimes, page speed scores can differ from the actual Google test results. They're not always accurate.

Pricing: 

Starts at $29.99 per month for a basic SEO plan, which lets you optimize 200 Pages and features basic SEO & blog check, titles & descriptions management tools, JASON LD structured data tools, broken links tool, and search trends. There is also a free plan. 

Final Thoughts. 

There are plenty of Shopify apps out there, and they can make a big difference in your business's success. The most popular Shopify apps allow you to import products, connect multiple social media accounts, increase sales with personalization options, and more. 

With these apps, it's now simpler than ever to manage your online store and run it the best way.
Join 25,000+ Marketing Professionals
If you enjoyed this post, please consider subscribing to the Invesp blog feed to have future articles delivered to your feed reader. or,receive weekly updates by email:
Connect with us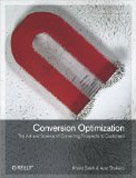 Conversion Optimization
The Art and Science of Converting Prospects to Customers
By Khalid Saleh and Ayat Shukairy