Reading Time:
5
minutes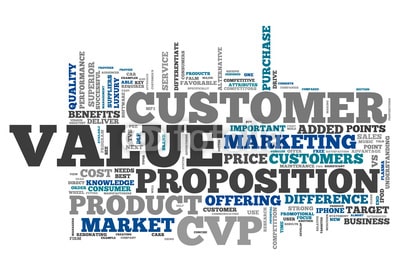 It's always assumed that having the correct value proposition should be a no brainer. Afterall, what could be so difficult about crafting a 10-word statement that sets you apart from the rest of the competition? But it's a challenging exercise. How many businesses stick out in your mind with the level of desire you have for the company (products or services they offer); and the exclusivity of what they have to offer?
A quick refresher: What exactly is a value proposition: Value Proposition is the promise of value you deliver by defining the problem you solve and clarifying why you are better than the alternatives. A compelling value proposition appeals to the customer's strongest decision-drivers.
In our line of business, conversion optimization, identifying the right value proposition is one of the most effective methods marketers can use for optimizing pages. Because once that value is identified, how and what to change on a website becomes much clearer and offers a way for quick gains and improvements. The value proposition is not made up of multiple values and messages. It is a single message that expresses that unique value which sets your company apart.
Consider this:
What are the different values your customers gain from doing business with your company?
Of the different values you offer your customers, where do you excel? What is the ONE area of value that distinguishes you?
It's important to remember that there is a difference between the value proposition for your company and for your product or service. You must address both.
So how do you craft that perfect value proposition? Initially, you need to some background work:
Competitive Landscape: You must begin by identifying the strengths and weakness of your company. This activity requires you to evaluate your competitors and see how you rank amongst them. One test we suggest to our partners is to slap the name of a competitor on your site – will it really matter and does it fit? Are you unique and distinguished enough, or could it pass?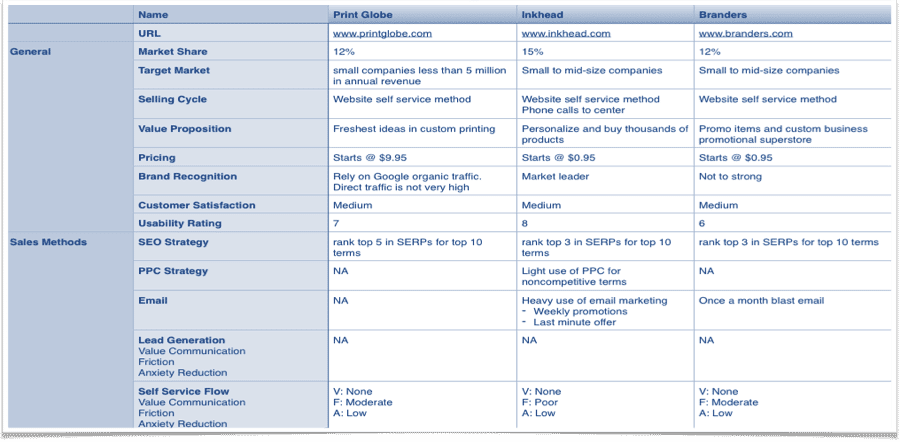 Detailing the competitive landscape includes figuring out your competitor's marketing share, understanding who they are targeting, what is their value proposition, pricing, and even their sales methods. This complete overview and understanding will help you crystalize what makes you unique and different amongst the competition. But remember, not everything that makes you unique or different necessarily appeals to your customers.
Target Market Analysis and Persona Creation: Okay so you understand your competitors, but do you quite understand what are the needs and wants of your prospects? A value that you may feel is exceptional can be something that is meaningless to your prospects. So, understanding more about your target market is crucial for crafting a killer value proposition.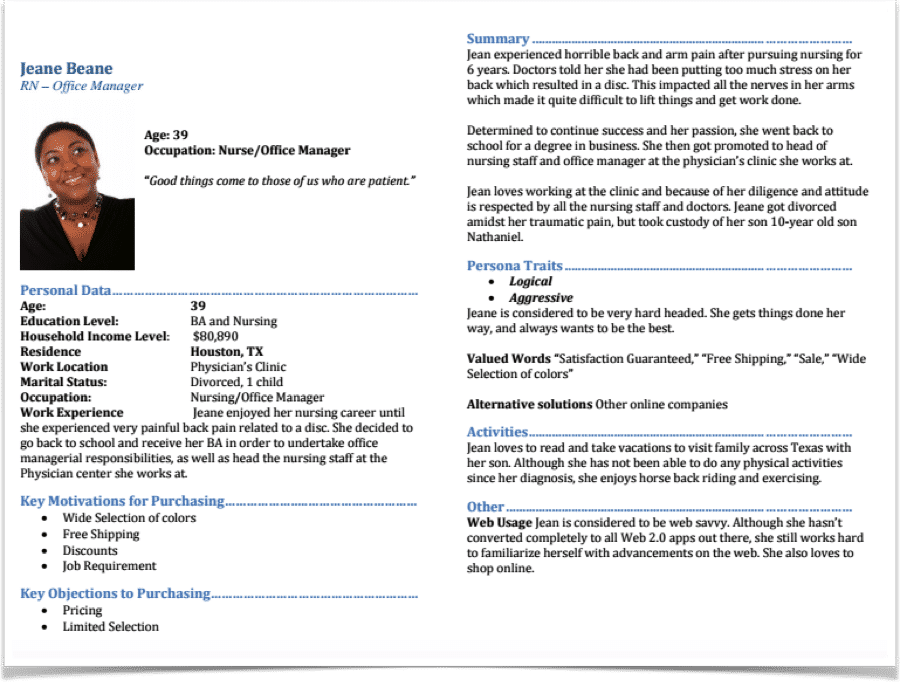 Understanding your target market is a process we find many businesses struggle with. It is impossible to assume that you can effectively target your market with the right messaging, and craft a razor sharp value proposition without knowing the specific details of your different target market segments. The more detailed information you can get, the more success you will have with targeting them. We find that the very razor sharp focused method of understanding your market the best happens through the creation of personas. Whenever we go conduct value proposition research or conversion optimization projects with our own partners; personas helps us crystalize who we are targeting more effectively because all the motivations, needs, wants, trigger words, etc. are all clearly stated.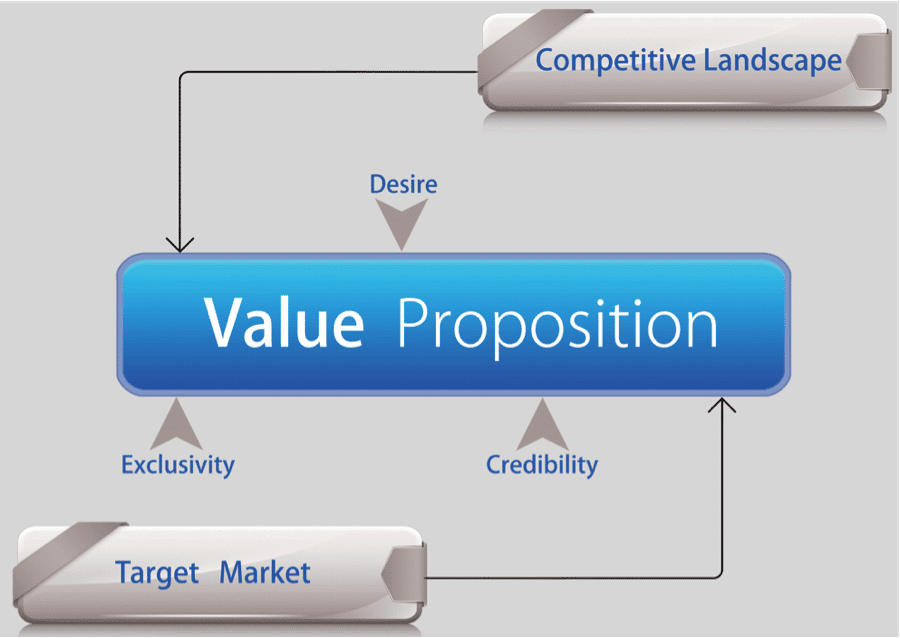 The Offering: List all of the different aspects of your business/products/services. This can range anywhere from the prices, to the growth and support you offer. Once you've compiled this list (and it should be a pretty encompassing list), create 15-25 statements based on the values you deliver to your customers. This should be a team exercise with many members of your organization.
Crafting The Value Proposition Statements: When crafting the statements you should consider the following:
What is the relevancy of that statement to your customer's pain or gain?
What are the specific benefits (quantified value)?
What is the unique differentiation that you present?
By measuring your statements first against these questions and ranking them appropriately, you will narrow the number of statements to the most fine tuned. Then, to further narrow the statements further them against the value proposition scale, giving each of the statements a score: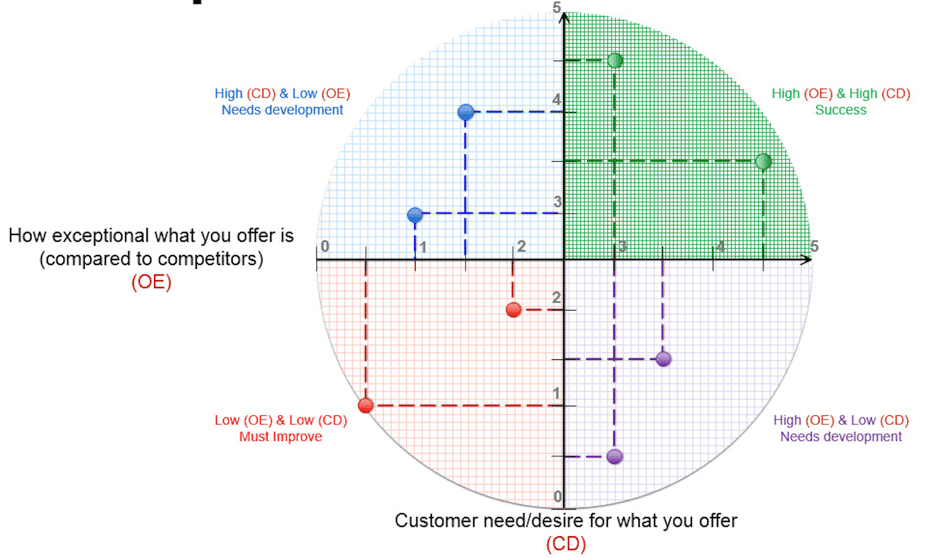 If you fall within the range of high exclusivity, and high need/want of customers, you have crafted a strong and effective value proposition. All the other ranges need improvement, however, anything with a score of less than 2.5 for exclusivity and need/want is not an acceptable value proposition.
Again, what makes an effective, killer, and perfect value proposition that will transform your website is really that exclusivity and relevancy of the statement to your prospects. The two skills needed to leverage the power of a value proposition:
Identify an effective value proposition.
Express that value proposition throughout site.
Applying the Value Proposition to Your Website: So it's really great that you've identified it, but applying and testing it throughout the site and your business is where you will see that great ROI. The value proposition serves as a guide for decisions in any business strategy. But as far as your site goes, the value proposition must be translated on your site through copy and design. There are different ways this can be accomplished such as:
Evidentials  – this can include descriptive copy, or something such as benefits or features that really support that value.
Brand stories – testimonials, customer reviews, and more all fall in this category. Making certain that visitors understand your value through the lens of a happy customer is a surefire way of getting the message across.
Graphical elements – a picture is worth a thousand words. And you can very often compact so much meaning within a single image. It catches the eye and mind of site visitors more effectively. Videos are also great tools to capture and explain your value to site visitors. 
But make sure you are true to your value proposition and what you promote about your company. After all, the most effective form of advertising for a business is how they conduct business – because if they somehow veer off that value proposition, you've burnt a bridge that can't be repaired with however many dollars you spend on advertising and marketing.

Check out how one company increased conversions over 90% with a killer value proposition and subscribe to us on slideshare.