Designing a Loyalty Program that works for your Brand 

In a world where there are tons of brands providing loyalty programs, have you ever wondered why consumers are becoming less loyal to the brand and more loyal to the program?

I'm not, by any means, downsizing the importance of loyalty programs to brands –it is no secret that they do have their own sets of advantages to brands. 

But if various studies tell us that 82.4% of shoppers prefer doing more business with a brand that has a loyalty program.

What does that imply? 

Doesn't that mean that the majority of customers are more interested in the program offered by the brand than the brand offering the program?

If customers are truly loyal to a brand and not the program, what makes them take their business elsewhere when the brand they were buying from decides to kill off its loyalty program? 

What is it about loyalty programs that make them drive allegiance to the program and not the brand? Is it because of the way they are designed? Or is it because they are much focused on driving repeat sales instead of engagement? 

Stick to this article until the end, and I will show you 8 ingredients needed to design something rare: a loyalty program that fosters a loyal relationship between a brand and its customers. 

Let's delve in.

1. Let the research data guide you

Every great thing in marketing is rooted in market or customer research. This goes for your loyalty program too. 

You want your program to increase the retention rate? Start by doing customer research. You want it to increase sales? Start by doing customer research. You want it to increase your engagement rate? Yes…research, research and research. A loyalty program launched without the data analysis of your customers is more likely to tank. You set yourself for failure when you copy your competitors' program even if it's increasing their retention rate, engagement, and revenue. 

Come rain or shine, loyalty programs have to be highly driven by your customers' needs and not what you think is better for them. 

Before you even begin to design a loyalty program, ask yourself: 

What customer pain points are we trying to solve? 

How can the program be a positive extension of the brand experience?

What are the expectations of customers?  

Answers to the above questions will act as signposts that give you the direction of the route that your program should take. 

There are different types of loyalty programs out there –if you have little to no idea of what your customers' needs and wants, how will you know the right type of program to go with? 

It is also through customer research that you get to know what kind of program will keep customers engaged and happy to be part of the program.

2. Use an enticing loyalty program name

The success of every customer loyalty program lies in how attractive it appears to the customer. If the name of a loyalty program is not catchy, customers might just ignore it. According to Smile.io's former Head of Marketing, Alex McEachern,

A loyalty program's name is often undervalued but is crucial to establishing a relationship with those who join.

Instead of just calling it a loyalty program we recommend that you come up with something original so as to spark curiosity and invite further inquiry.

Being on-brand will help distinguish your loyalty program name from dozens of other loyalty programs that your customers may already be part of. 

Naming a loyalty program – using best practices and doing it right – sounds like an easy thing to do, right? But unknown to many people is that it is part art, part science, and part gut instinct. 

When done right, a good loyalty program name creates a desire to join, engage, share, and segues easily to your core value proposition. 

A great name should go beyond explaining that the customer will get a discount or rewards. To put it in simpler terms, it should be intuitive, exciting, inviting, and fitting.

Workout Empire, an athletic wear brand for women, is all about powerful women banding together as one strong, close-knit group that can tackle anything together. 

Their loyalty program name – Sassy Army – immediately echoes a brand community that is made up of bold, sassy women who want to look good and work hard.

Although we are talking about names here, it's important to note that Workout Empire has done a great job of incorporating their brand currency into their loyalty program name –as indicated in that screenshot: "loyalty program that runs on Sass Cash."

3. Communicate your Brand Values

Once you have done your research and you are clear about the direction of your loyalty program, it's now time to make sure that it is within the parameters of your value proposition. Anything outside what your brand stands for will work against your brand, there are no two ways about this.  

Whatever message you share with your customers should be reflected in all your marketing efforts and communications, including your loyalty program.

A loyalty program offers an opportunity to tell your customers what you're all about. It becomes easier to build relationships with your customers that have similar values as your brand.  

A perfect example of a brand that has managed to inject their brand value into its loyalty pages is a sustainable dungaree brand known as Lucy and Yak. The loyalty program of this brand indicates that they're a light-hearted, fun-loving brand who doesn't mind poking a little fun at themselves.

You can tell from the names of their loyalty tiers – "Comfort Lover", "Yak Enthusiast" and "Dungaree Devotee" – that they are approachable and fun to engage with.

By communicating their brand personality through their loyalty programs, it makes it easier for the brand to connect with its customers on a deeper, more emotional level. 

This is very critical, considering that various studies have concluded that the biggest driver of loyalty is emotion. And, 70% emotionally engaged customers spend up to two times more with brands they're loyal to.

Being able to communicate their values via their loyalty programs, Lucy and Yak now drive 34% of its revenue from its loyal customers

4. Offer Emotional Rewards

We all agree that customers want payoff for the effort they put into things, but does it have to be always a monetary value? 

Nop. 

A loyalty program can go beyond the financial dimension, and offer emotional rewards.

Modern customers, especially Gen X and Millenials, are now more interested in experiences than possessions. This is why most of them choose brands more based on values than on price. Howard Schneider, Kobie Marketing's ex-senior consultant, says:

Customers will remember their experience with a brand long after they've forgotten a discount. Companies cultivate true customer loyalty by making customers' lives easier and making sure each engagement – whether in-person or in-app – is valuable for them.

Customers are looking for that product that makes them feel in a certain way. So if a loyalty program can offer an emotional reward, customers are more likely going to remain loyal to that brand. After all, loyalty itself is an emotion.

Having said that, what do emotional rewards actually look like in real life? 

The answer to this varies according to a brand, customers, and business objectives. 

But in general, humans enjoy a sense of novelty, identity, or sense of belonging. In this vein, emotional rewards can be in the form of new and exclusive offers; people like having things that other people don't have. That actually doesn't have to be as awful as it sounds. 

Another example of an emotional reward is a surprise. The kind of surprises I'm referring to here are the things that customers don't have to go looking for. They are big, they are noticeable and they always leave customers feeling like they just got something extra for free. A surprise free delivery from one's shopping app can sometimes act as an emotional reward. 

Amazon Prime is also a good example of a loyalty program that far exceeds the financial rewards. Members of this program enjoy tons of other convenient benefits like live streaming music, movies and TV shows, free grocery delivery from popular grocery stores, and storage for photos, and more. 

5. Reward Customer Behavior that Benefits the Brand 

75% of customers get involved in loyalty programs because of rewards. 

The traditional approach of loyalty programs is to reward all customers when they contribute to your bottom line with a purchase. 

But it's not a written law – you don't have to stop there, you can reward any kind of behavior that benefits your brand. 

I mean customers have a lot more touchpoints with the brand and they are a lot more loyal in many other ways than by giving money to the brand. You can go beyond the traditional approach of loyalty programs by incentivizing brand engagement. The idea here is to make your program incentivize any sort of behavior that benefits your brand.

If you are all about increasing brand engagement, you'd have to reward customers who (1) watch your product videos, (1) keep up a certain amount of logins per month, (3) make frequent purchases and those who (4) follow and share social media content.

6. Consider Gamification

Want to really attract your customer's attention and get them engaged with your loyalty program? Turn it into a game.

People love games and competition — so why not use that winning spirit to get your customers to engage with your brand more frequently.

A gamified loyalty program ensures that customers are hooked long term, and don't lose interest. Essentially, it's an opportunity to create a memorable customer experience and strengthen the emotional connection to a brand. 

If you've ever ordered a pizza through the Dominos app and tracked your order from the preparation stage to the oven, then from the shop to your front door, you've been engaged in gamification.

The challenges you create will vary depending on what best fits your brand. As customers complete challenges or progress through levels, you could choose to award them achievement badges or even points to further encourage them to keep engaging with your brand.

It's important to understand that gamification uses the same motivational psychological principles that have always been around: self-affirmation, competition, peer support.

7. Personalize and make it more relevant 

The aim of a loyalty program is to drive commerce – but that can only be possible if you find a way to stand out from the crowd.

Enter personalization…  

According to Avionos' recent retail study, 78% of consumers are more likely to purchase from retailers that better personalize their experiences. And 63% of customers are more open to sharing personal information if retailers can better anticipate needs. 

But only 22% of customers think that loyalty programs bring the right amount of personalization. This gap proves that you can use personalization as a tool to make your loyalty program stand out.

A few months ago Target launched its hyper-personalized customer loyalty program. The program combines a variety of features after customers make enough purchases within the program, they receive personalized coupons based on the product type they buy the most.  

If you want a successful loyalty program and to deliver a personalized customer experience, you need to nail three things:

Understanding your customers

Segmenting your customers into groups dependent on their likes, dislikes or previous purchase history

Personalizing rewards based on those segments, or even based on specific individuals

8. Simplicity is key and complexity creates confusion 

You are better off starting a rewards program that is simple and clutter-free. Adding too much information or making the design complex will make it difficult for your customers to digest the information about your program. 

As your customers grow accustomed to the program, you can then think of including additional functionality. According to Mike Rossi, CEO, Smile.io,

A basic program launch allows you to avoid overwhelming customers, while at the same time gathering valuable insight on where to improve the program in the future.

It's best that you make important elements stand out like the CTAs, points, and brand images. Take a cue from Ruff Houzin's loyalty program:  

The rules of how customers of how the points will be redeemed need not be difficult. We recommend that you start your program by allowing a set number of points to be used to get one dollar off. This will let your customers know exactly how much their points are worth as they earn them.

If you launch with a basic program you can get your customers to help you decide where to improve. As we have mentioned earlier, the best eCommerce loyalty programs are the ones that are driven by customer data and insight.

By launching a simple program it is easy to interpret the data and results you are seeing. The program is being driven by the few rules you have set to start. You can use the information you gather from the early-stage results to determine what is effective and what is not.

Conclusion

When you decide to start a loyalty program, you want to get everything right. If you're going to design a loyalty program for your customers, you'll want to ensure you're putting the effort in to make it become an extension of a positive brand experience. The tips we shared above are the best way you can do that; put them into practice and watch your sales, engagement, and retention rate increase. 

Let the Research Data Guide you

Use an Enticing Loyalty Program Name
Communicate your Brand Values
Offer Emotional Rewards
Reward Customer Behavior that Benefits the Brand
Consider Gamification
Personalize the Loyalty Program
Simplicity is key and Complexity creates confusion

With these tips, you're now on the right track to designing a loyalty program that inspires greater fidelity in the ranks of customers. All the best!

One favor before you go?

If you enjoyed this post, please like or retweet this twitter thread…it means a lot to us.

If studies tell us that 82.4% of customers prefer doing business with a brand that has a #LoyaltyProgram.

That implies that #customers are more interested in the program than the #brand itself.🤨

Here are 8 ingredients u need to make a #LP that works well for your brand👇

— Invesp (@invesp) July 9, 2020

And if you'd like to stay up to date with our latest posts, conversion secrets, and webinars, then please join our email list.
Simbar Dube
Simba Dube is the Growth Marketing Manager at Invesp. He is passionate about marketing strategy, digital marketing, content marketing, and customer experience optimization.
View All Posts By Simbar Dube
Join 25,000+ Marketing Professionals
If you enjoyed this post, please consider subscribing to the Invesp blog feed to have future articles delivered to your feed reader. or,receive weekly updates by email:
Connect with us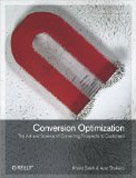 Conversion Optimization
The Art and Science of Converting Prospects to Customers
By Khalid Saleh and Ayat Shukairy