Grooming your brand for engagement

One of the most effective market strategies you can choose to boost your sales and distinguish your company from competition is creating a unique brand. A solid and creative branding campaign can successfully induce an emotional connection between your company and customers, increases their loyalty to your business through your products and services, and engage them as unconditional fans of your organization.

I wish I could tell you that there is a list of simple and easy to apply steps to build a solid and strong brand for your company. It is however much more complicated and it demands an acute understanding of your market, a little creativity, and a whole lot of consistency. Do not mistake a brand with just a logo or a name, it is more than that, it is an integration of the distinctive characteristics of your company in an expressive identity. More importantly, a brand is a living creature with a life span and continuous needs, feeding over a good reputation and positive images. I will present to you in this post the most crucial items to consider while building your branding strategy to promote your organization in the most successful and consistent manner, and nurture your brand for gains further gains in conversions and engagement.

Communicate your value proposition

By building a brand centered on value proposition, you will be able to unlock the strategic potential of your organization. Moreover, you will succeed in delivering maximum traction to your services and products based on your visitor's need.

The first step would be to utilize the personas you developed for your website to help you recognize their pains, gains, and their functional needs and exploit them in delivering a brand that communicates a unique value proposition .
Develop the different aspects of your organization in terms you can associate with your brand. Articulate your vision, mission, and culture and communicate them throughout your online outlets. Don't forget to show your experience, qualities and the perks of dealing with your organization.
Define your long-term objectives:

think of where your business will be in the next few years,
what it will achieve,
what it will aspire to,
and what will it will offer to your visitors.

These key messages are very important; they help your visitors gauge your vision, and allows them to buy into a brand they believe in since they feel they have grown with it.


Ads that show Volvo's shift in market positioning

Think very well of your brand strategy, once established it is very difficult to change the perception people have of a brand. Volvo has always been recognized for its leadership in safety, and has built a solid reputation selling the safest cars in the world, primarily appealing to women and family men. In the late 90s the company decided to change its market positioning to attract well-established men with luxury, design, and speed. The Swedish company hoped to compete with upper class cars such as BMW, Mercedes, and Cadillac. However, they were unable to meet their goal. Their brand was too strong to change, and they never managed to change the image it imprinted in the minds of people.

Build brand awareness

Ideally, your brand should be the first one that comes to people minds when they think of a specific product or service. Therefore, they initially should be able to identify which benefits, products, and services are associated with your brand, and most importantly know where to get it. The first step to build brand awareness is to make sure you are reaching the right people, and that you are accessible to them in return. Here are some crucial elements to put you on track:

Optimize your website. Optimal performance on search engines is one of the first things companies can do to drive traffic to a website and improve the brand's visibility.
Use a consistent visual suite, so that visitors start to associate your specific colors and fonts with your online brand. Use the same logo, font, etc, on your website, blog, e-signature, newsletter banner and all other forms of communication.
Create and maintain active social media profiles for your brand. Social media marketing promotes visibility, brand loyalty, recognition, and can grow your sales; moreover, it enables businesses to reach worldwide audiences.
Educate your visitors by providing business insights and tips, but most importantly the benefits of your brand. Write a blog that shows you experience, notoriety, and helps you build a relationship with your readers. Regularly engage potential customers through webinars, listen to them and propose adequate solutions
Engage your visitors, by producing and distributing useful and creative content. By providing free original content, you encourage visitors to share it with others, hence attracting new visitors. Infographics, tutorials, white papers and case studies have proven to be extremely efficient driving traffic to website through Social Media.

One of the most crucial conditions to increase your brand awareness online is consistency in the content you are posting in your website and in your messages and general narrative. Visitors are extremely sensitive to inconsistency and it easily raises doubts in the authenticity of your business.

"Experience the power of a bookbook™" an Ikea TV ad for its catalog viewed over 17 million time on Youtube

IKEA is considered one of the most successful brands in the world, and currently operates 338 stores in 40 countries worldwide. Setting their objective to appeal to mid-class families, IKEA positioned itself to serve them with useful DIY solutions at reasonable prices. Indeed, IKEA has done many things right, their printed catalog is highly on demand, their TV ads are successful and acclaimed, and they have a strong online presence. I am not going to discuss their branding strategy in details, I will rather concentrate on how powerful engagement is in promoting brands.


photo credit: ikeahackers.net

IKEAHackers.net is a website that publishes thousands of IKEA products customizations. The site, which started in 2006 as a Blogspot webpage by a fan, grew to become IKEA most popular fan site with over 2 million visitors per month. The "hacks" have helped the site blossom into a strong, international community where people share their newest creations. IKEA did not have to pay a single penny to support the blog that produced free publicity and more reasons to buy its furniture for the last 10 years. When the owner decided to host ads to finance the website, IKEA objected it in fear of association with other brands, and took legal actions to shut it. This resulted in a social media backlash; the blog fans flooded it and clearly expressed their discontent with IKEA. The company eventually had to make a choice, either to let the blog live or to protect its brand from potentially undesired brand association. IKEA finally privileged customer engagement, by backing off legal action and allowing the blog users to keep on promoting its furniture free. It was able to sustain a powerful source of influence and brand notoriety. Engaging your visitors with your brand is as a powerful as any well thought-out campaign.

Finally, you must know that building a solid online reputation takes time and demands a lot of effort. Your key to success is consistency and persistence. Keep testing different techniques, approaches and ideas, and keep tuning in your messages to preserve your brand.
Join 25,000+ Marketing Professionals
If you enjoyed this post, please consider subscribing to the Invesp blog feed to have future articles delivered to your feed reader. or,receive weekly updates by email:
Connect with us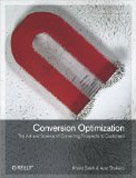 Conversion Optimization
The Art and Science of Converting Prospects to Customers
By Khalid Saleh and Ayat Shukairy