Imagine Images in Your Shopping Cart

I think it's time for a little discussion about using images in shopping carts.

This is just because I don't see anybody else talking about the importance of images in them.

The topic seems to be ignored. Whenever I see marketing professionals write about these things, it's usually just in side note form.

But, no more!

The following is just a little list of how you can use images in shopping carts for better conversions.

Now I know what you're thinking: this isn't a fundraiser or a political campaign. But status bars are a lot more helpful to the process of completing checkout than you might initially think. Unfortunately, somewhere along the lifespan of ecommerce, enough businesses have made their checkout processes so laborious that prospects expect yours to be the same way.

I don't have to tell you that you should streamline your checkout process so that it's easy and fast for your prospects to complete. What I do want to suggest is that you implement a status bar that will inform your prospects of how far along they are towards completion. There's something reassuring about a status bar telling a prospect that it'll soon be over and that only a few more screens remain before they'll be free and the owner of your product. In many ways, a progress bar acts in the same way that a road sign does. Road signs give drivers a sense of where they are in relation to their surroundings and keep their anxiety in check. The bars do the same for prospects.

Bryan Eisenberg suggests numbering checkout steps, giving prospects brief descriptions of what's involved with the steps and allowing prospects to easily switch between steps for review and modification.

Generally, borders are important on any website because they help visitors differentiate one area of a web page from another. But they can also help by minimizing distraction. When you use borders around a checkout process, your prospects are subliminally told to keep their eyes trained on what's been enclosed. It's true that you can easily code HTML to reflect your desire for basic borders. However, you can also use eye-catching, specially-designed graphic borders.

Shopping carts mean business. But that doesn't mean that they have to be restricted to text and fine print. Prospects respond better to shopping carts that have thumbnail images of products in them. Why? Probably because they remind them of the product they're about to purchase. Justin Palmer also correctly points out that prospects don't have as much intimate knowledge about your products as you do, so remembering a product by name can be difficult, whereas identifying one on sight can be easy. So don't be shy- include product images in your shopping cart. This includes products that you want to cross-sell and up-sell.

Just for good measure, consider showing prospects your various security and third-party verification seals on your shopping cart. After all, if there's one place where prospects need to be reassured that their financial information is safe, it's in the place where they enter their credit card details.

I can't tell you how often I run across online businesses that don't have payment icons in their shopping carts. Instead, I find the infamous drop-down menu. That's bad. But it's even worse when the drop down-menu's default selection is one method of payment so that it appears that it's the only type that the business accepts. Your business just doesn't benefit from payment options that are visually represented- it needs it. Visual representation tells prospects straightaway what payment options are available to them, so they don't have to hunt around for the answer, or worse, think that you don't accept their preferred method.

Luckily, a variety of credit card icons are readily available to you- some even on credit card company or third-party payment processor websites. Many are free, while others require that you have a merchant account. Best of all, you can find payment visual representation that compliments the design of your website (ever hear of 3-D credit card icons? Well, now you have).

Ah, and now we've come to the biggie- your business logo. It's a shame, but I still know of some online businesses that don't dress their shopping carts with their own business logos. I just really want to shake them and ask them "Why?!" even though there's no real reason why it should happen.

Leaving your logo out of your shopping cart can mean bad news for your conversions. If your prospects don't see your logo, they may think that they're on the wrong website (entirely possible when considering comparison shopping and browser tabs), that you've redirected them somewhere else or even that you have something to hide. Believe me, prospects will be asking "Why?!", too. They took a leap of faith and decided to trust you and patronize your business- the least you can do is show your face! So have your shopping cart proudly wear your logo.

How do you implement images in your shopping carts?
Ayat Shukairy
My name is Ayat Shukairy, and I'm a co-founder and CCO at Invesp. Here's a little more about me: At the very beginning of my career, I worked on countless high-profile e-commerce projects, helping diverse organizations optimize website copy. I realized, that although the copy was great and was generating more foot traffic, many of the sites performed poorly because of usability and design issues.
View All Posts By Ayat Shukairy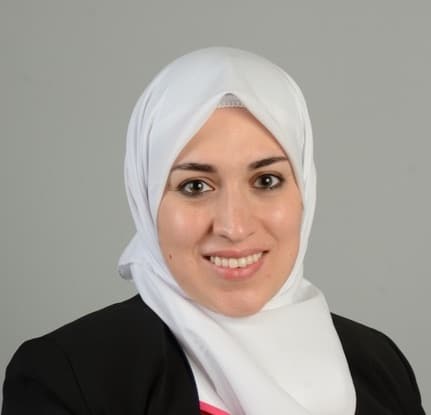 Join 25,000+ Marketing Professionals
If you enjoyed this post, please consider subscribing to the Invesp blog feed to have future articles delivered to your feed reader. or,receive weekly updates by email: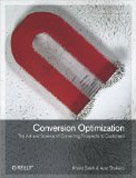 Conversion Optimization
The Art and Science of Converting Prospects to Customers
By Khalid Saleh and Ayat Shukairy