Incentives: Giving your customers the biggest bang for their buck

During such tough times, incentives are everywhere. Companies are struggling to get customers through the door. Even major conferences are "extending deadlines" for their "early-bird specials" because, simply, people are not buying. But more likely than often, incentives do work. They motivate and persuade the customer that is in a latter part of the buying stages. But what if your incentives were designed to motivate the customer that is in the initial buying stages, or just a browser, as well?

What NOT to do when it comes to incentives:

Users aren't stupid: Too many times you go to websites only to find that they're offering a 10% discount on a price hiked item. There is something called comparative shopping, most users will compare to see where they can get the biggest bang for their buck. If you truly want your visitors to select your product, make sure the incentive makes sense, Dollar and CENTS.
Offering incentives on EVERYTHING: A client of ours had prices slashed on all items all year round. The business logic was when users see slashed prices they'll be more motivated to purchase. With a .50% conversion rate, clearly, the incentive was not doing it. Users would come time and time again to the site only to see the same slashed prices. They figured, I don't really have to worry about buying it now since surely prices will be the same, and probably reduced next time around. Know your users and get into their minds when it comes to designing incentives.
Scope the competition: the last thing you want to do is an offer the same incentive a competitor is offering. Yes know your competition, but not so you can copy them, but rather to offer a different spin on an incentive in order to motivate users to purchase from you over them.The reality is that you need to understand why your customers are being difficult, in that why they are not purchasing MORE from you. What makes your customers "tick?"

What to DO when it comes to incentives:

Reduce price: The number one motivator is a reduced price. The reality is you can counter all the FUDs and concerns your customer has with a killer deal. Although you may not have name recognition, your site is not very optimized, etc., if a customer sees SAVINGS, they will prefer you over the competition in a heartbeat. There are customers loyal to specific brands, true, but the majority of users, especially during such tough economic times, are hunting for the best deal.
Limited Time and Supply: Ahh, the things companies do to user's minds and psychology! Sites such as Woot offer a single item for a day. It's usually an item that is significantly reduced in price, may not be very useful, but the user feels like they are getting an exceptional deal. There is limited time and supply of the item, so users are motivated to "act FAST!" There is not a single more effective incentive for users that are in the early buying stages. A user may not need the item at all, so really, they user may have not even started a buying stage and is merely browsing. The urgency of the matter motivates the user to purchase the item.
Limited Time Offer: If I know that oldnavy.com is offering free shipping for a limited time, 3 days, I'm likely to make a decision to buy something rather quickly. But even more effective is a site such as Endless.com, they used to do this very well (I haven't seen it in a while), where once you place an item in your cart, they offer you a further reduction in the next few hours. What a motivator for someone who thought: "oh, I'll put in my cart and comeback later!"As a two way exchange and the bridge between customers and companies, incentives do more than make the transaction process easier for consumers. A good incentive will also help companies in several different ways. Some of these include:

Raise response: Even if customers don't take the bite on an incentive, it will get attention. A little PR for your business can go a long way. Even if the attention comes in the form of inquiries about your company, that's a good thing. The best incentives for raising response include free trials, free gifts or contests.
Increase profit: Of course, the best incentive will generate enough revenue from customers to increase profits. PR, attention and inquiries are great, but profits are what will keep your business afloat in the long run. Incentives to increase profit include enhanced versions of a product or membership fees.
Promote loyalty: Promoting loyalty will gain your company devoted customers. Much of a company's revenue comes from repeat customers, so it makes sense for incentive programs to focus on customer loyalty. Such incentives include reward programs, email promotions and subscriptions.

We're all aware of the typical free shipping, buy one get one free offers, and it's not always about the incentive you offer, but the way you word it and the way you MARKET it. What are some successful incentives you've used in the past?
Ayat Shukairy
My name is Ayat Shukairy, and I'm a co-founder and CCO at Invesp. Here's a little more about me: At the very beginning of my career, I worked on countless high-profile e-commerce projects, helping diverse organizations optimize website copy. I realized, that although the copy was great and was generating more foot traffic, many of the sites performed poorly because of usability and design issues.
View All Posts By Ayat Shukairy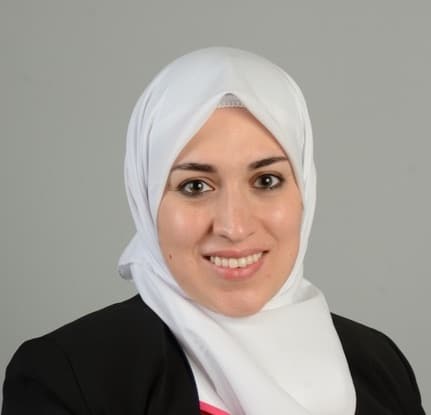 Join 25,000+ Marketing Professionals
If you enjoyed this post, please consider subscribing to the Invesp blog feed to have future articles delivered to your feed reader. or,receive weekly updates by email: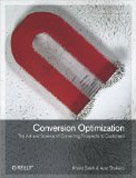 Conversion Optimization
The Art and Science of Converting Prospects to Customers
By Khalid Saleh and Ayat Shukairy