Lessons from 12 Years of Building E-commerce Websites

Creating a successful e-commerce operation is no easy task. Take the grueling process of creating a successful company offline and add to it a multitude of complexities from online marketing challenges to technical issues and you have an ecommerce operation. When I reflect back on my experience during the last 12 years in creating ecommerce websites and online portals, it is difficult to contribute the success or the failure of an ecommerce operation to a single issue. It is usually a culmination of several issues that can make or break the company. And I've learned from seeing ecommerce sites fail more from seeing ecommerce operations succeed.

In order to avoid failure, any ecommerce operation must be able to succeed in each of the following:

1.The idea

some ideas are great and innovative. Others are simple and typical. Okay, so maybe you can't think of any innovative ecommerce ideas. Are there any? Amazon started with a simple idea: sell books in a new and innovative medium (ie, online). Same goes for Ebay. Take a thousand year old concept and put it online. And it seems that most services or products nowadays are sold online, so what new, innovative ideas will ecommerce operation present. Not much.

I don't mean to play down the importance of the idea behind your ecommerce operation, but I am by no means the first one who points out that ideas are probably the least important ingredient of the mix. Focusing on offering an innovative idea to selling online shouldn't be a priority.

2.The team

Team morale and commitment are absolutely crucial. A few years ago, working on an ecommerce site, the team had to pull hundreds hour weeks for three months. At the time, I had to sleep for less than two hours in the office for few weeks trying to make sure the project was on track. Too many ecommerce operations fail because team members don't have the same levels of commitments or involvement. This is the same whether you are working with a startup or with an established company. Of course with larger companies, there are also many political battles that you must win.

3.The vision

A clear and unified vision will help the team focus and execute in good rhythm. My own experience with Quill Books taught me (the hard way) that it is not enough to assume that your team is on the same page. Spell it out! You might be surprised on how different team members have a diversity of visions and ideas of the website. Startup.com, the movie, is a classic example of how founders of one company had completely different ideas of where they see their company and offerings would be.

4.The plan

A well laid out and detailed plan which the whole team can track is critical to your success. Plans need to define measureable goals, tasks or results. I have learned that large companies struggle to create flexible project plans that work across the different mediums throughout the company ones. And smaller ones don't know how to track against one.

5.Technology

Architects and software engineers generally make and justify their technology choices based on their own tech knowledge. They rarely think or have a good sense of business value. Sorry guys! Hey, after working in as an architect for years, I should know. Technology is merely a tool. Companies should not be married to a certain technology for no good business reason. I have seen software architects argue for over inflated technical architectures and give meaningless reasons to justify their rational, while business staff with no tech sense have to trust these architects to make the right decision.

6.Branding and marketing

If your marketing strategy consists of "let's create an ecommerce operation and people will come" then you are doomed to fail. While many companies do take a multi-faceted approach to marketing, there are way too many that are yet to get online marketing. Let me quote a VP of marketing at a 1.5 billion dollar company I was chatting with two months ago

"So, do you think this web thing is really here to stay?"

The problem is not small by any means. While many understand how complex online marketing is, there are even more businesses who don't have the slightest clue how to create an online marketing strategy, let alone execute it well. I was sitting with Ayat and the CEO of a consulting company back in May discussing a possible joint venture. The CEO was very impressed by the quality of his flashy website. I must agree, the site looked nice. But that was it. It had a 0% conversion rate after being in operation for 6 years. The HTML code behind it was horrible. The consulting company simply did not get online marketing.

7. Search engine optimization

Most e-commerce operations don't pay close attention to SEO when they first start out. The complexities of ecommerce technologies can make search optimization a cumbersome process. No matter how much you invest in your website, if you don't have the traffic, you have a problem.

8. Conversion optimization

Here is a lesson a client learned in 2005:

You can invest 16 million dollars in creating your ecommerce website,
You can have a team of 14 engineers coding your ecommerce website
You can have a team of 7 marketing specialists, planning you're the marketing campaign for your ecommerce website
You can have 40,000 visitors in the first day of operations
And you can only get 6 orders

Can you say ouch?

9. Community

Online shoppers, including me, are not loyal. Let's face it, most ecommerce websites offer the same products with very comparable products. Shoppers expect the same level of customer service regardless to where they shop. So, why would a visitor decide to come back and shop at one ecommerce site versus the other?

So, it is your turn. How long have you worked in E-commerce? What are some of the lessons you learned?
Khalid Saleh
Khalid Saleh is CEO and co-founder of Invesp. He is the co-author of Amazon.com bestselling book: "Conversion Optimization: The Art and Science of Converting Visitors into Customers." Khalid is an in-demand speaker who has presented at such industry events as SMX, SES, PubCon, Emetrics, ACCM and DMA, among others.
View All Posts By Khalid Saleh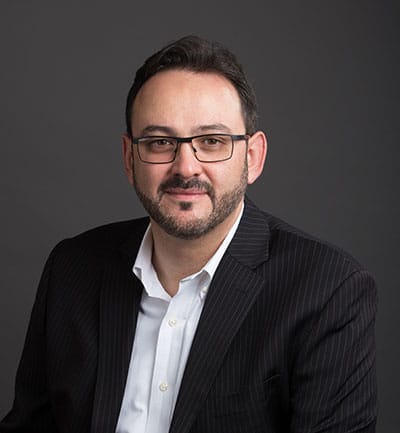 Join 25,000+ Marketing Professionals
If you enjoyed this post, please consider subscribing to the Invesp blog feed to have future articles delivered to your feed reader. or,receive weekly updates by email: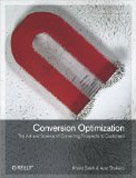 Conversion Optimization
The Art and Science of Converting Prospects to Customers
By Khalid Saleh and Ayat Shukairy